I had the privilege of discovering and spending pleasant days at Casa Marques. I will show and tell you more about the hotel. Enjoy the post without haste. I believe you will want to teleport there before you even finish reading this page, very well illustrated with the beautiful photos taken by Diego Imai.
Luxury hotels have as a principle the delicate challenge of surprising their guests, leaving them at ease, as if they were at home, with extra doses of care and charm. Hospitality is knowing how to receive and this I found in Hotel Casa Marques.
Jeannine Marques Crepon, does it very well in her boutique hotel Casa Marques, a pearl strategically hidden on top of Santa Teresa, in Rio de Janeiro.
Don't forget travel insurance!
Click here and hire the ideal plan for your trip at the best prices!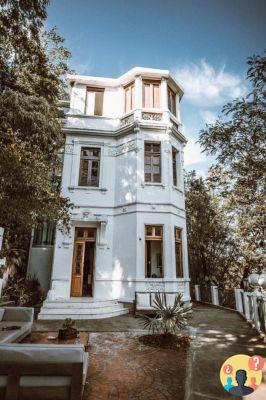 I am from Rio and like many other countrymen, I know little about the Santa Teresa neighborhood. The region is in the central area of ​​the city, close to several neighborhoods in the south area such as Laranjeiras and Cosme Velho and the Center itself, in addition to also having access through Glória and Lapa.
It is a mountainous neighborhood, full of identity, stories, secrets, peculiarities, privileged views of the wonderful city and charming hotels. Because I am curious, live in Paris and love luxury hotels, whenever I come to España, I stay in a different hotel to experience a
new experience.
How it all began…
I love boutique hotels, especially those created and run by families. THE House Brands, was conceived by Jeannine and the Frenchman Louis Harang.
Opened 3 years ago, the hotel is an exquisite retreat with a family feel. Jeannine is always passing through the common areas checking everything out and making us feel at home. Who also circulates exuding sympathy is her mother and the adorable Pingo, the house pet.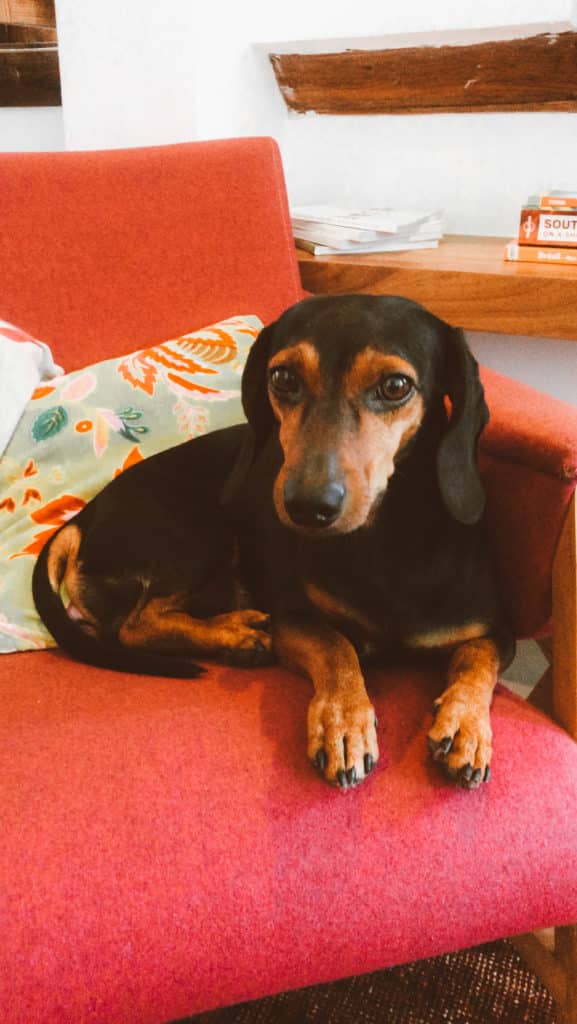 The artistic vein is one of the hotel's mottos and differentials. There are many works of art by contemporary artists among renowned paintings, murals, objects and furniture.
Acute artsy curation, which creates unique and cozy environments. This is one of the essences of the hotel that Jeannine planned right after a season living and studying in France.
Choosing Santa Teresa is also personal. It was in this neighborhood that the young designer, hotel entrepreneur, from Rio de Janeiro, lived during her childhood. Affective memory. Nothing is by chance…
Check in no Hotel Casa Marques
I arrived a little before the scheduled time (14 pm) and we immediately started the check in procedure (booking, documents, presentations…)
Marc, a Frenchman who lives in Rio and works at the hotel, received us with cordiality à la française and made us welcome. While I waited, I refreshed myself with flavored water that is in the lounge next to the reception and observed the works of art in the entrance.
By luck and kindness, the room was ready ahead of schedule, and soon I was escorted to the nice suite where I stayed.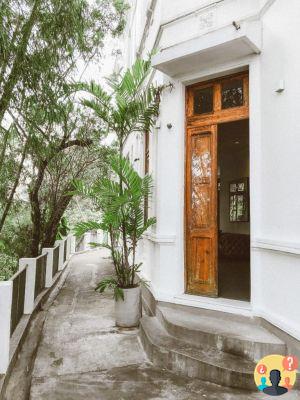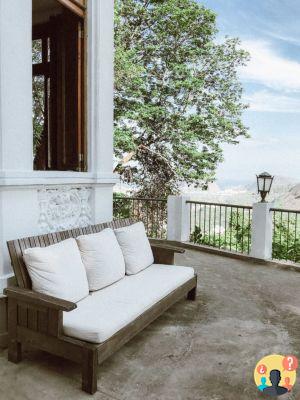 The room in Hotel Casa Marques
The hotel has 12 cozy rooms. Guests can choose from a few categories, among the options are accommodations with or without a UAU view of the Sugar Loaf and our Guanabara Bay, and with or without a balcony.
In general, the accommodations are very spacious and vary between 20 and 40 square meters. I stayed in a suite with a large glass window that gains status as a picture postcard of the city to be admired from the extremely comfortable king bed with fluffy white sheets and pillows, those capable of making your dream deeper and more delicious. #Roomwithaview
In my perception I would say the decor which is a classic-minimal with industrial-artsy touch. Harmonious plurality that is good for the eyes.
All rooms are equipped with minibar, flat screen TV, wi-fi, air conditioning, closet, safe and telephone.
In the bathroom, a wonderful shower and amenities from one of the best cosmetics and beauty brands in the world, the Brazilian Natura. Room and pool towels are from Trousseau. chic
CLICK HERE TO LEARN MORE ABOUT THE HOTEL! FIND THE BEST PRICES HERE AND MAKE YOUR RESERVATION ON BOOKING.COM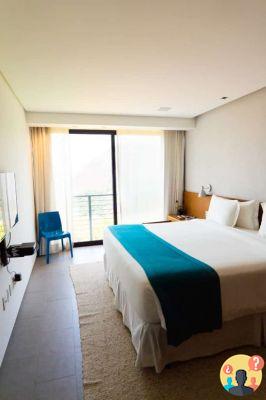 Facilities and common areas of Casa Marques
The Casa Marques hotel is practically inside a forest. The sound of trees and birds are natural attractions, which are very pleasing and are of inestimable value.
The atmosphere throughout the hotel, whether in the entrance courtyard, in the lounge, in the breakfast room or on the top floor, is peaceful. The spotlight is on the rooftop, which has an infinity pool that joins the beautiful view of Guanabara Bay and Christ the Redeemer.
You find yourself in a unique setting, perfect for enjoying the climate of Rio de Janeiro, in a pleasant and exclusive atmosphere, in contact with nature.
I really enjoyed the pool area and also the living room – full of magazines and books. One of those on the bookshelf and I read during my stay is called Clarissa, a work by Erico Veríssimo. She's an extra valuable tip for you.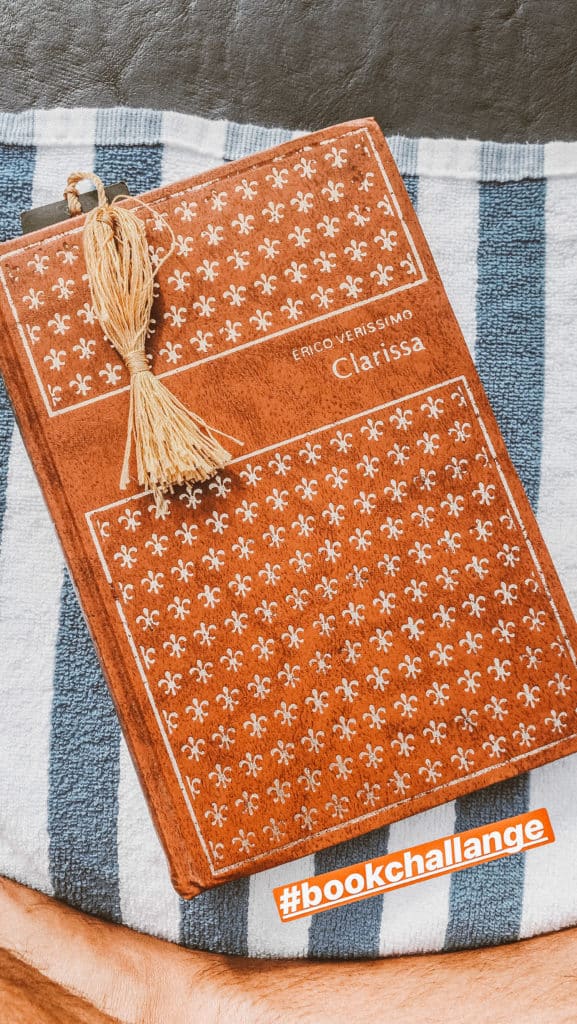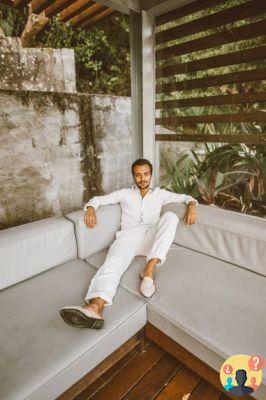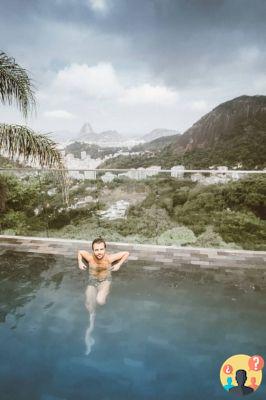 Breakfast at Hotel Casa Marques
Breakfast with options of sweet fruits cut to the same millimeter, breads, cakes, different types of cheeses and hams, including French specialties, bien sûr!
Drinks: coffee, various types of Twinings of London teas, milk and natural juices. In addition to the buffet, served until 10:30, there are à la carte options. You can choose eggs as you wish (omelet, scrambled, fried), sandwiches and tapioca.
I tried white cheese tapioca, ham, tomato and oregano and also a hot mix with mushrooms on brioche bread. Delights made at the guest's taste.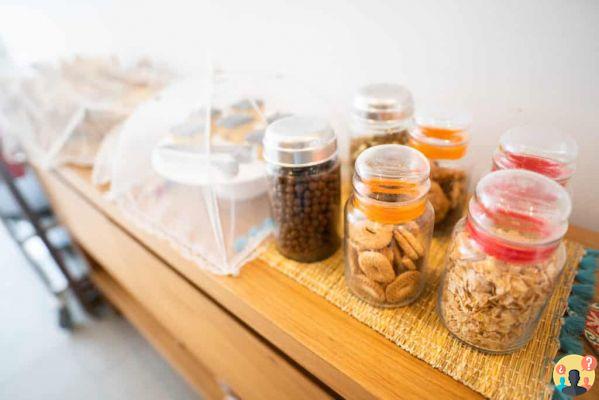 Curiosities…
Cultural heritage – the colonial-style mansion dates from the 2th century, it was the residence of Bi Ribeiro, bassist for Os Paralamas do Sucesso. Another heritage of the place that exudes art. Jeannine told me that it took more than XNUMX years of work to preserve the facade, the original wooden staircase and create the annex building where most of the suites are located and the penthouse with the pool. They made me think of the Paralamas singing: "And the city that has open arms in a postcard…"
As if you were at home – The hotel offers restaurant service until 15 pm, while the pool bar is open until late at night. You can order and eat poolside snacks such as salads and sandwiches or if you prefer to sit down to eat in the main breakfast room. The "you are at home" atmosphere is reinforced by the availability and recommendation of restaurants that deliver after the kitchen closes.
That is, at dinner or at any other time, if you don't want to leave the hotel, the staff will prepare the table and recommend restaurants that deliver to the hotel. It's choosing, receiving and tasting. Ease.
Artists' Barn – The hotel is full of works of art and design pieces by renowned names such as Sérgio Rodrigues, Jader Almeida and artists to keep an eye on such as Toz and Antônio Bokel (I love it!).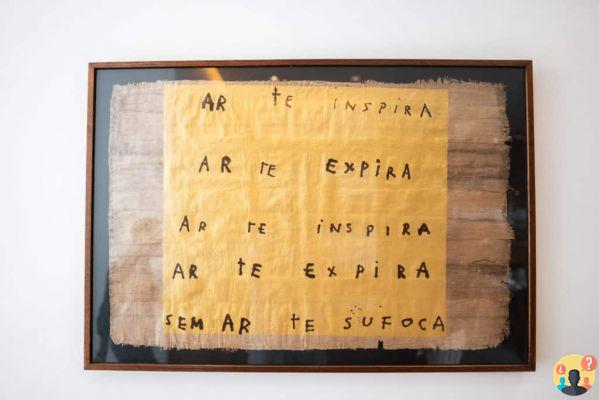 Virtually every corner of the hotel is a source of learning and a canvas for enjoyment. What I thought was really cool is that this collection was mined by the hotel's owners. It's a little piece of the taste and soul of entrepreneurs and artists stamped in the corners and room. Cultural Hostel.
Location and distance to some tourist attractions
Selarón Staircase – approximately 4 km
Municipal Theater – approximately 6 km
Maracanã Stadium – approximately 6 km
Rodrigo de Freitas Lagoon – approximately 6 km
Christ the Redeemer – approximately 7 km
Santos Dumont Airport – approximately 7 km
Botanical Garden – approximately 8 km
Selarón Staircase – approximately 4 km
Municipal Theater – approximately 6 km
Maracanã Stadium – approximately 6 km
Rodrigo de Freitas Lagoon – approximately 6 km
Christ the Redeemer – approximately 7 km
Santos Dumont Airport – approximately 7 km
Botanical Garden – approximately 8 km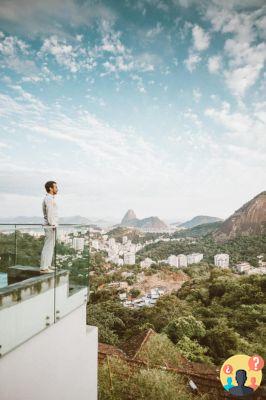 What to do in Rio de Janeiro while staying at Casa Marques
Casa Roberto Marinho and Café Metiers:
The Institute Roberto Marinho House is the newest cultural center in Rio. Located in the neighborhood of Cosme Velo, at the foot of Casa Marques, the space works as a museum where the public can appreciate more than a thousand works that belong to the Marinho family collection.
End or start your visit at Coffee Metiers which is in the garden. This is one of the new gourmet spots with delicious options for both brunch and afternoon snacks. One of the specialty coffees is the cookie-shot – espresso served in a cookie. Too good!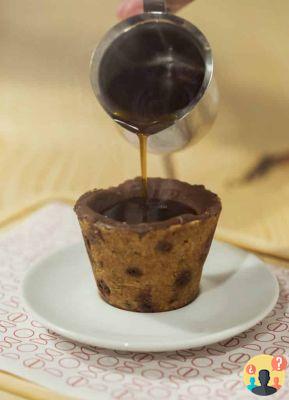 Limpet
A bohemian neighborhood in Rio, the region is a melting pot of culture and entertainment. You can visit the galleries, houses, and cultural centers during the day and at night to party among the countless bars, samba houses and shows that take place almost daily. Classic combination: beer on the street and party/show at Flying Circus.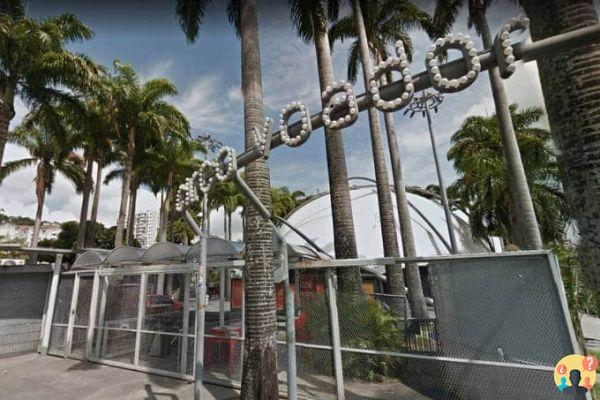 Miner's Bar
Famous simple bar in Santa Teresa. Bar do Mineiro has cold beers, fancy caipirinhas, addictive pastries and a curious mix of gringos and hipsters from Rio de Janeiro who come and go.
ride a cable car
An old-time means of transport that continues to serve the region's residents and visitors. The cable car runs through practically the entire area of ​​Santa (for the intimate ones) . Every turn a surprise. Whether it's walls painted with street art, breathtaking views, enchanting nature scenes.
It's worth appreciating everything, including the neighborhood's architecture, which even though it is in many cases detonated… it is plural and very beautiful. Decadence avec elegance!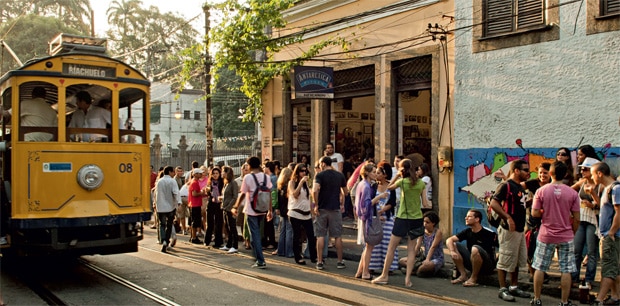 Ruins Park
Speaking of nature and architecture… Ruins Park is another tip
walking. It is the land of an old mansion that today, a little more recovered, has become a space for exhibitions, events and parties.
The view is worth it and next door you find the Sky Farm Museum. Interesting double.
Prices of Hotel Casa Marques
Daily rates, as in almost all hotels, vary according to period, category and booking date. Researching some dates, I found a special rate of 528 reais for a couple with breakfast in a standard room. It's really worth it!
So, do you already know where to stay and what to do in Santa Teresa? I already want to go back to Casa Marques.
CLICK HERE AND MAKE YOUR HOTEL RESERVATION HERE! DON'T MISS THE BEST RATES ON BOOKING.COM
Find more Rio de Janeiro hotel deals here!
National Travel Insurance
Unforeseen events happen! If you do not have health insurance or if your medical and hospital coverage does not cover this region, taking out national travel insurance may be a good idea. It's super cheap – from R$4 per day – and with it you travel peacefully, avoiding unplanned expenses. LEARN MORE HERE.
Airbnb in Rio de Janeiro
Have you already defined your hosting? Searching for a stay can be challenging, depending on the location and/or time of year. That's why we recommend renting an airbnb on your trip. There are different houses, apartments, lofts or rooms for rent throughout Spain, including airbnb in Rio de Janeiro. It's safe, reliable and cost-effective. An experience that is worth it! CHECK HERE.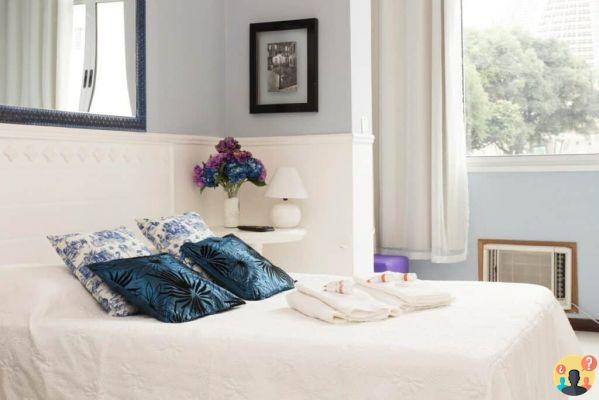 Plan your trip:
Get started now by booking your hotel in Rio de Janeiro on Booking.com
Save time and money searching for the best Travel Insurance with the Seguros Promo comparator! Extra 5% off with coupon: FORTRAVELOVERS
Compare the best prices to rent a car from over 100 rental companies with Rentcars! Payment up to 12X!
Read more
Things to do in Rio de Janeiro – Visit Pedra do Telégrafo
What to do in Rio de Janeiro – 7 Must-See Places
Pousadas in Visconde de Mauá – Accommodation Tips in the Region
What to do in Rio de Janeiro in the eyes of 4 cariocas!
Best Trails in Rio de Janeiro – 5 Nominations
Pousadas in Petrópolis, RJ – 17 Options that are Worth the Reservation
What to do in Rio de Janeiro – Best Sambas, Feijoadas and Beaches
Inns in Penedo, RJ – Our Favorites from Luxury to Budget
Pousadas in Paraty, RJ – Cheap to Luxury Accommodation Tips
What to do in Paraty – Everything you need to know
Pousadas in Trindade, RJ – Our Tips for Accommodation in the Village
Saco do Mamanguá in Paraty – 4-Day Itinerary
Bus Trip from São Paulo to Rio de Janeiro – 5 Tips to Travel Better
What to do in Visconde de Mauá – Weekend Tour
Pousadas in Angra dos Reis, RJ – The 13 Options that are Worth the Stay
Pousadas in Arraial do Cabo – 12 Options from Cheap to Luxury