If you are going to São Paulo on business, or looking for a good hotel for a comfortable stay close to Paulista, learn more about the Century Paulista Hotel.
The Century Paulista Hotel is a very convenient accommodation option in São Paulo. Combining great location, 500 meters from Avenida Paulista, and super inviting prices, the hotel has everything to be your choice on a trip to the capital of São Paulo.
I stayed there and here I tell you all about the hotel. As are the facilities, service, breakfast, and more.
Are you considering staying at Century Paulista during your trip to São Paulo? Check my review to make your choice ?
Buy your travel insurance at a discount!
Get 10% off with coupon FORTRAVELOVERS + payment by check.
Click here and enjoy!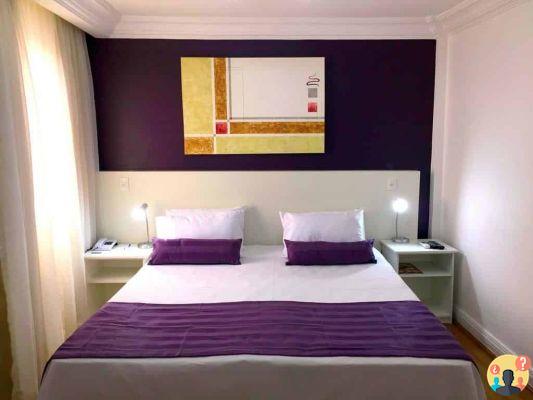 The hotel
The rooms
Breakfast
Too many facilities
Our verdict
The Century Paulista Hotel
The hotel is very well located, close to the largest financial and business center in the country – 500 meters from Avenida Paulista. Ibirapuera Park is also very close by, and Congonhas Airport is just 7 km away.
The facilities are old, but they have all the necessary amenities to serve well those who choose to stay there. It is a good option for those who travel for work or leisure during a weekend. In the hotel there is an international restaurant, a sushi place and a bar – apart from the numerous gastronomic options that can be found nearby.
The area where it is located, in the Paraíso neighborhood, is one of the noblest in São Paulo. The atmosphere is quiet, and there is a good offer of attractions in the surroundings. The hotel is also close to metro stations, and the area has several bus lines and cycle paths, for easy access to other parts of the city.
See the prices and availability of the Century Paulista Hotel and make your reservation by clicking here!
>> Also read our tips on Tourist Points in SP – 13 Places you need to know.
The rooms at Century Paulista
The Century Paulista Hotel has simple but comfortable rooms with double or single beds, work desk and closets. The facilities are ideal for a quicker trip, with enough amenities to suit travelers. The surrounding streets are quiet and well treed.
There are 190 accommodations decorated with wooden furniture, divided into Luxury, Executive and Wedding categories. All are equipped with a minibar, air conditioning, cable TV, telephone and private bathroom. There is also the possibility to order room service for 24 hours.
The space is enough for a good night's sleep, peaceful and comfortable. There are allergy-free and adapted rooms for people with special needs. Wi-Fi is free for guests to use. The quality of service is good, especially for the price range of the hotel in the region where it is located.
Book your room at the Century Paulista Hotel right now – please click here and secure your spot through Booking.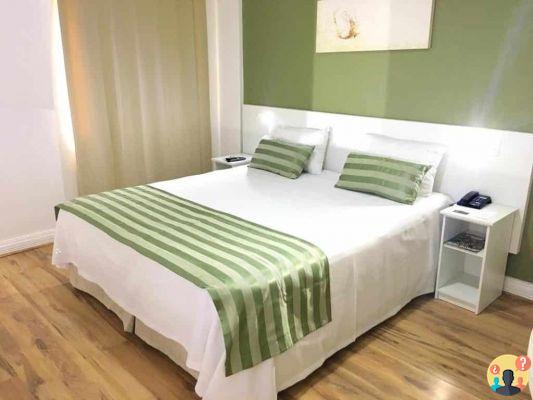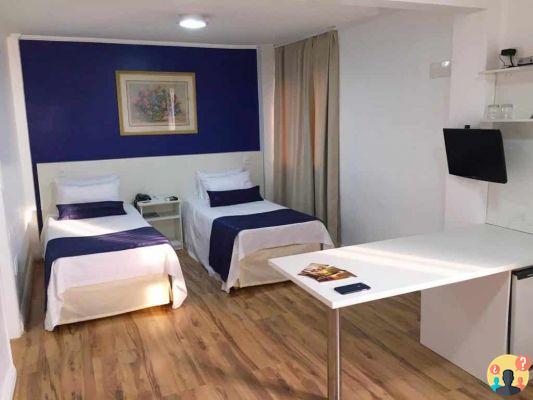 Breakfast at Century Paulista
One of the great advantages of staying at the Century Paulista Hotel is the very generous breakfast served to guests. The value is included in the daily rate, and the options are very well served and arranged in a buffet.
You can enjoy a variety of breads, cakes, cold cuts, as well as fresh fruits of various types. There are also yogurts, jellies and good drinks options, such as milk, coffee and chocolate. To top it off, hot dishes like scrambled eggs and sausage in sauce are also served.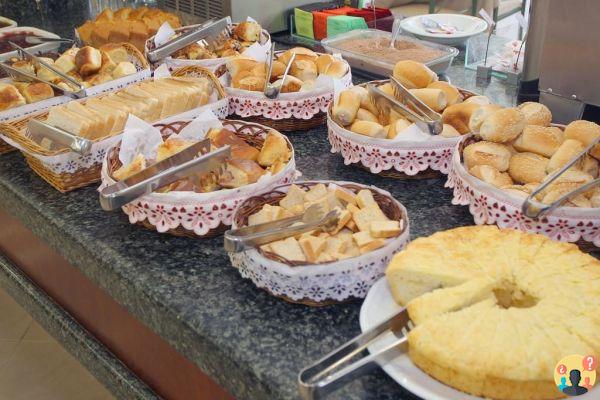 What else does the hotel have?
The restaurant Cipriani's, with an international cuisine menu, serves lunch buffet by the kilo on weekdays, from 12:15 to XNUMX:XNUMX. Dinner on site is à la carte. Both are charged as an extra service at the Century Paulista Hotel.
Another option that the accommodation offers is Japanese cuisine in the Sushi Place. There is also an American bar located in the lobby, with a varied drink menu. On some days, karaoke is organized at the hotel, very fun and with a family atmosphere.
Century Paulista also has a heated swimming pool in an area outside the restaurant, which is very pleasant. In addition, a sauna and gym can be used by guests – the latter, however, is old and needs renovations.
Another interesting point of the hotel is the Convention Center, with structure to hold small and medium-sized events. The auditoriums are adaptable to the style of the occasion and hold up to 500 people.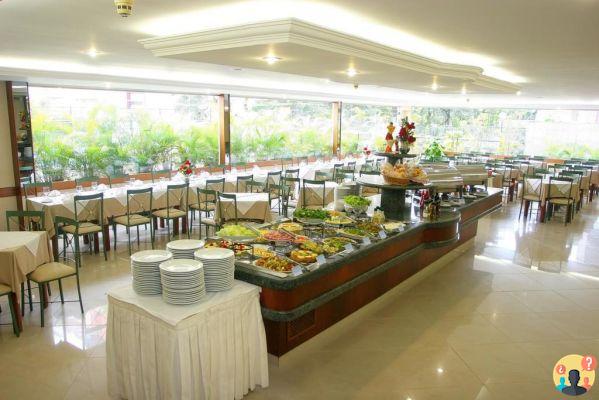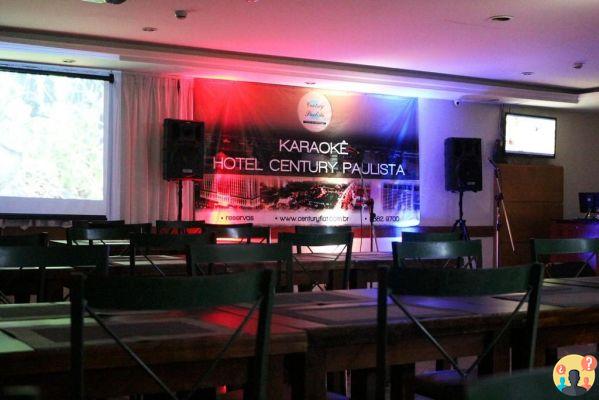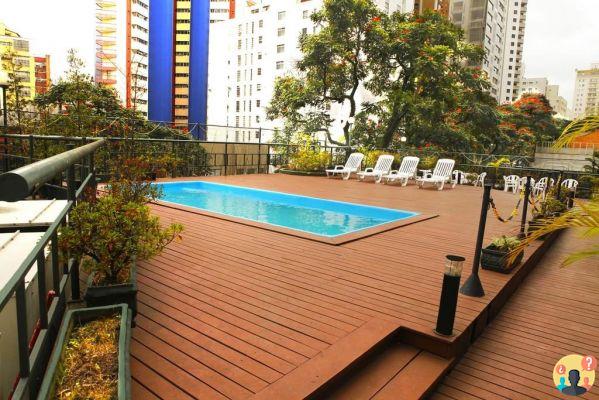 Want to know how to rent cars at the lowest prices?
We always use and recommend: the only site in Spain where you pay in 12 installments without interest, without IOF, and find the best prices – get to know RentCars.
Our verdict on the hotel
The Century Paulista Hotel is a great option for those looking for a good value accommodation in São Paulo. Well located, close to Avenida Paulista, the accommodations have all the necessary facilities.
The service is traditional, of an old hotel, but very helpful and comfortable.
If you are looking for a hotel close to Paulista, with good service, for a weekend with the family, a business trip or looking for a place to stay in the capital before taking a flight to another destination, the Century Paulista Hotel is a good choice. choice.
Secure your room and book now on Booking.com!
So, what did you think of the evaluation of the Hotel Century Paulista? Tell us in the comments!
Airbnb in Sao Paulo
Have you already defined your hosting? Searching for a stay can be challenging, depending on the location and/or time of year. That's why we recommend renting an airbnb on your trip. There are different houses, apartments, lofts or rooms for rent throughout Spain, including airbnb in Sao Paulo. It's safe, reliable and cost-effective. An experience that is worth it! CHECK HERE.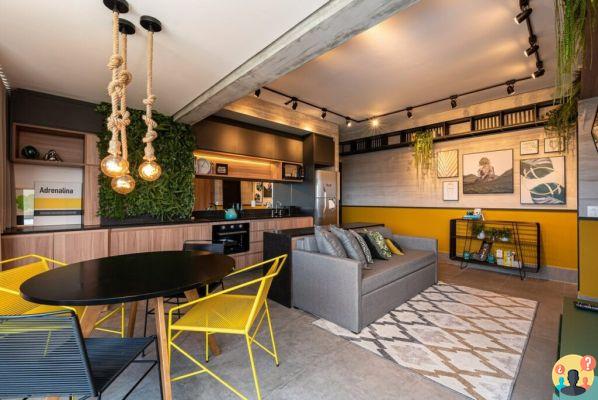 Still haven't found your hotel in São Paulo? Find here the best options at the best prices.
Then check out the smart deals of the day at Booking.com.
*Valid today only:
Read also
Hostel in São Paulo – discover the most recommended options in the capital
Sights of São Paulo – The 13 you need to know
Hotels in the countryside of SP for couples – 10 most charming and at a good price
Plan your trip:
Get started now by booking your hotel in São Paulo on Booking.com
Save time and money searching for the best National Travel Insurance with the Seguros Promo comparator! Extra 5% off with coupon: FORTRAVELOVERS
Want to find cheap tickets? Find flights with discounts of up to 35% every day at Passages Promo!
Compare the best prices to rent a car from over 100 rental companies with Rentcars! Payment up to 12X!