A complete guide to plan your trip to Coruripe. Write down the tips and enjoy a lot!
A little more than 80 km away from Maceió, the municipality of Coruripe emerges as one of the options to enjoy the sun and sea of ​​Alagoas. The most interesting thing about the destination is that the movement there is very reduced compared to the capital and other most famous cities in the state, making it a suitable place for moments of calm and relaxation in front of the sea.
If you like to discover practically empty paradises, to enjoy a beautiful beach in a super quiet environment, heading to the south coast of Alagoas may be your ideal choice. If you're interested in Coruripe, keep reading this guide to find out all about this amazing little land.
In this post you will see:
Coruripe Attractions
Where to stay in Coruripe
Airbnb in Coruripe
Where to eat in Coruripe
national travel insurance
Car hire in Alagoas
Flights to Alagoas
Read all our tips and posts from Alagoas
Coruripe Attractions
Of course, the sea is the main highlight of Coruripe, with quiet shores, little movement of people, crystal clear waters to cool off, reefs, as with so many beaches in the state, natural pools that are formed, depending on the tide. Coconut trees shape this landscape, which still has a lighthouse to complete the coastal scenery.
Pontal do Coruripe Beach is one of the main ones in the municipality, but with a reduced extension. Lagoa do Pau, on the other hand, is bigger and a little more visited (but the public is, in large part, residents of the city itself). Praia Miaí de Cima is also another slightly busier option, with golden sand and slightly rougher waters, ideal for sports.
More isolated, Praia do Gunga is one of the most beautiful in Coruripe. The sea around the strip of sand varies in shades of blue and green, and the infrastructure there does not disappoint. Make no mistake, even more "distant", it attracts a good number of visitors and even offers unusual tours, such as the buggy ride to appreciate the cliffs in the region.
Read all our tips:
Maceió – Complete State Guide
Where to stay in Coruripe
To stay well in Coruripe and make the most of the destination, there is nothing like opting for accommodation closer to the beachfront. The area near Pontal is also highly recommended. Thus, you will be close to the sea to enjoy during the day, and you can walk around the center after sunset.
Airbnb in Coruripe
Have you already defined your hosting? Searching for a stay can be challenging, depending on the location and/or time of year. That's why we recommend renting an airbnb on your trip. There are different houses, apartments, lofts or rooms for rent throughout Spain, including airbnb in Coruripe. It's safe, reliable and cost-effective. An experience that is worth it! CHECK HERE.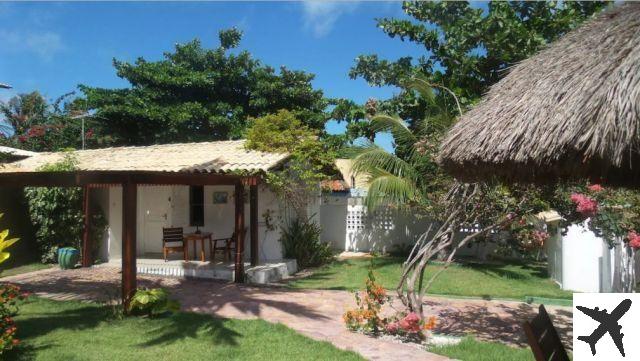 Find the best accommodation in Coruripe on Booking.com
Where to eat in Coruripe
In Alagoas you will find typical and tasty dishes, which make the trip even better. Many seafood are used in the preparation, with sururu being one of the great protagonists in restaurants. Also try the different portions of crab that are on sale there, and don't miss the dishes that have coconut as one of the ingredients.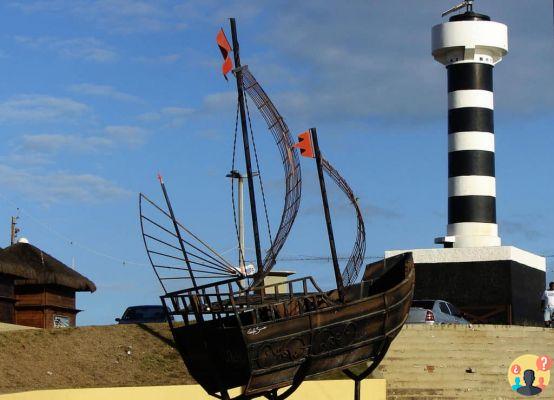 national travel insurance
Unforeseen events happen! If you do not have health insurance or if your medical and hospital coverage does not cover this region, taking out national travel insurance may be a good idea. It's super cheap – from R$4 per day – and with it you travel peacefully, avoiding unplanned expenses. LEARN MORE HERE.
Car hire in Alagoas
Renting a car in Alagoas is a great idea. In addition to optimizing your time a lot, you will be able to enjoy it more without having to depend on public transport.
We really like Rent Cars to find the cars we use on our travels. It is the only one in Spain that compares the best rental companies in the world, but lets you pay in reais, without IOF. In addition, it is also the only one that lets you pay in 12 interest-free installments. It is worth it!
Haven't rented a car for your trip yet?
Guarantee the best price, without IOF, and pay in up to 12 interest-free installments at RentCars.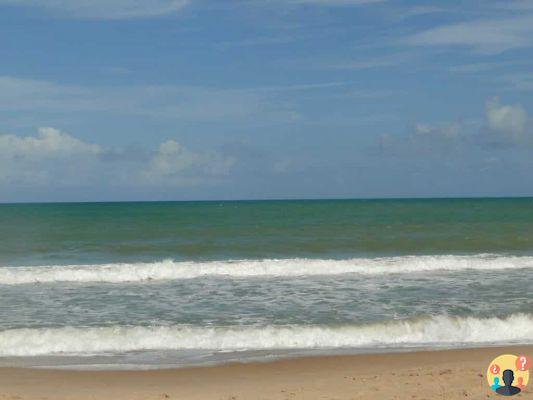 Flights to Alagoas
Looking for a good deal and flight prices? When buying tickets to Alagoas, it is worth taking a look at the website Promo Tickets.
It is quite common to find cheaper and better flight options than on other sites. We always use and is it worth it?
Read all our tips and posts from Alagoas
Hostels for New Year's Eve in Alagoas – The 13 best rated
Resorts in Maceió – 6 best and best rated
Resorts in Alagoas – The 10 best and best rated
Barra de São Miguel – Learn all about paradise in Alagoas
Japaratinga – Learn all about this paradise destination
Maceió – Know everything about the capital of Alagoas
Maragogi – Super tips to have the best days in the destination
Resorts in Maragogi – 3 best and best rated
Ecological Route in Alagoas – Travel Guide
Best beaches in the Northeast