Want to know everything about Disney Springs? Take your questions and check out our tips for this center of the Orlando Disney complex that needs to be on your itinerary!
Disney Springs, formerly called Downtown Disney, brings together the best brands for shopping, restaurants for all tastes and entertainment options ranging from a balloon flight to a Star Wars virtual reality experience.
Expanded in 2015, today the open-air shopping center is a great outing for the whole family. In addition to the dining, shopping and activities options, the place has beautiful landscapes and is a delicious day trip or dinner at night amidst the rush of theme parks.
Don't forget travel insurance!
Click here and hire the ideal plan for your trip at the best prices!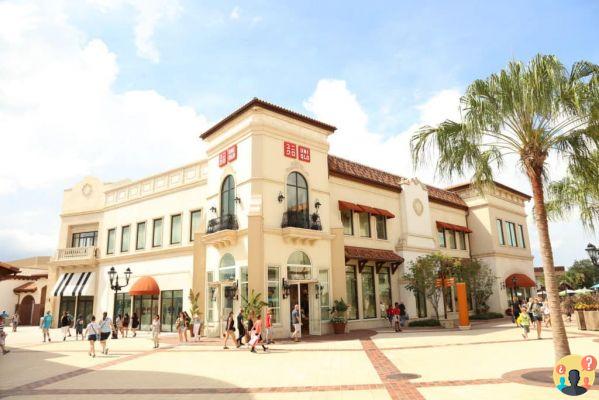 You will read in this post:
If you want to skip any part, just click on the link below to go straight to the topic ?
What is
Location and how to get there
Map
Things to Do

best restaurants
best stores
best entertainments

Opening Hours
Is it worth a visit?
Complex tips
WHAT YOU NEED TO KNOW BEFORE YOU GO
What is Disney Springs
Disney Springs in Orlando is the entertainment, dining and shopping center at Walt Disney World Resort.
It has more than 100 well-known brands that are also in malls and outlets, 50 dining options and entertainment for all tastes.
At night is when Disney Springs comes to life even more. Street performers perform at the venue, and the buzz of visitors going to dinner, shopping, and more.
And you know what is better? This open-air venue is free to visit! It will be hard to leave without a shopping bag!
>> Read also Disney Travel Insurance – Discover How to Find the Ideal.
Location and How to get there
Within the Orlando Disney complex, Disney Springs is close to Epcot and adjacent to Typhoon Lagoon (Disney's water park), in the Lake Buena Vista region.
If you're staying outside of Disney resorts, the easiest way is by car, Uber or Lyft. Location signs are pretty easy to follow.
Parking is free at all times and days and spaces are divided into two covered garages: Lime Garage and Orange Garage.
>> See everything about car rental in Orlando in our comprehensive guide
Haven't rented a car for your trip yet?
Guarantee the best price, without IOF, and pay in up to 12 interest-free installments at RentCars.
If you're staying at a Disney hotel, they all offer a free shuttle bus to and from Disney Springs. Disney Parks offer shuttles to Disney Springs starting at 16 pm. But remember, there are no buses from Disney Springs to the parks.
Disney Hotels Port Orleans French Quarter, Port Orleans Riverside, Saratoga Springs and Old Key offer free boat transportation to Disney Springs.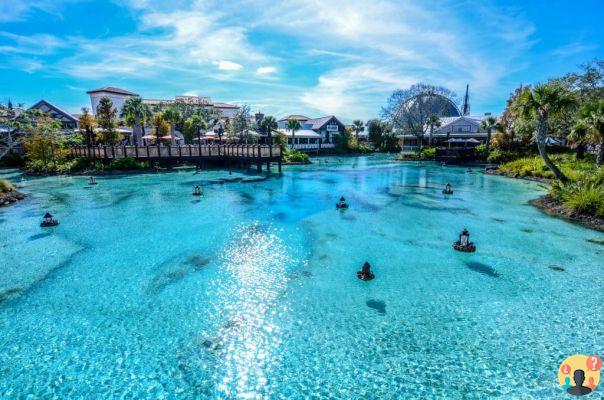 Disney Springs Mapa
Disney Springs is divided into four major areas: Market Place, West Side, The Landing and Town Center.
Check the map below:
Things to do at Disney Springs
Disney Springs Best Restaurants
Amorette's Pâtisserie
Place with delicious sweets! They always make themed sweets according to the season. Try the Mickey-shaped mousse in mini size.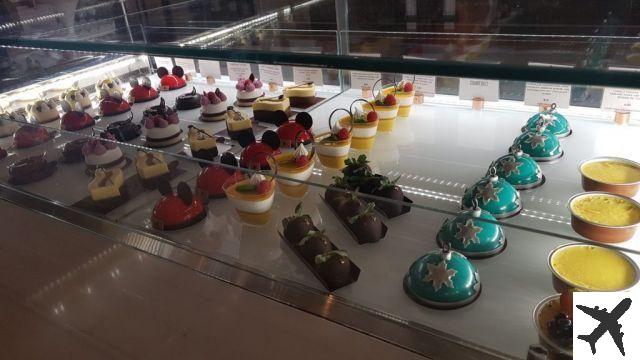 The Boathouse
Located on the lake, it serves American food and seafood. As it is a popular restaurant, advance reservations are recommended.
Blaze Fast Fired Pizza
A fast food style restaurant where you assemble your pizza! At a good price, the pizzas are delicious! For those who like it, it's worth it.
D–luxe Burguers
If you like a good American burger, the D-luxe is a great option.
Want to find good hotel deals? A good tip, when you go to Disney in Orlando, stay in Kissimmee
See the discounts that are only available TODAY No. Booking.com
Earl Of Sandwich
Specializing in fresh, freshly prepared baguette-style sandwiches. It also serves soups and desserts. Good value for money, fast food style, for everyone.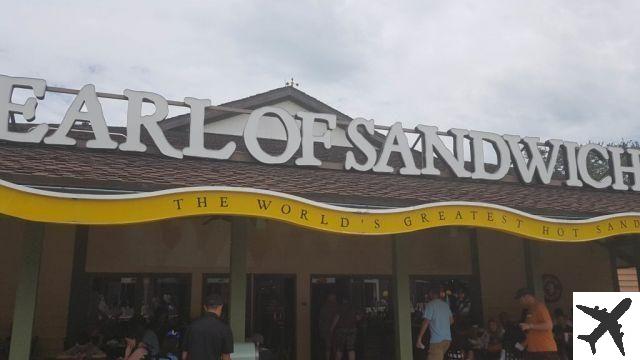 House Of Blues Restaurant And Bar
Jazz house with New Orleans-inspired food. Table service and reservation is recommended. The decor is beautiful and for those who like jazz, the soundtrack is incredible!
Fuss
Restaurant by renowned Spanish chef José Andrés. Great option for couples. Reservation is recommended.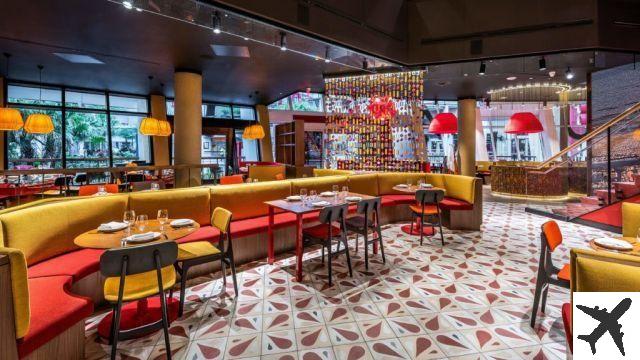 Jock Lindsey's Hangar Bar
Bar with drinks and snacks from the Indiana Jones movie pilot, super themed! Even with the theme, it's a good place for Happy Hour and even a date for two.
Morimoto Asia
Japanese cuisine à la carte. Reservation is recommended. It has an express version with one-stop service. The price is a little steep, but worth it for a special night out.
Raglan Road Irish Pub And Restaurant
A typical Irish pub, with shows and typical food. Also worth a visit as a family!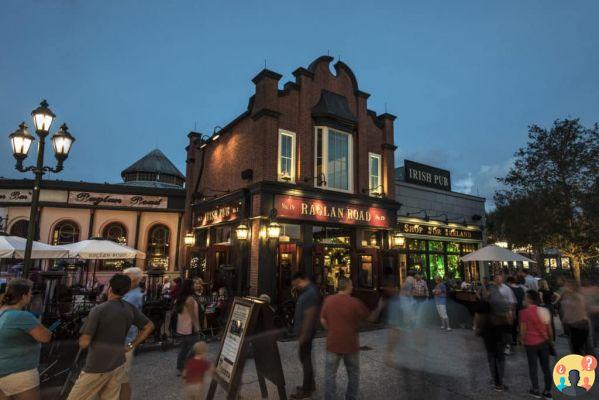 Rainforest café
Varied food, with a rainforest theme, the same as inside Animal Kingdom. Very cool for kids for decoration and theme. The dishes are well served, you can share. Reservation is recommended.
The Polite Pig
Bar and restaurant with varied snacks.
T–Rex
Varied food, with a dinosaur theme. It has table service. Reservation is recommended. Children who love dinosaurs will be delighted with this restaurant.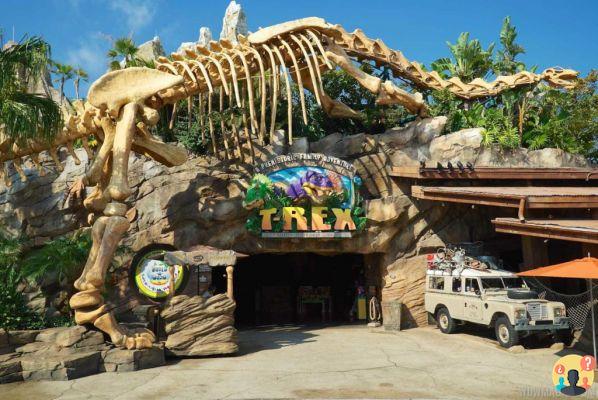 Wine Bar George
Created by George Miliotes, a master sommelier. One of the newest Disney Springs restaurants has a vast and complete wine list, more than 140 options!.
At the top outside, you have a beautiful view of the complex. The food consists of appetizers and dishes to share.
Don't forget Travel Insurance! Make a budget with Seguros Promo, rest assured with the best prices!
Best Stores at Disney Springs
Alex and Ani
Accessories and clothes, sell the famous bracelets in partnership with Disney.
The Art of Disney
Disney-themed arts and collectibles.
basin
Soaps, creams and other cosmetics. Soaps and creams are good souvenir options.
Coca Cola Store
Coca-Cola store with several brand products. Upstairs there is a bar where you can taste different soft drinks from around the world.
Disney's Day Of Christmas
Christmas items sold all year round. Impossible to get out of there without a ball for the tree, lol.
Disney's Pin Traders
The famous pins (brooches), vinylmation and other collectibles.
Ghirardelli Ice Cream And Chocolate Shop
Ghirardelli brand sweets and ice cream, famous in California. Delight! Right at the entrance you get some free sample chocolates.
Goofy's Candy Company
Goofy's candy store, chocolates, candies and other themed goodies. Even to take pictures this store is beautiful!
Kate Spade New York
Store of the famous Kate Spade brand, of bags and accessories. In some seasons there are good deals on some items.
The Lego Store
Lego store, toys and plush toys. The characters made out of Lego are amazing. Inside the lake is a gigantic dragon made of Lego! Store that every child loves to go to.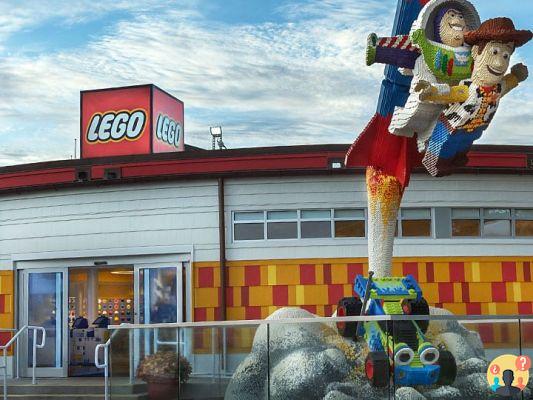 Mac Cosmetics
Mac makeup store, for those who love it!
Pandora
Pandora jewelry store. The unique charms of Disney parks are found here.
Sephora
Makeup and cosmetics.
Uniqlo
Japanese brand famous for its coats and winter clothes that are light and don't take up space. Women's, men's and children's clothing store. It is worth checking!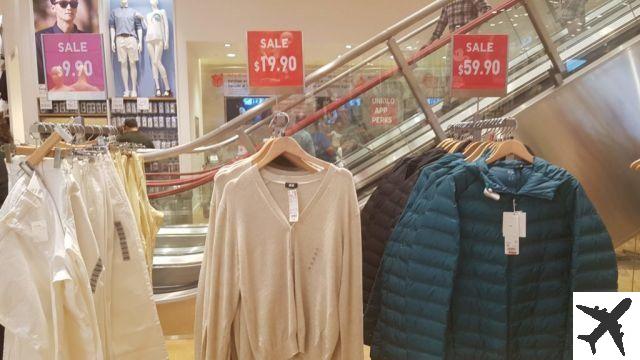 World of Disney
Largest store with Disney products in the complex. It recently underwent a renovation and became cleaner. It's so big it's possible to get lost in it lol Take some time to explore it. But remember the prices are steep.
Zara
Famous store, known to us Brazilians, of women's, men's and children's clothing.
Disney Springs Best Entertainment
AMC Movies
How about trying to go to a cinema in American lands? If you have a little time, enjoy one of the Disney releases.
Splitsville Luxury Lanes
Imagine how cool it would be to take a day to go bowling in the middle of Disney? A good tip for groups with children. With more than 30 tracks and snack bars, the environment is colorful and playful. It costs 20 dollars per person.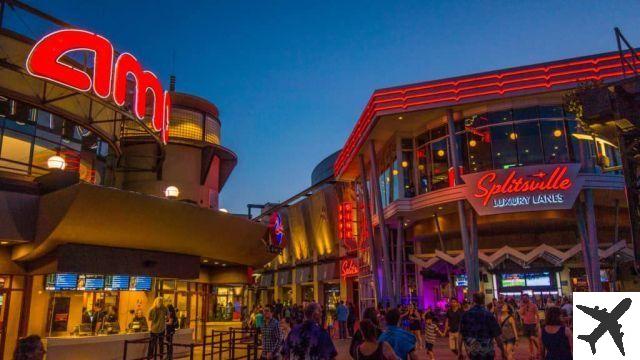 House of Blues
Inside the restaurant of the same name, on some days it presents blues and jazz concerts.
Aerophile
Balloon to fly over the lake, with a beautiful view! It lasts eight to ten minutes and holds 29 people. It costs 18 dollars for adults and 12 dollars for children.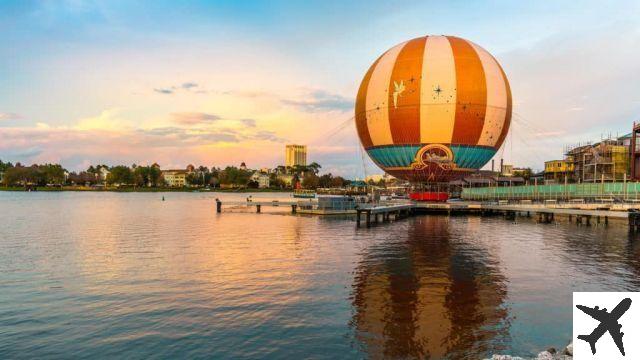 The Void: Star Wars – Secrets of The Empire
Virtual reality experience within the Star Wars theme. Opened just over a year ago. It costs $29,95 per person plus taxes in advance via the Disney website. If you buy on the spot, the value increases to $32,80 plus taxes.
amphibious car ride
Next to The Boathouse restaurant, you can enjoy a tour of the lake by amphibious car.
Holds three adults and a child plus the driver of the car. It takes around 20 minutes and costs $125 per car. If you have lunch at The Boathouse between 11 am and 15 pm, you have a $25 discount.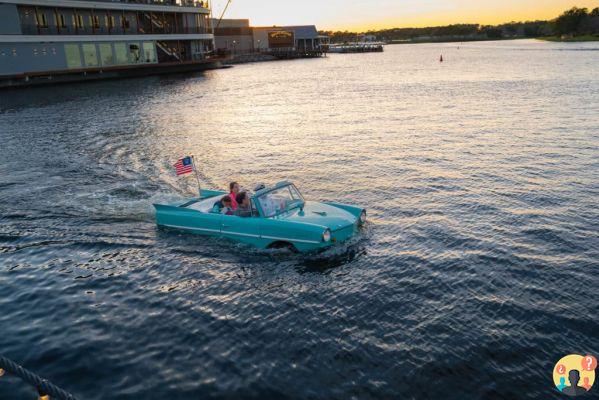 NBA Experience
On August 12, 2019, this space will be opened for those who love basketball.
With interactive activities and experiences, tickets will cost between $39 for adults and $33 for children and can be purchased in advance. The place will be open from 10 am to midnight.
Disney Springs Hours of Operation
Open 365 days a year, opening hours are usually from 10 am to midnight. Select restaurants with nightly entertainment, such as Raglan Road, are open until 2am on select days.
On the Disney website or through the My Disney Experience app, you can confirm the time in advance.
Disney Springs is worth visiting?
Apart from those who have very few days in Orlando and want to prioritize only parks, yes, it's worth it! Take a period of at least a few hours in a day to see Disney Springs.
The ideal if you have time in your itinerary, is to spend a day there, after two days of parks. This way you will be able to slow down, eat well and do some shopping. In addition to enjoying the scenery and maybe even riding in an amphibious car?
It's good to remember that Disney Springs stores don't have outlet prices, so they are more expensive. So, prioritize the ones that only exist there, like Uniqlo or the Lego store.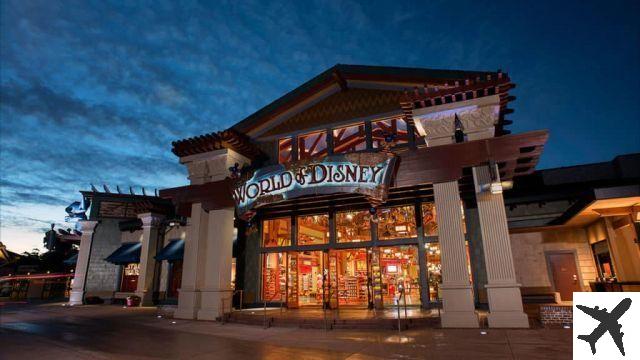 Tips from Disney Springs – Write it down:
Leave an afternoon and evening free to visit Disney Springs.

Wear comfortable shoes, despite not being a park, the area is large and you have to walk a lot.

Book one of the table restaurants for dinner. Reservations open 180 days in advance and are made through the Disney website or the My Disney Experience app.

Get ready, because it's humanly impossible to leave without a shopping bag lol
Uniqlo only exists in Disney Springs, take the opportunity to buy thermal clothes there

The most interactive restaurants for kids are T-Rex and Rain Forest, and it's worth eating at one of the two.

If you are a couple, there are several renowned chef options for a romantic evening, such as Morimoto (Japanese) or Boathouse (seafood, located on the lake, with a beautiful landscape)

Choose in advance the stores you are interested in to optimize your time

Enjoy Disney magic outside the parks too!
Find hotel options near Disney Springs:
Did you like our Disney Springs tips? Leave your comments or questions here…
WHAT YOU NEED TO KNOW BEFORE GOING TO Orlando
Are you full of things to think about and still have to plan your entire trip? Or you've seen it all, but you're feeling that familiar "Have I forgotten something?"
So calm down, we'll help you with some items you can't forget before boarding. Come on?
1) Have you already purchased your airline ticket?
Where to buy: PROMO TICKETS
Looking for a good deal and flight prices? When buying tickets for XX, it is worth taking a look at the website Passages Promo. It is quite common to find cheaper and better flight options than on other sites. We always use and it's worth it
2) Have you booked your hosting?
Where to buy: BOOKING.COM
If you still haven't booked your stay, or want to look for other hotels, the tip is to compare hotels, hostels through Booking.com. If you want to see other offers, check out the ones selected in the box below!
#StayHip: Keep an eye out for 'Smart Deals', which only last for one day. Some amazing hotels offer great discounts using this badge on the platform. If you find a good deal, is it worth closing?
3) Disney Travel Insurance is ESSENTIAL
Taking out travel insurance for Disney is an excellent tip to ensure a smooth trip and avoid worries. Even without being mandatory, having the assistance of insurance gives you the peace you need to enjoy the destination and know that you have support, if necessary. Also enjoy our Insurance Promo discount coupon. - SEE PRICES
#StayHip: Save 10% on your travel insurance. Use the FORTRAVELOVERS coupon to get a 5% discount and pay with boleto to guarantee an additional 5% OFF.
4) How to have unlimited internet while traveling
Where to Buy: AMERICA CHIP
Did you know that it's getting easier – and cheaper – to have unlimited internet throughout your trip?
Just ask for an international cell phone chip through AMERICA CHIP. We always use and love it! They send a SIM card to your address in España, you insert it in your cell phone when you arrive at your destination and you have unlimited internet throughout the trip.
#StayHip: Save on car GPS rental and use GoogleMaps and Waze with your unlimited internet?
5) Rent cars at the best prices
Where to rent: RENTCARS
We really like RentCars to find the cars we use on our travels. It is the only one in Spain that compares the best rental companies in the world, but lets you pay in reais, without IOF. In addition, it is also the only one that lets you pay in 12 interest-free installments. It is worth it!
#Here's a tip: Try to find cars with full car and third party insurance coverage. Thus, you avoid inopportune surprises when picking up the car.
Also, be very smart when closing with other car rental comparisons. That's because prices are usually charged in dollars and close with your card. If the dollar goes up, the price of your car rental goes up too.
Continue reading about Disney
Disney Parks Around the World – The Complete Guide
Epcot – Tips for Making the Most of Disney Park
Magic Kingdom – Tips for you to make the most of it
Animal Kingdom – Tips to Make the Most of the Park
Avatar Animal Kingdom - What it's like to visit Pandora at Disney
Things to do in Orlando besides Disney
Star Wars Disney Park – What will the new park in Orlando look like?
Eurodisney – What you need to know before you go
Cheap Orlando Hotels – Our Tips for Savings