Unforeseen events happen and the backpacking We know that. Especially when it comes to travel. So that you don't fall into the stress of last minute trips, we explain here how to take a emergency passport easily and without bureaucracy.
Fortunately, it's getting calmer every day. throw away passport not Spain. First of all, do you know if your need really requires an emergency passport? Currently, you can take a passport normal in 10 days in São Paulo, for example. If you need to travel from one day or one week to the next, then you need an emergency passport.
#ParaNãoForget: Have you bought your travel insurance yet?
Get your discounted plan using the coupon FORTRAVELOVERS (5% off).
Click here and enjoy!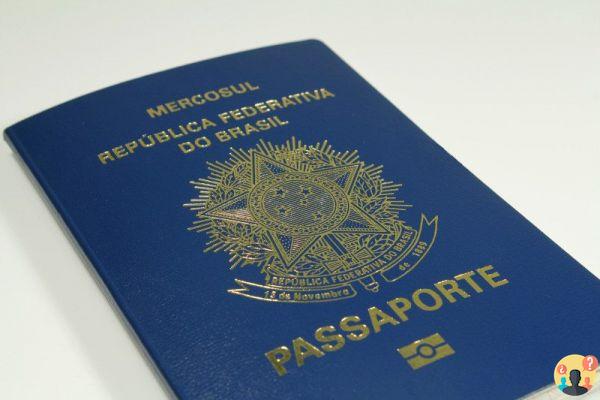 See the step-by-step guide to purchasing your emergency passport and all the tips on how to do this process to have a smooth trip:
Purchase requirements
You must be a citizen who needs the urgent travel passport and that cannot demonstrably wait for the delivery deadline in the following cases:
- Natural disasters;
– Armed conflicts;
– Urgent need for travel due to the health of the applicant, spouse or relative up to the second degree;
– For asset protection;
– Need for work;
- Humanitarian help;
– Interest of the Public Administration;
– Emergency situation that cannot be postponed and the delay would cause serious inconvenience to the applicant;
Necessary documents
– Identity document for people over 12 years old;
– Document proving the emergency situation;
Procedures
– Fill in the passport application form that you can find here;
– Gather the necessary documents mentioned above;
- Go to a post office Federal Police with the required protocol and documentation, the employee on duty will evaluate the request and, if released, a payment slip (GRU) will be issued for the fee.
– The fee for acquiring an emergency passport is higher (R$ 334,42 while the common fee is R$ 257,25) and the validity period is only one year! Delivery within 24 hours regardless of scheduling.
To note: In São Paulo the emergency passport it is issued only at the post located in the Regional Superintendence building, in Lapa. In Rio de Janeiro it is only at the gas station located at the Tom Jobim International Airport (Galeão).
For more information, visit the Federal Police website.
Plan your trip:
Get started now by booking your hotel on Booking.com




Save time and money searching for the best Travel Insurance with the Seguros Promo comparator! Extra 5% off with coupon: FORTRAVELOVERS

Want to find cheap tickets? Find flights with discounts of up to 35% every day at Passages Promo!

Rent your car at Rentcars! Installment up to 12X, paying in reais and without IOF!

Leave España with unlimited 4G Internet!

Skip the lines for attractions, buy your tickets in advance here!