Spend an evening in front of a Brazilian dance show at Plataforma, an institution in the city of Rio de Janeiro!
Who says Rio says samba of course! While the carioca city has a lot to offer during the day, be it in the streets, in its festivals, on its beaches, in its famous monuments like Christ the Redeemer or the ultra famous Maracanã football stadium, Rio also invites you to discover it at night with a samba evening that you won't soon forget.
A colorful show
Brazilian parties are known to be very lively and it is not the "Plataforma" that will say otherwise. This high place of the "Cidade Maravilhosa" offers you a folklore evening with a typical Brazilian dinner based on barbecued meats.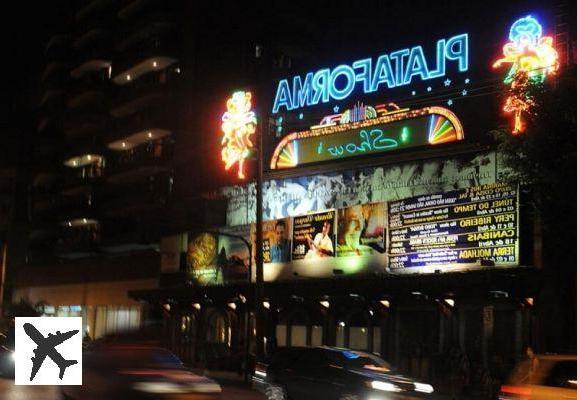 At the end of this succulent meal, you will attend a samba show, the true Brazilian dance which has its roots in Portuguese and African cultures. To the frantic rhythm of the dancers with their colourful and colourful costumes, you will be thrilled and can't help but dance.
An electric night
You will discover the true face of Rio with this night show at the Plataforma Samba Show! It will be an opportunity to tame the dance, music and folklore of Rio's carnival and all that makes up the true soul of its inhabitants.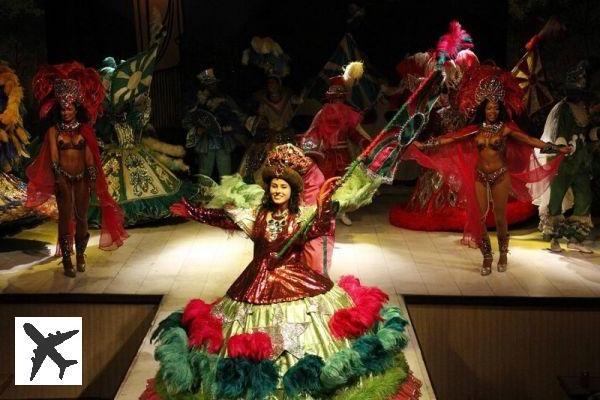 Let yourself be carried away by a magical, electrifying, colorful, extravagant show with talented artists who will take you on a real journey through the most popular and representative music and dances of Brazil.
How not to be under the spell of these wild dances? How not to get drunk with all this music, these drums, these crazy rhythms? Listen to the elegant and heady rhythms of samba with African percussion, admire the show of capoeira dancers who lightly combine martial art and dance.
The show at the Plataforma in the heart of Rio promises you one of the most beautiful Brazilian nights where you will feel all the energy floating in the air and of which Brazilians are the ambassadors.
Let your heart be swept away by this music under the flashes of the lights while enjoying a delicious meal in this Brazilian grill restaurant. This night excursion lasts 5 hours with a departure at 18:00. A shuttle bus will pick you up and drop you off at your hotel.