Summary
Strasbourg, France
Dresden, Germany
Vienna, Austria
Lille, France
Prague, Czech Republic
Salzburg, Austria
Munich, Germany
Budapest, Hungary
London, England
Bruges, Belgium
Wrocław, Poland
Merano, Italy
Other European Christmas markets not to be missed
- Which of these markets will you visit this year?
The most beautiful Christmas markets to visit this winter in France and Europe
Many travellers buy their Christmas gifts on the internet to save time and avoid the crowds in the shops. Yet there are unique shopping opportunities across Europe during the holiday season that you can enjoy with your family or couple. Much more than just open-air markets, traditional Christmas markets, originally from Central Europe, are now flourishing all over the world and create a festive atmosphere with seasonal specialities to have a good time as December 25th approaches.
Usually open four weeks before Christmas, the "Christkindelsmärik" in Strasbourg celebrates the most beautiful Christmas every year and fills the numerous visitors with joy. From one of Germany's oldest markets to lesser-known treasures such as Wroclaw and Maastricht, we have compiled a list of our main favourites. It is among their stands that you will find the inspiration for your gifts: from unique handicrafts to classics, you will also have the opportunity to taste mulled wine, gingerbread and other local specialities.
Strasbourg, France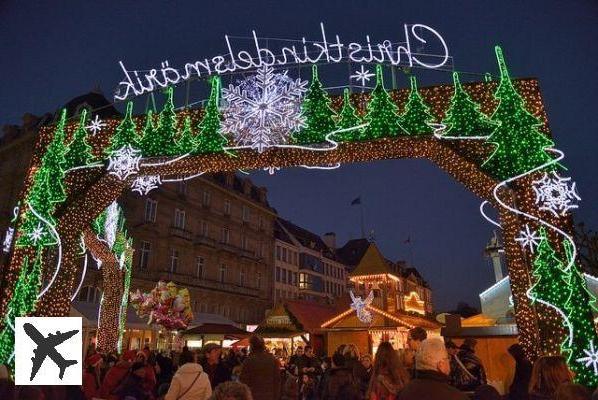 Let's start with the most beautiful, certainly. In operation since 1570, the "Christkindelsmärik" in Strasbourg is the oldest Christmas market in France. It stretches over several streets and squares in the city, including the famous Broglie and Münsterplatz. You can see and buy arts and crafts, Christmas decorations, "Bredele" (traditional Alsatian biscuits) and the famous chocolate Christmas log. The centrepiece of this market is the 31-metre Christmas tree, decorated with festive lights, which dominates Place Kléber. Take the opportunity to visit the beautiful city of Strasbourg in one weekend!
Dresden, Germany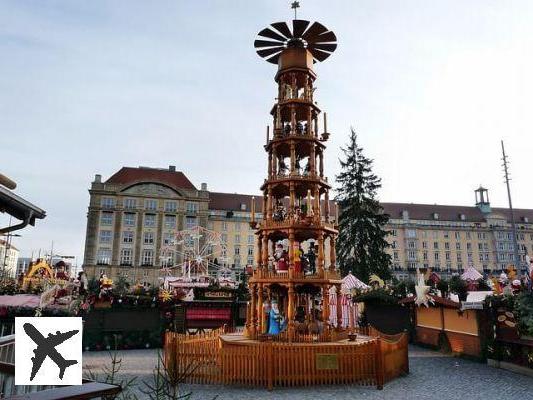 Pixabay - andreasmetallerreni
Much less well-known, the Dresden Christmas market has been the talk of the town for the last few years. The "Striezelmarkt" on Altmarkt is one of the oldest fairs in Germany. For this occasion, the city is erecting a wooden Christmas Pyramid in the middle of the square, about 15 metres high. The name of the market is derived from the stollen, the Christmas bread, which is also known as striezel in this part of Germany. In addition to this delicacy, the region is also known for the pflaumentoffel, a good-luck charm made from dried plums, and for its handicrafts which come from all over Saxony.
Vienna, Austria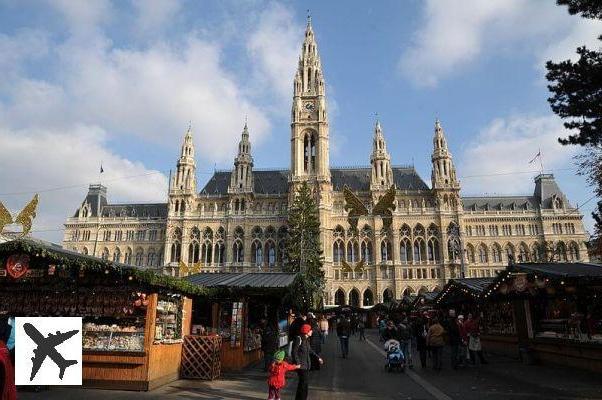 Advent, the pre-Christmas preparation period, begins on Sunday four weeks before Christmas Eve. Thus, Vienna's celebrations and decorations often begin in mid-November. Rathausplatz, the square in front of the city hall, is home to the "Christkindlmarkt", a traditional Christmas market with more than 150 stalls selling gifts, Christmas decorations, gluhwein (mulled wine) and hot chestnuts. Two other popular Christmas sites are the traditional Christmas Market on Freyung, which is more true to tradition, and the Christmas Market in front of Schönbrunn Palace, which offers an imperial setting and hosts a New Year's Market, which remains open until 1 January.
Lille, France
Lille, due to its strategic position on the French, Belgian and British roads, and its status as the capital of Flanders, logically has a great deal of activity during the festive season. Around the Christmas market, the whole city is covered with an enormous wreath of garlands. The city's main market is located in Rihour Square, where 80 wooden chalets are full of gift ideas, santons, Christmas decorations and festive products. Nearby, the Grand Place is illuminated by a 50-metre high Ferris wheel, offering visitors a breathtaking view of the city. Lille is a city easily accessible by one means of transport or another, so don't hesitate to go there a day or two before Christmas.
Prague, Czech Republic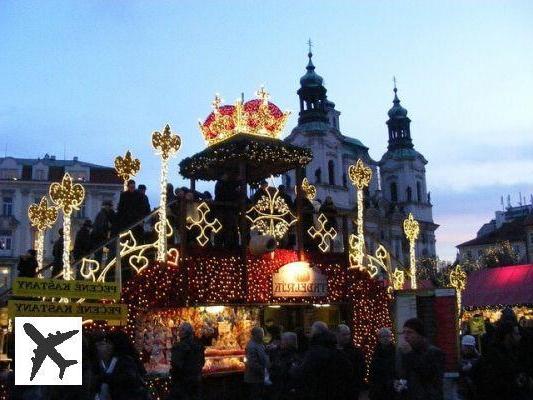 The two best "Vánoční trhy" (Christmas markets) are held in Prague's Old Town Square (staromestske namesti) and in the extensive Wenceslas Square. While these markets offer traditional handicrafts (glassware, blacksmith's wares, ceramics), they mainly sell Czech culinary specialties: pudding, gingerbread, and grog (alcoholic beverage) are offered, and there are also vendors of trdelník (dough baked with cinnamon and sugar). If you are in Prague around December 20th, you will start to see carp on the stalls: it is a Czech tradition to eat this fish on Christmas Eve in Prague.
Salzburg, Austria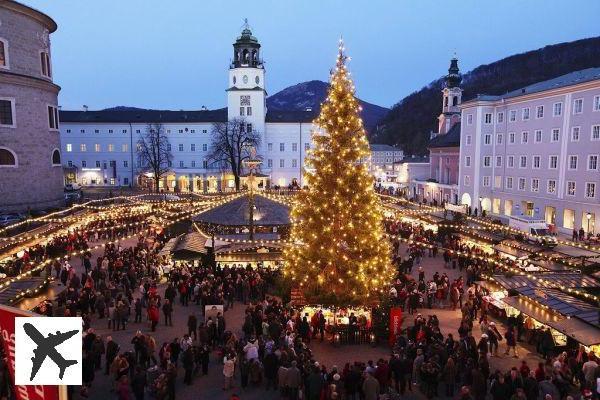 One of the oldest markets in Europe, the Christkindlmarkt in front of Salzburg Cathedral (on Residenzplatz) is more intimate than some of the city's larger markets. The city's Baroque architecture and the menacing silhouette of the Hohensalzburg Fortress give a fairy-tale feeling, reinforced by the sparkling lights and garlands on festive occasions. As Mozart's hometown, Salzburg has an outstanding musical tradition, so you will have the chance to see some magnificent choirs and hear some of Europe's finest students in the field. In fact, the city has another renowned artist: Joseph Mohr, the lyricist behind the famous Christmas carol Silent Night, Holy Night was also born in Salzburg.
Munich, Germany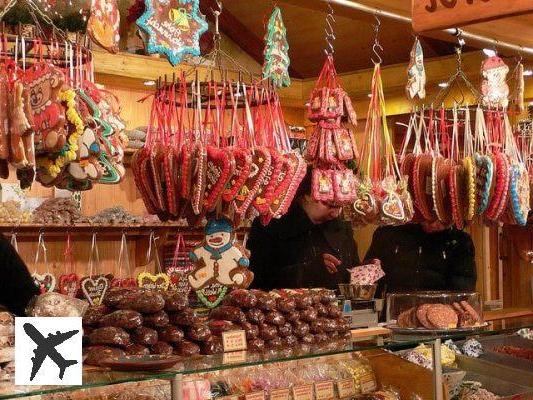 While many people associate the Bavarian capital with the Oktoberfest, Munich also has a fantastic Christmas market in the city centre on Marienplatz. The market surrounds a huge Christmas tree, which shines with almost 2500 lights. While sipping a gluhwein (mulled wine) or beer, you can find many traditional Bavarian gifts, such as wooden sculptures and gingerbread called lebkuchen. There are also small themed markets throughout the city, one of which is the Nativity Scene Market, which sells figurines and important components for those who want to build an authentic nativity scene.
Budapest, Hungary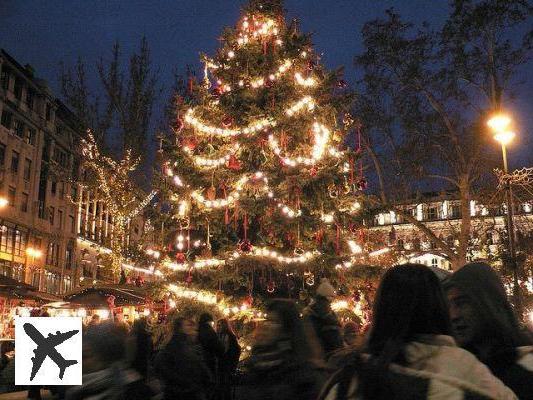 Located on Vörösmarty tér (Vörösmarty Square) in the Pest district, the city's Christmas market is an excellent opportunity to discover traditional Hungarian cuisine, folk dances and live music. You will enjoy the variety of hot and alcoholic drinks, including spicy apple juice and hot chocolate punch, and you will have the chance to try Hungarian pastries, such as langos (fried bread with a variety of fillings), strudels and töki pompos (baked dough). It is also a great place to buy handmade items, as an association in the town checks the quality of the products and their authenticity and certifies all items sold on the market.
London, England
In addition to London's famous Christmas decorations, there are large markets and activities on either side of the Thames during the festive season. The Southbank Centre Christmas Market consists of 80 wooden huts selling gifts, Christmas tarts, gluhwein (mulled wine), grilled sausages... to enjoy while you stroll along the quays. Winter Wonderland in Hyde Park is probably the best known market in London, with over 200 wooden chalets offering handmade gifts and decorations. The selection of food and drink at Winter Wonderland is the most comprehensive of any Christmas market in Europe, with a Bavarian village, an outdoor campfire, and even a bar inspired by a ski chalet. The market also features a 60-metre Ferris wheel, the UK's largest ice rink and a carnival. If you're looking for a bit of skating, you can also head to the Somerset House ice rink, where a DJ mixes at nightfall.
Bruges, Belgium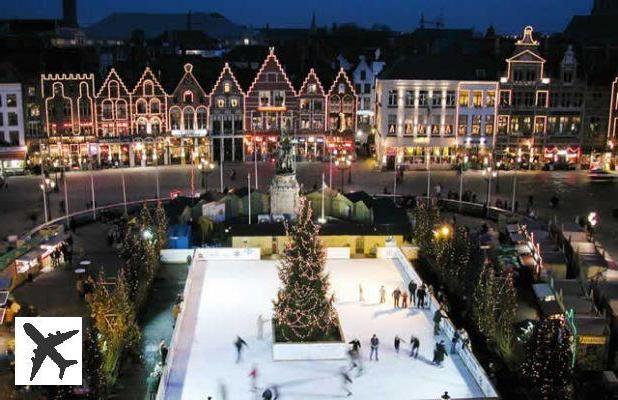 In addition to being surrounded by the magnificent medieval architecture of the city, the Bruges Christmas Market stands out for its ice rink on the Grote Markt.
Wrocław, Poland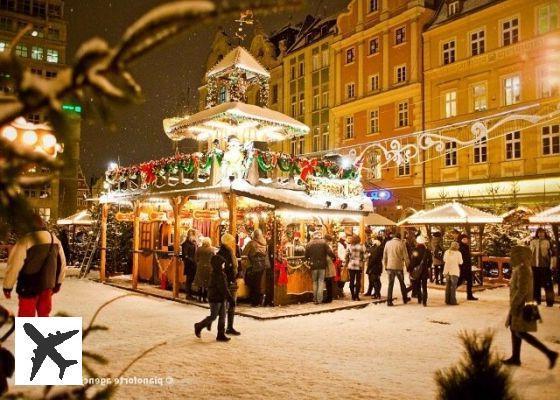 The Wroclaw Christmas Market (or "Jarmark Bozonarodzeniowy" in Polish) starts on Swidnicka Street and crosses the Old Town Market Square. Here you will find everything from handmade soaps, leather and wool articles, traditional sweets, Christmas decorations and souvenirs. Gourmets will be able to taste regional specialities, such as Oscypek, a typical hard cheese, and international specialities, such as Hungarian Kolach or Lithuanian sausages. Warm up with the Polish version of "grzaniec" mulled wine, try ice skating in the open air, or enjoy the decorative nativity scenes and the big Christmas tree.
Merano, Italy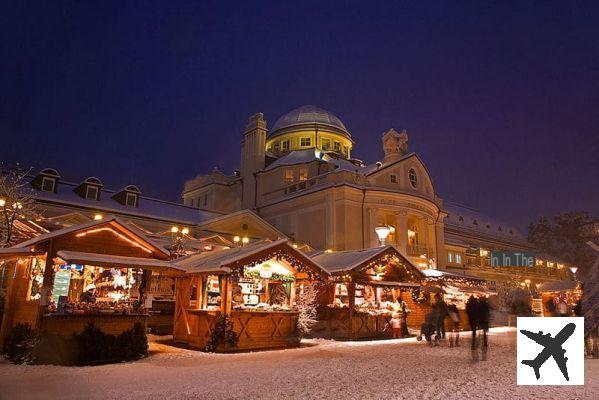 The Christmas market in Merano (Mercatini di Natale) is famous for its festive and picturesque atmosphere along the promenade along the Passirio River with the Alpine mountains as a backdrop. You can discover about 80 different stands with Christmas gifts and buy some branded items such as sheep wool products, wooden toys, woollen slippers and socks. Children will love the pony rides and Advent tales.
Other European Christmas markets not to be missed
Hamburg, Germany
Leuven, Belgium
Gothenburg, Sweden
Maastricht, The Netherlands
Nuremberg, Germany
Which of these markets will you visit this year?