A complete guide to planning your trip to Hamburg. Write down the tips and enjoy a lot!
The port city of Hamburg has more than two thousand bridges that span its canals, making it the "Germanic Venice". It is home to Germany's largest port on the North Sea and is regarded as the second largest in Europe. And all that charm of its canals and the vibrant life of the quayside make Hamburg an excellent tourist destination.
Hamburg is the theater capital of Germany and is home to more than 40 concert halls and entertainment shows, as well as different cultural institutions, museums, gardens and beautiful green areas spread throughout the city. Check below everything you need to know to put together a perfect travel itinerary!
In this post you will read:
Hamburg Restaurants Things to Do in Hamburg Hamburg Travel Forum
Where to stay in Hamburg – Our hotel recommendations
Internet chip in Hamburg
Germany travel insurance
Hamburg car hire
Flights to Germany
Read all our tips and posts from Germany
Hamburg Restaurants Things to Do in Hamburg Hamburg Travel Forum
Hamburg's Old Town is a must-see, so don't miss the Reeperbahn district, where there are many restaurants, bars and concert venues, as well as the Speicherstadt and HafenCity region, cut by canals and bordered by beautiful cafes and restaurants with music. Live.
The historic part of the city is also not far behind. The city, which just over 60 years ago was completely destroyed by the bombings of World War II, has beautiful museums and fully restored buildings.
In addition, due to its port history, there are the maritime museums Internationales Maritimes Museum, the freighter Cap San Diego and the sailboat Rickmers. And speaking of a museum, be sure to visit the Kunsthalle Art Museum and the Panoptikum Wax Museum, with more than 130 years of history.
For those passionate about nature and the outdoors, make your visit by boat or kayak to Lake Alster and the River Elbe, and take the opportunity to rent a bike and cycle through Stadt, Hirsch and Alster parks.
And if you're interested in centuries-old churches and cathedrals, Hamburg offers the beauty of St. Katharinen, dating from 1350, and from St. Petri, dating from 1342. In addition to these, there are the medieval churches of Baroque art, such as the church of St. Michaelis and the Nikolai church.
Read all our tips:
Main attractions in Hamburg
Book all Hamburg tickets and tours in advance and skip the lines with GetYourGuide
Where to stay in Hamburg – Our hotel recommendations
The city offers a vast hotel network throughout the municipality, mainly in the central region. Therefore, we recommend that you invest a good amount of time in research to choose which hotel best suits your taste and budget. Below are some recommendations for worthy accommodations. ?
Read all our tips:
Find the best accommodation in Hamburg on Booking.com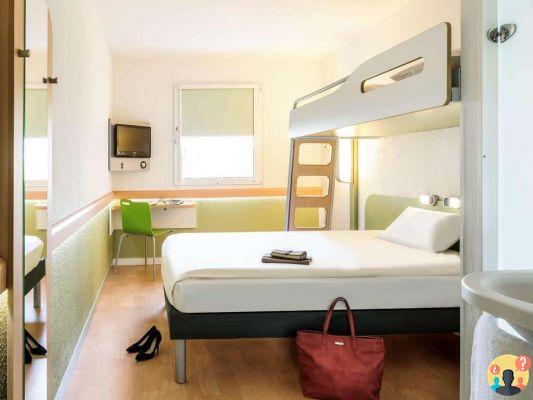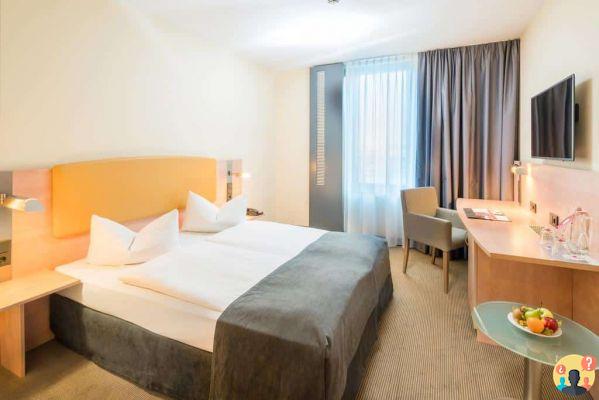 Internet chip in Hamburg
It's getting easier and cheaper to have unlimited internet throughout your trip in Hamburg. Nowadays you can buy an international cell phone chip online while you're still here in España. We always use and love it!
You receive the sim card at your address and then just insert it into your cell phone to reach your destination with unlimited 4G internet working.
Also read more chip tips:
International Cell Phone Chip – Which is the Best and How Much Does It Cost?
America Chip Discount Coupon – 10% OFF on Travel Chip
Want to have unlimited internet throughout your trip?
Compare prices and buy your international travel chip in advance at America Chip.
Germany travel insurance
Having travel insurance for Germany is a requirement to enter the country, which is part of the Schengen Treaty and requires medical and hospital coverage of at least €30 for travelers. In addition to being mandatory, insurance is a great way to ensure a smoother trip. Also enjoy our Insurance Promo discount coupon. - SEE PRICES
Read all about travel insurance:
Documents to enter Europe – See which ones you need
How much does travel insurance for Europe cost?
Travel Insurance Germany – Everything you need to know
Travel Insurance Europe – Complete Guide on How to Hire
What is the Cheapest Travel Insurance – Tips on How to Save
How to Get Travel Insurance – 5 Easy Steps [DISCOUNT]
Which Travel Insurance to Choose – 3 Infallible Tips to Help
Best Travel Insurance Europe – Which one to choose for your trip?
International Travel Insurance – Step-by-Step How to Hire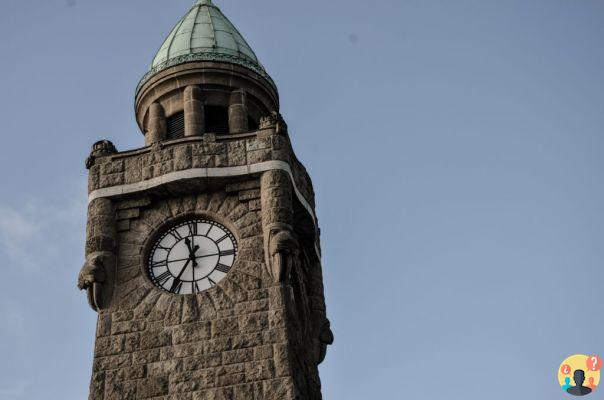 Hamburg car hire
Renting a car in Hamburg is a great idea. In addition to optimizing your time a lot, you will be able to enjoy it more without having to depend on public transport.
We really like Rent Cars to find the cars we use on our travels. It is the only one in Spain that compares the best rental companies in the world, but lets you pay in reais, without IOF. In addition, it is also the only one that lets you pay in 12 interest-free installments. It is worth it!
Haven't rented a car for your trip yet?
Guarantee the best price, without IOF, and pay in up to 12 interest-free installments at RentCars.
Flights to Germany
Looking for a good deal and flight prices? When buying tickets to Germany, it is worth taking a look at the website Promo Tickets.
It is quite common to find cheaper and better flight options than on other sites. We always use and is it worth it?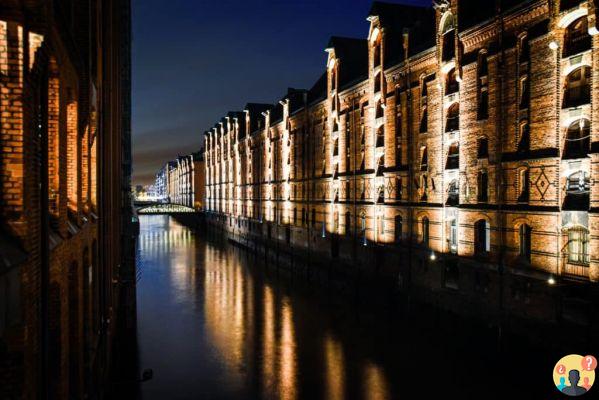 Read all our tips and posts from Germany
Hotels in Berlin – The 10 most suitable for your stay
Holocaust Memorial – What to know before you go
Checkpoint Charlie – Cold War Landmark in the Middle of Berlin
East Side Gallery – The gallery that colors the Berlin Wall
Berlin Weather
Berlin – Complete Guide to the German Capital
Berlin Itinerary from 1 to 4 days
Where to stay in Berlin – The best neighborhoods and hotels
Munich – Complete Guide to the Bavarian Capital
Germany – Complete Country Guide