A complete guide to planning your trip to Hawaii. Write down the tips and enjoy a lot!
Hello! Planning your next trip to Hawaii's volcanic archipelago? So better get ready to catch a glimpse of heavenly landscapes, cliffs, rainforests, colorful sand beaches, waterfalls, parks, fireworks and beautiful sunsets.
See below for all the tips to plan the perfect trip:
In this post you will read:
What to do in Hawaii
Where to stay in Hawaii – Our hotel recommendations
internet chip in hawaii
Hawaii travel insurance
Hawaii car rental
Flights to Hawaii
Read all our tips and posts from the United States of America
What to do in Hawaii
One of the favorite destinations for surf lovers and newlyweds looking for the perfect scenery is Hawaii, full of attractions for all ages and tastes. In addition to surfing, it is possible to practice various sports such as kayaking, trekking, skydiving, diving, among others.
Some of the main beaches on the 6 inhabited islands are: Waikiki, Hanauma, Lanikai, Kailua Beach Park, Waimea Bay, Makena, Ka'anapali, Mauna Kea, among many others.
In addition, there are beautiful tropical parks such as Waimea Canyon State Park on Kauai or Haleakalā National Park on Maui or even the extinct Diamond Head volcano on O'ahu.
And for those who want beautiful beaches, parks, history and culture without giving up the convenience of the big city with shopping malls, stores and restaurant chains, we recommend planning your trip to Honolulu, the capital of Hawaii.
Read all our tips:
best attractions in hawaii
Honolulu – Complete Guide to the Hawaiian Capital
Book all Hawaii tickets and tours in advance and skip the lines with GetYourGuide
Where to stay in Hawaii – Our hotel recommendations
The islands of Hawaii reserve several resorts, hotels and inns to welcome groups of friends, families and couples who are looking for rest and contact with nature, without giving up comfort.
Read all our tips:
Best Hotels and Resorts in Hawaii
Find the best accommodations in Hawaii on Booking.com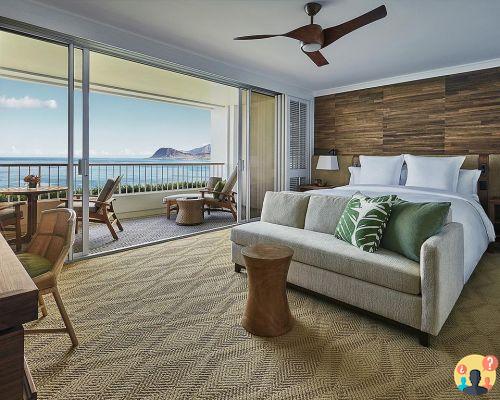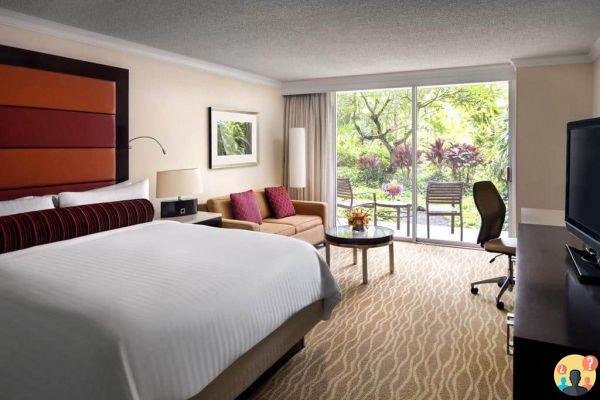 internet chip in hawaii
It's getting easier and cheaper to have unlimited internet throughout your trip to Hawaii. Nowadays you can buy an international cell phone chip online while you're still here in España. We always use and love it!
You receive the sim card at your address and then just insert it into your cell phone to reach your destination with unlimited 4G internet working.
Also read more chip tips:
Cell Phone Chip in the USA – How Does It Work?
International Cell Phone Chip – Which is the Best and How Much Does It Cost?
America Chip Discount Coupon – 10% OFF on Travel Chip
Want to have unlimited internet throughout your trip?
Compare prices and buy your international travel chip in advance at America Chip.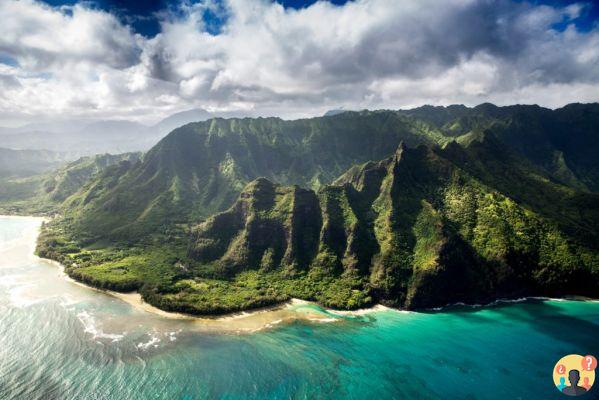 Hawaii travel insurance
Buying travel insurance for Hawaii it is essential. To have fun and enjoy the best of the country's attractions without worrying, the best thing to do is to buy travel insurance with good medical and hospital coverage. So you can relax to enjoy the destination.
Read all about travel insurance:
Maritime Travel Insurance – Complete National and International Guide
What is the Cheapest Travel Insurance – Tips on How to Save
How to Get Travel Insurance – 5 Easy Steps [DISCOUNT]
Which Travel Insurance to Choose – 3 Infallible Tips to Help
International Travel Insurance – Step-by-step How to Hire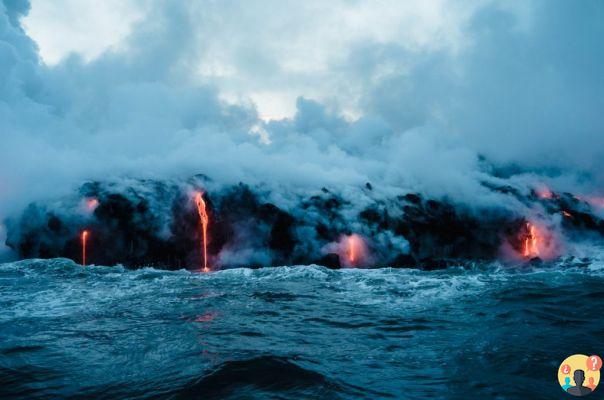 Hawaii car rental
Renting a car in Hawaii is a great idea. In addition to optimizing your time a lot, you will be able to enjoy it more without having to depend on public transport.
We really like Rent Cars to find the cars we use on our travels. It is the only one in Spain that compares the best rental companies in the world, but lets you pay in reais, without IOF. In addition, it is also the only one that lets you pay in 12 interest-free installments. It is worth it!
We made a super complete post with tips for car rental in usa. We explain how toll collection works in the country, roads, necessary documentation and much more. It is worth checking!
Haven't rented a car for your trip yet?
Guarantee the best price, without IOF, and pay in up to 12 interest-free installments at RentCars.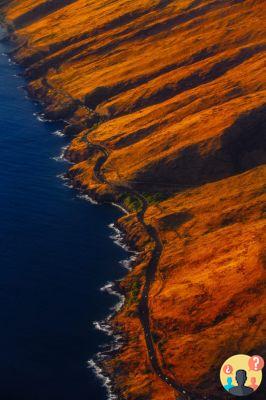 Flights to Hawaii
Looking for a good deal and flight prices? When buying tickets to Hawaii, it is worth taking a look at the website Promo Tickets.
It is quite common to find cheaper and better flight options than on other sites. We always use and is it worth it?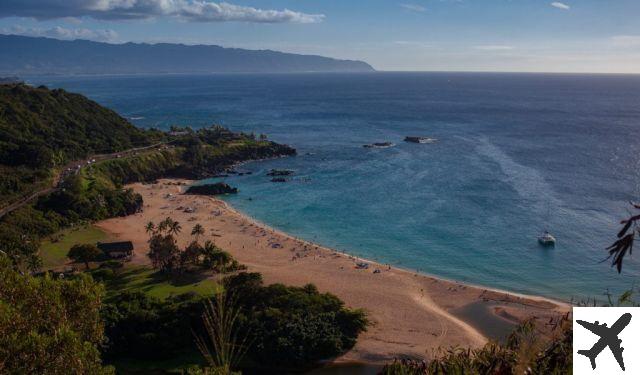 Read all our tips and posts from the United States of America
Orlando Hotels – 12 amazing options near the parks
Cheap Orlando Hotels – 15 tips to save
SeaWorld Orlando – Complete Park Guide
Aquatica Orlando – Attractions and park tips for the whole family
Orlando travel insurance – How to find a good and cheap one
Orlando car rental – Find out how it works
Orlando – Complete City Guide
Shopping in Orlando – Outlets that are worth it
Orlando Weather
Orlando restaurants – 16 best restaurants to try on your trip