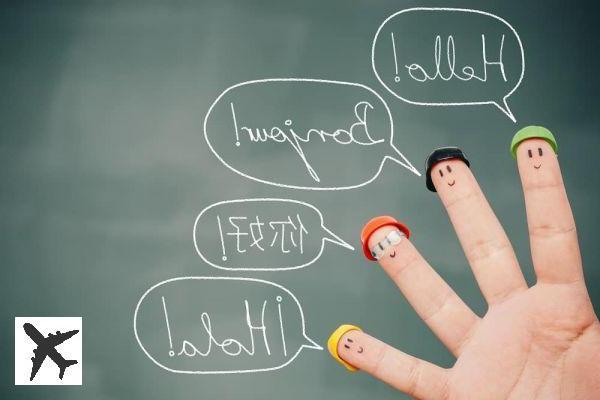 The word "friend" is part of everyday language. It's a word that is widely used in discussions and knowing it before going abroad is a plus!
Afrikaans: "Friend
Albanians: "Mik"
German: "Freund"
Arabic (Egyptian): "Kubari"
Armenian: "Ynker."
Aymara: "Masi"
Azeri: "Dost"
Bambara: "Tèrikè"
Basque: "Adiskide"
Bengali: "Bondhu"
Belarusian: "Adzin"
Breton: "Cute."
Bulgarian: " Priyatèl "
Karelian: "Ristivelli"
Catalan: "Amic"
Chinese: "Pengyou "
Korean: "Jingu"
Haitian Creole: " Zanmi "
Creole Martiniquais: "Boug"
Reunionese Creole: "Dalon"
Croatian: "Prijatelj"
Danish: "Venom"
Spanish: "Amigo"
Esperanto: "Amiko"
Estonian: "Sõber"
Finnish: "Ystävä"
Friulian: "Friend"
Gaelic from Scotland: "Caraid"
Gaelic from Ireland: "Cara"
Galician: "Amigo"
Welsh: "Cyfaill" or "Ffrind".
Georgian: "Megobari"
Greek: "Fílos"
Ancient Greek: "Philos"
Guarani: "Tayhuhàra"
Hebrew: " Chaver "
Hindi: "Mitr"
Hungarian: "Barát"
Icelanders: "Vinur"
Italian: "Amico"
Japanese: "Tomodachi"
Kannada: "Snehita" or "Geleya"...
Kurdish: "Dost"
Lao: "Mou" or "Mou peuan".
Latin: "Amicus"
Latvian: "Draugs"
Lingala: "Moninga"
Lithuanian: "Draugas"
Macedonian: "PriJatel"
Malaysian: "Kawan"
Maltese: " ħabib "
Manx: "Carrey"
Neapolitan: "Amico"
Dutch: "Vriend"
Nepalese: "Saathee"
Norwegian: "Venn"
Occitan (Languedocian) : " Amig "
Urdou: "Dost"
Persian: "Dust"
Polish: "Przyjaciel"
Portuguese: "Amigo"
Quechua: "Yanasu"
Romani: "Parnalo"
Romanian: "Prieten
Russian: "Prijátel"
Sanskrit: "Mitra"
Sicilian: "Amicu"
Slovak: " Priateľ "
Slovenian: "Prijatelj" (Prijatelj)
Soninké : " Menjanµe "
Swedish: "Vän"
Swahili: "Rafiki."
Tagalog (Filipino): "Kaibígan".
Tahitian: "Hoa"
Czech: " Přítel "
Telugu: " Snēhituḍu "
Thai: "Peuan"
Turkish: " ArkadaŞ "
Vepse: "Sebranik"
Vietnamese: " Bạn "
Voice: "Sõbra"
Wolof: "Xarit"
Yiddish: "Pryyand."
Zulu: "Umngane"