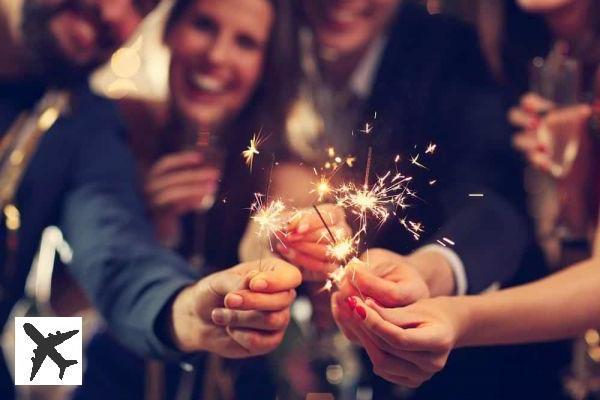 How do you say "Happy Birthday! "or "Happy Birthday" in any language? Make your loved ones from all over the world happy!
Afrikaans: "Gelukkige verjaarsdag" or "Gseënde verjaarsdag" (Happy Birthday)
Albanians: "Gëzuar ditëlindjen"
German: "Alles Gute zum Geburtstag" or "Herzlichen Glückwunsch zum Geburtstag" (formal)
Alsatian: "Gléklickagebùrtstag" or "Viel gleck zuem Geburtsdeuh".
Amharic: "Melkam lidet."
English : Happy Birthday
Arabic: "Aid milad said"
Armenian: "Tsnounde shnorhavor."
Arpitan: "Happy Birthday"
Azeri: " Ad günün mübarek "
Bambara: "I ni san kura" or "Sambé sambé"
Lower Saxon: "Efeliciteer mit ju verjaardag"
Basque: " Zorionak zuri "
Bengali: "Subho janmadin"
Berber: "Amulli ameggaz."
Belarusian: "Z dniom naradjennia"
Burmese: "Mwe nay mingalar pa."
Bislama: "Hapi long leaf lo u."
Bobo: "Happy Birthday"
Bosnian: "Sretan rođendan"
Breton: " Deiz ha bloaz laouen says "
Bulgarian: "Chestit rogden den skapi"
Catalan : " Feliç aniversari "
Cherokee: " Ulihelisdi udetiyisgv "
Chinese (Mandarin): "Sheng ri kuai the"
Chinese (Cantonese): " Sang yut fai lok "
Korean: "Saeng-eel-chook-hah-hahm-nee-dah"
Cornish: "Pedn bloodh lowen dhewgh."
Corsica : " Felice anniversariu "
Antillean Creole: "Bon nanivèsè" (Good nanivèsè)
Guadeloupean Creole: "Jwayé zanivèsè"
Guyanese Creole: "Jwayé" or "Happy Birthday".
Haitian Creole: "Jwayé zanivèsè" or "Good anivèsè".
Creole Martinique: "Bon anivèsè" or "Bonaniversèr".
Mauritian Creole: "Bonn anivairsaïr" or "Zwayé zaniverser".
Creole Reunionese: "Happy Birthday"
Croatian: "Sretan rodjendan"
Danish: "Tillykke med fødselsdagen"
Douala: " Buña bwa yabè ba bwam "
Spanish: " Feliz cumpleaños "
Esperanto: "Felicxan naskigxtagon"
Estonian: "Palju õnne sünnipäevaks"
Faroese: "Tillukku við føðingardegnum" (Tillukku við føðingardegnum)
Finnish: Hyvää syntymäpäivää "
Fleming: " Gelukkige verjaardag "
English: "Happy Birthday"
Francique Lorrain : " Zùm Gebùrtsdah vill Glìck " or " Vill Glìck zùm Gebùrtsdah "
Friesian: "Lokwinske mei dyn jirdei"
Friulian: "Good complean"
Gaelic from Scotland: "Co-latha breith sona dhuibh"
Gaelic from Ireland: "Lá Breithe sona duit"
Galician: "Feliz cumpreanos"
Welsh: "Penblwydd hapus."
Georgian: " Gilocav dabadebis dghes "
Greek: "Na ta ekatostisis" or "Chronia polla" or "Xronia polla".
Greenlandic: "Inuinni pilluarit."
Guarani: " Rogüerohory nde arambotýre "
Gujarati: "Janam diwasani badhai"
Hawaiian: "Hau'oli la hanau."
Hebrew: " Yom huledet sameakh "
Hindi: " Janamdin ki hardhik shubhkaamnaayein "
Hungarian: " Boldog születésnapot kívánok "
Indonesian: " Selamat ulang tahun "
Icelanders: "Til hamingju með afmælið."
Italian: "Buon compleanno" or "Auguri" (more common)
Japanese: "O tanjôbi omedetô" or "Gozaimasu".
Kabyle: " Amulli ameggaz "
Kannada: " Huttu habbada haardika shubhashayagalu "
Kazakh: "Twğan küniñiz quttı bolsın" or "Tughan kuningiz kutti bolsin".
Khmer: " Rik reay tngai kom nert "
Kinyarwanda: " Isabukuru nziza "
Kyrgyz: "Tuulghan kunung menen"
Kirundi: "Sabukuri nziza" or "Umunsi mukuru mwiza".
Kurdish: " Rojdana te pîroz be "
Lao: "Souksaan van kheud"
Latin: "Felix dies natalis" or "Felix sit natalis dies."
Latvian: " Apsveicu dzimšanas dienā "
Liguria: "Bón conpleànno" (Good friends)
Lingala: "Mbotama elamu."
Lithuanian: " Su gimtadieniu "
Luxembourger: "E schéine Gebuertsdag" (E scheine Gebuertsdag)
Macedonian: " Sreken rodenden "
Malaysian: "Selamat hari jadi" or "Selamat hari lahir".
Malayalam: "Piranaal mangalangal"
Malagasy: "Arahabaina tratry ny tsingerinandro naterahanao" or "Manaova tsingerinandro naterahana finaritra".
Maltese: " Xewqat sbieħ għal għeluq sninek "
Maori: "Ra whanau koa"
Marathi: "Vadh diwsachya hardika shubhechha"
Mongolian: "Tursun udriin bayar hurgeye."
Moré: "Ne y taabo"
Dutch: "Gefeliciteerd met je verjaardag" or "Gelukkige verjaardag".
Ngouma: "Kundah bial dohli"
Norwegian: "Gratulerer med dagen" or "Gratulerer med fødselsdagen".
Occitan: "Bon aniversari"
Urdou: "Saalgirah mubarik"
Uzbekistan: "Tug'ilgan kuningiz muborak bo'lsin."
Pashto: " Kaleza mo mubarak sha "
Papiamento: "Felis kumpleanjo"
Persian : " Tavallodet mobârak "
Piedmontese: "Good compleann"
Polish: "Wszystkiego najlepszego z okazji urodzin"
Portuguese: "Feliz aniversário" or "Parabens".
Provençal : " Urous anniversàri "
Punjabi: "Janum din diyan boht boht wadayian."
Quebecers: "Happy Birthday"
Romani: "Baxtalo rodźendano"
Romanian: "The mulţi ani
Russian: "S dniom rojdeniya."
Samoan: "Ia manuia le aso fanau."
Sardinia: "Bonos annos (logudorois)" or "Bonus annus (campidanois)".
Serbian: " Srećan rođendan "
Shimaore: "Mwaha mwema wa baraka."
Shona: "Bavudei rakanaka."
Sindhi: "Junam dhin joon wadhayoon"
Sinhala: "Suba upandinayak."
Slovakia: "Všetko najlepšie k narodeninám" (Všetko najlepšie k narodeninám)
Slovenian: "Vse najboljše" ("Vse najboljše")
Sobota: " Dobro letobra "
Somali: "Dhalasho wacan"
Soninké: "An do siina kurumba"
Swedish: "Grattis på födelsedagen"
Swiss German: "Viel Glück zum Geburtstag" (formal) or "Viel Glück zum Geburi" (familiar)
Swahili: "Kumbukumbu njema" or "Pongezi kwa siku ya kuzaliwa."
Tagalog : " Maligayang kaarawan "
Tahitian: "Ia ora te mahana fanaura'a."
Tamil: "Piranda naal vaazhthukkal."
Tatar: "Tugan konen belen."
Czech: "Všechno nejlepší" or "Všechno nejlepší k narozeninám".
Telugu: " Puttina roju shubhakankshalu "
Thai: " Souksaan wankeud "
Tibetan: "Kyekar nyin tashi delek"
Tshiluba: " Diledibua dilenga "
Turkish: "Doğum günün kutlu olsun" or "Nice yillara" or "Iyiki dogdun".
Udmurt: " Vordiśkem nunalenyd "
Ukrainian: " Z dnem narodjennya "
Uyghur: "Tughulghan kuningizge mubarek bolsun"
Vietnamese: " Chúc mừng sinh nhật "
Wallisian: " Ke manuia tou aho tupu "
Walloon: "Djoyeus aniversaire" or "Bon aniversaire" (Happy Birthday)
Yiddish: "A freilekhn gebortstog."
Yoruba: "Ajodun ayo fun e"
Zulu: " Ilanga elimndandi kuwe "