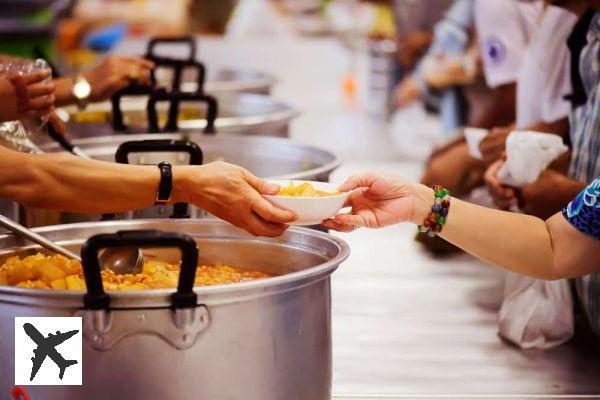 How to say the word "Hunger" in all languages. Useful if you want to mean that you need to eat abroad!
Afrikaans: "Honger"
Albanians: "Uri"
German: "Hunger"
English: " Hunger " or " Hungry "
Arabic: "Jâ"an"
Armenian: "K'aghts' "
Azeri: " Aclıq "
Basque: "Gosea"
Belarusian: "Holad"
Bengali: " Kṣudhā "
Bulgarian: "Glad
Catalan : " Fam "
Chinese: "Jī'è"
Korean: "Gulmjulim"
Guadeloupean Creole: "Fen"
Guyanese Creole: "Fen"
Haitian Creole: " Grangou "
Creole Martiniquais: "The End"
Croatian: "Glad"
Danish: "Sult"
Spanish: "Hambre"
Esperanto: "Malsato"
Estonian: "Nälg"
Finnish: "Nälkä"
Gaelic from Scotland: "Newyn"
Gaelic from Ireland: "Ocras"
Galician: "Fame"
Welsh: "Newyn"
Georgian: "Shimshili"*
Greek: "Peína"
Gujarati: " Bhūkha "
Hebrew: "Raa've".
Hindi: " Bhūkha "
Hungarian: "ehség"
Icelanders: "Hungur"
Indonesian: "Kelaparan"
Italian: "Fame"
Japanese: "Kiga"
Kannada: "Hasivu"
Lao: "Hunger"
Latin: "Fames"
Latvian: "Izsalkums"
Lithuanian: "Alkis"
Macedonian: "Glad"
Malaysian: "Kelaparan"
Maltese: " Ġuħ "
Dutch: "Honger"
Norwegian: "Sult"
Urdou:
Persian: "Gorosne"
Filipino: " Pagkagutom "
Polish: " Głód "
Portuguese: "Fome"
Romanian: "Foame"
Russian: "Golod"
Serbian: "Glad"
Slovak: "Hlad"
Slovenian: "Lakota"
Swahili: "Njaa."
Swedish: "Hunger"
Tamil: "Paci"
Czech: "Hlad"
Telugu: " Ākali "
Thai: " Khwām h̄iw "
Turkish: " Açlık "
Ukrainian: "Holod"
Vietnamese: " đói "