Are you planning to visit Corsica during your next holidays? Discover our guide to go to Corsica from Nice by ferry!
Nicknamed the Island of Beauty - and rightly so - Corsica is renowned for its mountainous landscapes adorned with steep paths, its creeks of transparent water, its fine sandy beaches, its marine reserves and its scrub with a multitude of floral species. Nearly half of the island is classified as a nature park. To visit Corsica is to discover one of the most beautiful regions of France.
Attached to France in 1768, and often drowned by clichés, this little piece of land had a hard time making its richness and singularity known. For several years now, this bewitching island has welcomed nearly two million tourists and has seen thousands of hikers who come to venture on the GR20 paths - which cross the island from North to South - and thousands of tourists who come to enjoy the paradisiacal beaches and the richness of the sea bed.
Corsica, a land of contrasts, is home to two major cities: Bastia to the north and Ajaccio to the west. They are the gateway to this island jewel for all travellers inclined to discover this little piece of paradise. Corsica is accessible by air but also by sea, notably thanks to a single ferry company which connects Bastia, Ajaccio, Porto-Vecchio and Ile Rousse from Nice.
Also read :
The 18 must-do things to do in Corsica
In which town to stay in Corsica?
View ferries between Nice and Corsica
Ferry companies connecting Corsica to Nice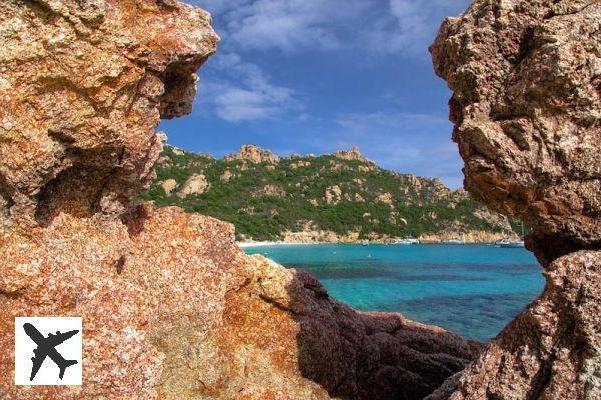 Since January 2019, there is now only one ferry company that allows you to reach Corsica from Nice: Corsica Ferries. From Nice you can choose between the Corsica Shuttle or the Mega Express, the fastest ferries to get to the island of Beauty. There are up to 5 ferry departures per day to Ajaccio, Bastia, L'île-Rousse, and Porto-Vecchio.
The shipping company provides daily rotations with relatively flexible schedules. Departures are from the port of Nice, located at the Port de Commerce, Terminal 1. It is recommended to arrive at least 30 minutes before the departure of the boat. By choosing to travel by ferry you will have the possibility to embark with your personal car and thus the freedom to travel the winding and steep roads of the Corsican mountains. It is one of the best ways to discover this charming and mysterious island.
You should also know that there are also maritime lines which leave from Toulon - in the Var department, 1h40 from Nice - and which allow you to disembark at the same Corsican ports as those proposed for the Nice-Corsica line with quite frequent rotations. Crossings from the city of Marseille also exist. Many possibilities are thus offered to you to leave to the discovery of this pearl of the Mediterranean.
View ferries between Nice and Corsica
Plan a ferry trip to Corsica with Direct Ferries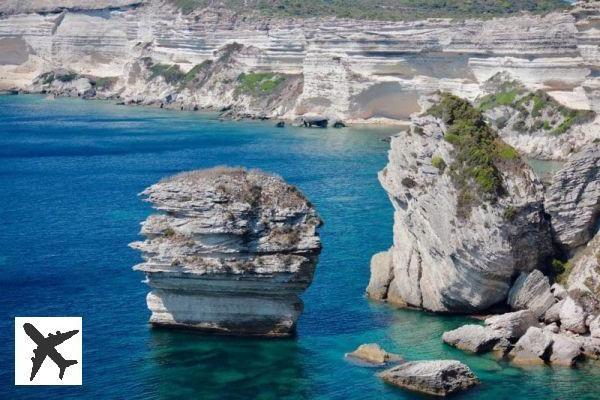 The best way to plan your crossing to Corsica from Nice is to use the Direct Ferries website. This is a ferry comparison tool that allows you to view and book your ticket efficiently from over 1000 ferry crossings across Europe and North Africa.
Once you are on the website, all you have to do is enter your port of departure, destination, travel dates, desired departure times, number of passengers and their ages, number of animals and your means of transport (bicycle, car, motorbike, camper van, van/van or no vehicle). Direct Ferries will compare ferry prices and times and advise you of the best available fares based on the information entered.
As a guide, a June 2019 booking for a Nice-Bastia daytime return trip from 20 to 27 July including a car and 2 passengers over 18 years old costs 282 euros. The crossing takes 5 hours.
How to book a ferry trip to Corsica from Nice?
Maritime transport works in the same way as air and rail transport: the more you buy your ticket in advance, the more likely you are to get tickets at decent rates. Prices tend to fluctuate according to the dates of booking and the dates of your stay. If you have the opportunity, don't hesitate to book your crossing several weeks in advance, as this will give you more choice in terms of schedules and fares.
Visit Direct Ferries and :
Select the link from Nice to Corsica among the four proposed sea routes : Bastia, Ajaccio, Porto-Vecchio and Ile-Rousse.
Enter your preferences in terms of departure dates and times, the number of passengers, the number of animals (if any) and the type, make and model of your vehicle.
Choose your type of ticket
Opt for the purchase of a standard ticket, which is non-refundable but modifiable, or the purchase of a higher type of ticket - called flex - which is modifiable and refundable. Concerning the latter, do not hesitate to read all the conditions subject to this ticket as fees may still apply when you want a refund.
Choose the desired options for your crossing
Whether it's an assigned seat, the type of cabin if you are travelling overnight, a meal or priority boarding. All these options are optional and will increase the price of the crossing.
Subscribe, if you wish, to a cancellation insurance.
Insurance prices vary according to the sea routes and the dates of the trip. Please note that the cost of changing tickets can be up to 35 euros.
Then compare the different prices offered by the search engine and make your choice.
All that's left to do is enjoy your holiday!
View ferries between Nice and Corsica