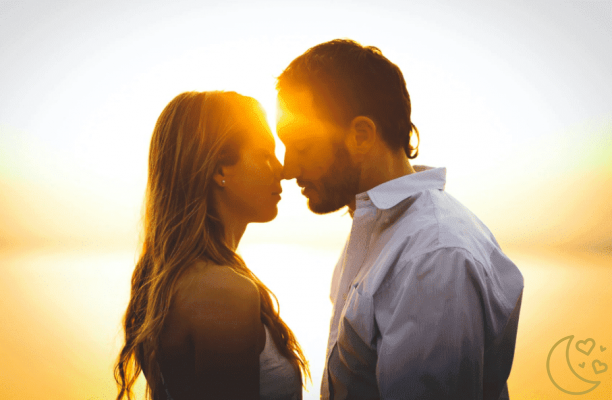 Cuba is romance in its purest form. A honeymoon in Cuba becomes a dream come true. And this country thanks to its paradisiacal beaches, the sun of the Caribbean Sea, the tropical forests and the spots of Havana will make you and your partner spend an unforgettable honeymoon in Cuba.
From MoonMiel we want to help you prepare a dream trip difficult to forget. In this article we are going to propose ideas for a honeymoon in Cuba and help you prepare your dream trip. Take note of what we offer!
All Inclusive Honeymoon Packages in Cuba
A honeymoon is a trip you will probably remember for a lifetime. All-inclusive packages are often the best option, not only economically but also for comfort. There are many hotels that offer this type of option and you can enjoy your honeymoon in Cuba to the fullest.
Iberostar Selection Almirante: all inclusive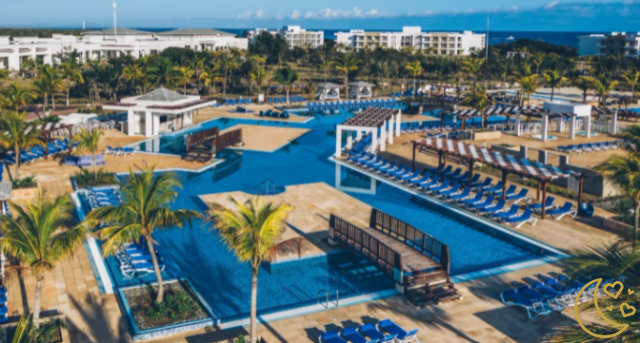 Iberostar Selection Almirante is located in Guardalavaca, on the beach. It is a very large and quiet hotel that offers all-inclusive. You don't need to leave the hotel to be in a real paradise. It has a pool and spa to make your honeymoon experience even more enjoyable.
The fact that it is located on the beach offers excursions and outings guided by the hotel staff. It is also close to many beaches such as Playa de Guardalavaca, Playa Esmeralda or Las Caletas Beach. All of them offer spectacular scenery. It is the most recommended when making the honeymoon trip.
From 229€/night
5 star hotel
Located on Guardalavaca beach, close to other beaches.
Roc Arenas Doradas Hotel - All Inclusive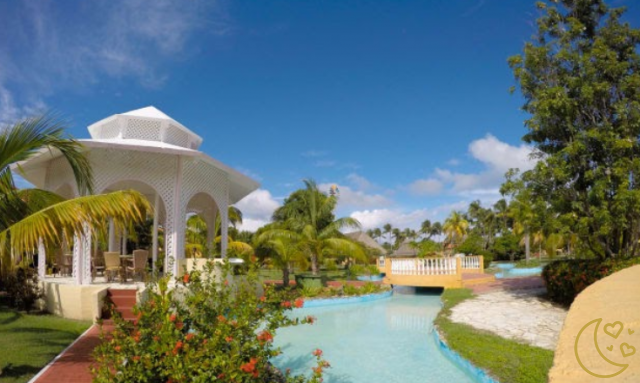 Roc Arenas Doradas Hotel - All Inclusive is located in Varadero, on the beach. It is one of the best equipped All Inclusive resorts in Varadero, Cuba. It is designed for couples who want to enjoy 100% of a romantic, relaxing and comfortable experience. Located on the beachfront of Los Tainos, the Roc Arenas Doradas Hotel stands out for its spectacular architecture: it is a hotel in Varadero open to the sea, with tropical gardens that reach the beach and rooms and suites with magnificent views.
Nearby tourist attractions include the Marlin Chapellín Nautical Base, Varahicacos Ecological Reserve and Ambrosio Park. The hotel itself already offers guided tours to these places that are in the same area.
From 102€/night
4 star hotel
Located on the beach of Varadero
5 romantic hotels for a honeymoon in Cuba
A honeymoon becomes an idyllic holiday in paradise. A wedding deserves to be celebrated in style and what better way than by going to the Caribbean.
To fully enjoy a honeymoon in Cuba, here are five hotels that will not leave you indifferent and will make you live a unique experience. Take note and start preparing your honeymoon.
Elegancia Suites Havana (Havana)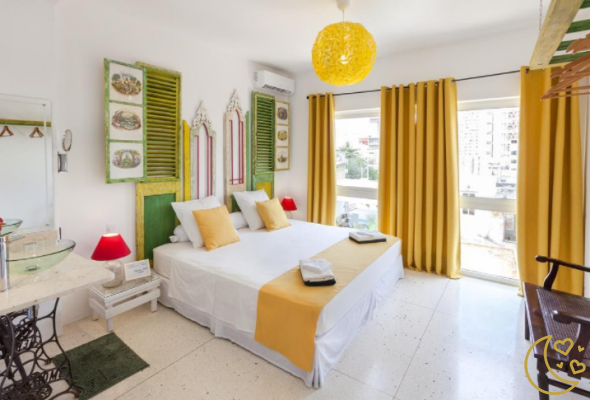 Elegancia Suites Havana are ideal suites for travelers visiting Havana. Havana is the capital of Cuba and has views and places worth photographing. It has numerous places to visit such as the Capitolio or the Central Park. It offers numerous services to enhance your stay such as swimming pool, garden, bar and free breakfast. It offers ideal rooms for couples with jacuzzi.
It is very close to El Malecón. A walk in couple during the sunset in El Malecón becomes an unforgettable experience. It is also very close to other tourist attractions such as John Lennon Park or Hamel's Alley.
Why is it a good hotel for your honeymoon?
because they are luxurious suites with jacuzzi.
because it is located in the capital of the country, Havana.
Because it is situated close to different tourist attractions.
Practical information:
Where is it located? Vedado, Havana, Cuba
Category: 4 stars
Paseo 206 Boutique Hotel (Havana)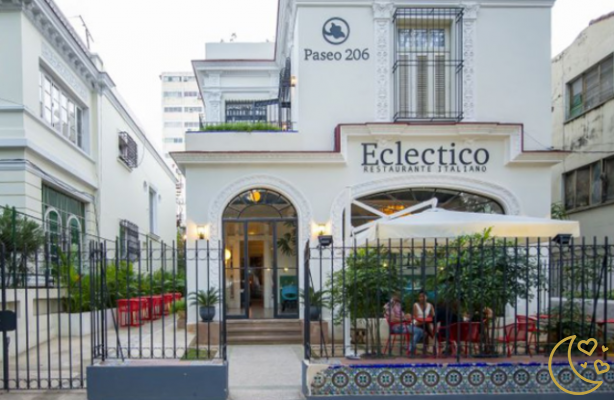 Paseo 206 Boutique Hotel is located in Havana , in the area of El Vedado, which is in the center and close to the sea. It is a hotel run by a very luxurious Italian-Cuban family. It is a very personalized hotel, they adapt 100% to the needs of the client. It is also a very quiet hotel, so it is ideal to go with your partner. The hotel has an Italian restaurant. The accommodation is part of The Small Luxury Hotels of the World group.
Near the hotel is located in El Malecón, ideal for strolling. Revolution Museum and Gran Teatro de la Habana are must-see places for culture lovers and are also close to the hotel.
Why is it a good hotel for your honeymoon?
It is a luxury hotel.
It has a restaurant with exquisite food.
Close to places of tourist interest.
Practical information:
Where is it? 206 Avenida Paseo, Havana, Cuba.
Category: 5 stars
El Candil Boutique Hotel (Havana)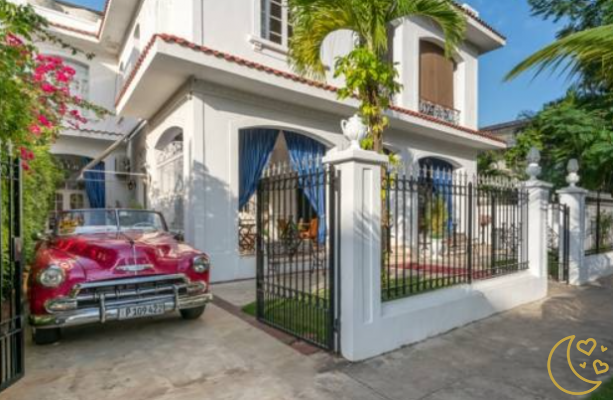 El Candil Boutique Hotel is located in the area of El Vedado, in the center of Havana very close to 206 Paseo. It is a hotel that is composed of luxurious and very spacious rooms. It is a quiet hotel where they offer relaxing experiences including a visit to the hotel spa.
The hotel offers room service and concierge, to make your stay even more pleasant. The establishment also offers a swimming pool and breakfast. Guests arriving by car have access to free parking and the hotel is dog friendly! If you don't want your pet to be left alone during your honeymoon trip, you can take it with you.
Like the hotels presented above, this hotel is located very close to the most touristic points of the city of Havana. Such as El Malecón, José Martí Memorial or the Museum of Decorative Arts.
Why is it a good hotel for your honeymoon?
Luxury Hotel
Spa and pool service
Breakfast included
Practical information:
Where is it? 457 2nd St. between 19 and 21, Havana, Cuba
Category: 5 stars
Havana Dram (Havana)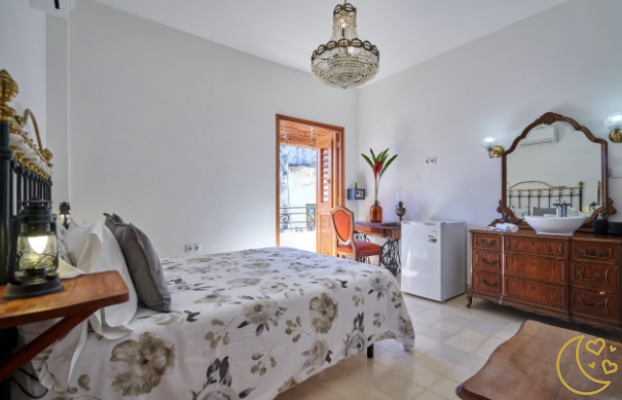 Offering a shared lounge, terrace and garden views, Havana Dream is located in Havana, 1.8 km from Playa del Chivo Beach. The rooms are large and spacious and the common areas of the hotel are nicely decorated with colour and light.
Popular points of interest near the accommodation include La Bodeguita del Medio, Plaza Vieja and Castillo de San Salvador de la Punta.
Why is this a good hotel for your honeymoon?
It has an airport transfer
Close to tourist attractions
Luxury hotel
Practical information:
Where is it? 408 Obrapía, Havana, Cuba
Category: 5 stars
Romantic Activities for a Honeymoon in Cuba
In addition to looking for romantic accommodations to fully enjoy your honeymoon in Cuba, we are also going to make a series of recommendations of the activities that you must do in Cuba. Cuba is one of the countries that often do not need to leave their beautiful hotels and resorts to enjoy the stay. But if we have the option to do activities and get to know the culture a little better, all the better!
Excursion to Cayo Blanco by catamaran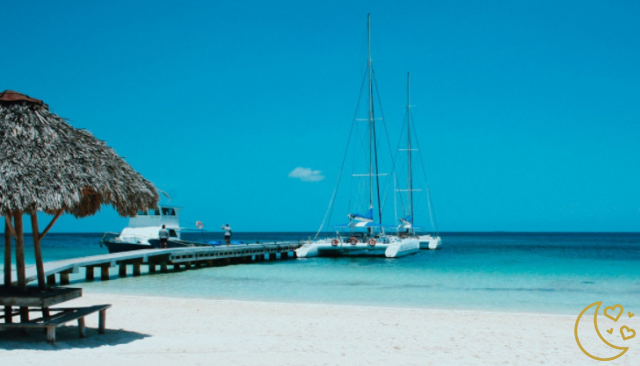 Enjoy with your partner sailing through the Caribbean, discover the dream beach where you can explore the coral reef. If you are beach and sun lovers, this is a perfect plan to do together.
The destination is Cayo Blanco, a deserted island with a beautiful white sandy beach. You will have an hour and a half of free time to relax in the sun and swim in the crystal clear waters, or to snorkel in the coral reef and be amazed by the enormous variety of marine life in Cuba.
Hiking through El Yunque of Baracoa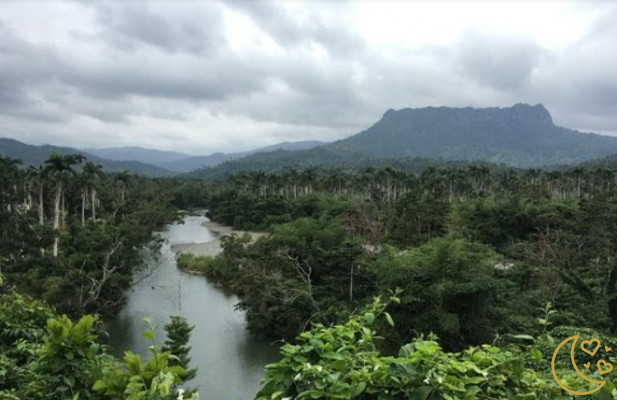 With this excursion you will discover the beautiful landscapes hidden in the Natural Reserve of El Yunque with a hiking route through its surroundings. If you are nature and forest lovers, this excursion fits you perfectly.
After a 10 kilometers journey from the Plaza de Baracoa, you will arrive at El Yunque where you will start the hiking route through its lush vegetation full of tropical flora and fauna. You will enjoy the breathtaking views from the top of the mountain and it will be the best way to get to know the tropical forests that Cuba hides.
Paragliding flight over Santiago de Cuba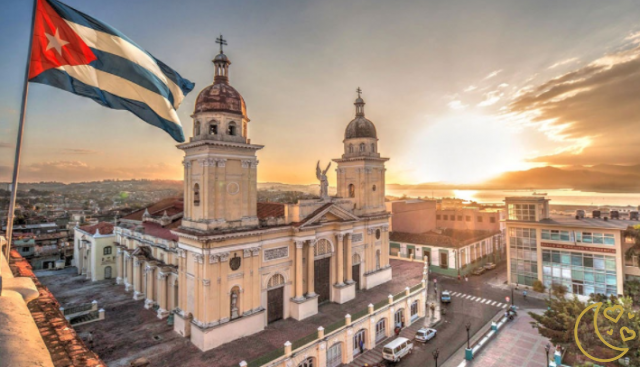 Take a paragliding flight and see the mountain pass of the Boniato mountain range and Santiago de Cuba from a bird's eye view. An experience that you will not forget and that you will be able to tell everyone about.
Under the command of an instructor you will fly over the landscapes of the Boniato mountain range in a tandem flight and you will admire the imposing panoramic view of Santiago de Cuba. For approximately 30 minutes you will live the experience of gliding like birds in the Cuban skies.
Sunset hiking in the Silencio Valley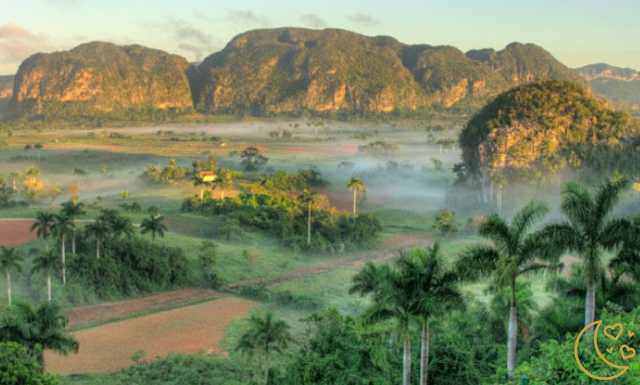 Hiking at sunset in the Valley of Silence will become one of the best experiences. The Valley of Silence belongs to the National Park of Viñales. The Valley of Silence is full of tobacco and coffee plantations, two of the country's star products. The walking route from Viñales through the trails of one of the most beautiful regions in the northwest of Cuba.
Route for an unforgettable Honeymoon in Cuba
In addition to recommending the most romantic accommodations and activities to complement your honeymoon trip, we also present some routes to discover the secrets hidden in the country. These routes are sure to please you both and you will love them.
Discover Havana in its entirety
Walk through the streets of Havana and discover how two of the typical products of the island of Cuba are made: tobacco and rum. This route goes through the most famous neighborhoods of Havana and helps you to know all the history of the city. It is a very interesting tour and recommended to all tourists visiting the country.
Sugar Tour
If you have a sweet tooth this tour would be a perfect fit for you. This tour consists of a guided visit to the main plantations and factories of the Cuban ingredient par excellence. If one thing is certain, it is that Cuba is very famous for its sugar canes. They are specialists in the sugar industry and now it has become a very sweet tourist attraction. The country has a museum dedicated to sugar which is included in the tour, so don't miss the sweetest route through Varadero!
Visit to Holguín
A fascinating journey through the history of Cuba while you get to know one of its flagship cities with the Holguin guided tour. It is a visit that helps you to know the history of the country as well as the most secret places. It has a duration of three hours and there are several points that the visit contains:
Marqueta Square
Cathedral of San Isidoro
Calixto García Íñiguez Square and Park
The Periqueria
Axe of Holguín
San José Park
Viewpoint Loma de la Cruz
It will be a tour that you will love and you will be able to take some spectacular photos as a couple.
Night tour around Cienfuegos with dinner
Cienfuegos at nightfall is incredible. This route besides touring Cienfuegos and know a little more of the city, you can also enjoy a dinner. The tour starts in one of the most famous streets of the city: El Prado. You will get to know the history and architecture of the city centre, which treasures a great heritage. The walking tour will end at José Martí Square. At this point you will board a tuk tuk to visit other areas of the city. On this route you will be able to see the Arc de Triomphe, the Malecon and Punta Gorda.
In Punta Gorda you will find the restaurant Villa Lagarto, where you can enjoy a traditional Cuban dinner, a great plan!
Tour through the mangroves of Varadero
Explore anexceptional areaof the coast of Varadero with this tour through its mangroves. You will get to know the characteristic flora and fauna of the Hicacos Peninsula. Observing the three most abundant types of mangroves in the area: pataban, yana and red. We will see the large roots that protrude above the water, resistant to high levels of salinity.
Valle del Silencio on horseback
And the best...for the end! The most romantic tour of the ones we have presented. The Valley of Silence is one of the most beautiful places in Viñales and exploring it on horseback is an unforgettable experience. You will have unforgettable views and panoramic views. You will be able to ride along the trails of the Viñales National Park. This Cuban corner combines impressive rock formations with karstic mountains. During the tour you will also have the opportunity to visit the tobacco factory. You will see how one of the most famous products of the country is made.
With this compilation of information we hope to have helped you in the preparation of your honeymoon in Cuba. We hope you enjoy it to the maximum and if you have any doubt, do not hesitate to contact us.