Want to take advantage of your stopover in Johannesburg to get to know some of the best of South Africa? How about going on safari while you wait for the next flight?
The most common tours among those arriving at the OR Tambo International airport to spend the day are a visit to one of Nelson Mandela's homes, the Apartheid Museum or Lion Park.
The three tours are 1 hour away from the airport. You just need to book a taxi to take you and, I confess, none of the tours has anything to highlight.
O Lion Park, for example, is a park where you can meet lions inside their cages. I, however, never recommend this type of tourism, mainly because of the mistreatment of animals.
Forgot to take out your travel insurance?
use the coupon FORTRAVELOVERS to guarantee 5% discount after comparing the coverages and prices of the best insurance companies on the market in Promo insurance.
But then, what to do?
Your day can become an unforgettable day amid the incredible nature of the country. This is because it is possible to make a Safari even if you spend less than 24 hours on the South Africa.
To escape the hustle and bustle of the big city and meet big animals, Pilansberg National Park protects the abundant biodiversity of the country's fauna and flora, 2 hours by car from the metropolis.
And, in order to make all this possible, Go Safari offers private tours that fit your schedule, with excellent quality cars – in our case, it was a Hilux 4×4, For example.
A driver picks you up at the airport and takes you to enjoy a day of encounters with elephants, giraffes, zebras, rhinos, and other free animals in the wild.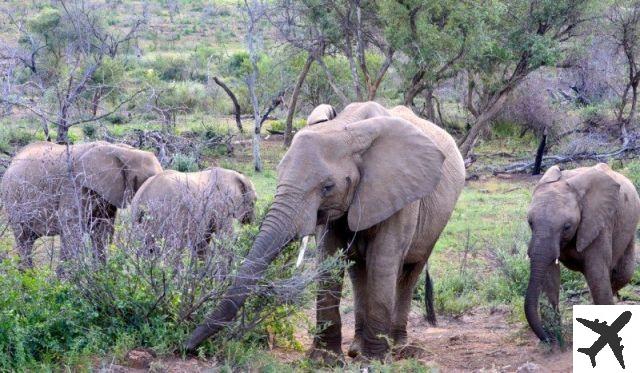 The Safari Tour in Pilansberg National Park
We arrived at OR Tambo International airport at 7:30 am on a São Paulo, with final destination Perth in Australia. Our layover would last 13 hours and we would only leave the South Africa at 21 pm on the same day.
If your stopover in Johannesburg last more than ten hours during the day, you can do the Safari calmly and without stress.
If your case is different and you are just looking for a good company to do a Safari in Johannesburg, here is also the place to pick up good tips.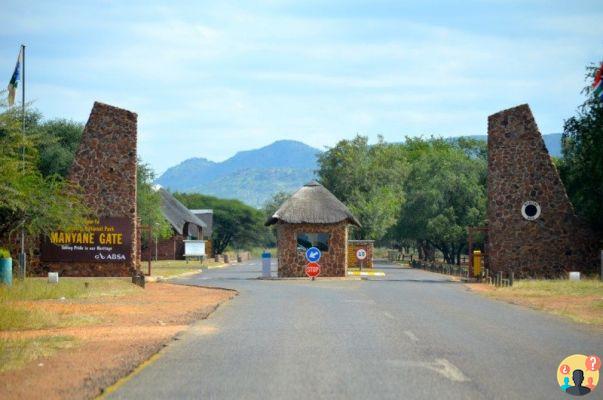 The tour with Go Safari lasts around eight hours. It takes two hours to travel one way and another two hours to return. the road to the Pilansberg is scenic: billion-year-old mountains surround the Savana, where the first traces of humanity were found.
Everything in a few hours trip to the park is explained – in English – by the friendly guide of the Go Safari.
we arrived at Pilansberg National Park around noon, we enjoyed the Safari until 16:30 pm (enough time to see several animals and still have lunch) and then we made the journey back to arrive at the airport at 19 pm and board an hour later.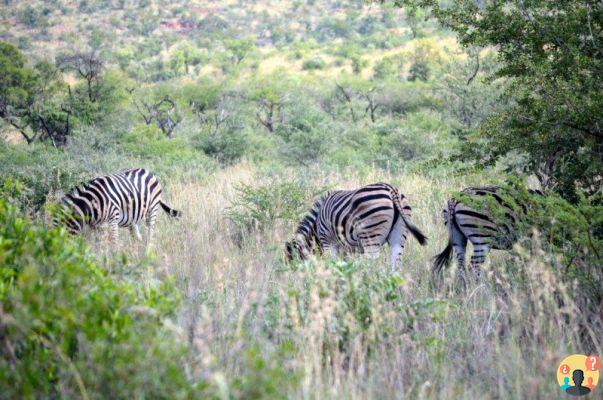 When crossing the Park's gates, it is necessary to be patient to find the animals. Little by little, they appear and surprise tourists all the time. The coolest thing is having the opportunity to observe them in their natural environment, free in the middle of the Savana, with unpredictable behavior and appearance.
As the park is a animal sanctuary, it is very common to see elephants, giraffes, zebras, rhinos, monkeys, among others in a few hours. The felines, however, are the rarest to be found.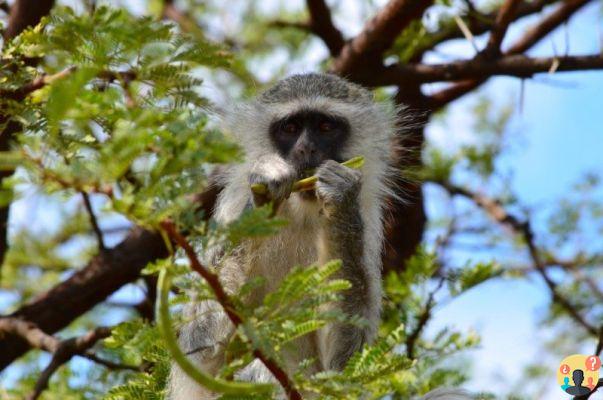 Lunch at Pilansberg National Park
After a few hours of watching the animals, hunger starts to kick in. Inside National Park, there are two lunch options. The most luxurious is in lodges in the region and the simplest, but fun, is eating next to a lake where the animals usually rest, drink water and even bathe. We prefer to enjoy the second option.
The food is simple there, there are snacks, soft drinks and beers. The spectacle is different: enjoy the animals that rest there or appreciate the cleverness of the monkeys that always try to reach what is left on the tables.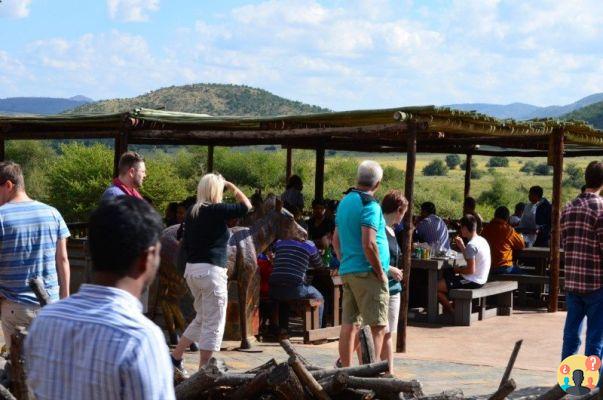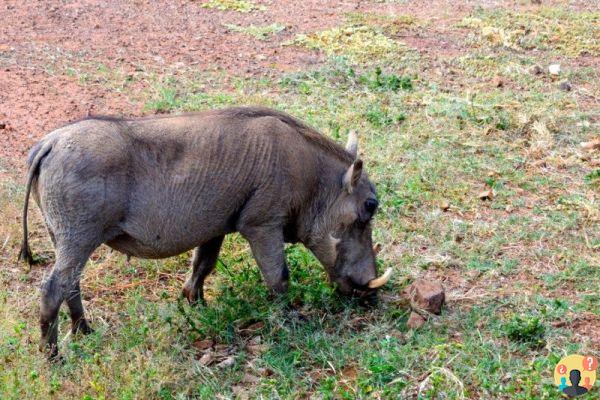 After lunch, it's time to start heading back. One more ride in the park to try to spot new animals and then the road back to the airport.
Having such an experience while you are in a stopover in Johannesburg, is a privilege that needs to be put to good use.
There is a risk of missing your flight stopover in Johannesburg?
Pierre, our South African guide and driver from Go Safari, it was excellent. Attentive, he took care of our schedules and all the details of the trip very carefully so that there was no stress regarding the next flight of the stopover in Johannesburg.
A good tip, besides going with the Go Safari: Check in online for the second flight. Bags go straight from your home city to your destination, so you don't have to worry about them. just get to OR Tambo International airport and board, no problem.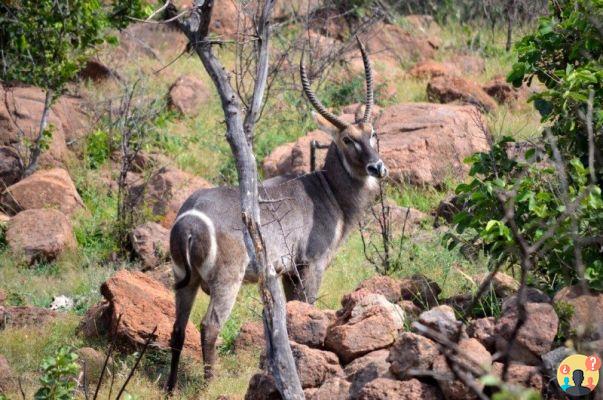 Time zone and Jetlag from stopover in Johannesburg
Long trips are marked by a lot of fatigue due to the change in time. O Safari it's even good for adjusting to the time zone and improving Jetlag. Such as South Africa is halfway between stops in Asia and Oceania, the time zone is also starting to change a lot.
O Safari it was great for our time zone, for example, because we arrived on the flight to Australia already tired and slept the entire flight. We arrived in Oceania in the morning with the time zone (almost) adjusted.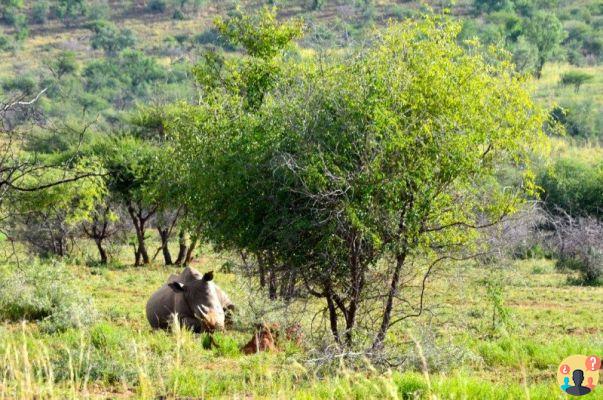 Exchange on stopover in Johannesburg, South Africa
A Go Safari picks you up at the airport where you made the stopover in Johannesburg and already gives the tip: change the money you are going to use that day right there. Unlike most cities, the OR Tambo International airport is the place with the best rates for converting money.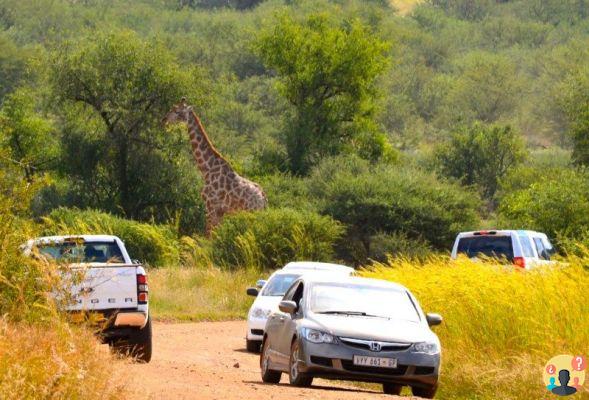 Additional information
A Go Safari still does non-private tours, which have even more affordable prices. One-day packages Safari range from R$400 to R$600 per person, with everything included – minus lunch. Driver/guide, car, entrance to the National Park and the guarantee of an unforgettable day.
The company is super reliable and you can arrange payment methods with them via email when you book your Safari.
If you have one stopover in Johannesburg, take the opportunity to live this experience.
Phone: +27 11 792 6624
Cell phone: +27 82 800 9964
Email: [email protected]
Website: www.safarinsouthafrica.com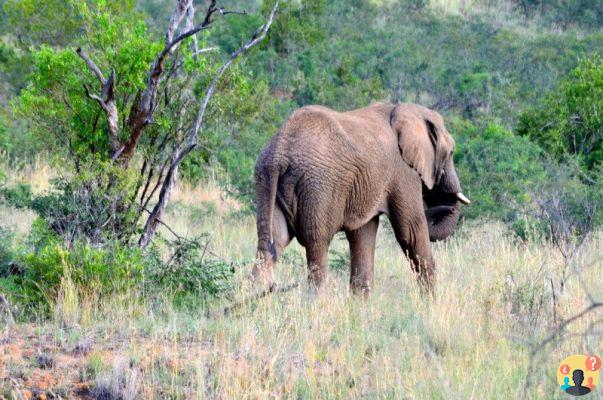 Did you like it? Comment here!
Virginia fez o Safari at the invitation of Go Safari.
What you NEED to know BEFORE going to Africa southern
Are you full of things to think about and still have to plan your entire trip? Or you've seen it all, but you're feeling that familiar "maybe I've forgotten something?" So calm down, we'll help you with some items you can't forget before boarding. Come on?
Have you already purchased your air ticket?
Where to buy: PROMO TICKETS
Looking for a good deal and flight prices? When buying tickets to Africa, it is worth taking a look at the Passages Promo website. It is quite common to find cheaper and better flight options than on other sites. We always use and is it worth it?
Have you already booked your accommodation?
Where to buy: BOOKING.COM
If you haven't booked your stay, the tip is to compare hotels, hostels and inns through Booking.com. This is the largest hotel booking platform in the world, ensuring a safe experience and great accommodation deals.
#StayHip: Keep an eye out for 'Smart Deals', which only last for one day. Some amazing hotels offer great discounts using this badge on the platform. If you find a good deal, is it worth closing?
Travel Insurance South Africa is ESSENTIAL
Taking out travel insurance for South Africa is an excellent way to ensure a smooth trip and avoid worries. Having the assistance of insurance gives you the peace you need to enjoy your destination and know that you have support if you need it. Also enjoy our Insurance Promo discount coupon. - SEE PRICES
How to have unlimited internet while traveling
Where to buy: AMERICA CHIP
Did you know that it's getting easier – and cheaper – to have unlimited internet throughout your trip?
Just ask for an international cell phone chip at America Chip. We always use and love it! They send a SIM card to your address in España, you insert it in your cell phone when you arrive at your destination and you have unlimited internet throughout the trip.
#StayHip: Save on car GPS rental and use GoogleMaps and Waze with your unlimited internet?
Rent cars at the best prices
Where to Rent: RENTCARS
We really like RentCars to find the cars we use on our travels. It is the only one in Spain that compares the best rental companies in the world, but lets you pay in reais, without IOF. In addition, it is also the only one that lets you pay in 12 interest-free installments. It is worth it!
#Here's a tip: Try to find cars with full car and third party insurance coverage. Thus, you avoid inopportune surprises when picking up the car.
Also, be very smart when closing with other car rental comparisons. That's because prices are usually charged in dollars and close with your card. If the dollar goes up, the price of your car rental goes up too.
Read More
Things to do in South Africa – Garden Route
Safari in the Serengeti, Tanzania – All you need to know
What to Do in Serengeti, Tanzania – Hot Air Balloon Safari
Where to Stay at Serenti – Four Seasons Safari Lodge
Things to Do in Africa – Visit Victoria Falls
Tourism in Namibia – What You Need to Know
Piscina do Diabo – The Most Insane Natural Pool in the World
Safari in South Africa – Kruger National Park
What to do in Cairo, Egypt – 5-Day Itinerary
10 Tips for Sightseeing in Cairo
International Travel Insurance – Is it worth it?