I started the year exploring a little more Spain and, this time, I went towards the cultural diversity of the states and cities of the North region. On the way to my adventure in the Amazon, where I camped for a few days in the middle of the forest, I decided to stop at Manaus and get to know the capital of Amazonas – more specifically the Local Hostel Manaus.
Main financial, corporate and economic center of the North region, Manaus has great tourist potential, mainly for ecotourism, and is the tenth largest tourist destination in the country.
stay safe with national travel insurance!
If your insurance doesn't have coverage in other states, insurance can help you if you need it. use the coupon FORTRAVELOVERS to 5% off.
Click here and buy it right now!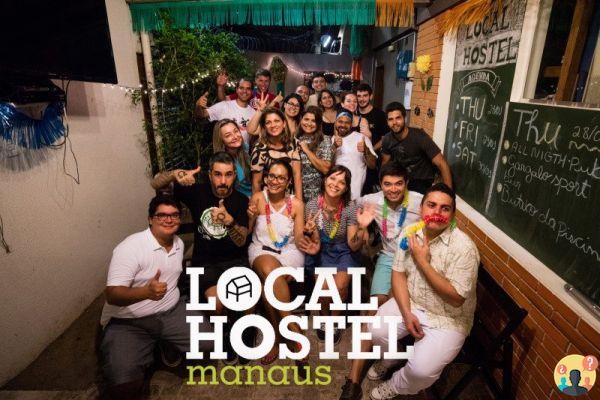 After 2014 World Cup, when it was one of the 12 host cities of the championship, Manaus gained even more structure to better receive world travelers. proof of this is the Local Hostel, which opened the door to the Travel tips on my journey there. Inaugurated shortly before the World Cup, the Local Hostel has already become a reference in the city, so much so that, when I asked some acquaintances for accommodation recommendations, the vast majority said the same thing: Local Hostel.
The high spirits of the place is already noticed on arrival! I was received with a lot of charisma and I met people from all over the world. The spaces are very well used. Every night, the hostel staff organizes a different event, ranging from karaoke to night tours! A great choice for those who like interaction or for those traveling alone.
Accommodation
O Local Hostel offers very comfortable suites for couples and also private rooms for small groups. Dorms are divided between mixed and female; all beds are equipped with a closet, socket, light and curtain – a detail that I really like, as it gives us privacy and a more peaceful sleep. The rooms are cleaned daily and have air conditioning, which is essential for the heat of manaus. #melting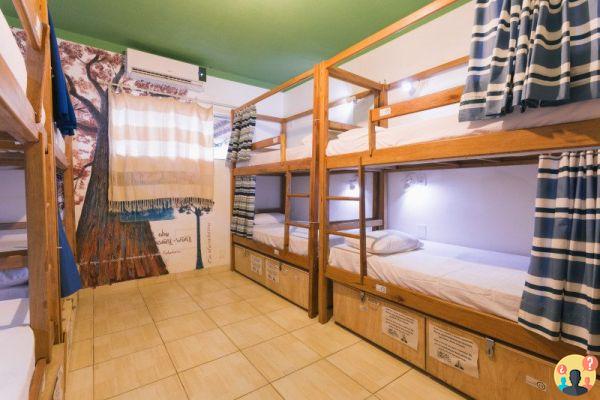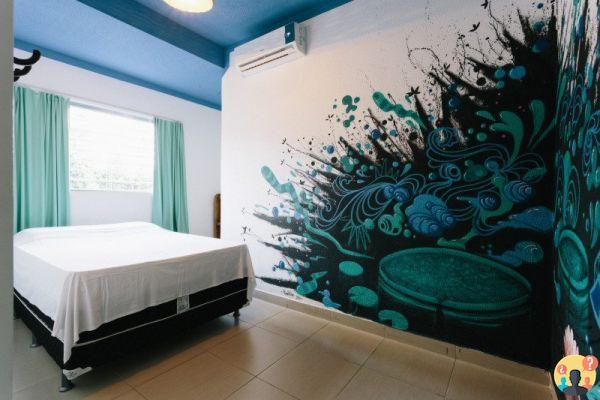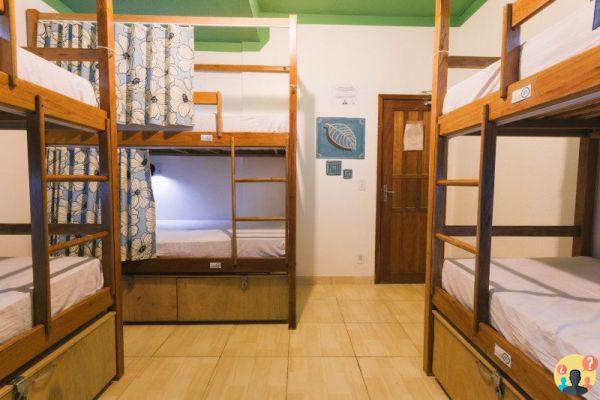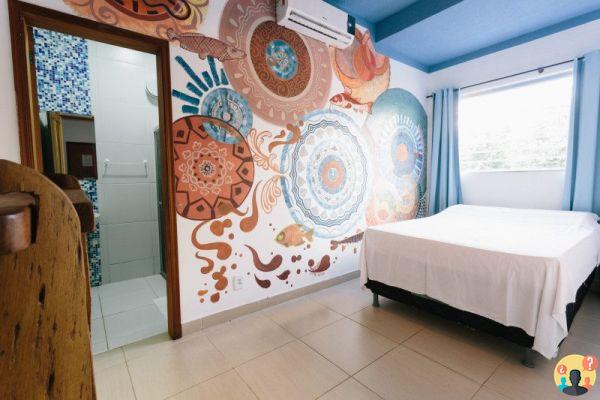 Another very interesting feature of the hostel is that they offer free mineral water, thus avoiding the waste of plastic cups and bottles – which is very cool, after all, water is almost a basic item in such a hot city, as well as being a sustainable attitude. Speaking of sustainability, they are also developing educational material for guests and deploying recyclable bins with the intention of preserving and recycling even more. Essential these days! #attitudes that make a difference
The facilities and service
the daily Local Hostel they also include breakfast, which is simple but complete. Meals are served from 7 am to 9:30 am, but those who want to sleep a little longer – and enjoy cooking – can use the hostel's equipped kitchen to prepare this and any other meal of the day.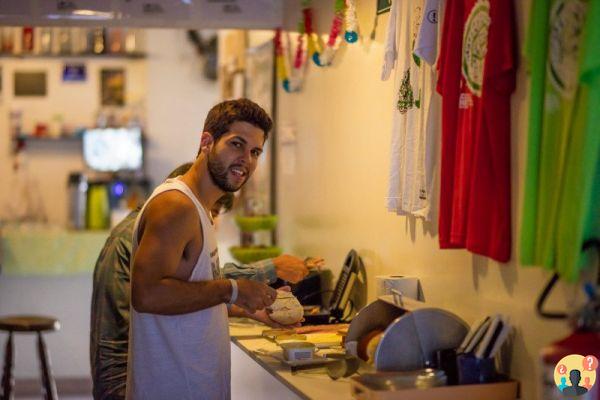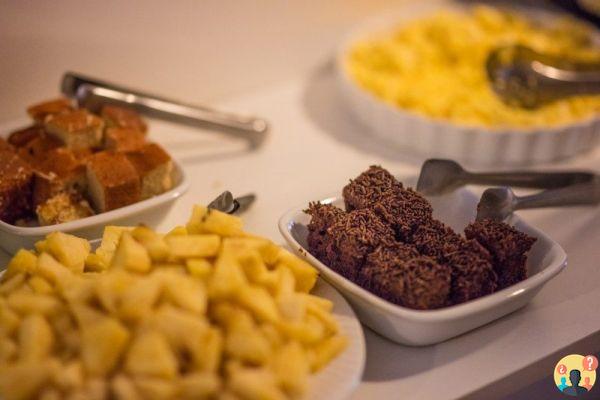 Internet is another guest facility. Free Wi-Fi is practically in all areas of the hostel. For those who do not carry a mobile device, a computer is provided at reception, which can also be used free of charge. The common areas and the premium and triple suites also have cable TV.
Another important detail when choosing a hostel is the bathrooms. And again, not Local Hostel this is no cause for concern. As well as the rooms, the bathrooms are very clean, as well as spacious – both male and female have three showers!
For guests to interact, there are three common areas for chatting and exchanging experiences – the first is right at the entrance, the other is a living room with a sofa and chairs and the last is a terrace with hammocks on the upper floor. The bar is right next to the reception and serves drinks for a very fair price! #gettogether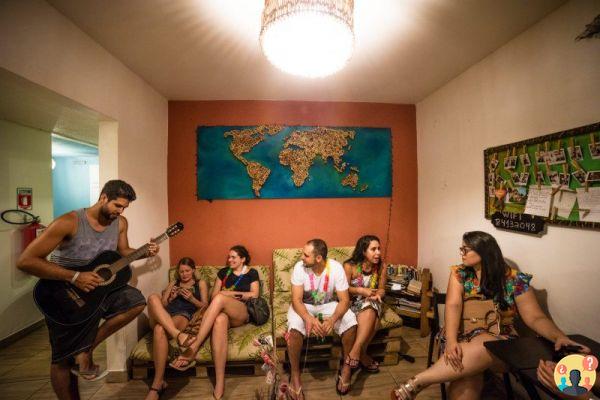 If you are going to travel for more days and/or weeks, as I did, there is another special service. They manage to send their clothes to a dry cleaner and return them clean at the end of the day or, at the latest, the next day. But be careful: this service is charged outside and the price can vary between R$ 1,50 and R$ 1,75 per piece. Consult first!
General information
Prices vary according to the room or dorm, but the cheapest option costs R$ 47 and the most expensive – the premium suite – R$ 197. It is important to pay attention to check-in and check-out times. at 14pm and check out at 12pm (a great time for lazybones like me)!
Another positive Local HostelWhat makes it even more special is the location. A few meters away from Largo de São Sebastião and the city's popular postcard, the Amazonas Theater, the hostel is in an area surrounded by good bars and restaurants. Because of this, security is reinforced, with security cameras controlling the entry and exit of guests on both streets that form the corner of the hostel. I was able to walk calmly and carefree at all times.
If you are planning to explore Manaus, my recommendation is to stay in Local Hostel. The attention and zeal of the owners Camila and Matheus provided me with a great experience. It is not by chance that their differential is in the service and the entire team is to be congratulated! soon, the Local Hostel will take all this dedication and excellence to a second unit, which promises to improve your experience even more. #Good thing comes around
I highly recommend!
Annotations
Local Hostel
Address: Rua Marçal, 72 – Centro, Manaus, AM
Phone: (92) 3213-6079
Facebook: /localhostelmanaus
Instagram: @localhostel
#directpost
Airbnb em Manaus
Have you already defined your hosting? Searching for a stay can be challenging, depending on the location and/or time of year. That's why we recommend renting an airbnb on your trip. There are different houses, apartments, lofts or rooms for rent throughout Spain, including airbnb in Manaus. It's safe, reliable and cost-effective. An experience that is worth it! CHECK HERE.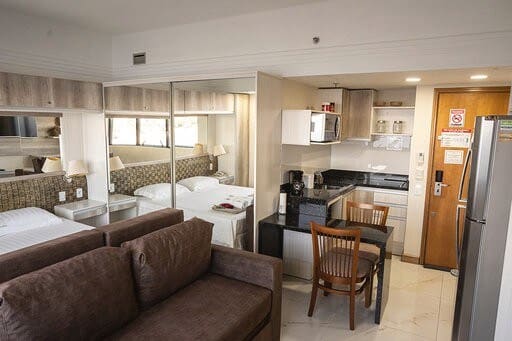 National Travel Insurance
Unforeseen events happen! If you do not have health insurance or if your medical and hospital coverage does not cover this region, taking out national travel insurance may be a good idea. It's super cheap – from R$4 per day – and with it you travel peacefully, avoiding unplanned expenses. LEARN MORE HERE.
Plan your trip:
Get started now by booking your hotel in Amazonas on Booking.com
Save time and money searching for the best National Travel Insurance with the Seguros Promo comparator! Extra 5% off with coupon: FORTRAVELOVERS
Compare the best prices to rent a car from over 100 rental companies with Rentcars! Payment up to 12X!
See more:
What to do in Manaus – The best tours in the region
Car Hire Manaus – How to Hire Guide