Summary
Detailed map of Barcelona
Detailed map of the districts of Barcelona
Map of places of interest in Barcelona
Map of Barcelona metro lines
Map of Barcelona's transport routes
Map of the Sants and Montjuïc district of Barcelona
Map of monuments designed by Antoni Gaudi in Barcelona
Are you going to visit Barcelona? To get your bearings on the spot, use and download the maps and plans of Barcelona!
Barcelona is a huge city, but if you're just coming to spend a short or long weekend there, it will be useful to get your bearings in advance with maps and plans of Barcelona to save you time on site.
Below you will find detailed maps and plans of Barcelona to help you when you arrive at the airport, central station or in the centre if you are arriving by car. For each map you have the possibility to enlarge it. To download the maps & plans, right click and "Save as".
Are you going to Barcelona? Use our guides:
- Visit Barcelona
- Where to stay in Barcelona
- Find a flight to Barcelona
- Activities in Barcelona
Detailed map of Barcelona
This map of Barcelona gives you an overview of the geography of the city: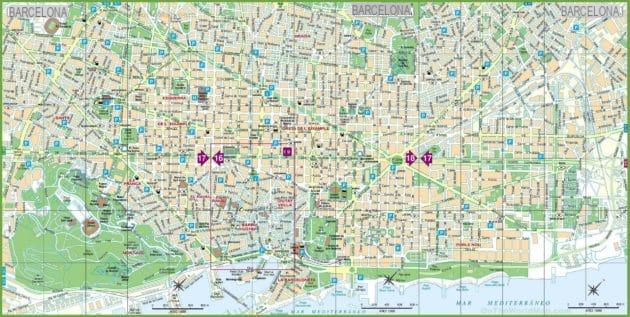 Detailed map of the districts of Barcelona
Here is a detailed map of the different districts of Barcelona, to help you find your way around the city: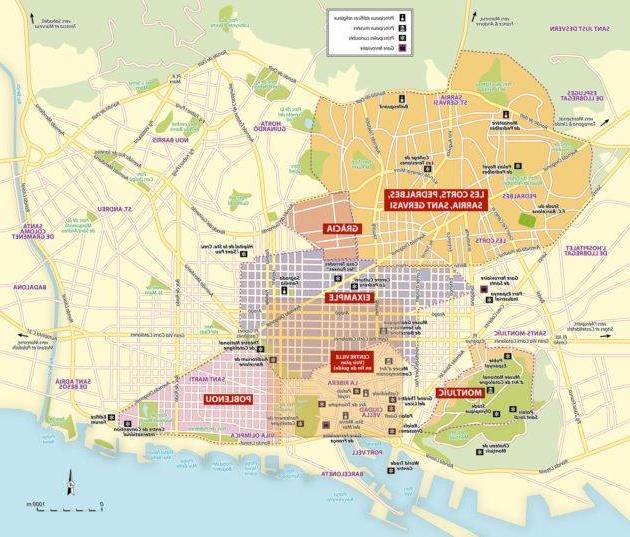 Map of places of interest in Barcelona
Find all the monuments and places of interest of Barcelona on this map: Monuments, museums, parks, tourist attractions...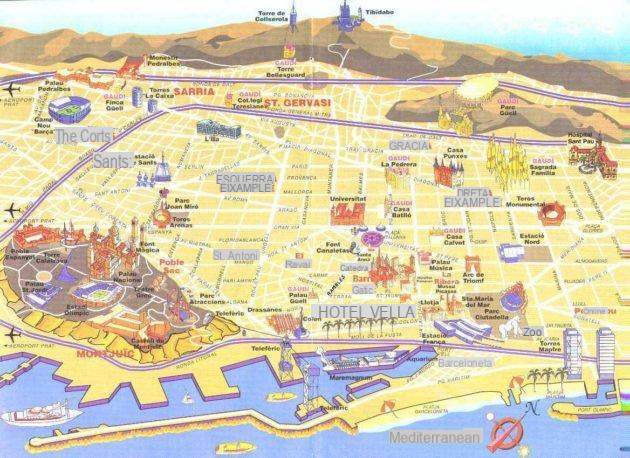 Map of Barcelona metro lines
The Barcelona metro map shows you the stations and routes of the lines to get around more easily: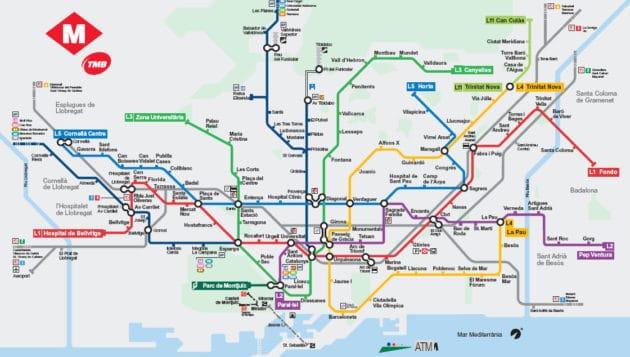 Map of Barcelona's transport lines
Buses, metro, trams... here are all the public transport lines in Barcelona: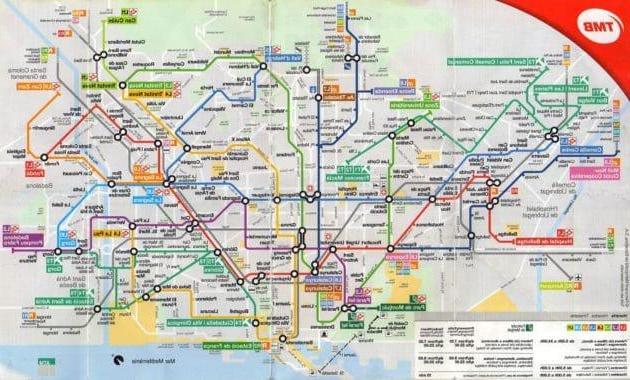 Map of the Sants and Montjuïc district of Barcelona
The map of the Sants-Montjuic district, the green lung of Barcelona: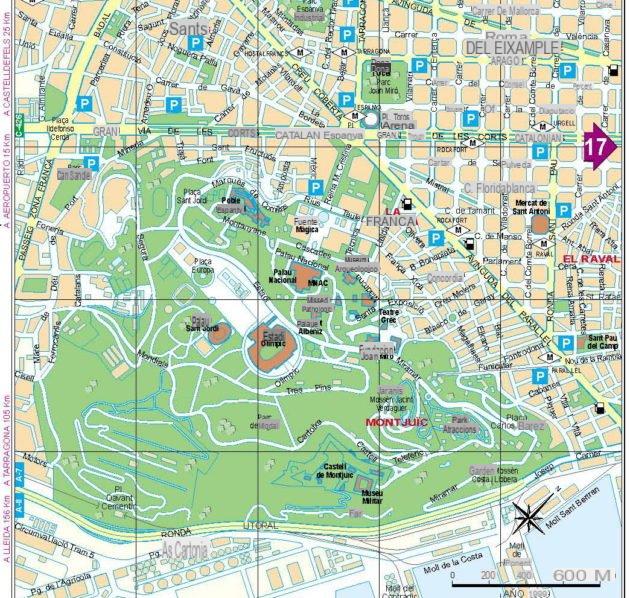 Map of the monuments designed by Antoni Gaudi in Barcelona
Barcelona has more than a dozen monuments built by the architect Antoni Gaudi :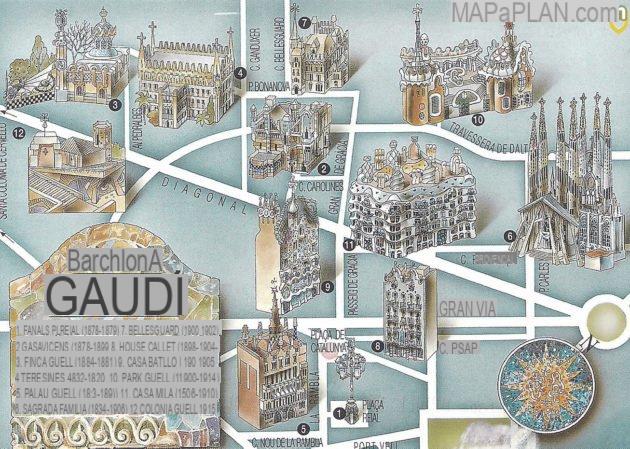 If you come to Barcelona by car, you will need a map of the city, but most of all you will need to find a place to park easily. Indeed, finding a parking space in Barcelona is not easy, driving around the city if you don't know it, let alone ...