A complete guide to planning your trip to Mexico. Write down the tips and enjoy a lot!
Mexico is a vibrant, colorful country with incredible landscapes and friendly people that delight everyone who visits. Whether visiting the capital of Mexico City or diving headfirst into the beaches of Cancún, the country is the right destination to enjoy with family, friends or just as a couple.
If you are planning to visit Mexico and are looking for attractions and tips on where to stay, you've come to the right place! So just scroll down to find out everything you need to know about the land of the ancient Mayans and Aztecs:
what to do in mexico
Mexican beaches are one of the main reasons that bring thousands of tourists to Mexico. Whether Cancún, Isla Mujeres, Cozumel or Tulum, the natural landscapes combined with the turquoise sea make these places very sought after paradise, especially for couples.
The Mexican culture and tradition has been enchanting more and more admirers with its music, gastronomy, warm welcome and all the colonial history. In addition to, of course, the Mayan and Aztec ruins and artifacts that arouse the imagination and curiosity.
Cities like Puerto Vallarta and the Riviera Nayarit region offer travelers both natural beauty and all the Mexican culture and tradition. The capital Mexico City, on the other hand, offers the opportunity to get to know the country's history, the influences and the great Mexican artists that continuously transform the country.
Read all our tips:
Main attractions in Mexico
Cancun – Complete City Guide
Honeymoon in Cancun – Tips for the Perfect Trip
Isla Mujeres – Complete Island Guide
Cozumel – Complete Island Guide
Tulum – Complete Destination Guide
Puerto Vallarta – Complete City Guide
What to do in Puerto Vallarta – Attractions Tips
Riviera Nayarit – Complete Guide to the Region
The Windows to Paradise – Los Cabos
Book all Mexico tickets and tours in advance and skip the lines with GetYourGuide
Where to stay in Mexico – Our hotel recommendations
Mexico has a vast hotel network throughout the country that is increasing. Whether in the Mexican capital or on the beautiful Caribbean beaches, there are resorts, luxury hotels, cozy inns and lively hostels for all tastes and types of travelers. For this reason, we have put together some reviews of hotels and resorts that we have stayed at to help you make your choice. ?
Many couples in love and newlyweds end up opting for an all-inclusive resort by the sea. Already the groups of friends and adventurers who want to know the beaches and Mayan ruins, opt for more hectic hostels in the city center. While families with children look for hotels with good infrastructure and great prices, either in the city center or closer to the beaches.
Read all our tips:
Hotels in Cancun – Check out the 13 best rated hotels
Where to Stay in Puerto Vallarta – Tips for the Best Hotels and Neighborhoods
Villa Premiere Boutique Hotel – Accommodation in Puerto Vallarta
Marival Resorts & Suites – Accommodation in Riviera Nayarit
TRS Coral Hotel – Accommodation in Cancun
Rafa Nadal Tennis Center – Accommodation in Costa Mujeres
Hotel Reflect Krystal – Accommodation in Nuevo Vallarta
Find the best accommodation in Mexico on Booking.com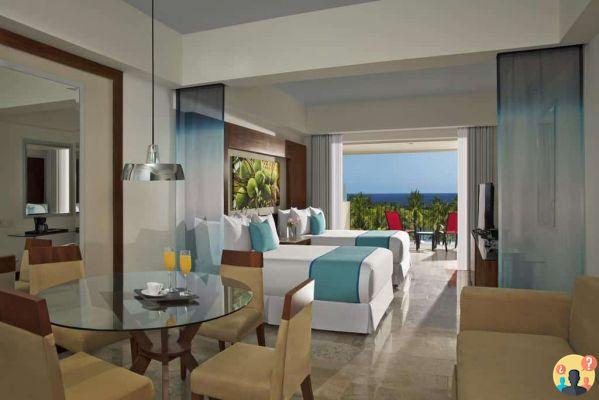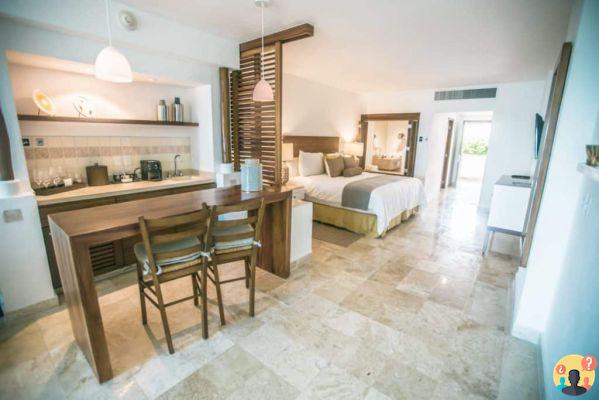 Where to eat in Mexico – Restaurant tips
Mexican cuisine is known worldwide for its spicy food, but there is much more than just pepper on its menu, being considered an Intangible Cultural Heritage of Humanity by UNESCO.
Some of the country's best-known typical dishes are the tortilla, burrito, taco and nachos. Prepared with a dough based on wheat or corn flour, filled with guacamole, meat, cheese, pepper, beans and sauces.
Internet chip not Mexico
It's getting easier and cheaper to have unlimited internet throughout your trip in Mexico. Nowadays you can buy an international cell phone chip online while you're still here in España. We always use and love it!
You receive the sim card at your address and then just insert it into your cell phone to reach your destination with unlimited 4G internet working.
Also read more chip tips:
International Cell Phone Chip – Which is the Best and How Much Does It Cost?
America Chip Discount Coupon – 10% OFF on Travel Chip
Want to have unlimited internet throughout your trip?
Compare prices and buy your international travel chip in advance at America Chip.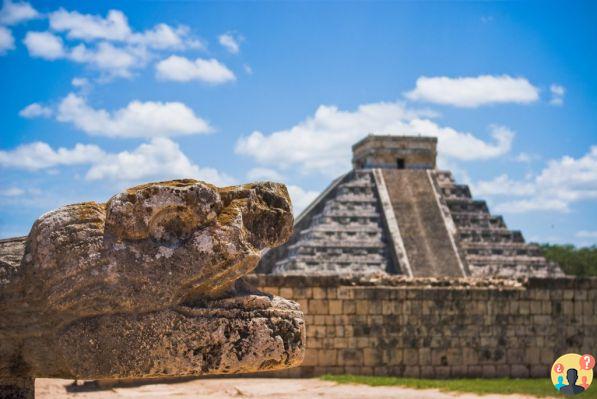 Mexico travel insurance
Buy travel insurance for Mexico it is essential. To have fun and enjoy the best of the country's attractions without worrying, the best thing to do is to buy travel insurance with good medical and hospital coverage. So you can relax to enjoy the destination.
Read all about travel insurance:
What is the Cheapest Travel Insurance – Tips on How to Save
How to Get Travel Insurance – 5 Easy Steps [DISCOUNT]
Which Travel Insurance to Choose – 3 Infallible Tips to Help
International Travel Insurance – Step-by-step How to Hire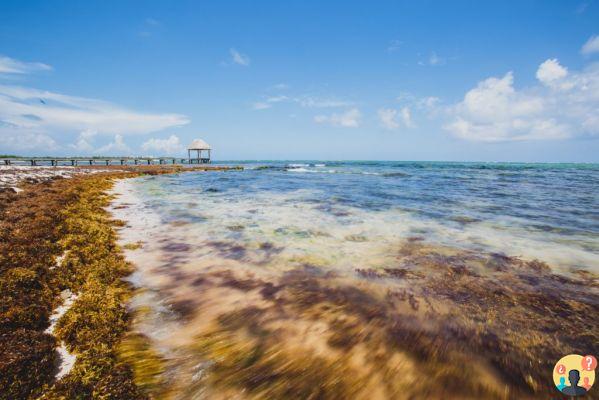 Mexico car rental
Renting a car in Mexico is a great idea. In addition to optimizing your time a lot, you will be able to enjoy it more without having to depend on public transport.
We really like Rent Cars to find the cars we use on our travels. It is the only one in Spain that compares the best rental companies in the world, but lets you pay in reais, without IOF. In addition, it is also the only one that lets you pay in 12 interest-free installments. It is worth it!
Haven't rented a car for your trip yet?
Guarantee the best price, without IOF, and pay in up to 12 interest-free installments at RentCars.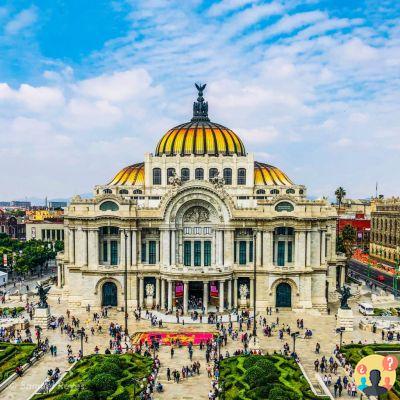 Flights to Mexico
Looking for a good deal and flight prices? When buying tickets to Mexico, it is worth taking a look at the website Promo Tickets.
It is quite common to find cheaper and better flight options than on other sites. We always use and is it worth it?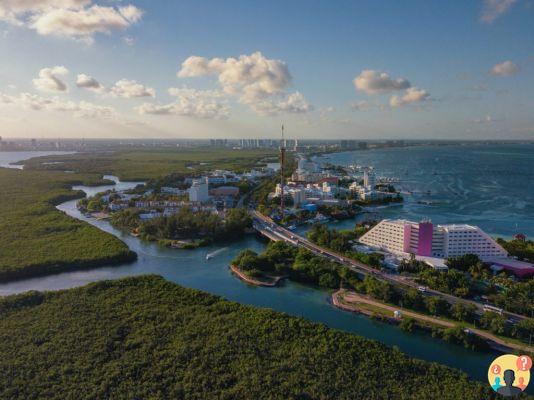 Read all our Mexico tips and posts
Tulum
Tulum travel insurance – Discover the best options
Cozumel – Complete Travel Guide
Cozumel Travel Insurance – Discover the best for your trip
Hotels in Cancun – Check out the 13 best rated hotels
TRS Coral Hotel – All about the all inclusive – adults only – of Cancún
Honeymoon in Cancun: When to Go, What to Do and Where to Stay
Mexico – Travel guide and top destinations
Cancun – Complete Travel Guide
Where to stay in Puerto Vallarta – Tips for the Best Regions and Hotels