A complete guide to plan your trip to Montevideo. Write down the tips and enjoy a lot!
The peaceful capital of Uruguay and home to almost 50% of the Uruguayan population in its metropolitan region, Montevideo or Montevideo, has numerous attractions and tourist attractions to visit.
The city with European airs is quieter than its Argentinean "neighbor", Buenos Aires, which is on the other side of the River Plate, but is equally charming.
Starting point for several intercity routes, such as Punta del Este and Colonia del Sacramento, Montevideo is a great city to discover and enjoy. See below what to do and where to stay in the Uruguayan capital.
In this post you will read:
Montevideo Attractions
Where to stay in Montevideo
Internet chip in Montevideo
Montevideo travel insurance
Car rental in Uruguay
Flights to Uruguay
Read all our Uruguay tips and posts
Montevideo Attractions
Visit Mercado del Puerto and eat a traditional 'empanada' or an 'asado'. Walk through Ciudad Vieja, the old town, passing by the 'Plaza Independencia' and visiting several museums such as the Torres García Arts Museum.
And don't forget to cycle along Las Ramblas on the banks of the River Plate during sunset.
Read more tips at:
Main attractions in Montevideo
Uruguay – Complete Country Guide
Book all your Montevideo tickets and tours in advance and skip the lines with GetYourGuide
Where to stay in Montevideo
Check out the best neighborhoods and hotels in the city and book in advance. The months of September to April are ideal to spend a season in Montevideo.
Read all our tips:
Sofitel Montevideo Casino Carrasco & Spa – Our review
Hotels in Montevideo – 12 choices that will conquer you
Find the best accommodation in Montevideo on Booking.com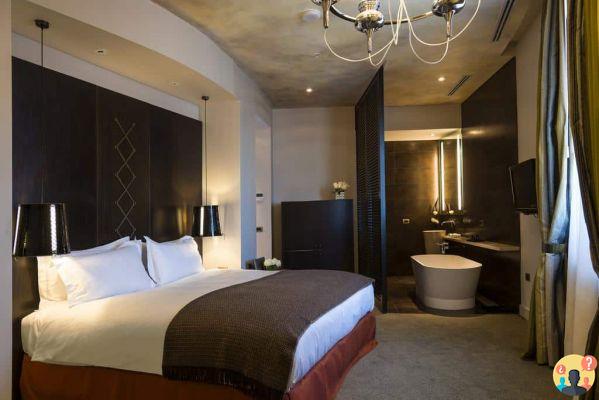 Internet chip in Montevideo
It's getting easier and cheaper to have unlimited internet throughout your trip in Montevideo. Nowadays you can buy an international cell phone chip online while you're still here in España. We always use and love it!
You receive the sim card at your address and then just insert it into your cell phone to reach your destination with unlimited 4G internet working.
Also read more chip tips:
International Cell Phone Chip – Which is the Best and How Much Does It Cost?
America Chip Discount Coupon – 10% OFF on Travel Chip
Want to have unlimited internet throughout your trip?
Compare prices and buy your international travel chip in advance at America Chip.
Montevideo travel insurance
hire a travel insurance for Montevideo is an excellent tip to ensure a smooth trip and avoid worries. Having the assistance of insurance gives you the peace you need to enjoy your destination and know that you have support if you need it. Also enjoy our Insurance Promo discount coupon. - SEE PRICES
Read all about travel insurance:
What is the Cheapest Travel Insurance – Tips on How to Save
How to Get Travel Insurance – 5 Easy Steps [DISCOUNT]
Which Travel Insurance to Choose – 3 Infallible Tips to Help
International Travel Insurance – Step-by-step How to Hire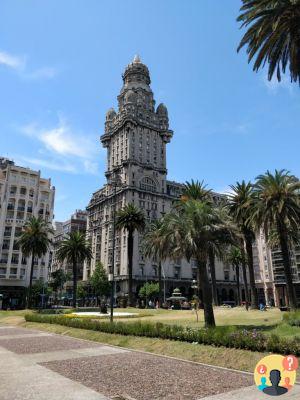 Car rental in Uruguay
Renting a car in Uruguay is a great idea. In addition to optimizing your time a lot, you will be able to enjoy it more without having to depend on public transport.
We really like Rent Cars to find the cars we use on our travels. It is the only one in Spain that compares the best rental companies in the world, but lets you pay in reais, without IOF. In addition, it is also the only one that lets you pay in 12 interest-free installments. It is worth it!
Haven't rented a car for your trip yet?
Guarantee the best price, without IOF, and pay in up to 12 interest-free installments at RentCars.
Flights to Uruguay
Looking for a good deal and flight prices? When buying tickets to Uruguay, it is worth taking a look at the website Promo Tickets.
It is quite common to find cheaper and better flight options than on other sites. We always use and is it worth it?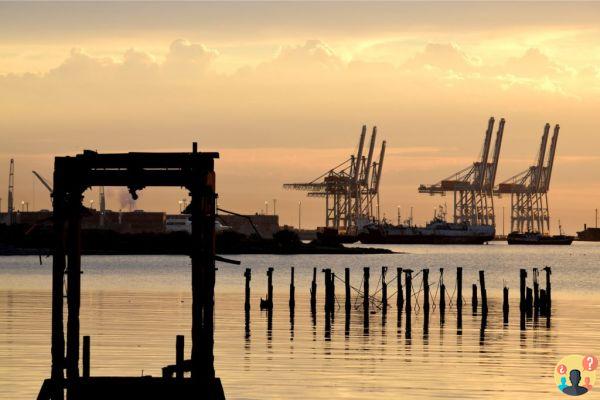 Read all our Uruguay tips and posts
Uruguay
Montevideo travel insurance – Everything for you to hire the best
Sofitel Montevideo Casino Carrasco & Spa – Our review
Hotels in Montevideo – 12 choices that will win you over
Punta del Este
Punta Del Este Travel Insurance – What are the best options?
Montevideo
Wineries in Uruguay – The 13 best to put on your itinerary
Is Uruguay travel insurance mandatory? See the best plans