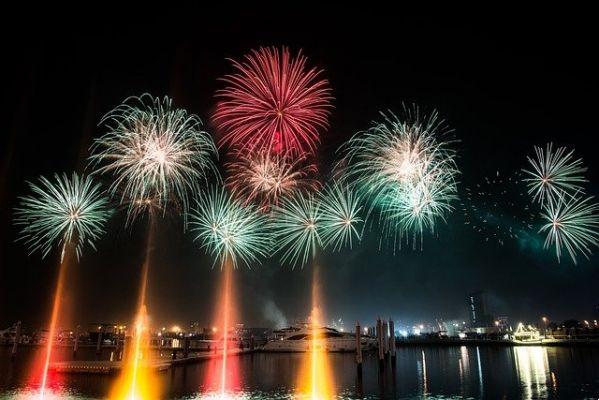 Dubai is already a party. Each year, Christmas and New Year's Eve in Dubai have gained more prominence, although it is not a typical holiday in the place.
Dubai is a city of expensive parties too, so it's good to plan carefully what kind of celebration you want.
There are shows and fancy dinners in the hotels and there are free celebrations throughout the city.
Some places to celebrate New Year's Eve in Dubai
Burj Khalifa – around the fountains – it will also be broadcast live online and on the big screens – the place is very crowded – people start to arrive from 18:19/XNUMX:XNUMX (The whole area is reserved for paying) https://mydubainewyear.emaar.com/en
Jumeirah Public Beach and Kite Beach – usually people start arriving before sunset to enjoy both things and picnics on the beach. There are many cafes and kiosks. Umm Suqeim, Jumeirah 3, Dubai (Black Palace Beach – less crowded but without infrastructure – King Salman Bin Abdulaziz Al Saud Street, Al Sufouh 1, Dubai.) (no cost)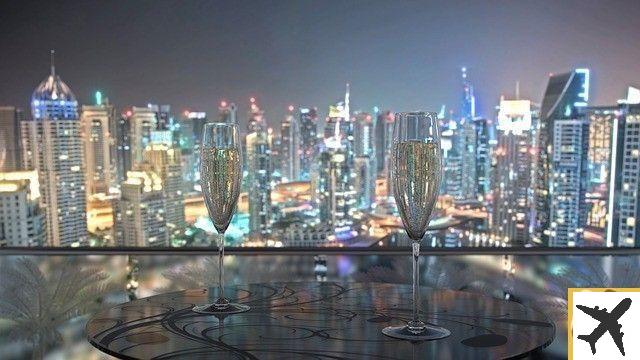 Sea is the edge located between Pearl Jumeirah e Jumeirah Bay and is one of the most famous promenades in Dubai, with beautiful water parks, beach clubs, shops and restaurants. 45, 2A Street, Jumeirah, Jumeirah 1, Dubai. (no cost)
The Beach – You can arrive in the afternoon where the celebrations will start early and also choose a front location to watch the fireworks. – Jumeirah Beach Residence in Dubai.
The fireworks can be seen from Bluewaters Island, Marina too or:
Palm Jumeirah Boardwalk 11 miles along the Palm's crescent as fireworks explode. If you head to the west side, you'll see the Burj Al Arab fireworks as well.
The Pointe – This foodie destination stretches around the Palm coast fronting Atlantis The Palm (times/location to be confirmed – stay close by timeoutdubai.com).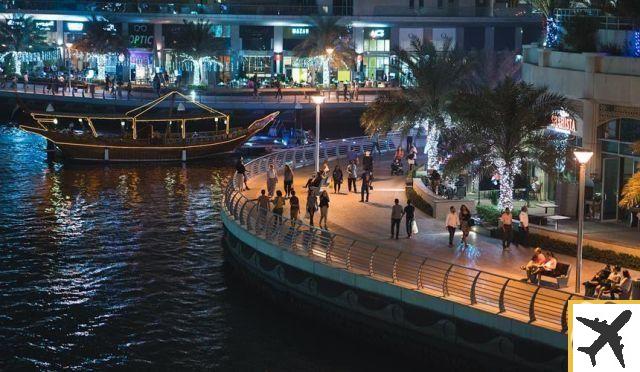 Other places to spend the New Year's Eve
Expo2020, Global Village, The Frame e Dubai Festival City (ticket de entrada)
Private parties: Rockfish, Jumeirah Al Naseem, Zero Gravity, Barasti Beach, NYE Cruises, Nasimi Beach Party, Nikki Beach, Bulgari Resort, Sean Connolly at Dubai Opera, Desert, Private Party at Atlantis.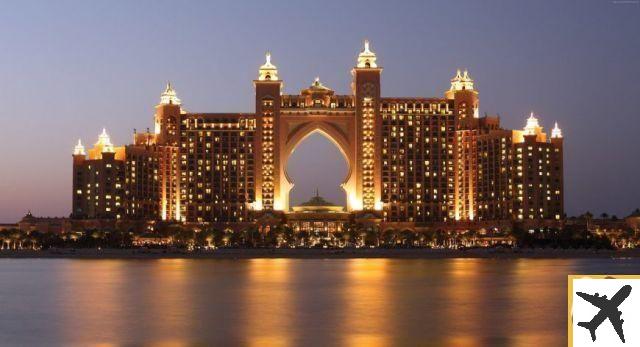 Guests can join the festivities at The Atlantis from Dhs 4.950.
Atlantis scheduled an attempt to enter the Guinness World Records with the largest glass bowl pyramid in the world. The attempt will be to create a pyramid of 55.000 cups almost 10 meters high.