A complete guide to planning your trip to New Zealand. Write down the tips and enjoy a lot!
New Zealand is known around the world for its sustainable tourism, extreme sports and breathtaking landscapes that seem out of this world. The country has been the location of several iconic films such as the Lord of the Rings, The Hobbit and The Chronicles of Narnia trilogies.
However, the attractions are not only in New Zealand's natural beauty, but also in the rich Maori culture. Integrated into New Zealand society, the native Maori people present themselves through their own tradition and language, handicrafts, tattoos and typical dances.
Learn more about the riches of this country below:
What to do in New Zealand
The country shares its territory with active volcanoes, beautiful and inviting beaches, icy mountains, hidden lakes and national parks. On your visit, be sure to stop by Mount Cook, New Zealand's postcard, as well as Milford Sound further south.
Discover also Lake Tekapo, the Coromandel Peninsula, Cathedral Cove and Fox Glacier, easily accessible on foot. And don't miss out on all the extreme sports in Queenstown: skydive, trekking, jet boat, bungee jumping, among others.
Read all our tips:
Queenstown – Complete City Guide
Things to Do in Queenstown – Land of Extreme Sports
Book all New Zealand tickets and tours in advance and skip the lines with GetYourGuide
Where to stay in New Zealand – Our hotel recommendation
The ideal way to enjoy your stay in New Zealand is to spend at least a week in the country. The main and most suitable cities for you to stay are Queenstown, Wellington, Awkland and Christchurch.
You can check out some hotels in the area below:
hotels in Auckland
Where to Stay in Christchurch
Best Queenstown Hotels
Where to Stay in Wellington
Find the best accommodation in New Zealand on Booking.com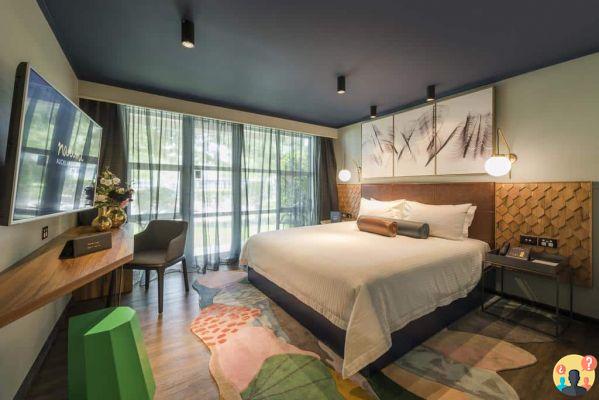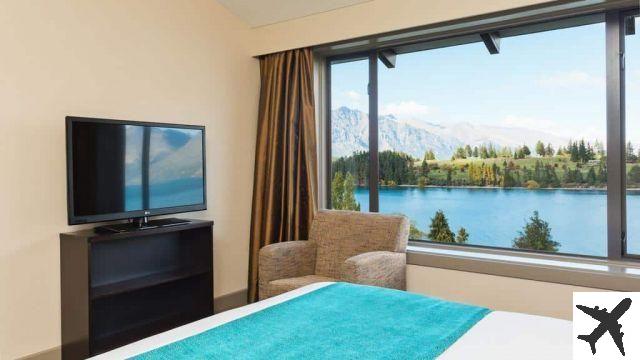 New Zealand Internet Chip
It's getting easier and cheaper to have unlimited internet throughout your trip in New Zealand. Nowadays you can buy an international cell phone chip online while you're still here in España. We always use and love it!
You receive the sim card at your address and then just insert it into your cell phone to reach your destination with unlimited 4G internet working.
Also read more chip tips:
International Cell Phone Chip – Which is the Best and How Much Does It Cost?
America Chip Discount Coupon – 10% OFF on Travel Chip
Want to have unlimited internet throughout your trip?
Compare prices and buy your international travel chip in advance at America Chip.
New Zealand travel insurance
Taking out travel insurance for New Zealand is an excellent way to ensure a smooth trip and avoid worries. Having the assistance of insurance gives you the peace you need to enjoy your destination and know that you have support if you need it. Also enjoy our Insurance Promo discount coupon. - SEE PRICES
Read all about travel insurance:
What is the Cheapest Travel Insurance – Tips on How to Save
How to Get Travel Insurance – 5 Easy Steps [DISCOUNT]
Which Travel Insurance to Choose – 3 Infallible Tips to Help
International Travel Insurance – Step-by-step How to Hire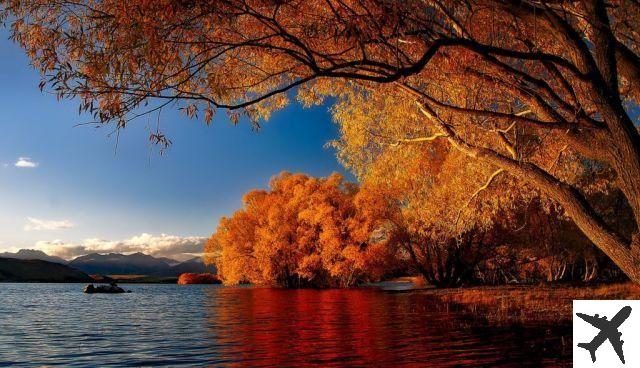 New Zealand car hire
New Zealand is ideal for road trips with well-maintained roads and several car rental agencies dotted around the islands. It is worth remembering that there they drive in the English hand, so be careful. ?
We really like Rent Cars to find the cars we use on our travels. It is the only one in Spain that compares the best rental companies in the world, but lets you pay in reais, without IOF. In addition, it is also the only one that lets you pay in 12 interest-free installments. It is worth it!
Haven't rented a car for your trip yet?
Guarantee the best price, without IOF, and pay in up to 12 interest-free installments at RentCars.
Flights to New Zealand
Looking for a good deal and flight prices? When buying tickets to New Zealand, it is worth taking a look at the website. Promo Tickets.
It is quite common to find cheaper and better flight options than on other sites. We always use and is it worth it?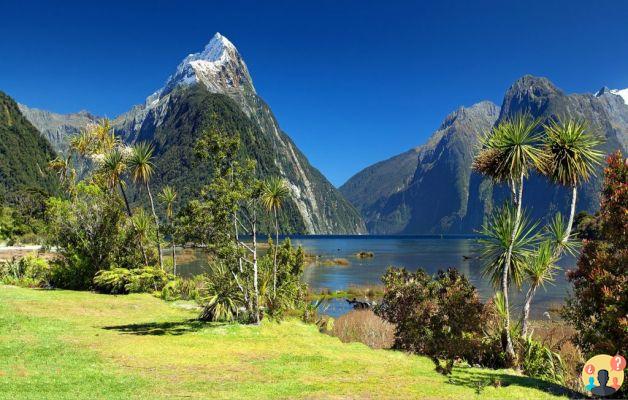 Read all our New Zealand tips and posts
New Zealand – Complete Country Guide
Queenstown – the best in the land of extreme sports