A complete guide to planning your trip to Panama. Write down the tips and enjoy a lot!
More and more Brazilians are making their way to Panama. The reason? Caribbean beaches with crystal clear waters that vary from clear green to turquoise blue, historical attractions, lively and rich indigenous culture and the hustle of the big city among the skyscrapers of the country's capital are some of the reasons that have attracted the population.
If you still don't know Panama and you want to know even more, see below all our tips about this small and beautiful country:
In this post you will read:
What to do in Panama
Where to stay in Panama – Our hotel recommendations
Internet chip not Panama
Panama travel insurance
Panama car rental
Flights to Panama
Read all our Panama tips and posts
What to do in Panama
Some of the main attractions are visiting the colonial district of Panama City, Casco Antiguo, as well as discovering the numerous paradisiacal islands of San Blas and the beautiful beaches of Bocas del Toro.
Shopping in the capital is also a must for your trip. Fees and taxes are very low compared to most countries, making this an ideal place to shop. Clothes, electronics, souvenirs, whatever, it's worth it!
Read all our tips:
San Blas – Complete Guide to the Islands
How to Visit San Blas
What to do in Panama City – 1 Day Itinerary
Book all Panama tickets and tours in advance and skip the lines with GetYourGuide
Where to stay in Panama – Our hotel recommendations
Panama reserves hotels from the simplest houses to luxurious resorts, so it is very important to research well where you want to stay. For example, Panama City is the urban center of the country, with skyscrapers and five-star hotels.
On the other hand, the islands of San Blas are inhabited by the Kuna Yala indigenous population, where only they can invest and profit from tourism. Which makes the structure of the inns much simpler. However, there are many boats where you can stay and make your trip an adventure through more than 300 islands in the region.
Read more tips on where to stay:
Where to Stay in San Blas – Our Recommendations and How to Choose
Best Hotels in Panama City
Find the best accommodation in Panama on Booking.com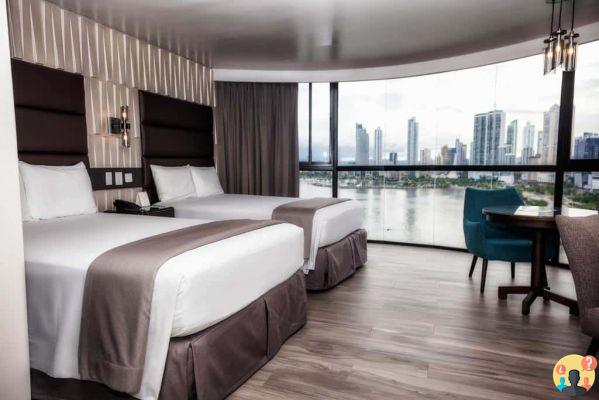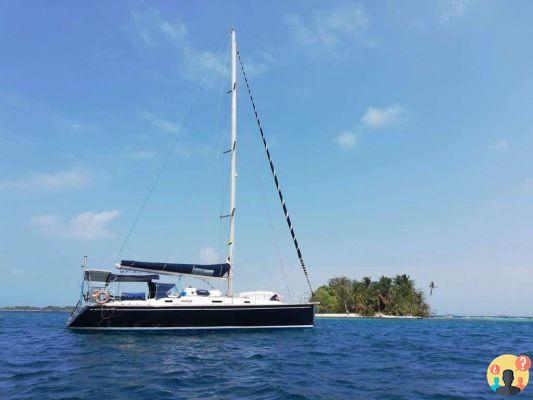 Internet chip not Panama
It is getting easier and cheaper to have unlimited internet throughout your trip in Panama. Nowadays you can buy an international cell phone chip online while you're still here in España. We always use and love it!
You receive the sim card at your address and then just insert it into your cell phone to reach your destination with unlimited 4G internet working.
Also read more chip tips:
International Cell Phone Chip – Which is the Best and How Much Does It Cost?
America Chip Discount Coupon – 10% OFF on Travel Chip
Want to have unlimited internet throughout your trip?
Compare prices and buy your international travel chip in advance at America Chip.
Panama travel insurance
Taking out travel insurance for Panama is an excellent way to ensure a smooth trip and avoid worries. Having the assistance of insurance gives you the peace you need to enjoy your destination and know that you have support if you need it. Also enjoy our Insurance Promo discount coupon. - SEE PRICES
Read all about travel insurance:
What is the Cheapest Travel Insurance – Tips on How to Save
How to Get Travel Insurance – 5 Easy Steps [DISCOUNT]
Which Travel Insurance to Choose – 3 Infallible Tips to Help
International Travel Insurance – Step-by-step How to Hire
Maritime Travel Insurance – Complete National and International Guide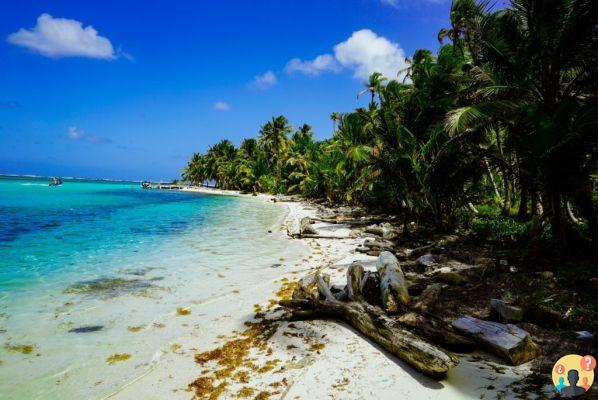 Panama car rental
Renting a car in Panama is a great idea. In addition to optimizing your time a lot, you will be able to enjoy it more without having to depend on public transport.
We really like Rent Cars to find the cars we use on our travels. It is the only one in Spain that compares the best rental companies in the world, but lets you pay in reais, without IOF. In addition, it is also the only one that lets you pay in 12 interest-free installments. It is worth it!
Haven't rented a car for your trip yet?
Guarantee the best price, without IOF, and pay in up to 12 interest-free installments at RentCars.
Flights to Panama
Looking for a good deal and flight prices? When buying tickets to Panama, it is worth taking a look at the website Promo Tickets.
It is quite common to find cheaper and better flight options than on other sites. We always use and is it worth it?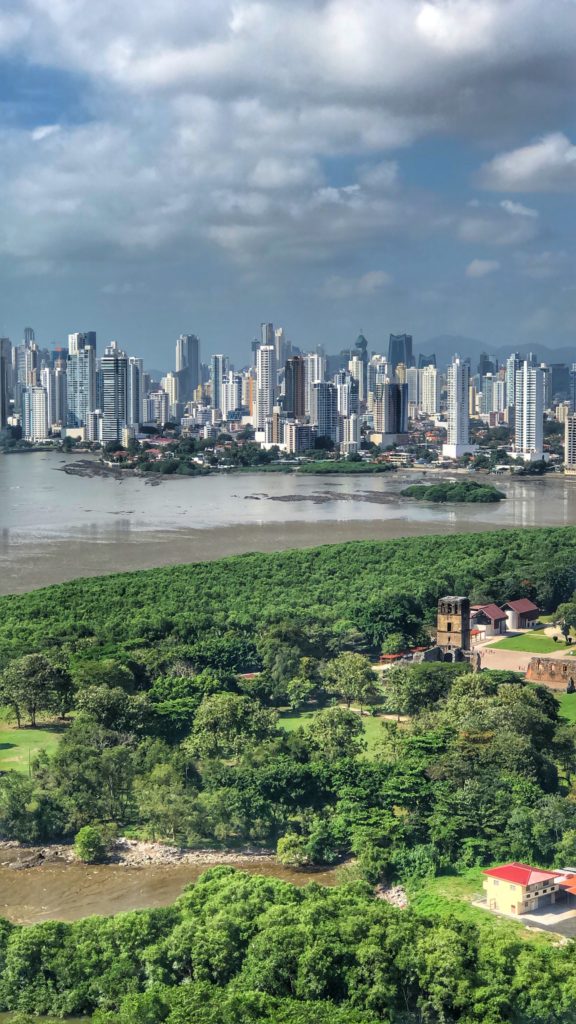 Read all our Panama tips and posts
What is it like to visit San Blas, Panama
San Blas – Complete Guide to the Islands
Where to stay in San Blas – Our recommendations and how to choose the best accommodation
San Blas Travel Insurance – Find out how to travel more peacefully
What to do in a day in Panama City
Panama – Complete Country Guide
Panama Travel Insurance – See prices and how to find the best