A complete guide to plan your trip to Piranhas. Write down the tips and enjoy a lot!
In the hinterland of Alagoas, the city of Piranhas emerges as a different destination from the others on the coastal coast. Located in the southernmost part of the state, three hours from Penedo Alagoas and close to Sergipe, it is the ideal base for those who want to stroll through Xingó, with incredible views of the São Francisco River.
Considered a National Historic Landmark, the city was one of the camp sites for cangaceiros led by Lampião in the past – in fact, it was in the center that his head and his wife, Maria Bonita, were exposed after being captured and killed. The atmosphere of the place is peaceful, with cobblestone streets framed by colorful houses.
Commonly combined with other tours that depart from Aracaju, it is worth going to Piranhas to learn more about the Brazilian history that unfolded in this part of the northeast for many years. See below for more information about your trip.
In this post you will see:
Piranhas Attractions
Where to stay in Piranhas

Hotels and B&Bs in Piranhas
Airbnb in Piranhas

Where to eat in Piranhas
national travel insurance
Car hire in Alagoas
Flights to Alagoas
Read all our tips and posts from Alagoas
Piranhas Attractions
Piranhas is marked by the presence of Velho Chico and its historic center, with old buildings that are among the best preserved in the country. During your visit to the city, pay a visit to Mirante Secular and, if you have the opportunity, watch the sunset from above. But to enjoy during the day, there are many sights to visit.
One of the most interesting, especially for those who like history, is the Museu do Sertão – or Cangaço –, where objects by Lampião are on display. Nearby, the Clock Tower stands out as another monument worth seeing. The Art and Culture Center is a mandatory stop for those who want to take away souvenirs from the destination.
Another place with a surprising view of Piranhas is the Igreja do Senhor do Bonfim, another viewpoint in the city.
If, however, you intend to go on a tour of the Cangaço Route, it is interesting to take advantage of the charm and hospitality of Piranhas to stay there overnight. Another interesting tip is to stay overnight in this historic city in Alagoas also to take the boat trip to the Xingó canyon, in Canindé de São Francisco, Sergipe, close by.
Where to stay in Piranhas
The city of Piranhas in Alagoas has cozy accommodations, more concentrated in the center. There are also other great options in higher areas, including a privileged view of Velho Chico, as is the case of Pedra do Sino Hotel.
Hotels and B&Bs in Piranhas
Check out the best hotels and inns in Piranhas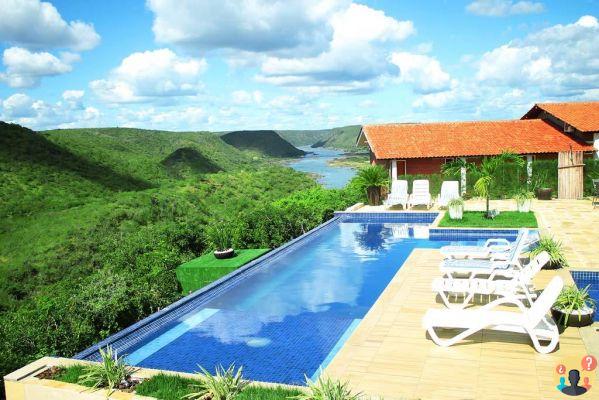 Find the best accommodation in Piranhas on Booking.com
Airbnb in Piranhas
Have you already defined your hosting? Searching for a stay can be challenging, depending on the location and/or time of year. That's why we recommend renting an airbnb on your trip. There are different houses, apartments, lofts or rooms for rent throughout Spain, including airbnb in Piranhas. It's safe, reliable and cost-effective. An experience that is worth it!
See the best Airbnb accommodation in Piranhas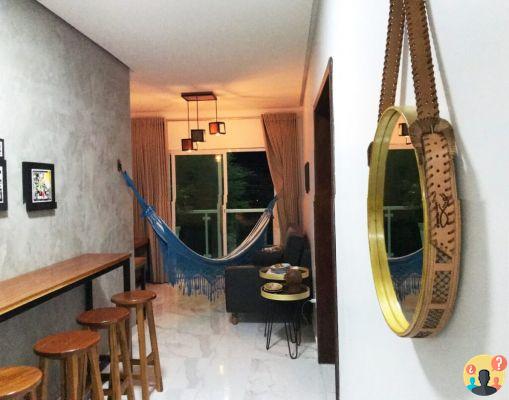 Where to eat in Piranhas
There are great restaurants to enjoy good cuisine in Piranhas, Alagoas. One of the best known is Cachaçaria Altemar Dutra which, despite its name, works as a restaurant and pizzeria, attracting most tourists who visit the city, in addition to the residents themselves.
Caboclo D'Água restaurant stands out not only for the food, but for being in a super privileged location in Piranhas. From the establishment, it is possible to have an impressive view of the sunset in the destination, considered one of the most beautiful in the surroundings.
Another good option is the Flor de Cactus Restaurant, which also offers an incredible view of the city, as it is also located at the top of a viewpoint. In addition to these, an alternative is Bar Karranca's, which is next to Velho Chico in a refreshing setting thanks to the waters.
national travel insurance
Unforeseen events happen! If you do not have health insurance or if your medical and hospital coverage does not cover this region, taking out national travel insurance may be a good idea. It's super cheap – from R$4 per day – and with it you travel peacefully, avoiding unplanned expenses. LEARN MORE HERE.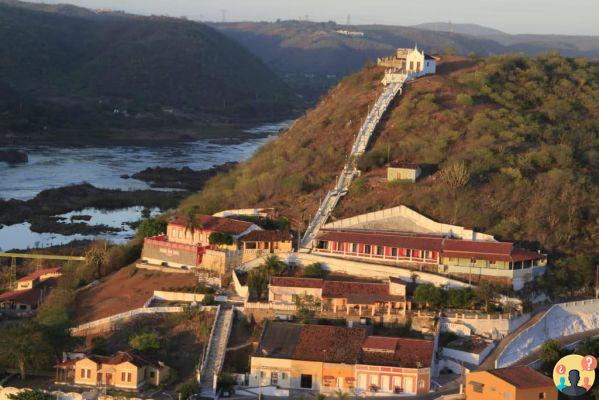 Car hire in Alagoas
Renting a car in Alagoas is a great idea. In addition to optimizing your time a lot, you will be able to enjoy it more without having to depend on public transport.
We really like Rent Cars to find the cars we use on our travels. It is the only one in Spain that compares the best rental companies in the world, but lets you pay in reais, without IOF. In addition, it is also the only one that lets you pay in 12 interest-free installments. It is worth it!
Haven't rented a car for your trip yet?
Guarantee the best price, without IOF, and pay in up to 12 interest-free installments at RentCars.
Flights to Alagoas
Looking for a good deal and flight prices? When buying tickets to Alagoas, it is worth taking a look at the website Promo Tickets.
It is quite common to find cheaper and better flight options than on other sites. We always use and is it worth it?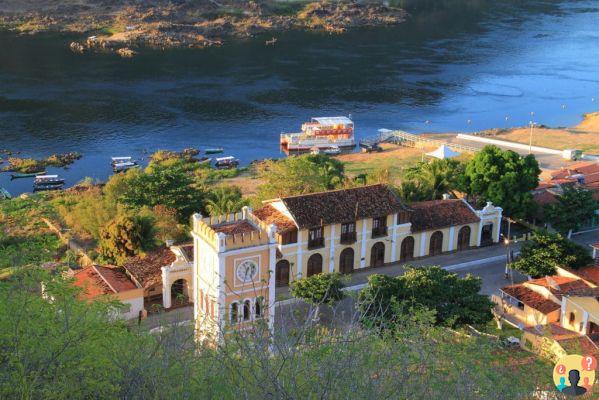 Read all our tips and posts from Alagoas
Hostels for New Year's Eve in Alagoas – The 13 best rated
Resorts in Maceió – 6 best and best rated
Resorts in Alagoas – The 10 best and best rated
Barra de São Miguel – Learn all about paradise in Alagoas
Japaratinga – Learn all about this paradise destination
Maceió – Know everything about the capital of Alagoas
Maragogi – Super tips to have the best days in the destination
Resorts in Maragogi – 3 best and best rated
Ecological Route in Alagoas – Travel Guide
Best beaches in the Northeast