A complete guide to plan your trip to Porto in Portugal, write down the tips and enjoy a lot.
The charming city of Porto is increasingly becoming a reference on the European scene. Not only for the incredible tourist attractions, but also for the international startups that settle here.
The lively vibe of the second largest city in the country runs through the old streets, giving new light to the historic center. Famous for its wine, bridges, architecture and gastronomy, this city definitely needs to be on your itinerary. We have separated all the Porto tips so that everything goes perfect during your trip.
Write down all our tips and enjoy.
In this post you will read:
Porto Weather
Where to stay in Porto
Internet Chip in Porto
Travel insurance for Portugal
Car rental in Porto
Flights to Porto
Read all our Porto tips and posts
Porto Weather
The city is full of restored corners that preserve its legacy. Walking around here is to admire the examples of various types of architecture. One of the city's postcards is the Cais da Ribeira, taste a port wine to the sound of Fado also needs to be on your list.
There are many monuments, historical points, buildings of impressive architecture and charming places to visit in one of the most famous destinations in the country.
Read everything:
What to do in Porto – 3 days itinerary
Best Rooftops and Bars in Porto in Portugal
Where to eat well and cheaply in Porto
Book all Porto tickets and tours in advance and skip the lines with GetYourGuide
Where to stay in Porto
The city of Porto is relatively small, everything is concentrated in a few neighborhoods, so any hotel option will certainly be just a few minutes away from some unmissable tourist spot.
If you like to look good in the crowd, then Riverside and Low are the ideal options. There, every corner has a historic building, an emblematic café or a unique church. On the other hand, if you love discovering the local vibe, the neighborhood of Cedofeita will conquer you.
Read all the tips and our hotel recommendations
Where to stay in Porto – Best Neighborhoods and Best Hotels
Honeymoon in Porto – Tips and Best Hotels
Find the best accommodation in Porto on Booking.com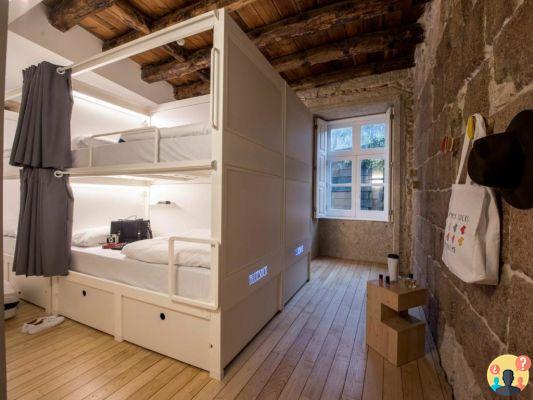 Internet Chip in Porto
It's getting easier and cheaper to have unlimited internet throughout your trip in Porto.
You can buy a cell phone chip online here in España. We always use and love it! You receive the SIM card at your address, then just insert it into your cell phone and you will arrive in Porto with unlimited 4G internet throughout the trip.
Want to have unlimited internet throughout your trip?
Compare prices and buy your international travel chip in advance at America Chip, EasySim4U, My Chip ou Connected Travel.
Travel insurance for Portugal
Buying travel insurance for Porto is required. All this because of Schengen Treaty, which requires contracting Europe travel insurance with medical and hospital coverage of at least 30 euros.
Read all about travel insurance:
Travel Insurance Portugal – Is it mandatory? Learn Everything Here
Documents to enter Europe – See which ones you need
Travel Insurance Europe – Complete Guide on How to Hire
How much does travel insurance for Europe cost?
What is the Cheapest Travel Insurance – Tips on How to Save
How to Get Travel Insurance – 5 Easy Steps [DISCOUNT]
Which Travel Insurance to Choose – 3 Infallible Tips to Help
Best Travel Insurance Europe – Which one to choose for your trip?
International Travel Insurance – Step-by-step How to Hire
Car rental in Porto
Renting a car in Portugal is a great idea. In addition to optimizing your time a lot, you will be able to enjoy it more without having to depend on public transport. Driving in Porto is simple, nothing very different from here in España.
We really like Rent Cars to find the cars we use on our travels. It is the only one in Spain that compares the best rental companies in the world, but lets you pay in reais, without IOF. In addition, it is also the only one that lets you pay in 12 interest-free installments. It is worth it!
We made a super complete post of how to rent your car in Portugal. We explain how toll collection works in the country, roads, necessary documentation and much more. It is worth checking!
Click here and get your car rental quote at Rent Cars and find the best prices
Flights to Porto
Airfare is one of the biggest costs, but if you plan ahead, you can get cheap tickets to Portugal.
It is also advisable to avoid high season, such as Christmas, New Year, Carnival and Easter, which are always in high demand. On average you can expect to pay around R$3.000 round trip, but of course it all depends on how far in advance you plan your trip.
The airlines that fly from España to Portugal with a direct flight are TAP, Latam and Azul. There are also those that make a stopover in Madrid, which is just an hour from Lisbon, such as Air Europa and Iberia.
Want to find cheap flights to Portugal?
Find discount flights every day on Promo Tickets.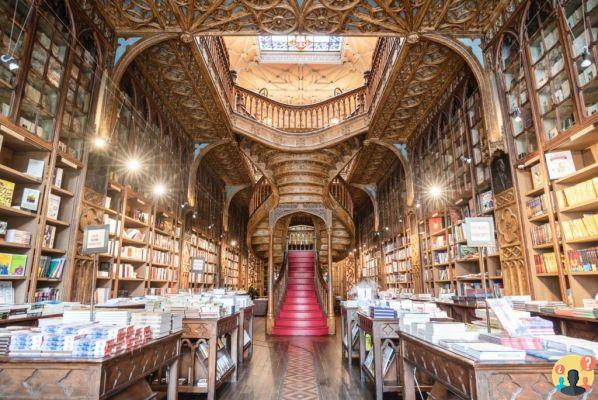 Read all our Porto tips and posts
Cell Phone Chip in Portugal – Where to Buy?
Where to stay in Porto, Portugal – Best neighborhoods and hotels
Honeymoon in Portugal – Cities worth including in the itinerary
Hotels in Porto, Portugal – 16 best and best rated hotels
Porto – Complete city guide
Best Rooftops and Bars in Porto in Portugal
Where to eat well and cheaply in Porto, Portugal
Things to do in Porto, Portugal – 3 days itinerary