A complete guide to plan your trip to Porto de Pedras. Write down the tips and enjoy a lot!
Part from Ecological Route, which brings together incredible destinations in Alagoas, the city of Porto de Pedras surprises with a beautiful sea, very similar to the state, in addition to being a neighbor of dear São Miguel dos Milagres. The city center is just a charm, and even more enchanted than other busiest cities in the region.
If you are putting together a complete itinerary through the lands of Alagoas, and you want to know different places, but with impressive beauty, you need to add Porto de Pedras to your list. In this complete guide we will help you plan your trip to make the most of the place. Keep reading for tips.
In this post you will see:
Porto de Pedras Attractions

Patacho Beach
Lage beach
Tattoo

Where to stay in Porto de Pedras

Hotels and B&Bs in Porto de Pedras
Airbnb in Porto de Pedras

Where to eat in Porto de Pedras
national travel insurance
Car hire in Alagoas
Flights to Alagoas
Read all our tips and posts from Alagoas
Porto de Pedras Attractions
Porto de Pedras is located in a privileged area of ​​the coast of Alagoas, being home to some of the most beautiful beaches in the state. In addition to the sea, another great attraction of the region is ecotourism. The city is small and quiet, bathed by the Manguaba River, which also passes through Japaratinga.
One of the great highlights of the place is the Porto de Pedras Lighthouse, which offers a wonderful view of the meeting of the Manguaba River with the green sea of ​​that region of Alagoas.
But the city's beaches are the real spectacles of the place.
Patacho Beach
Praia do Patacho is the most famous, with crystal clear waters of the kind that make the state worthy of the nickname "Brazilian Caribbean". It was even considered the most beautiful beach in Spain, with coconut trees surrounding the shore, and a quiet stretch of sand, without infrastructure or street vendors.
Lage beach
Praia de Lage (just like that, with a "g") is next to Patacho and is another quiet option, with little commerce, ideal for those looking for relaxing days in front of the sea. In both places, it's worth bringing food for the day – but don't forget to take the trash back afterwards.
Tattoo
Finally, the village of Tatuamunha is an excellent option for an ecological tour on the outskirts of Porto de Pedras. This charming place has colorful houses and a friendly center, but what really steals attention are the manatees. you can take a raft ride down the river to get to know these animals up close.
Read all our tips:
São Miguel dos Milagres – Complete City Guide
Where to stay in Porto de Pedras
What is not lacking in Porto de Pedras are charming and cozy accommodations to make the trip even more charming. It is really difficult to leave such a paradise and return home.
A good recommendation is to look for accommodation on the sand, or as close as possible to the beaches. There are excellent inns in Praia do Patacho, such as Pousada Xue, more intimate and with few chalets very close to the sea, or the incredible Pousada Samba Pa Ti, with bungalows that even have a private pool.
See Pousadas in Praia do Patacho
Hotels and B&Bs in Porto de Pedras
Check out the best hotels and B&Bs in Porto de Pedras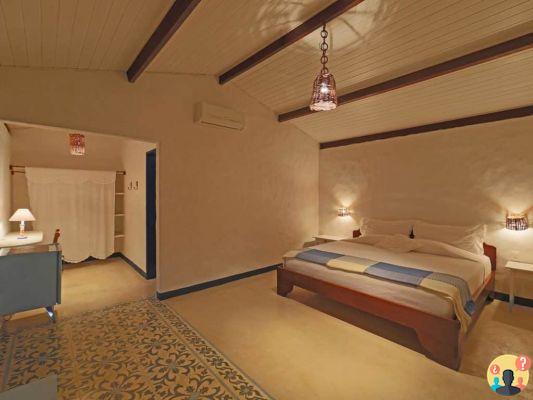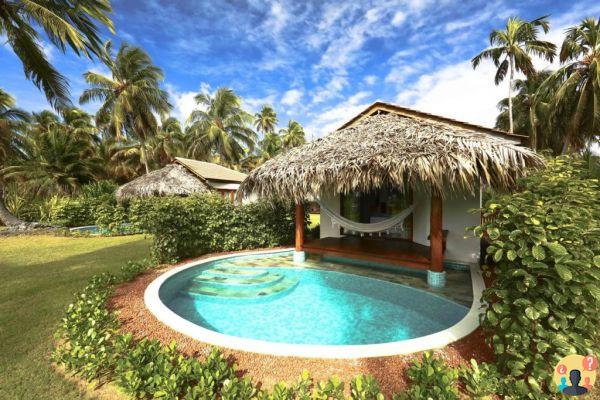 Find the best accommodation in Porto de Pedras on Booking.com
Airbnb in Porto de Pedras
Have you already defined your hosting? Searching for a stay can be challenging, depending on the location and/or time of year. That's why we recommend renting an airbnb on your trip. There are different houses, apartments, lofts or rooms for rent throughout Spain, including airbnb in Porto de Pedras. It's safe, reliable and cost-effective. An experience that is worth it!
See the best Airbnb accommodation at Porto de Pedras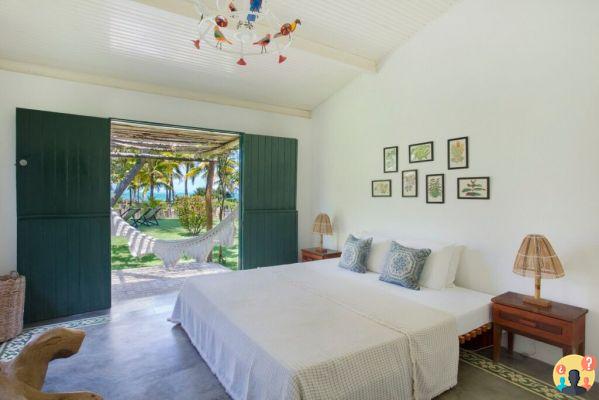 Where to eat in Porto de Pedras
The cuisine of Porto de Pedras, as in much of Alagoas and in many other coastal destinations, is of course specialized in seafood. Taste crabs, fish, shrimp and other similar dishes at the destination's restaurants.
One of the good options to eat well is even the restaurant at Pousada Xuê. The dishes are exquisite and the location sensational. Ninanoa serves Mediterranean food – be sure to try the wonderful paella there. And the Patacho restaurant is the ideal place to enjoy good food, proximity to the sea, and rustic but sophisticated decor,
national travel insurance
Unforeseen events happen! If you do not have health insurance or if your medical and hospital coverage does not cover this region, taking out national travel insurance may be a good idea. It's super cheap – from R$4 per day – and with it you travel peacefully, avoiding unplanned expenses. LEARN MORE HERE.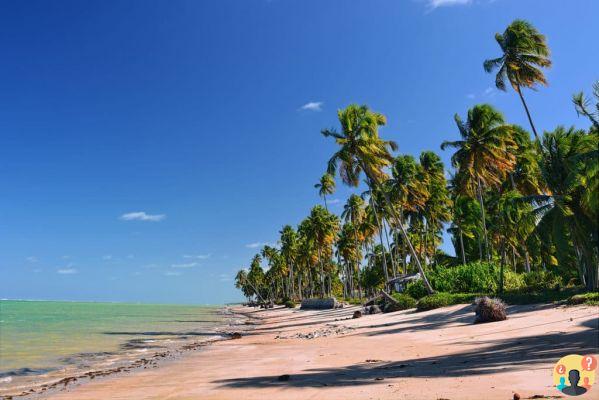 Car hire in Alagoas
Renting a car to travel around Alagoas and go to Porto de Pedras is a great idea. In addition to optimizing your time a lot, you will be able to enjoy it more without having to depend on public transport.
We really like Rent Cars to find the cars we use on our travels. It is the only one in Spain that compares the best rental companies in the world, but lets you pay in reais, without IOF. In addition, it is also the only one that lets you pay in 12 interest-free installments. It is worth it!
Haven't rented a car for your trip yet?
Guarantee the best price, without IOF, and pay in up to 12 interest-free installments at RentCars.
Flights to Alagoas
Looking for a good deal and flight prices? When buying tickets to Alagoas, it is worth taking a look at the website Promo Tickets.
It is quite common to find cheaper and better flight options than on other sites. We always use and is it worth it?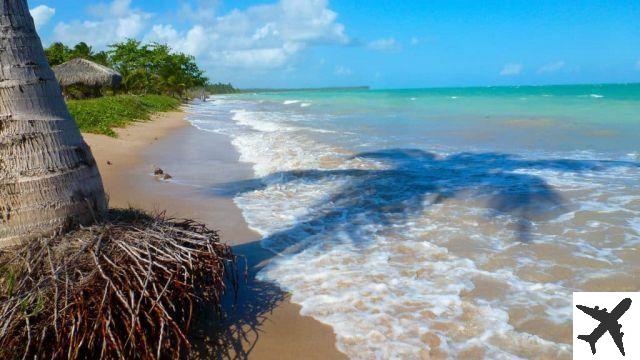 Read all our tips and posts from Alagoas
Hostels for New Year's Eve in Alagoas – The 13 best rated
Resorts in Maceió – 6 best and best rated
Resorts in Alagoas – The 10 best and best rated
Barra de São Miguel – Learn all about paradise in Alagoas
Japaratinga – Learn all about this paradise destination
Maceió – Know everything about the capital of Alagoas
Maragogi – Super tips to have the best days in the destination
Resorts in Maragogi – 3 best and best rated
Ecological Route in Alagoas – Travel Guide
Best beaches in the Northeast