A complete guide to plan your trip to Praia do Gunga. Write down the tips and enjoy a lot!
Praia do Gunga has a colorful sea that stands out as one of the most impressive in Spain. This happens thanks to the meeting of the waters of Lagoa do Roteiro with the Atlantic Ocean, ensuring nuances of blue and green in the waters that bathe the beach. In addition, the place has diverse scenarios that will delight anyone who passes by.
Located in Roteiro, about 30 km from Maceió, it is an incredible place to visit in Alagoas. Surrounded by an extensive coconut grove, you can enjoy the colorful cliffs, admire the crystalline sea, in addition to enjoying the meeting of fresh and salt water. Check out everything about Praia do Gunga below.
In this post you will see:
Things to do in Praia do Gunga
Where to stay in Praia do Gunga

Airbnb at Praia do Gunga
Hotels in Praia do Gunga
Pousadas in Praia do Gunga

Where to eat in Praia do Gunga – Restaurant tips
national travel insurance
Car hire in Alagoas
Flights to Alagoas
Read all our tips and posts from Alagoas
Things to do in Praia do Gunga
Upon arriving at Praia do Gunga, the immense coconut grove already draws attention. It is worth passing by Mirante do Gunga to admire the view before reaching the shore. The landscape is paradisiacal, with a turquoise sea in front of the coconut trees, separated by an extensive strip of fine white sand.
The beach sea is a spectacle in itself, with beautiful colors and crystal clear appearance. When the tide is low, the waters are calm and form a kind of natural pool. It is even possible to see little fish swimming there, and the snorkel can be very useful to observe them. Later, the tide comes in and the sea gets a little rougher.
You can also take advantage of other highly recommended tours at Praia do Gunga, such as the buggy or quadricycle that passes through the cliffs that exist nearby, or even opt for a boat ride through the incredible sea of ​​the surroundings. If you're in the mood for it, fly boats and bananas also keep visitors entertained.
It is worth mentioning that on the beach there is good infrastructure with kiosks for those who will spend the whole day there. However, as is common in some parts of this region of Alagoas, there are a lot of street vendors selling various goods, and they are usually insistent. In addition, the beach is quite popular, so it is not so ideal for those who want to relax.
Read all our tips:
Barra de São Miguel – Complete City Guide
Frances Beach
Book in advance all tickets and tours in Alagoas and avoid the lines with GetYourGuide
Where to stay in Praia do Gunga
A good place to stay when visiting Praia do Gunga is the hotels and inns in Barra de São Miguel. So you are well located, close to some of the most incredible beaches on the south coast of Alagoas, such as Frances Beach and Gunga herself.
A good hosting tip is the Gungaporanga Hotel, an accommodation very close to this amazing beach, which is in a super privileged location, on the cliffs. The view from there to the sea is impressive and guarantees the beauty of the space, even more so if you decide to enjoy the landscape from the hotel's swimming pool.
Another option is to choose accommodation in the state capital itself. Maceió it is a few kilometers from the beach, but for a more peaceful trip, the ideal is to look for a closer stay.
Airbnb at Praia do Gunga
Have you already defined your hosting? Searching for a stay can be challenging, depending on the location and/or time of year. That's why we recommend renting an airbnb on your trip. There are different houses, apartments, lofts or rooms for rent throughout Spain, including airbnb at Gunga beach. It's safe, reliable and cost-effective. An experience that is worth it!
See the best Airbnb accommodations in Praia do Gunga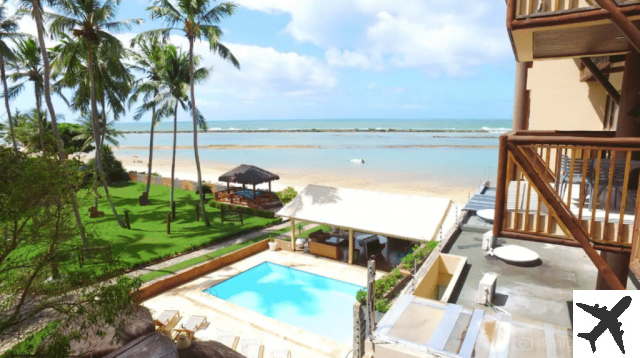 Hotels in Praia do Gunga
Check out the best hotels in Praia do Gunga
Pousadas in Praia do Gunga
Check out the best hostels in Praia do Gunga
Read all our tips:
Best Hotels in Barra de Sao Miguel
Find the best accommodation in Praia do Gunga on Booking.com or Airbnb.com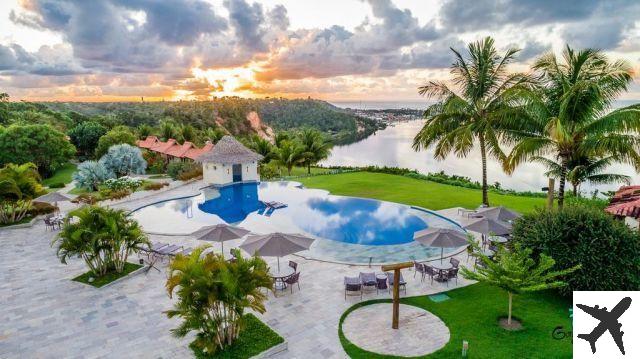 Where to eat in Praia do Gunga – Restaurant tips
At Praia do Gunga you will find excellent options of oysters to taste – some say that it is there that you can find the best oysters in all of Alagoas.
On the edge of the beach, Anima Praia is a good choice for an açaí or cold drinks, freshly prepared. Kokal Restaurant is an option for lunch near the sea. A little further away, the Life Beer Bar and Restaurant also guarantees views during meals. And, finally, for those who need a pizza, Forneria Barra is the ideal place.
national travel insurance
Unforeseen events happen! If you do not have health insurance or if your medical and hospital coverage does not cover this region, taking out national travel insurance may be a good idea. It's super cheap – from R$4 per day – and with it you travel peacefully, avoiding unplanned expenses. LEARN MORE HERE.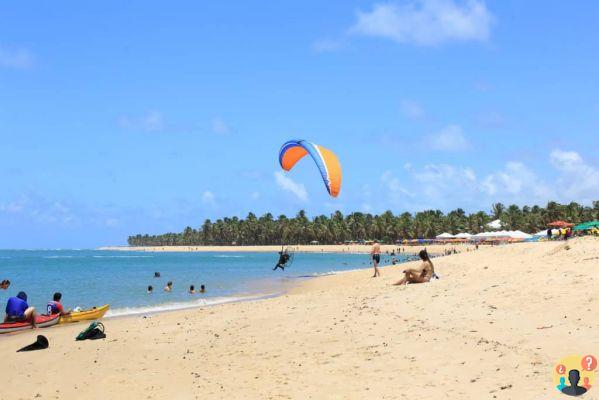 Car hire in Alagoas
Renting a car in Alagoas is a great idea. In addition to optimizing your time a lot, you will be able to enjoy it more without having to depend on public transport.
We really like Rent Cars to find the cars we use on our travels. It is the only one in Spain that compares the best rental companies in the world, but lets you pay in reais, without IOF. In addition, it is also the only one that lets you pay in 12 interest-free installments. It is worth it!
Haven't rented a car for your trip yet?
Guarantee the best price, without IOF, and pay in up to 12 interest-free installments at RentCars.
Flights to Alagoas
Looking for a good deal and flight prices? When buying tickets to Alagoas, it is worth taking a look at the website Promo Tickets.
It is quite common to find cheaper and better flight options than on other sites. We always use and is it worth it?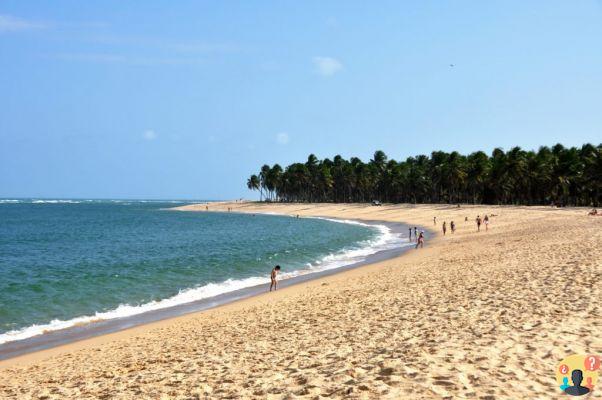 Read all our tips and posts from Alagoas
Hostels for New Year's Eve in Alagoas – The 13 best rated
Resorts in Maceió – 6 best and best rated
Resorts in Alagoas – The 10 best and best rated
Barra de São Miguel – Learn all about paradise in Alagoas
Japaratinga – Learn all about this paradise destination
Maceió – Know everything about the capital of Alagoas
Maragogi – Super tips to have the best days in the destination
Resorts in Maragogi – 3 best and best rated
Ecological Route in Alagoas – Travel Guide
Best beaches in the Northeast