A complete guide to plan your trip to Punta Cana. Write down the tips and enjoy a lot!
Surrounded by the crystal clear waters of the Caribbean, Punta Cana is one of the darlings of Brazilian newlyweds who are looking for a paradise destination for their honeymoon.
Luxurious resorts, full-service hotels, perfect beaches, tours of unspoilt islands and warm days await tourists who want to discover this little paradise in the Dominican Republic.
What to do in Punta Cana
The region is well known for its clear beaches, such as the beaches of Bávaro, Cap Cana and Macaco. Some of the most popular activities are kayaking, diving, sailing and snorkeling.
Those who travel to Punta Cana will hardly miss visiting the famous Saona Island, considered one of the best tours in the region due to its clear sand, turquoise water and rich marine fauna.
And for those who can extend the trip a little further, it is worth visiting the colonial city of Santo Domingo. Its historic center, shops and museums make this tour a very pleasant experience.
Read all our tips:
Best Attractions and Tours in Punta Cana
Honeymoon in Punta Cana – Tips for Planning the Trip
Book all Punta Cana tickets and tours in advance and skip the lines with GetYourGuide
Where to stay in Punta Cana – Our hotel recommendations
Punta Cana is the ideal destination for those who want to relax on stunning beaches and in really comfortable accommodations. Therefore, choosing a good hotel in the region can make all the difference in the trip.
Praia Bávaro and Arena Gorda are where the largest number of resorts are located, ideal for families and friends. If you are looking for luxury and exclusivity, choose Cap Cana. The resorts on Uvaro Alto and Macaco Beach have their exclusivity with more affordable prices.

To get away from the hustle and bustle, the best option is to face the wildness of the sea further north, in Uvero Alto and Macao, or face the desert paradise at the southern tip, in Cabeza de Toro. Whose complicated access is ideal for those who want to isolate themselves, without losing the natural beauties.
See more complete tips on where to stay:
Best hotels in Punta Cana
Resorts in Punta Cana – The 20 best all inclusive in the destination
Find the best accommodation in Punta Cana on Booking.com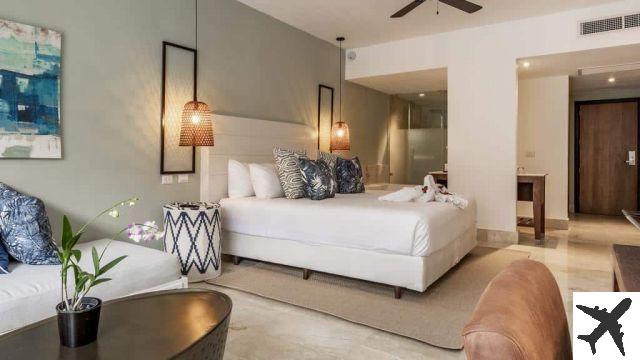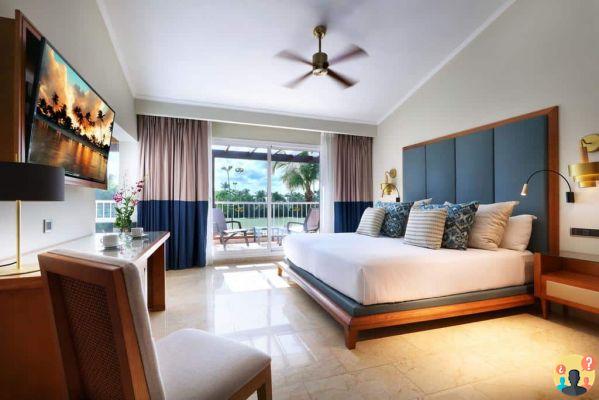 Where to eat in Punta Cana – Restaurant Tips
Punta Cana has the most diverse restaurants, from Italian cuisine to typical dishes of the region with lots of seafood. In addition, all-inclusive resorts have several restaurants available to their guests, which is why it is so important to choose your accommodation well.
However, if your case does not include an all-inclusive resort, don't worry. The city has excellent restaurants, such as the Dolce Italia Bavaro, which offers Italian cuisine, or the Bachata Rosa, which offers international cuisine without losing the Caribbean seasoning.
There is also La Palapa in rustic style, as a large bungalow amidst palm trees and with a beautiful view of the sea in front. Worth knowing!
Internet Chip in Punta Cana
It's getting easier and cheaper to have unlimited internet throughout your trip in Punta Cana. Nowadays you can buy an international cell phone chip online while you're still here in España. We always use and love it!
You receive the sim card at your address and then just insert it into your cell phone to reach your destination with unlimited 4G internet working.
Also read more chip tips:
International Cell Phone Chip – Which is the Best and How Much Does It Cost?
America Chip Discount Coupon – 10% OFF on Travel Chip
Want to have unlimited internet throughout your trip?
Compare prices and buy your international travel chip in advance at America Chip.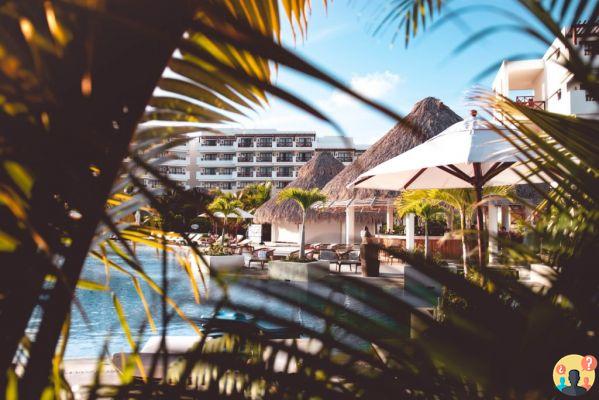 Travel Insurance for Punta Cana
Taking out travel insurance for Punta Cana is an excellent way to ensure a smooth trip and avoid worries. Having the assistance of insurance gives you the peace you need to enjoy your destination and know that you have support if you need it. Also enjoy our Insurance Promo discount coupon. - SEE PRICES
Read all about travel insurance:
Maritime Travel Insurance – Complete National and International Guide
What is the Cheapest Travel Insurance – Tips on How to Save
How to Get Travel Insurance – 5 Easy Steps [DISCOUNT]
Which Travel Insurance to Choose – 3 Infallible Tips to Help
International Travel Insurance – Step-by-step How to Hire
Car rental in Punta Cana
Renting a car in Punta Cana is a great idea. In addition to optimizing your time a lot, you will be able to enjoy it more without having to depend on public transport.
We really like Rent Cars to find the cars we use on our travels. It is the only one in Spain that compares the best rental companies in the world, but lets you pay in reais, without IOF. In addition, it is also the only one that lets you pay in 12 interest-free installments. It is worth it!
Haven't rented a car for your trip yet?
Guarantee the best price, without IOF, and pay in up to 12 interest-free installments at RentCars.
Flights to Dominican Republic
Looking for a good deal and flight prices? When buying tickets to the Dominican Republic, it is worth taking a look at the website Promo Tickets.
It is quite common to find cheaper and better flight options than on other sites. We always use and is it worth it?
Read all our Dominican Republic tips and posts
Santo Domingo – Complete city guide
Santo Domingo travel insurance – Find out how to choose the ideal plan
Dominican Republic travel insurance – Tips and best plans
Dominican Republic – Complete Country Guide
Punta Cana Travel Insurance – See how to find the best plan
Punta Cana – Complete city guide
Honeymoon in Punta Cana – How to prepare the perfect trip
Best hotels in Punta Cana – 12 places to stay at a great price
Resorts in Punta Cana – The 20 best all inclusive in the destination
The 5 best all-inclusive resorts to go with the family in summer