A complete guide to plan your trip to Santa Barbara. Write down the tips and enjoy a lot!
The city of Santa Barbara is located between the Californian mountains, just two hours from Los Angeles, and has a youthful climate with beautiful coconut trees and orange sunsets. An excellent destination to enjoy with family or friends during the weekend.
If you have the desire and curiosity to get to know one of California's favorite destinations, then just scroll down to find out all the tips in the region:
In this post you will read:
Things to do in Santa Barbara
Where to stay in Santa Barbara – Our hotel recommendation
Internet Chip in Santa Barbara
California travel insurance
Car hire in Santa Barbara
Flights to California
Read all our California tips and posts
Things to do in Santa Barbara
One of Santa Barbara's trademarks is the Stearns Wharf. The place has several restaurants, bars and ice cream parlors with a perfect view of the East and West beaches.
And, speaking of beaches, walking along the East Beach at sunset and closing the day with a nice picnic on the lawn next to the beach is one of the favorite walks in the city.
It is also very common to find agencies that sell sailing, kayaking or even stand up paddle boat tours. In addition, another tour that is worth investing in is the gastronomic tours, especially in vineyards.
For those who want to spend and buy souvenirs, State Street is perfect: full of shops and restaurants, it is a great place to enjoy a beer and guarantee a beautiful travel souvenir.
Read all our tips:
Top attractions in Santa Barbara
Where to stay in Santa Barbara – Our hotel recommendation
Santa Barbara is known for its cozy cottages and inns, as well as beachfront hotels and resorts. There are options and budgets for all tastes and types, however we recommend chalets and inns for couples who want more privacy. As for young people and families, we recommend hotels in the center and close to the beach because of their practicality.
Below you can find out a little more about the inns by region, as well as some hotels where we stayed.
Read all our tips:
Best Hotels and B&Bs in Santa Barbara
Hotel Santa Barbara Inn – Our Review
Cheshire Cat Inn Hotel – Our Review
Find the best accommodation in Santa Barbara on Booking.com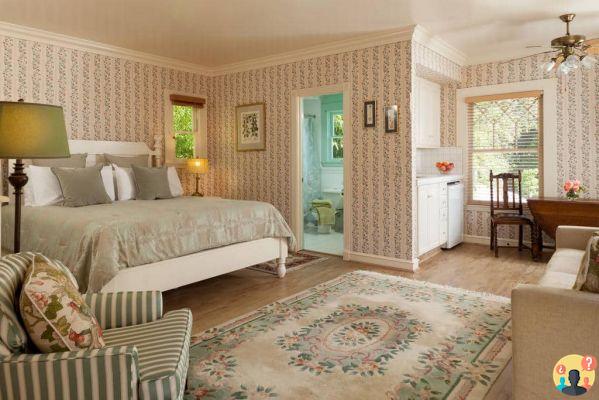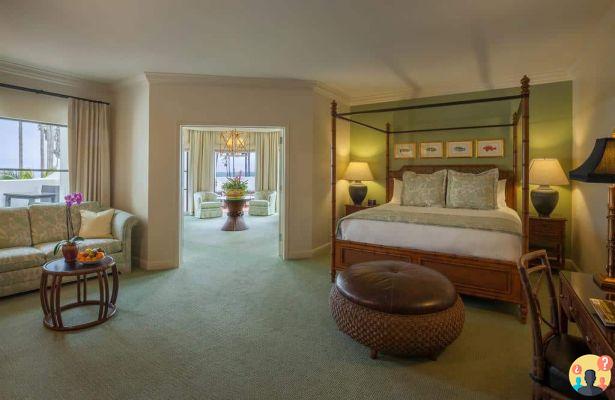 Internet Chip in Santa Barbara
It's getting easier and cheaper to have unlimited internet throughout your trip in Santa Bárbara. Nowadays you can buy an international cell phone chip online while you're still here in España. We always use and love it!
You receive the sim card at your address and then just insert it into your cell phone to reach your destination with unlimited 4G internet working.
Also read more chip tips:
International Cell Phone Chip – Which is the Best and How Much Does It Cost?
America Chip Discount Coupon – 10% OFF on Travel Chip
Want to have unlimited internet throughout your trip?
Compare prices and buy your international travel chip in advance at America Chip.
California travel insurance
Buying travel insurance for California is an excellent way to ensure a smooth trip and avoid worries. Having the assistance of insurance gives you the peace you need to enjoy your destination and know that you have support if you need it. Also enjoy our Insurance Promo discount coupon. - SEE PRICES
Read all about travel insurance:
What is the Cheapest Travel Insurance – Tips on How to Save
How to Get Travel Insurance – 5 Easy Steps [DISCOUNT]
Which Travel Insurance to Choose – 3 Infallible Tips to Help
International Travel Insurance – Step-by-step How to Hire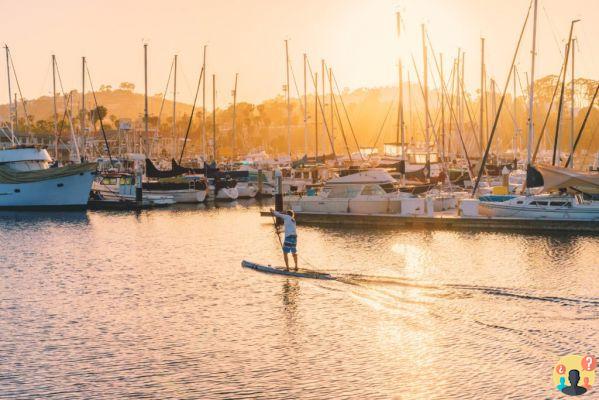 Car hire in Santa Barbara
Renting a car in Santa Barbara is a great idea. In addition to optimizing your time a lot, you will be able to enjoy it more without having to depend on public transport.
We really like Rent Cars to find the cars we use on our travels. It is the only one in Spain that compares the best rental companies in the world, but lets you pay in reais, without IOF. In addition, it is also the only one that lets you pay in 12 interest-free installments. It is worth it!
Haven't rented a car for your trip yet?
Guarantee the best price, without IOF, and pay in up to 12 interest-free installments at RentCars.
Flights to California
Looking for a good deal and flight prices? When buying tickets to California, it is worth taking a look at the website Promo Tickets.
It is quite common to find cheaper and better flight options than on other sites. We always use and is it worth it?

Read all our California tips and posts
San Diego – Complete City Guide
Where to stay in San Francisco – Top regions and hotels
Car Hire in Los Angeles – Check it all out in this guide
Los Angeles – Complete Guide to the City of Angels
Hotel Cavallo Point em Sausalito
Sports and Games in San Francisco – Everything You Need to Know
Where to Buy in San Francisco California
Car Hire in San Francisco – Find out how to get discounts
Golden Gate Bridge in San Francisco – Where to take the best photos
San Francisco – Complete Travel Guide