The Santa Barbara Inn has a great location in addition to the beautiful view - right on the waterfront! Come read our post and learn a little more about this hotel and the city.
Santa Barbara it was our last destination on the trip to California. The city has a very pleasant energy, with beautiful coconut trees and an orange sunset in the mountains. Plus, the place has a youthful spirit, right in the Californian vibe. It is normal to come across there with families enjoying the day on a bike or walking with their dogs on roller skates.
In our four days in Saint Barbara, two of them stayed at Santa Barbara Inn. The other two stayed at the Cheshire Cat Inn. Take a look at our post.
Be prepared with travel insurance!
Having insurance at the time of the squeeze makes all the difference.
Click here and get yours (use the coupon FORTRAVELOVERS for 5% off)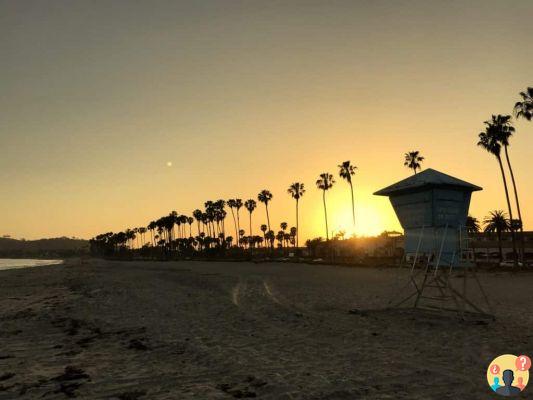 Where to stay – Santa Barbara Inn
O Santa Barbara Inn it is a newly renovated boutique accommodation, which has a very typical architecture of the city. The hotel's facade is like all downtown Santa Barbara homes, with terra cotta roofs. However, it is finished off by a beautiful dome of handcrafted colorful tiles. Its decoration is carefully designed with a Spanish and Mediterranean touch.
The highlight of the hotel is the sea ​​view – just cross the street and you will be on East Beach! You can enjoy another sunset worth remembering. A simple and classic luxury with a beautiful view of the Pacific Ocean.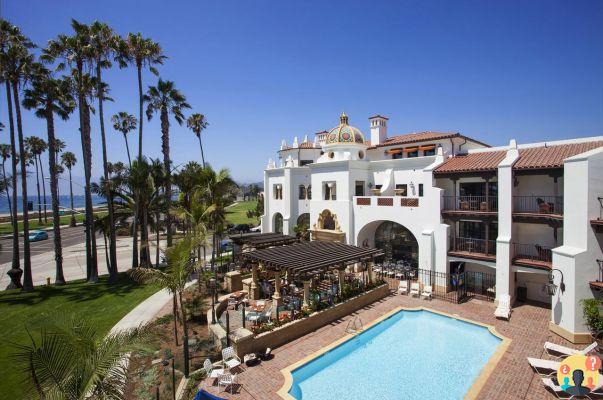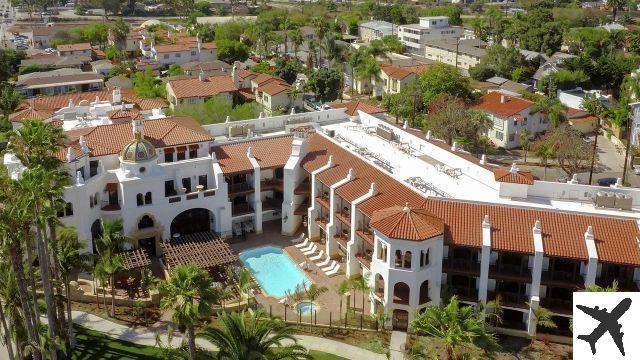 Santa Barbara Inn location
The hotel is located on a quiet corner, as I said, right in front of the sea. It's for sure the best view among the hotels we stayed at in California. The hotel is a 20-minute walk from Stearn Wharf Pier. The walk may seem long but you can enjoy the beautiful view along the edge of the city.
Accommodations at the Santa Barbara Inn
The hotel has 70 recently renovated rooms with a private balcony and some even have a view of the sea. Rooms are spacious with pastel decor and wood and bamboo accents. All equipped with air conditioning, blackout drapes (which I love!), LED TV with complimentary movie channels, minibar, bathtub, bathrobe, double sinks and heated bathroom floor. The hotel also offers, free of charge included in the rate, breakfast and wi-fi.
We stayed in a standard room, with a super comfortable king bed and a balcony overlooking the sea. Upon arrival at the room, we were greeted with a white wine from the city. Excellent!
The hotel also has the suites – which are much larger rooms with a living room. Suites are ideal for honeymooners.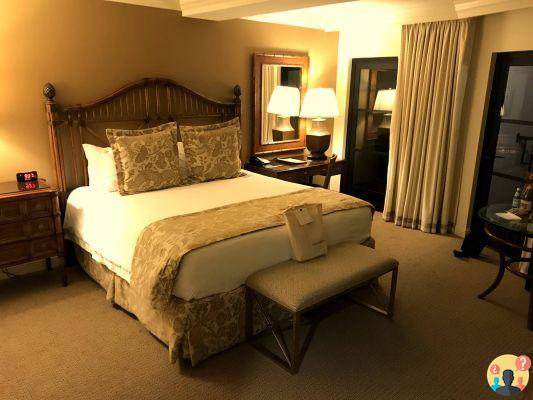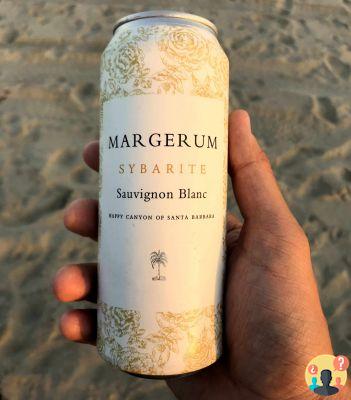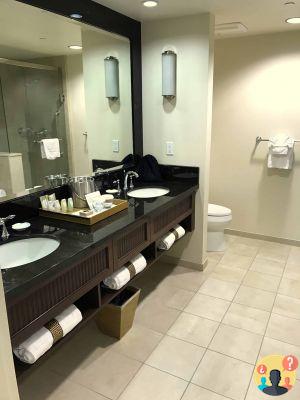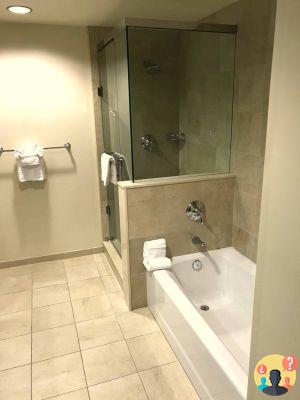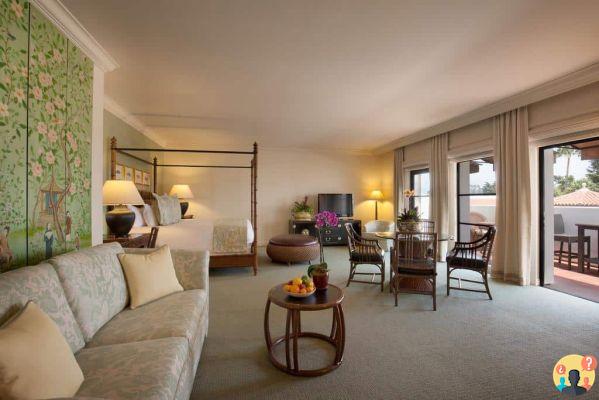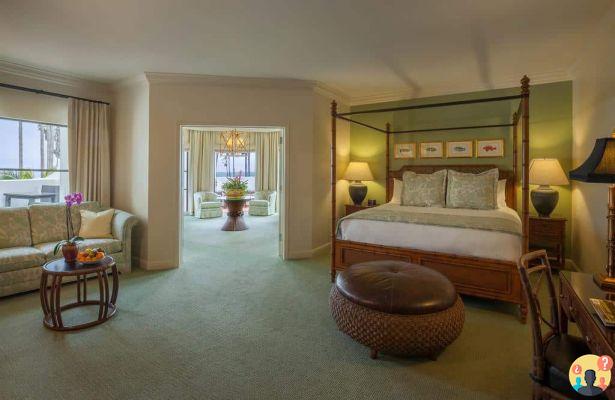 Breakfast
Continental-style breakfast is included in the rate – for two people per room. The breakfast variety is not the best, but everything is well served. The service and atmosphere are great. We were welcomed by Mr. José, a friendly Mexican fan of Brazilian football.
Convivo Restaurant
All meals are served in the Convivo Restaurant and Bar. The atmosphere is super romantic. At night, the dim lighting is done with candles. A charm!
Again we were very well attended, especially when they realized that we were Brazilians. At the time of the World Cup – the subject was always our football. The friendly waiter showed us the Summer Peach Pizza ($19,00 – individual), the flavor was surprising – peach, jamon, caramelized onions and rosemary – which gave the dish a special taste. And to finish off another rosé wine from the region by the hotel's fireplace in a super intimate atmosphere.
The restaurant also offers a great wine list with a wide variety from Californians (of course!), Spanish, Italian and French. The menu is Italian-inspired, pizzas are made in a wood-fired oven, seafood, meat and homemade pasta are some of the options.
Tip: For dinner you need to make a reservation. Keep an eye out for the restaurant's opening hours which close at 22pm – super early, like everything else in California.
Restaurant hours:
Daily: 7:00 am to 22:00 pm.
Brunch on weekends: 11:00 am to 14:30 pm
Happy Hour every day: 15:00 pm to 18:00 pm.
Learn more:
Instagram: @convivo-sb
Facebook: Live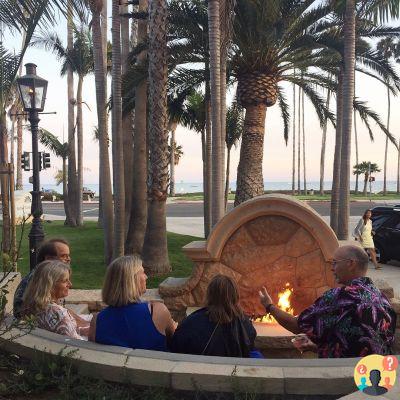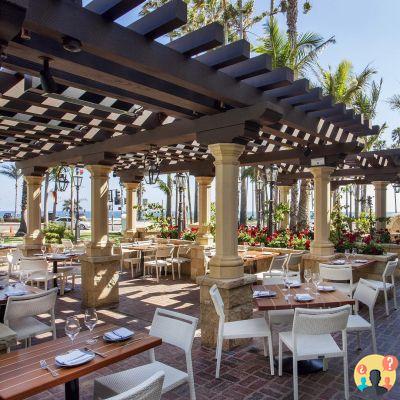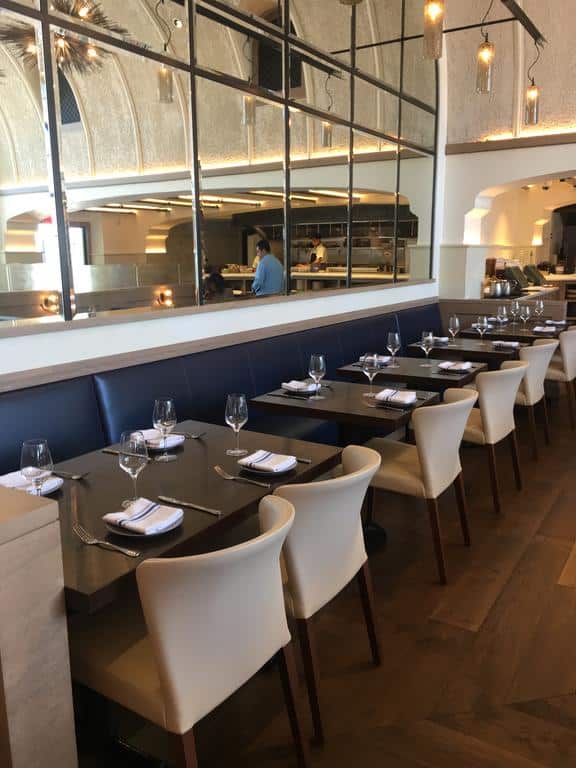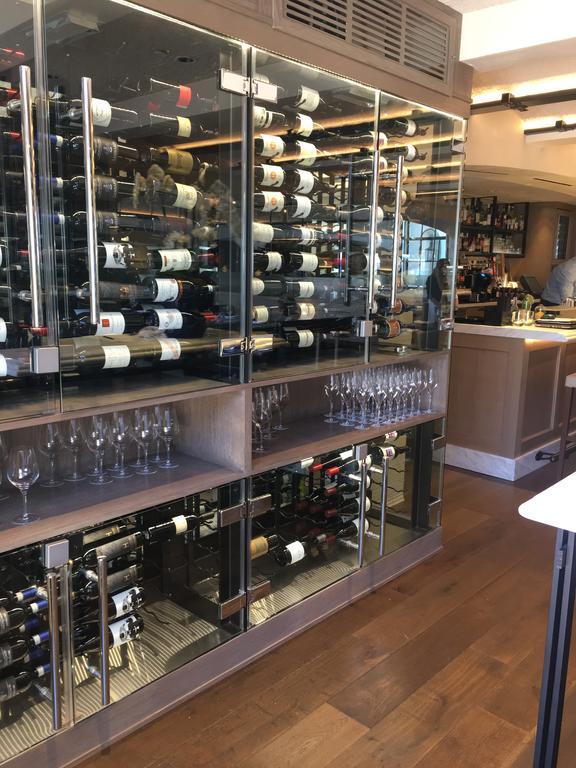 More:
Heated outdoor pool – year round
Outdoor bathtub/jacuzzi
Academia
Ideal location for a wedding – the day we arrived there was a
Valet parking (not included in the rate)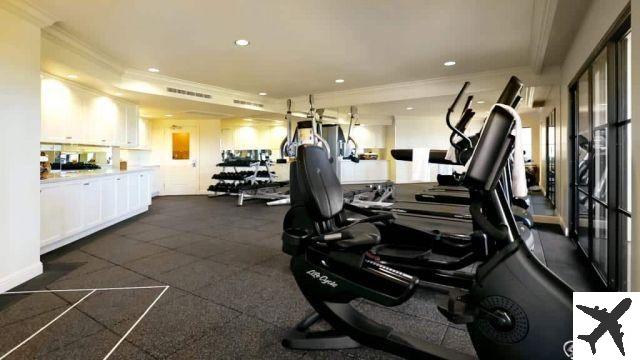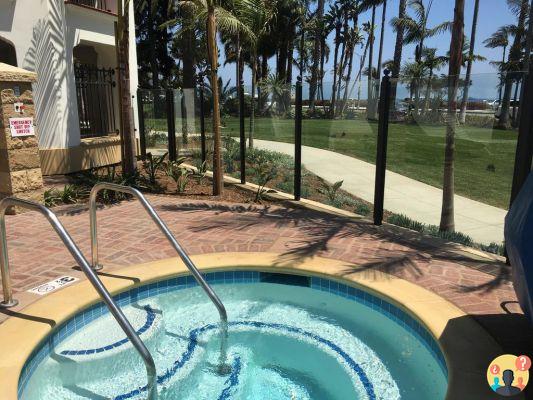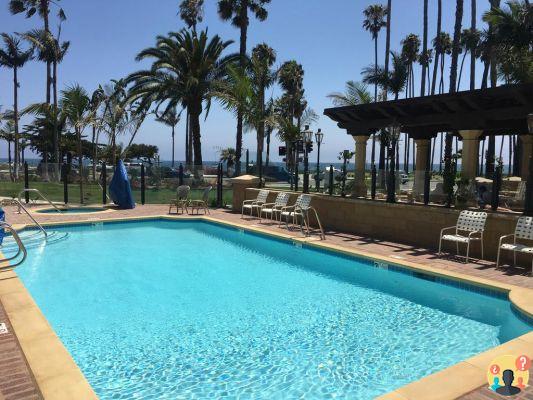 Write it down:
Address: 901 E. Cabrillo Blvd., Santa Barbara, CA., 93103, USA
Phone: + 1 (800) 231-0431
Facebook: santabarbarainnsb
MAKE YOUR RESERVATION OR LEARN MORE ABOUT THE HOTEL HERE
*** Travel Tips hosted at the invitation of Visit Santa Barbara
Already know where to stay in Santa Barbara and now want to know what to do during your stay?
Some worthwhile recommendations.
Of course, the first recommendation is to know the Stearns Wharf – registered trademark of Santa Barbara. The place has several restaurants, ice cream parlors and a very cool city vibe. In addition to the beautiful view of East Beach and West Beach
Right next to Stearns Wharf you can have a beer and stroll through the many shops and restaurants in State Street
walk through shore of Est Beach and enjoy the late afternoon on the immense lawn. Also bring some food and drinks for a picnic.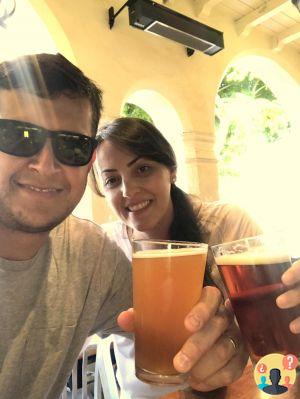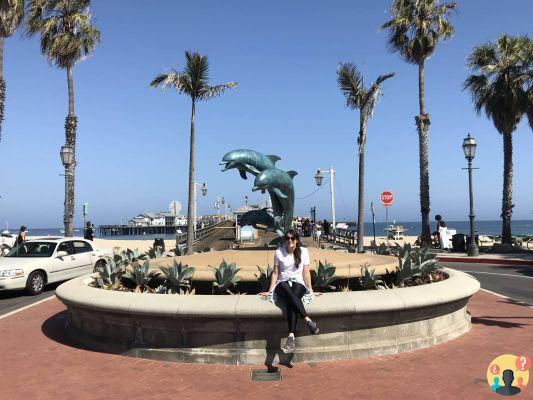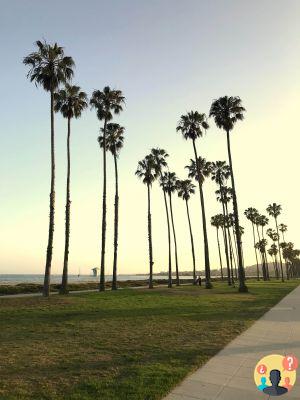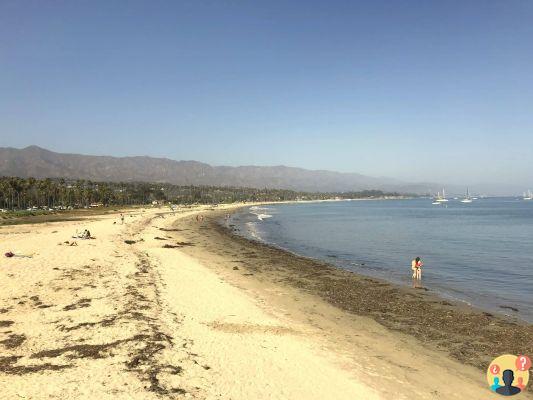 Did you like the hotel and our tips? Tell us here on the blog
See more hotels on sale this week in Santa Barbara, California
California travel insurance
Buying travel insurance for California is an excellent way to ensure a smooth trip and avoid worries. Having the assistance of insurance gives you the peace you need to enjoy your destination and know that you have support if you need it. Also enjoy our Insurance Promo discount coupon. - SEE PRICES
Receive a SIM card at your home in España and use unlimited Internet in Santa Barbara and across the US

Are you also tired of only being able to use your cell phone at points that you find Wi-Fi free during the trip? And having to pay per day to be able to use a GPS in the rental car on the trip?
We couldn't take it anymore, especially because we wanted to post real-time photos of our trip on social media. In addition, Google is a great ally to find what we need while on vacation, such as information and places, and you can't just use it where you have Wi-Fi.
So we discovered one of the best solutions to end this problem, that you will no longer have to spend hours of travel in phone stores in the country, speaking an unknown language to get a SIM card. This is one of the tips we love to give our readers: America Chip.
Write it down: The company sends an international Chip to your home in Spain. When you're on the plane, just change your Brazilian SIM card for this international one. You will arrive in the United States with unlimited internet, using your cell phone at will, as you use in España.
Arriving in the United States, you can use it all day, anywhere. You'll save on GPS rentals, Skype credits, and you'll still be able to use social networks, Google, or search for anything on the internet all day. In addition, you can still call your home to send travel news as many times as you want via WhatsApp or Facetime.
Read More
San Francisco Complete Guide – Everything You Need to Know
Things to do in San Francisco – 22 Must-See Attractions
Golden Gate Bridge – Where to Take the Best Photos
Car Rental San Francisco – How to Get Discounts
Travel Insurance in San Francisco – Is It Worth It?
Where to Eat in San Francisco
Where to Stay in San Francisco
Hilton San Francisco Union Square – Our Review
Hotel San Remo – Where to Stay in San Francisco
Apple Farm Inn Hotel – Where to Stay in San Luis Obispo
Cheshire Cat Inn – Hotel in Santa Barbara, California
Auberge Carmel – Relais & Chateaux
Hotel Cavallo Point – Hotel em Sausalito
Where to Shop in San Francisco
Museums in San Francisco – 6 Attractions You Can't Miss
Sports and Games in San Francisco – Everything You Need to Know
International Travel Insurance – Check the Step-by-Step on How to Hire
Travel Insurance for the United States – Is it mandatory?
Plan your trip:
Get started now by booking your hotel on Booking.com
Save time and money searching for the best Travel Insurance with the Seguros Promo comparator! Extra 5% off with coupon: FORTRAVELOVERS
Compare the best prices to rent a car from over 100 rental companies with Rentcars! (Pay in up to 12X! Pay in reais, without IOF)
Leave España with Unlimited 4G Internet!