In doubt about your next travel destination? We can give you a hand. We list the 10 most visited cities in Europe in 2022.
To do so, we used a Mastercard survey, which surveyed the most visited cities across the planet last year (of which seven are in Europe) and added three more destinations that are always among the top 10.
Check out our selection of the 10 most popular destinations in Europe in 2022!
Top 10 of the most visited cities in Europe in 2022
1. Paris
According to Mastercard's Annual Report, Paris was the second most visited city in the world in 2019, second only to Bangkok, Thailand. No less than 19,10 million tourists went to the City of Light which, of course, has a lot to offer.
Paris is a charm and the Eiffel Tower alone is worth a visit. However, some other attractions cannot be missing from your first itinerary. You will see that it is not a mere coincidence that it is among the most visited cities in Europe.
Below we list the sights:
Louvre Museum;
Cathedral of Notre-Dame;
Red Mill;
Catacombs of Paris;
Paris Pantheon;
Champs Elysees;
Galeries Lafayette;
Montmartre;
Orsay Museum;
Luxembourg Gardens.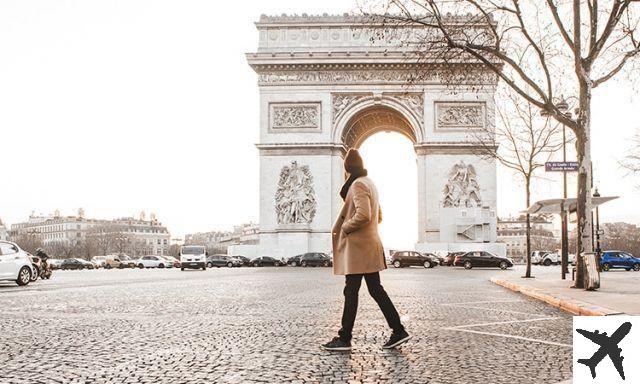 2. Londres
London in the top 10 most visited cities in Europe certainly does not surprise anyone, does it? The capital of England and the United Kingdom is second on our list and third in the Mastercard ranking.
There were 19,09 million visitors to London in 2019. And there is no shortage of attractions:
Westminster Abbey;
Big Ben;
London Eye;
Palace of Westminster;
Tower of London;
Camden, Portobello Road and Borough Grocery Stores;
Victoria & Albert Museum;
Natural History Museum;
National Gallery;
Museum of London;
London Wax Museum;
Hyde Park;
Tate Modern.
You won't regret taking a boat trip on the Thames either. So as not to waste time, buy your ticket to London's main attractions in advance.
3. Istanbul
The Turkish city received 13,40 million tourists in 2019 and ranked eighth in the Mastercard ranking. Get ready to see a city with a culture very different from ours.
It is probably one of the points that make Istanbul one of the most visited cities in Europe. Some of the attractions not to be missed in Istanbul:
Basilica of Hagia Sophia;
Blue Mosque;
Basilica Cistern;
Topkapi Palace;
Palace and Dolmabahçe;
Grand Bazaar;
Spice Market;
Turkish bath – be sure to take one.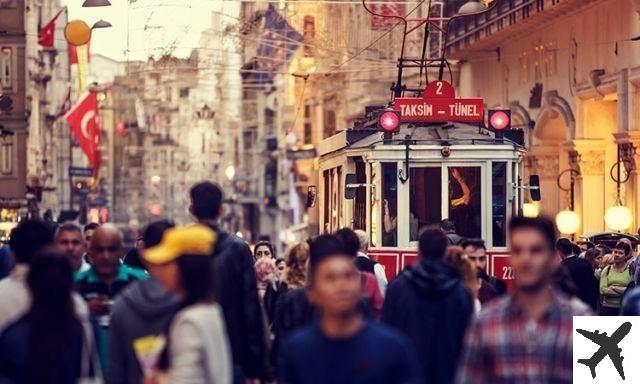 Have you already planned your next vacation? How about checking out cheap airline tickets to one of these European destinations?
4. Antalya
Tenth in the Mastercard ranking, Antalya was the travel destination of 12,41 million people and is therefore fourth in our list of most visited cities in Europe.
Europe travel insurance is mandatory!
Without a travel insurance policy in hand, you may be prevented from entering Europe. Find in Seguros Promo, travel insurance plans with best price and full coverage.
Quote Now →
A small town that has preserved its streets and old buildings, it gives access to the so-called Turkish Riviera, with turquoise blue beaches.
What to see there:
Beaches, all are beautiful;
Clock tower;
Torre Hidirlik;
Kesik Minaret Mosque;
Ruins of the Mausoleum of Maussollos;
Temple of Artemis, the Roman goddess of fertility;
Duden River Falls.
5. Milan
In the Mastercard ranking, the Italian capital of fashion is 16th, with 9,10 million visitors. What you can't miss in Milan:
Milan Duomo;
Merchants Square;
Santa Maria delle Grazie, para ver "A Última Ceia", by Da Vinci;
Vittorio Emanuele II Gallery;
Teatro alla Scala;
Ambrosian Art Gallery;
Brera 's picture gallery;
Castelo Sforzesco;
Monumental Cemetery;
Gae Aulenti Square.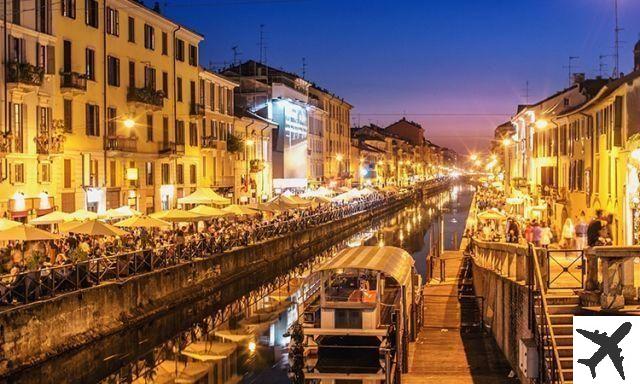 6 Barcelona
The Spanish city ranks 17th on Mastercard's list and sixth among the most visited cities in Europe. It received 9,09 million visitors in 2019.
For those who like architecture, Barcelona is a full plate: it is where the masterpieces of Antoni Gaudí are located. It is a destination that is very popular with Brazilians, since it is a city with a beach. Try not to miss:
Sagrada Familia Basilica;
Guell park;
La Rambla;
Milan House;
Gothic Quarter;
Casa Batlló;
Montjuic;
Plaza de Catalunya;
La Barceloneta;
La Boqueria;
Camp Nou (for those who like football, Barcelona stadium);
Picasso Museum;
Spain Square.
7. Palma de Mallorca
There were 8,96 million visitors, which earned Palma de Mallorca the title of 18th most visited city in the world in 2019 by Mastercard.
Located in eastern Spain and with crystal clear Mediterranean waters, it is on the largest island in the archipelago of the Balearic Islands. What not to miss there:
Beaches;
Majorca Cathedral;
Catamaran ride;
Snorkeling;
Rock formations of the Serra de Tramuntana;
Ecovinyassa organic farm.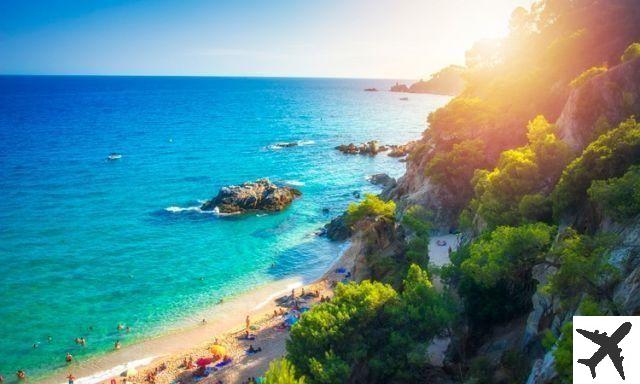 8. Lisbon
The capital of Portugal was left out of the Mastercard ranking, but it is in the Brazilian ranking of most visited cities. Be sure to see:
Belem Tower;
Jerónimos Monastery;
Alfama;
Sao Jorge's Castle;
Bairro Alto;
Rossio;
Commerce Square;
Lisbon Oceanarium;
Santa Justa Elevator;
Monument to the Discoveries;
National Sanctuary of Christ the King;
Liberty avenue;
Lisbon Cathedral;
National Pantheon;
Arch of Rua Augusta;
Eduardo VII Park;
National Palace of Queluz;
Belem Cultural Center.
9. Roma
Rome, the Italian capital, with attractions at every step, could not be left out either. The Italian destination needs no justification for being part of the list of most visited cities in Europe.
It's an amazing place, with a lot to see and not forgetting the good food and wine you can try there.
See what's unmissable there:
Coliseum;
St. Peter's Basilica;
Roman Forum;
Pantheon;
Trevi Fountain;
Sistine Chapel;
Vatican Museums;
Piazza Navona;
Spanish Steps;
Castel Sant'Angelo;
Palatine;
Trastevere;
Jardins da Vila Borghese;
Venice Square;
Campo de Fiori;
Basilica of Santa Maria Maggiore;
Capitoline Museums.
10. Amsterdam
Despite not being a very big city, Amsterdam has a lot to offer and is therefore among the most visited cities in Europe. Its main attractions are:
Amsterdam canals;
Rijksmuseum;
Museum Van Gogh;
Dam Square and the Royal Palace;
House of Anne Frank;
Begijnhof;
Red Light District;
Old church;
Dare;
Heineken Experience.
Of course, of the 10 cities that we have listed, there are still many cool things to see, we highlight those points that cannot be missed. If you can't do everything in one trip, schedule a return, it's always worth it.