Contents
The MadHouse Prague
Hostel Downtown
Hostel One Prague
Hostel Santini Prague
Hostel One Home
Mosaic House
Post Hostel Prague
Sophie's Hostel
Are you going to visit the Czech Republic and its capital Prague and want to save money on your accommodation? Here's our selection of the best hostels in Prague!
Whether you want to stay for a night, a weekend or a week or two in the city, staying in a youth hostel is often the cheapest way to stay! Youth hostels in Prague are ideal for travel, with an average cost of only €20 per night.
In addition, the accommodation conditions in Prague youth hostels are excellent and comfortable: central location, equipped common kitchen, secure rooms, bars, communal areas inside (living room) or outside (garden, balconies or terraces), individual lockers, etc.
Above all, staying in a youth hostel in Prague is the assurance of being surrounded by a lot of other travellers with whom it is possible to socialize and make nice encounters: to visit or party in Prague! To help you choose, here is a list of the best youth hostels in Prague.
The MadHouse Prague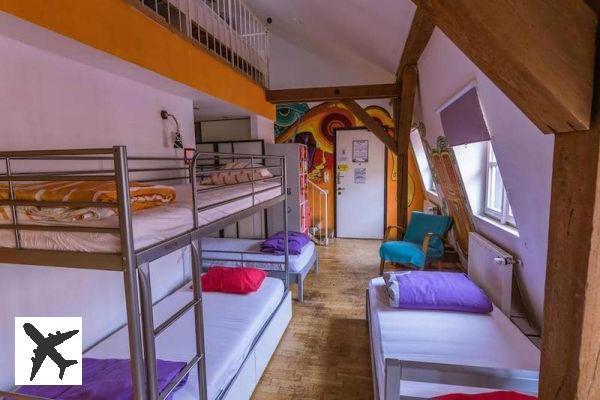 It was awarded the Hoscar 2018 of the best youth hostel in the Czech Republic, the MadHouse is one of the best in Prague for sure! Everything is done for you to have the best experience possible: Nightly activities, family dinners, hockey games, the hostel goes out of its way to offer you the best and also for you to meet as many other travelers as possible to make your adventure unforgettable.
Of course, you have everything you need to live well: kitchen and equipped common shower, large room and dormitories, etc. What's more, it's located just a stone's throw from the historic centre!
Hostel Downtown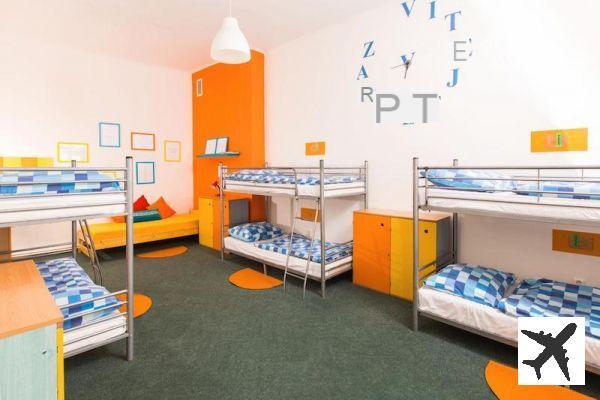 Hoscar 2018 of Prague's most popular youth hostel, it is located not far from the MadHouse and therefore always a stone's throw away from the historic centre!
It is one of the best equipped and most comfortable hostels in Prague: it offers a wide range of services and the staff is always there to help you. We warmly recommend it to you!
Hostel One Prague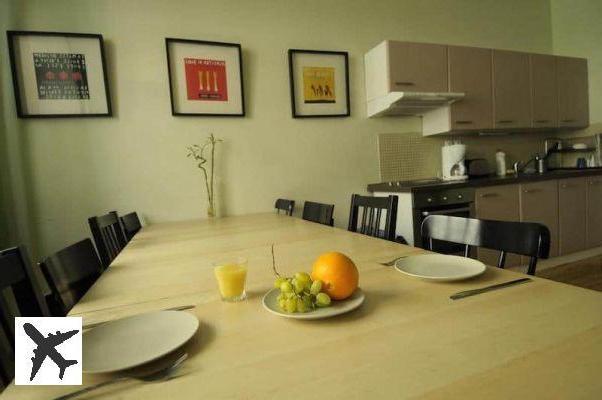 One of the best youth hostels in Prague thanks to its atmosphere and extremely friendly atmosphere: the staff is very welcoming and will help you as much as possible, and above all it has been created to bring travellers together and encourage encounters. This is the main goal of the staff and owners of Hostel One Prague! Thus activities are organized day and night, the hostel also has a bar and does not hesitate to include everyone.
Hostel Santini Prague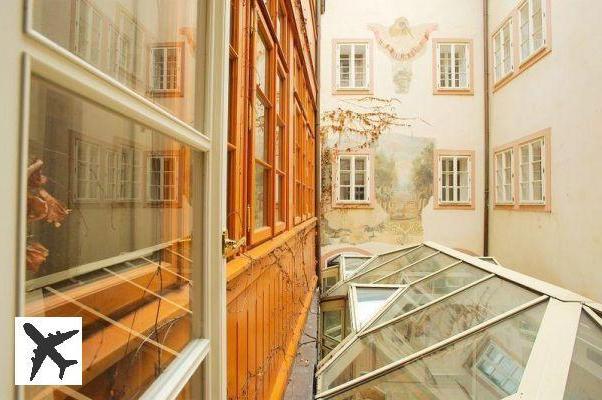 Hostel Santini Prague is located in a beautiful 17th century baroque building between Charles Bridge and Prague Castle, just a few minutes from the Old Town. This hostel has a unique atmosphere in Prague, here you will find all the comforts you need: clean rooms, common areas, social activities, breakfast, etc.
Hostel One Home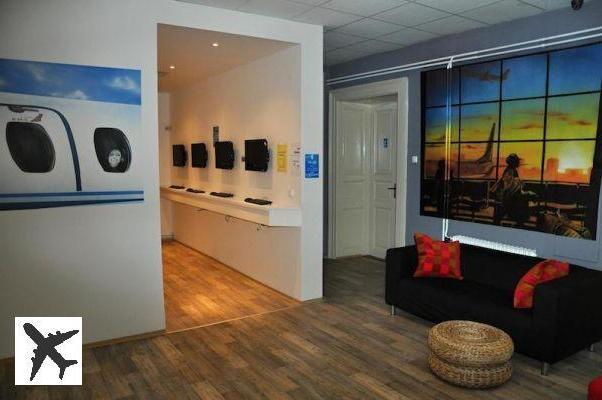 It's the top rated hostel in Prague, Hostel One Home is perfect for solo travellers or groups. The staff is 100% focused on providing a warm welcome and comfort, and it shows!
Moreover, it is located very close to the centre and next to the Museum of Communism, ideal for sightseeing and going out in the evenings with friends or with other travellers met during activities or in the common area of the hostel.
Mosaic House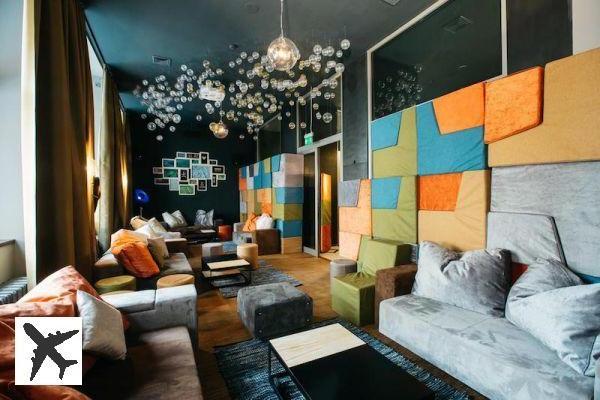 A very nice youth hostel, not far from the historic centre and located in a very dynamic area, close to the Vltava river. The rooms are spacious, each bed has a large closed casket with a padlock, the showers are clean and large. There is even a very friendly bar & restaurant area - the Loca Music Bar & Lounge - allowing you to rub shoulders with travellers and locals alike.
Post Hostel Prague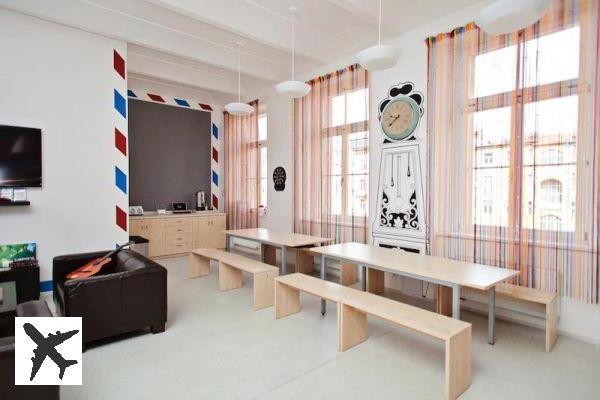 This is one of the best youth hostels in Prague, located in the expat district just a stone's throw from the beautiful church of Náměstí Míru, and only two metro stops from the historic centre! It offers activities every day, has a common living space with other travellers and is very comfortable. We recommend it to you!
Sophie's Hostel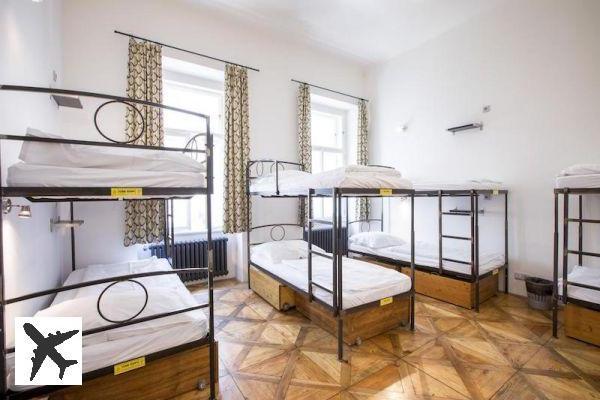 This youth hostel is very comfortable and very affordable. The staff is 100% focused on friendliness, good humour and mutual help: they will always be there to help you discover the city and enjoy your stay. The rooms are modern, comfortable and clean, as are all the showers. Excellent value for money located in I.P. Pavlova, a little outside the historic centre, but close to excellent local restaurants!