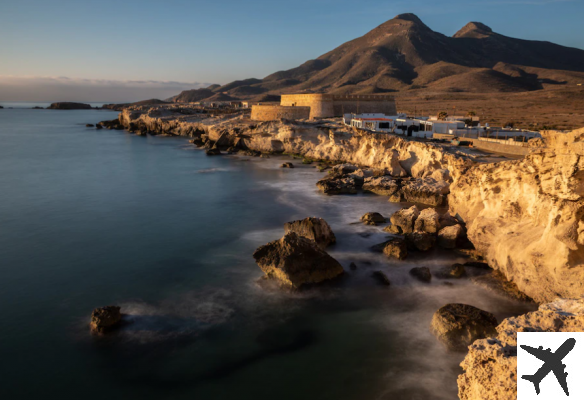 Are you looking for the best hotels on the coast of Almeria? In ForTraveLovers we have the answer. This area of the Mediterranean is one of the most touristic during the summer season, because of its great beaches, its coves and its impressive Cabo de Gata. In this region, no matter how much tourism there is, you will always have the feeling of being alone, thanks to the tranquility and the many beaches in the area.
But it is not always easy to find accommodation, so in this article we are going to tell you which are the best hotels in Costa de Almeria. To do this, we have consulted with experts in hospitality and tourism, WhatHotels.coma website specialized in providing you with the most outstanding accommodations at the best price.
3 recommended hotels on the coast of Almeria
If you want to live a luxury vacation, nothing better than to organize your getaway well. And accommodation is crucial to be able to really disconnect and live a few days of pure relaxation. Staying in a low quality hotel can greatly affect our holidays, so here we have made a review of the best hotels on the coast of Almeria for you to know the best rated.
Hotel Blanca Brisa Cabo de Gata
We start with this hotel located less than 400 meters from the beach of Cabo de Gata and next to the famous Salinas. An ideal place to enjoy the most rugged nature of the region and watch the flight of exotic birds from the room, such as flamingos. Thanks to the location of this hotel, it is ideal for hiking in the surroundings and explore the area in a pure and natural way.
This is an elegant and modern accommodation, which offers spacious rooms with private balconies for your maximum comfort. In addition, it has a restaurant specializing in Mediterranean cuisine where you can enjoy a delicious paella or seafood of the highest quality. Great!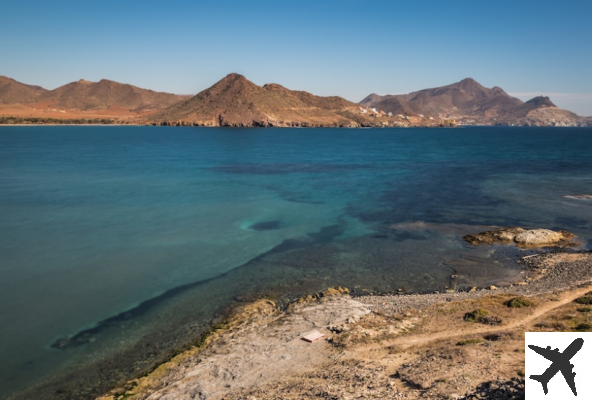 Barceló Cabo de Gata
The Barceló hotel chain offers another of the best hotels on the coast of Almería. We are talking about the Barceló Cabo de Gata, an elegant and sophisticated accommodation. Thanks to its location, from this establishment you will be able to enjoy impressive views of the bay of Almeria. It has direct access to the famous beach of El Toyo, an almost virgin and beautiful space that invites you to relax.
Inside the complex you will find comfortable facilities such as four outdoor swimming pools, a spa area and a heated pool . Its rooms are equipped with spacious terraces and decorated with a natural and Mediterranean essence: wooden furniture, warm and earthy colors, etc.
This hotel also offers different bars and restaurants overlooking the beach . Ideal spaces to enjoy Spanish cuisine while marveling at the dreamy panoramic views.
Doña Pakyta
In the town of San José, and next to the beach, we find Doña Pakyta. It is an Andalusian-style establishment, traditional and modern, offering breathtaking views of the Mediterranean. Thanks to its location, you can disconnect from absolutely everything and enjoy a few days of beach, sun and relaxation.
The hotel is connected to a small staircase that leads down to this beach of Almeria, a space with crystal clear and very clean waters that invite you to take a dip. The building in which Doña Pakyta is located has a typical country house style and is located in the middle of nature for you to discover Cabo de Gata.
All the rooms of this accommodation have stunning sea views. In addition, in its Mediterranean restaurant you can enjoy classic dishes prepared with top quality ingredients.
These are just some of the best hotels on the coast of Almeria, however, there are many more. We recommend you to visit QuéHoteles.com to find the most suitable accommodation for you and your vacations in this Mediterranean area. Start packing your bags! :)