I was recently in Sydney, and I was enchanted by this fantastic city. When walking through the streets of the CBD (Central Business District) you really feel like you are in a metropolis, with the large number of people coming and going, the traffic, and the huge and modern buildings. However, this "feeling" disappears quickly if you go for a walk on one of the beautiful beaches that are scattered around the city.
Don't forget travel insurance!
Click here and hire the ideal plan for your trip at the best prices!
Here is a list of my favorite things to do in Sydney: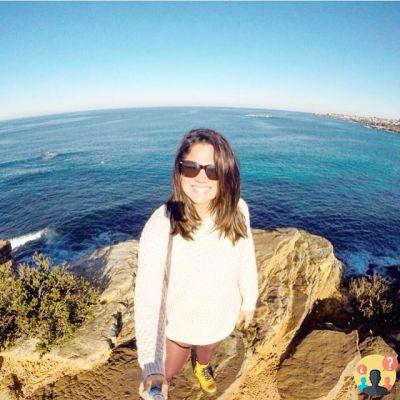 1 – Observatory Hill Park
How about a picnic with a panoramic view of the Sydney Harbor and Harbour Bridge? This park is in the middle of the city center and has one of the most incredible views in Sydney.
2 – Harbour Bridge e Pylon Lookout
Walking across the Harbor Bridge should be on everyone's itinerary when visiting the city. The bridge, which took eight years to build, links the CBD to the northern part of the city. It is possible to climb the bridge as well, but I found the price quite steep (the price varies according to the time of day, but the cheapest is AUD$218), and I ended up opting to enjoy the view from the top of the Pylon Lookout, which is open daily from 10 AM to 5 PM and costs just AUD$13.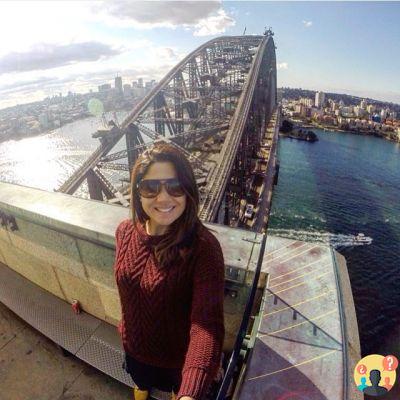 3 – Royal Botanic Gardens
Covering 30 hectares, Sydney's Botanical Garden is like a haven in the middle of the bustling city centre. To get to know everything the place has to offer, I recommend setting aside an entire day. You don't have to pay anything to enter, and in addition to the various species of plants, the park also has a sensational view of the opera house and Bay of Sydney.
4 – Trek from Bondi to Coogee
If I had to recommend just one thing to do in Sydney, it would be this hike. There are 6 km of wonderful landscapes, and with the possibility of stopping to rest and refresh yourself with a dip in each of the beautiful beaches that you pass along the way. Most people take the route Bondi-Coogee, but I chose to start with Coogee and enjoy the late afternoon in Bondi, one of the hottest from Sydney.
5 – The Rocks District
to area older of Sydney, today with a wide range of restaurants, cafes and shops, has had its charm carefully preserved. The contrast between the historic buildings of The Rocks District and the modern buildings of the CBD is huge, even though they are neighboring districts. If you are in Sydney for a weekend, be sure to check out the famous fairs:
The Rocks Markets:
10am – 5pm, Saturdays and Sundays
Playfair Street, George Street, Jack Mundey Place
The Rocks Friday Foodie Market:
9am - 3pm, Toda sexta-feira
Jack Mundey Place
Australia Travel Insurance
Taking out travel insurance for Australia is an excellent way to ensure a smooth trip and avoid worries. Having the assistance of insurance gives you the peace you need to enjoy your destination and know that you have support if you need it. Also enjoy our Insurance Promo discount coupon. - SEE PRICES
Receive a SIM card at your home in España and use unlimited Internet throughout Australia

Are you also tired of only being able to use your cell phone at points that you find Wi-Fi free during the trip? And having to pay per day to be able to use a GPS in the rental car on the trip?
We couldn't take it anymore, especially because we wanted to post real-time photos of our trip on social media. In addition, Google is a great ally to find what we need while on vacation, such as information and places, and you can't just use it where you have Wi-Fi.
So we discovered one of the best solutions to end this problem, that you will no longer have to spend hours of travel in phone stores in the country, speaking an unknown language to get a SIM card. This is one of the tips we love to give our readers: a America Chip.
Write it down: The company sends an international Chip to your home in Spain. When you're on the plane, just change your Brazilian SIM card for this international one. You will arrive in the United States om unlimited internet, using your cell phone at will, as you use in España.
Arriving in Australia, you can use it all day, anywhere. You'll save on GPS rentals, Skype credits, and you'll still be able to use social networks, Google, or search for anything on the internet all day. In addition, you can still call your home to send travel news as many times as you want via WhatsApp or Facetime.
Plan your trip:
Get started now by booking your hotel in Australia on Booking.com
Save time and money searching for the best Travel Insurance with the Seguros Promo comparator! Extra 5% off with coupon: FORTRAVELOVERS
Compare the best prices to rent a car from over 100 rental companies with Rentcars! (Pay in up to 12X! Pay in reais, without IOF)
Leave España with Unlimited 4G Internet!