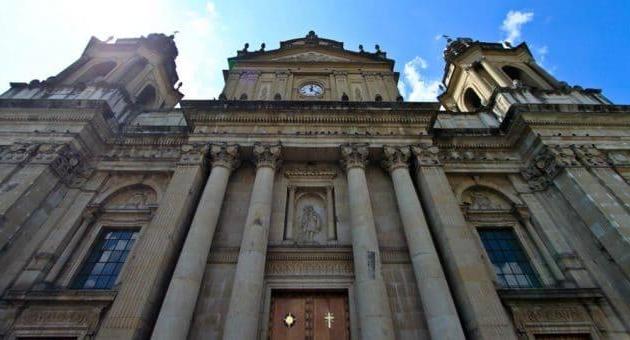 You're going to Guatemala soon and don't know where to sleep in the capital? Here is our selection of the best places to stay in Guatemala City!
In 1773, following an earthquake that destroyed the capital Antigua, Guatemala Cuidad became the new and current capital. Today, Guatemala City does not necessarily have a good reputation. It is often considered to be dangerous, and yet! Populated by 1.1 million inhabitants and some 4 million in its agglomerations, Guatemala City is divided into 15 districts, from Zona 1 to Zona 15. The main tourist districts are mainly Zona 4, Zona 9 and Zona 13.
To help you get to know Guatemala City, we give you some tips on how to easily find nice neighborhoods to stay in Guatemala City and enjoy your trip to the Guatemalan capital.
Also read: The 12 must-do things to do in Guatemala City
Zona 10, the most international district
If you arrive late on your first day or leave early, you may have difficulty finding a place to stay in Guatemala City. à Thanks to its proximity to the Aurora International Airport, Zona 10 is a good accommodation solution. So, in order not to spend too much time in traffic jams, it is recommended to choose a hotel in Zone 10, which is only 15 minutes by car from the airport! Zone 10 is also the most international and secure area of the capital: it is here that you will find international chains, but also several shopping malls and very chic restaurants. Among others, Barcelo, Radisson Blu and other hotel chains offering a very nice service, with prices starting from around 50 euros per night.
Zona 4, to discover the modernity of the capital city
If you feel like a more local atmosphere, Zone 4 is the best place to spend one or two nights. Indeed, this is the area that is gradually "rising": many trendy cafés, restaurants and bars have settled there in recent years. It is also a neighbourhood where the walls are covered with street-art, which makes for a pleasant stroll. To make the most of it, choose a hotel between streets 1 and 4. It is in this area that you will be able to book small independent hotels, but also private apartments on sites such as Airbnb, also allowing you to have more freedom during your stay.
Zona 1, the historical district
There are many accommodation possibilities in Zone 1, the historic part of the city. Here you can visit various museums, churches and immerse yourself in the heart of Guatemalan history. Zone 1 offers a wide range of accommodation, from luxury hotels in old houses to small local inns offering more affordable rates.
Neighborhoods to avoid
During your stay in Guatemala City, it is recommended that you stay only in these three neighborhoods and their surroundings. Indeed, some areas of the capital are not recommended for travelers as they are the least secure areas of the city. This is particularly the case in the most outlying areas such as Zone 18 and its surroundings. However, it is best to choose a hotel located in the areas mentioned above or when you find several accommodations in the same street or neighborhood.
Also note that youth hostels or dormitory beds are uncommon in Guatemala City, so you will almost always have a private room in your hotel. Finally, there are also accommodations located near the airport, very convenient if you only spend the night before your return flight!