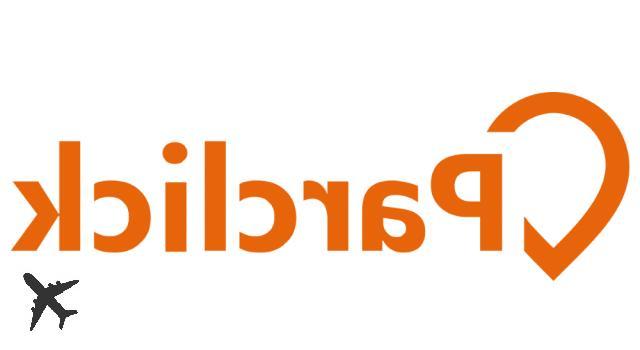 Summary
What is Parclick?
How does it work?
Parclick: advantages and disadvantages
- Benefits
- Disadvantages
Parclick: Editor's note
Reviews of Parclick - online car park booking
In the footsteps of companies that have become famous, such as Airbnb or Blablacar, a plethora of new concepts are being created. These new services propose to mutualize the offers related to tourism. Among them, Parclick. This platform offers online parking space reservations throughout Europe.
Who is Parclick? How does the platform propose to revolutionize such a traditional market, the parking market? What are its advantages and disadvantages and finally, what is the opinion of the editorial staff? In this article, we help you understand everything.
What is Parclick?
One day, Luis París misses a U2 concert because he can't find a parking space. As a student at the IESE Business School in Barcelona, he imagines a parking reservation system for his MBA project with his partner, Iván Rodríguez. A few years later, in 2011, the project came to fruition: Parclick was born! Although its beginnings did not live up to the associates' expectations, it has never ceased to reshape itself to take the form it knows today - via the site and the application.
But what does the platform actually offer? It allows individuals to book parking spaces online in more than 250 cities across Europe. This means you don't have to spend hours driving around in circles looking for a parking space, and you also benefit from attractive rates. According to their own communication, Parclick could save you up to 70% on the price of parking spaces!
Parclick therefore aims to optimize the parking market, which generates 65 billion euros in Europe. Nevertheless, it remains a very traditional market. But for us private individuals too, Parclick can intervene in many cases:
you want to make your daily life easier by renting a parking space near your home or your place of work
your need is for a parking space to go to a restaurant, a concert, etc.
you are looking for a parking space for the holidays in order to make the most of your stay
How does it work?
Once on the platform, you can choose between two options:
fixed price per hour or per day;
monthly subscription.
In the first case, all you have to do is indicate where you would like to find a parking space as well as your dates and times. Once the search is launched, you can specify the type of vehicle you wish to park: motorbike, car, camper, truck... You can also choose to sort the proposals by price or by distance. All you have to do then is consult the offers!
The site gives you a multitude of information about the car parks: descriptions, photos, timetables, addresses, access... And you can also consult the opinions of other Internet users. Have you found what you're looking for? To book, you will need to register on the platform - it's free. You will then be able to book your place online. Payment is made by credit card
In addition, Parclick also allows you to take out a monthly subscription to a parking space. There are three types of subscriptions :
the 24-hour subscription;
the work subscription - for daytime parking;
a night subscription.
Please note that some car parks require a commitment of several months (six months, one year, etc.) to be able to take out a subscription. For the rest, the operation is the same as for the hourly or daily packages: enter the place, date, type of your vehicle... And choose from the offers on offer.
Parclick: advantages and disadvantages
Benefits
Parclick includes many advantages:
practical: no need to drive around downtown for hours, booking in advance will lighten your mind;
economical: you benefit from a reduction of up to 70% on the price of parking;
clear: Parclick goes straight to the point and doesn't bother with unnecessary details;
informative: in addition to online booking, the platform shares very useful information about car parks;
application: the Parclick application allows you to book quickly from your smartphone;
easy cancellation.
Disadvantages
In addition, the platform still has a few drawbacks.
someergonomic flaws.
spaces are not assigned. A little tip: in car parks without an internet connection, it is better to print the confirmation voucher.
few offers available: Parclick still needs to develop its offer to meet ever-increasing demand!
Parclick: Editor's note
The Spanish platform offers a welcome service for individuals. It makes it easy to reserve parking spaces at competitive prices! The Parclick experience is fluid, pleasant and the service is reliable. If, outside the big cities, the offer still leaves a little to be desired, we can only recommend the site and the application for your everyday life or for your holidays.
But let's wait and see if Parclick fulfils the promises made to car park operators: improving the profitability of the existing car park by optimising the occupancy rate of the parking spaces. Let's not forget: the impact that these new services have on the global market is often decried, as evidenced by the polemics surrounding Airbnb, Uber or Blablacar... As well as the constant rise in prices that sometimes cause these platforms to lose a significant part of their added value.