The city of Pavones is located at the southern end of Costa Rica, 400 km from the capital San José, and is practically on the border with Panama. This one paradise in Central America It was one of my destinations in the country for another "SUP trip".
Have you already purchased your travel insurance?
Save on the best plans with the coupon FORTRAVELOVERS.
Click here and check it out!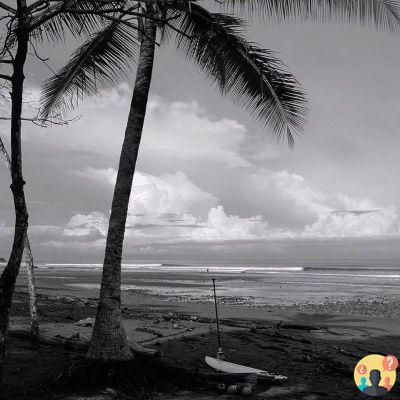 A Praia de Pavones it is a small town that has the second longest left-wing wave in the world. A swell from the south is enough to set off a series of waves, which are endless. On epic days, surf lovers can get waves of up to one minute.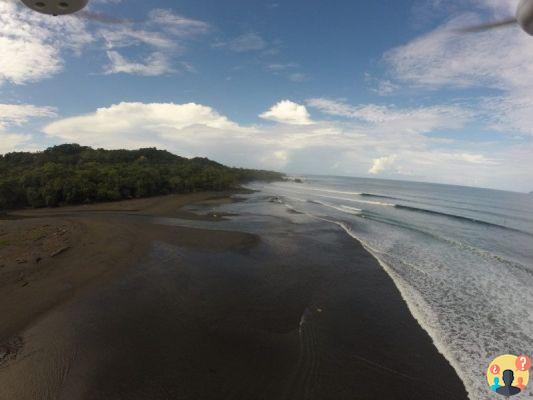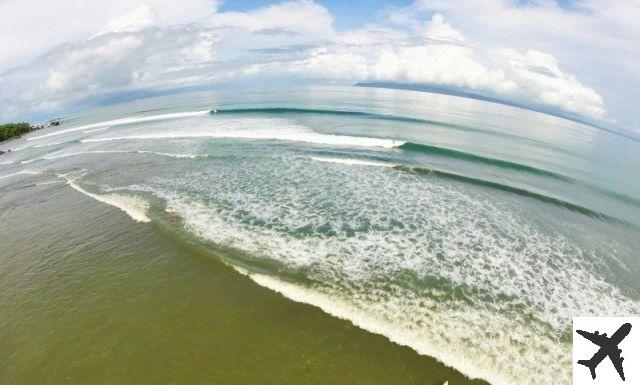 I can say that, for sure, Pavones it's a paradise for Stand up! Proof of this is the older portion of the local population, which is made up of Americans who chose to spend their retirement there. They exchanged the board for a sup and today they party when the waves appear. It's a real show to see them running long waves and showing they're still in great shape.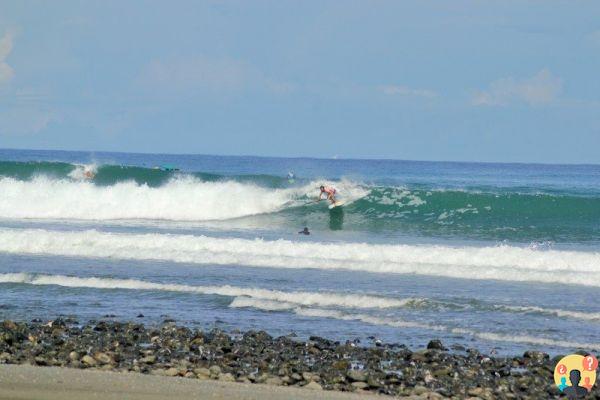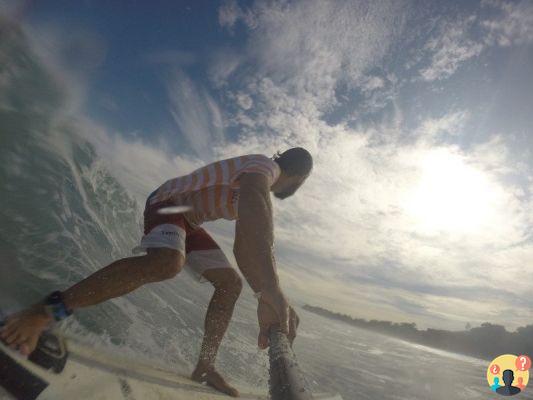 Pavones looks like a small Fisherman's Village, with two markets, a soccer field, a surf shop, a craft shop and a small police station. And, if you are thinking about getting to know the city, it is important to know that accommodation and food options are limited.
In terms of accommodation, it is possible to find some Cabins – the local name for the famous inns – installed in the region, with a cost between US$ 25 and US$ 60 per day. The few options of bars and restaurants on site offer meals ranging from US$8 to US$25.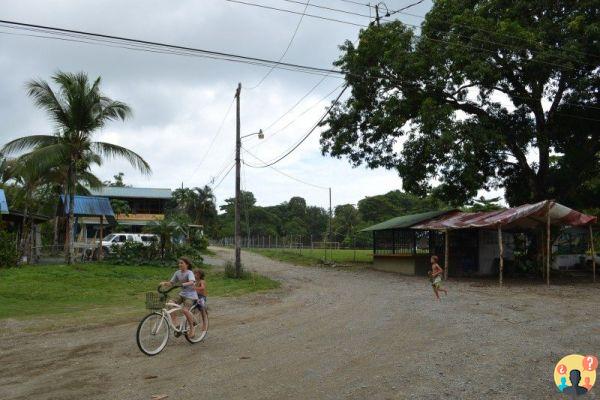 Say about Peacocks:
SupSurf
If you like to surf on beaches with few people, arrive two days before the swell. In the first few days, there will be very few people in the water, but on the day when it is at its peak, you can bet that there will be a lot of people coming from all over the country to share the place with you. But don't worry: there's a wave for everyone. After all, we are talking about a rather long wave and divided into three sections.
In fact, to pass all the sections and catch the wave of life it is necessary to accelerate a lot. That's why many end up falling or not completing to the end, making many surf the same wave. The bottom of the sea is stone and sand, but nothing sharp, they are rounded stones, just like those of a river. When entering and leaving the sea, care must be taken not to hit the keels or injure the board.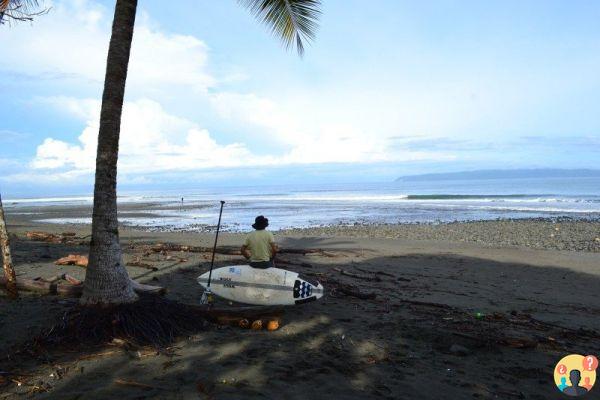 strokes
For days without waves, the look of paddling is amazing: the transparent water lets you see the bottom of the sea and all the incredible beauty of the beach.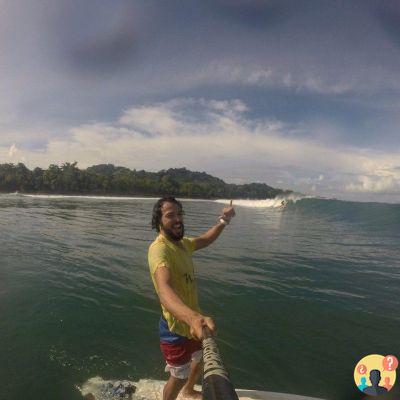 Gasoline
If you go by car, fill up at Rio ClaroOn Golfito, which is the last city before reaching the final destination. In Pavones there is no gasoline and, if you need to fill it up, you will have to resort to small markets that sell gasoline at much more expensive prices than normal gas stations.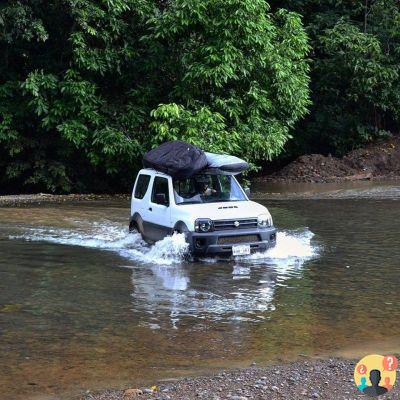 Currency
the currency of Pavones it's the Costa Rican Colon, but the dollar is accepted everywhere. Pay attention only to the quotation practiced in each establishment. On average, a dollar is worth about 500/525 colones.
The ideal is to exchange the dollar in banks or exchange offices so as not to lose money. For us Brazilians, prices on Costa Rica may appear higher due to the devaluation of the real against the dollar.
If you are looking for a quiet place to rest, take a beach and watch time go by, Pavones It's also your paradise!
Costa Rica travel insurance
Buying travel insurance for Costa Rica is an excellent way to ensure a smooth trip and avoid worries. Having the assistance of insurance gives you the peace you need to enjoy your destination and know that you have support if you need it. Also enjoy our Insurance Promo discount coupon. - SEE PRICES
Read More
Things to do in Costa Rica – 3 Amazing Beaches
What to do in Cerro Negro, Nicaragua – Skibunda on the Volcano
Guatemala Tour – What You Need to Know
Complete Guide to Guatemala – Everything to Plan your Trip
Where to Ficar in Guatemala – Las Lagunas Boutique Hotel
Where to Stay at Lake Atitlán – Hotel Casa Palopó
Things to do in Belize – Caye Caulker Guide
Things to do in San Blas, Panama – Complete Itinerary
Where to Stay in San Blas – Our Recommendations and How to Choose
What to do in Panama City – 1 Day Itinerary
International Travel Insurance – Is it worth it?
How and Where to Buy Travel Insurance – Step by Step
Plan your trip:
Get started now by booking your Costa Rica hotel on Booking.com
Save time and money searching for the best Travel Insurance with the Seguros Promo comparator! Extra 5% off with coupon: FORTRAVELOVERS
Compare the best prices to rent a car from over 100 rental companies with Rentcars! (Pay in up to 12X! Pay in reais, without IOF)
Leave España with Unlimited 4G Internet!