A complete guide to planning your trip to Costa Rica. Write down the tips and enjoy a lot!
Do you know the term "Pura Vida"? Well, there's a reason it applies so perfectly to Costa Rica. The small country of just over 50 thousand km² has almost half of its territory in forests, beaches, parks and national reserves that house about 5% of all the biodiversity on planet Earth!
It is the perfect place for ecotourism practitioners who want to venture into more than 30 national parks and eight biological reserves. Not to mention the countless beaches bathed, either by the Atlantic or by the Pacific, and the active volcanoes that help to frame the beauty of Costa Rica.
If you are passionate about nature and good waves, then this is your destination! See below all the tips you need to visit Costa Rica:
In this post you will read:
What to do in Costa Rica

Tamarindo Beach
Hazelnuts
Black beach

Where to stay in Costa Rica – Our hotel recommendation
Where to eat in Costa Rica – Restaurant Tips
Internet Chip in Costa Rica
Costa Rica travel insurance
Costa Rica car rental
Flights to Costa Rica
Read all our Costa Rica tips and posts
What to do in Costa Rica
There are more than 1200 km of coastline to explore, in addition to national parks and biological reserves that house a rich flora and fauna typical of the country.
Some of the main tours in the country are visiting the city of Tamarindo, one of the most structured tourist centers in the region – especially for surfers who want great beaches – climbing the Arenal volcano, visiting La Fortuna in the province of Alajuela and doing some marine ecological adventure. .
See below some of the experience in Tamarindo:
Tamarindo Beach
Located right in the center of the city, it is perfect for those who want to learn to surf or paddle stand up. The waves are small, making learning easier, and there are several schools on site.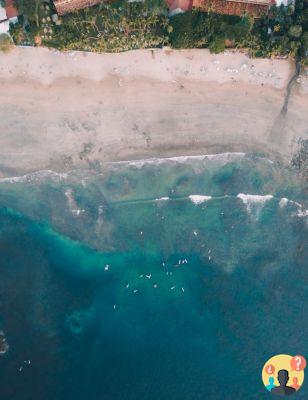 Hazelnuts
The access to this beach, 12 km south of Tamarindo, is on a dirt road, but the waves are of excellent quality and make up for the journey. On dry tide days, however, care must be taken, as the sea floor has a lot of rocks and sand.
Black beach
Located 6 km south of Avellanas, this is one of the main beaches in the region. The waves are stronger and the ocean floor is also stone. In other words, a wave for more experienced surfers.
After enjoying these days in Tamarind, I prepare to continue my journey towards the extreme south of the country, where I will meet the second wave of "left" – when the wave formation starts from left to right – the longest wave in the world, called Pavones.
See more tips on what to do:
Top attractions in Costa Rica
Things to Do in Pavones – Everything You Need to Know Before You Go
Book in advance all your Costa Rica tickets and tours and skip the lines with GetYourGuide
Where to stay in Costa Rica – Our hotel recommendation
The region has many hotels and inns with daily rates ranging from US$ 40,00 to US$ 200,00 for two people. I opted for the Backpackers hostel, where the daily rate for a shared room for eight people costs US$ 15,00.
However, the country has a vast hotel network, from resorts and family hotels to more romantic and cozy inns for newlyweds. You can check out more hotel options below.
See more tips:
Costa Rica Hotels and B&Bs
Find the best accommodation in Costa Rica on Booking.com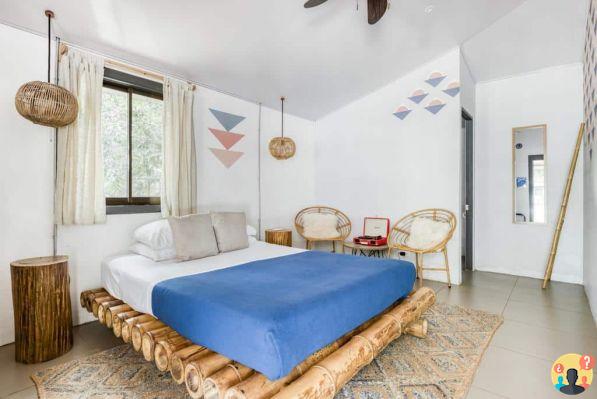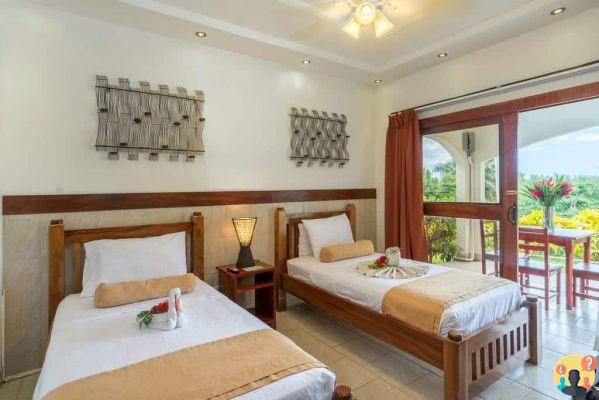 Where to eat in Costa Rica – Restaurant Tips
One of the main typical dishes of Costa Rica is the gallo pinto, which comes with rice, black beans and chicken meat with sausage. All well seasoned with pepper! And detail: Costa Ricans have the habit of tasting this wonder first thing in the morning.
Tamarindo, for example, offers several restaurant options. It all depends on the traveller's taste and budget. A fast food is, on average, for US$ 10,00. Restaurants specializing in Italian and Japanese cuisine, for example, can range between US$ 20,00 and US$ 40,00.
Internet Chip in Costa Rica
It is getting easier and cheaper to have unlimited internet throughout your trip in Costa Rica. Nowadays you can buy an international cell phone chip online while you're still here in España. We always use and love it!
You receive the sim card at your address and then just insert it into your cell phone to reach your destination with unlimited 4G internet working.
Also read more chip tips:
International Cell Phone Chip – Which is the Best and How Much Does It Cost?
America Chip Discount Coupon – 10% OFF on Travel Chip
Want to have unlimited internet throughout your trip?
Compare prices and buy your international travel chip in advance at America Chip.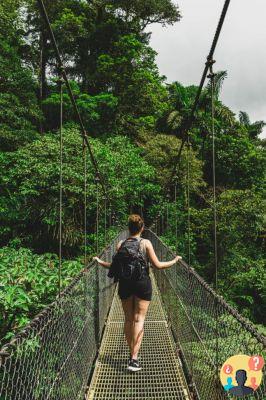 Costa Rica travel insurance
Buying travel insurance for Costa Rica is an excellent way to ensure a smooth trip and avoid worries. Having the assistance of insurance gives you the peace you need to enjoy your destination and know that you have support if you need it. Also enjoy our Insurance Promo discount coupon. - SEE PRICES
Read all about travel insurance:
What is the Cheapest Travel Insurance – Tips on How to Save
How to Get Travel Insurance – 5 Easy Steps [DISCOUNT]
Which Travel Insurance to Choose – 3 Infallible Tips to Help
International Travel Insurance – Step-by-step How to Hire
Maritime Travel Insurance – Complete National and International Guide
Make your travel insurance quote at Seguros Promo and guarantee 5% off with our coupon FORTRAVELOVERS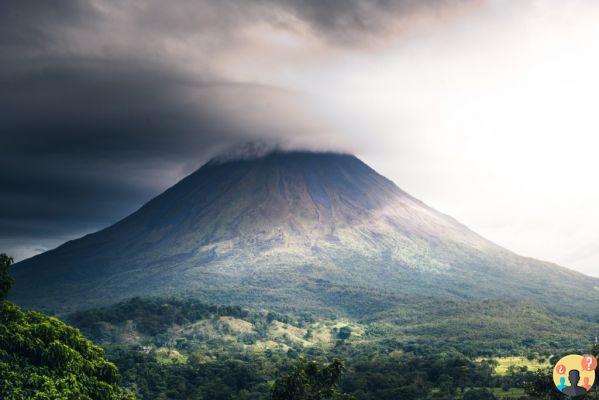 Costa Rica car rental
Renting a car in Costa Rica is a great idea. In addition to optimizing your time a lot, you will be able to enjoy it more without having to depend on public transport.
We really like Rent Cars to find the cars we use on our travels. It is the only one in Spain that compares the best rental companies in the world, but lets you pay in reais, without IOF. In addition, it is also the only one that lets you pay in 12 interest-free installments. It is worth it!
Haven't rented a car for your trip yet?
Guarantee the best price, without IOF, and pay in up to 12 interest-free installments at RentCars.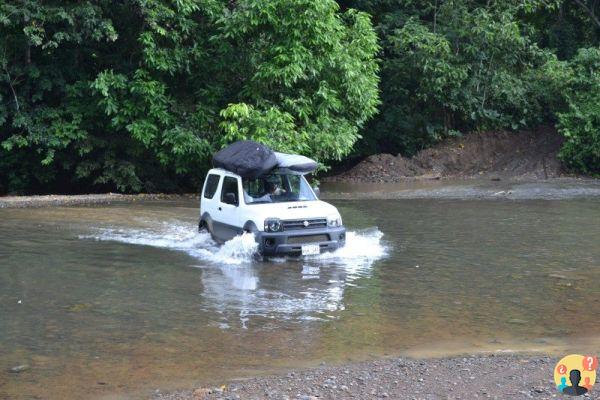 Flights to Costa Rica
Looking for a good deal and flight prices? When buying tickets to Costa Rica, it is worth taking a look at the website Promo Tickets.
It is quite common to find cheaper and better flight options than on other sites. We always use and is it worth it?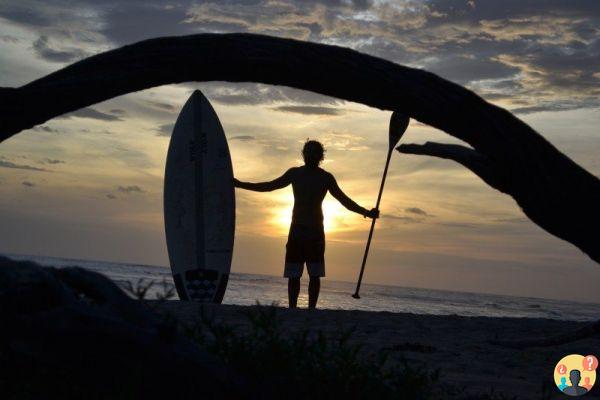 Read all our Costa Rica tips and posts
Pavones – Um paraíso na Costa Rica
Costa Rica – Travel guide and top destinations
Costa Rica travel insurance – Check out the best for your vacation