Dive in a superb spot near Shanghai.
A few hours drive from Shanghai, in Zhejiang Province, China, is Lake Qiandao also known as the Lake of a Thousand Islands. It is in fact the artificial result of a dam built by the Chinese in September 1959 to build a hydroelectric station on the Xin'an River. 1,078 large islands dot the lake and a few thousand smaller ones are scattered over the lake's surface.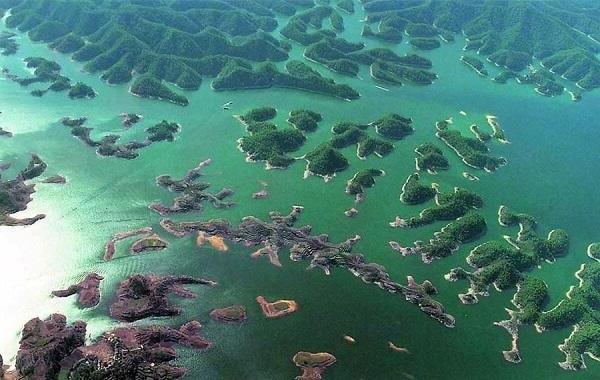 This place has been famous for years because in 1959, the ancient city of Shi Cheng was flooded and then submerged and is now between 26 and 40 meters deep. It is also the city of He Cheng. At the foot of Wu Shi Mountain (or "Five Lions Mountain"), lies underwater the Lions City, Shi Cheng. The city was built at the time of the dynasty of the Eastern Han (and He Cheng under that of the Tang) that is to say two millennia before (between 25 and 200 before J-C.).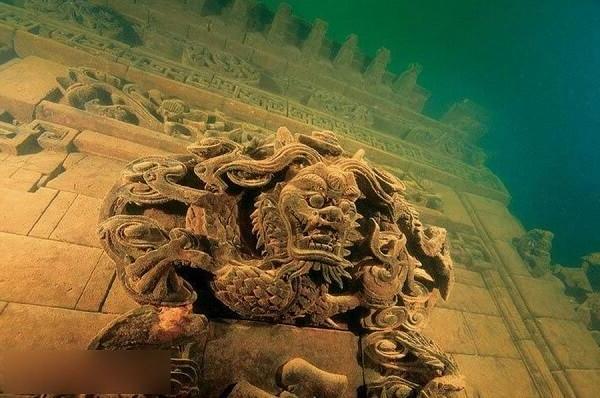 The city, which has remained untouched until then, is the delight of divers who come from all over the world to dive on this exceptional site. It is exactly since 2001 (only!) that one can dive here. In 2005, the local tourism department discovered three new sunken cities.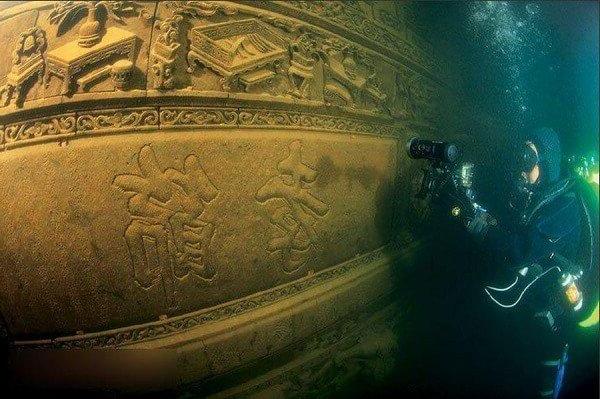 The Chinese government is currently looking for solutions to submerge these cities which are worthy of Atlantis but it appears that the operations are expensive and it is dragging on. So if you are enchanted by diving in beautiful sites, do not hesitate to ask about it. You could be one of the last divers to explore Shi Cheng.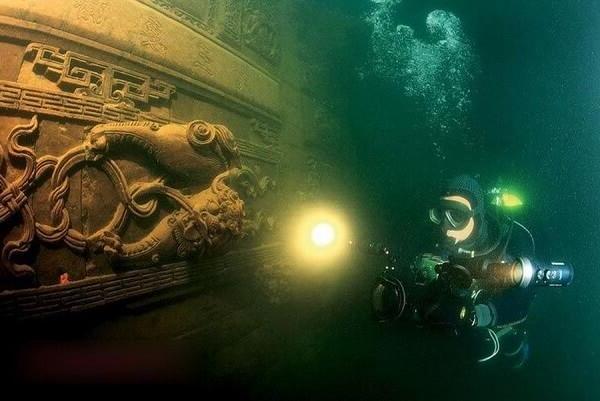 All photos are from
China National Geographic
magazine via www.animalworld.com.ua.
If you are interested in diving here, watch this video of divers going to the Shi Cheng spot on Lake Qiandao.