A complete guide to planning your trip to Barbados. Write down the tips and enjoy a lot!
Barbados is one of the Caribbean islands that is increasingly becoming popular with Brazilians. Filled with beautiful beaches, resorts, turquoise seas, historic sites and delicious rum-based drinks, Barbados is a great destination to enjoy a much-deserved vacation!
There are several ecological attractions, as well as a vibrant nightlife, festivals throughout the year and different types of extreme sports: such as kitesurfing and windsurfing. The island is ideal for family trips or as a honeymoon destination.
In this post you will read:
What to do in Barbados
Where to stay in Barbados – Our hotel recommendations
Where to eat in Barbados – Restaurant Tips
Internet SIM in Barbados
Barbados travel insurance
Barbados car hire
Flights to Barbados
Read all our Caribbean tips and posts
What to do in Barbados
The capital of Barbados is Bridgetown, home to the island's airport and commercial centers with shopping, restaurants, bars and designer stores. Here you can find a busy and varied nightlife, with music and drinks at ease.
Of course, the main attraction of the island is the numerous beaches of white, fine and soft sand along with a calm, turquoise blue sea, ideal for families with young children. Some of the most popular ones are Accra Beach, Sandy Lane Beach, Bath Beach, Maxwell Beach and Bottom Bay.
In addition, other worthwhile tours are cultural and historical tours along the island, such as visiting Mount Gay or Saint Nicholas Abbey. Both are renowned distilleries in Barbados, known as the birthplace of rum production on the island. Or perhaps visit the National Museum of Heroes or the Sir Frank Hutson Sugar Museum that recount the history of Barbados over the last few centuries.
Read all our tips:
Book in advance all your Barbados tickets and tours and skip the lines with GetYourGuide
Where to stay in Barbados – Our hotel recommendations
The island of Barbados offers a vast hotel network with luxurious resorts and very well-structured hotels, ranging from spas to golf courses. However, it is also possible to find other simpler accommodations, but equally charming. Or even rent a house or chalet to enjoy as a family in complete privacy and comfort.
Read all our tips:
Best Hotels and B&Bs in Barbados
Find the best accommodation in Barbados on Booking.com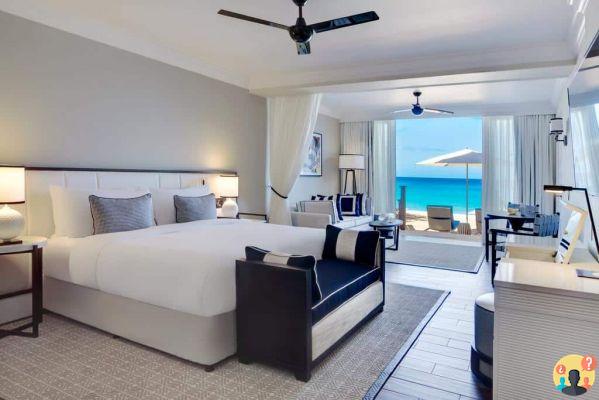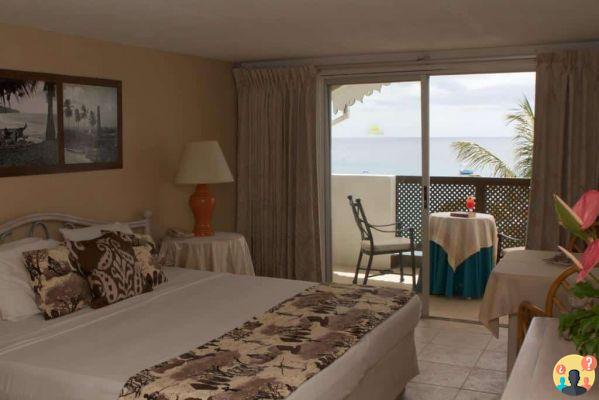 Where to eat in Barbados – Restaurant Tips
The island's specialty is based on fish and seafood, such as lobsters, tuna, flying fish, among others. But for beef lovers, don't worry! There is also the Caribbean barbecue with various grilled meats.
And, of course, the special emphasis is given to the different drinks made from regional rum, made from sugar cane grown in Barbados. Worth a try! ?
Internet SIM in Barbados
It is getting easier and cheaper to have unlimited internet throughout your trip in Barbados. Nowadays you can buy an international cell phone chip online while you're still here in España. We always use and love it!
You receive the sim card at your address and then just insert it into your cell phone to reach your destination with unlimited 4G internet working.
Also read more chip tips:
International Cell Phone Chip – Which is the Best and How Much Does It Cost?
America Chip Discount Coupon – 10% OFF on Travel Chip
Want to have unlimited internet throughout your trip?
Compare prices and buy your international travel chip in advance at America Chip.
Barbados travel insurance
hire a Barbados travel insurance it's a great way to ensure a smooth trip and avoid worries. Having the assistance of insurance gives you the peace you need to enjoy your destination and know that you have support if you need it. Also enjoy our Insurance Promo discount coupon. - SEE PRICES
Read all about travel insurance:
Barbados Travel Insurance – Tips to make the right choice
Maritime Travel Insurance – Complete National and International Guide
What is the Cheapest Travel Insurance – Tips on How to Save
How to Get Travel Insurance – 5 Easy Steps [DISCOUNT]
Which Travel Insurance to Choose – 3 Infallible Tips to Help
International Travel Insurance – Step-by-step How to Hire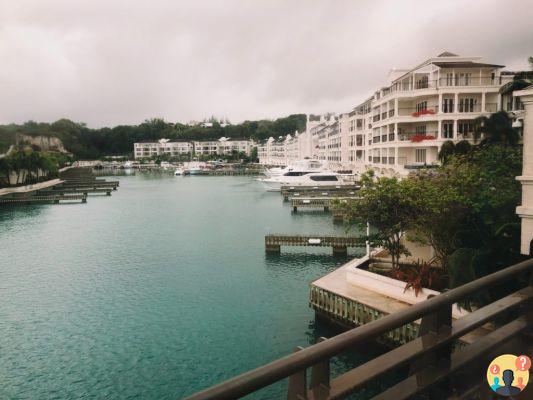 Barbados car hire
Renting a car in Barbados is a great idea. In addition to optimizing your time a lot, you will be able to enjoy it more without having to depend on public transport.
We really like Rent Cars to find the cars we use on our travels. It is the only one in Spain that compares the best rental companies in the world, but lets you pay in reais, without IOF. In addition, it is also the only one that lets you pay in 12 interest-free installments. It is worth it!
Haven't rented a car for your trip yet?
Guarantee the best price, without IOF, and pay in up to 12 interest-free installments at RentCars.
Flights to Barbados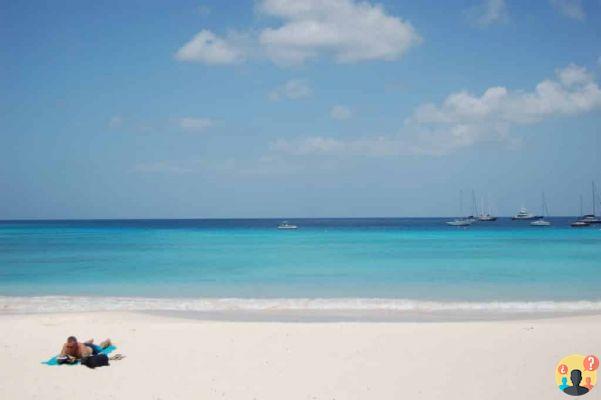 Looking for a good deal and flight prices? When buying tickets to Barbados, it is worth taking a look at the website Promo Tickets.
It is quite common to find cheaper and better flight options than on other sites. We always use and is it worth it?
Read all our Caribbean tips and posts
Caribbean – Best islands, top destinations and attractions
Caribbean Islands – The 11 best to book your trip
Curaçao Travel Insurance – Ensure a smooth trip in the Caribbean
Itinerary in Curaçao – Tips for enjoying 7 days on the island
When to go to Curaçao – Best time and weather on the island (month by month)
Curaçao – Travel guide and top destinations
Hotels in Curaçao – 19 amazing and highly-rated options
Resorts in Curacao – The 18 Best Stays
Bermuda Travel Insurance – Check out the best coverage plans
Guadeloupe travel insurance – How to choose the best