A complete guide to planning your trip to Belfast. Write down the tips and enjoy a lot!
Belfast is the capital of Northern Ireland and brings with it an exuberant arts scene, a past enriched by history, preserved Victorian architecture, fantastic food and pubs full of great music! In addition to more than five thousand acres of national parks that line the Irish coast not far from the center.
Check out all the tips on what to do, where to stay and more:
In this post you will read:
Things to do in Belfast
Where to stay in Belfast – Our hotel recommendations
Chip the internet in Belfast
Northern Ireland travel insurance
Belfast car hire
Flights to Northern Ireland
Read all our Northern Ireland tips and posts
Things to do in Belfast
The first thing you should know about Belfast is that it is divided into quarters: City Centre, Cathedral Quarter, Titanic Quarter, Linen Quarter, Queen's Quarter and Gaeltacht Quarter. This makes it much easier when it comes to finding tourist attractions and accommodations in the city.
A good tip to get to know the city's sights is to hire a "Black Taxi", a specialized transport that tells the historical context of each place that passes.
The oldest part of Belfast is in the Cathedral Quarter. Here it is possible to appreciate the beautiful Cathedral of St. Anne and enjoy the pubs, nightclubs and hotels in the area. The Titanic Quarter region is one of the main areas of the city, as the Titanic Museum, SS Nomadic and HMS Caroline are arranged there for public enjoyment. It's worth the visit!
Another must-see is the St. George, situated in the Market Quarter and built from 1890 to 1896, was named the UK's best indoor market in 2014 by the National Association of British Market Authorities. In addition, Belfast City Hall, dating from 1906 in the Linen Quarter region, is also an attraction for architecture lovers, as is the Botanical Gardens in the Queen's Quarter.
Read all our tips:
Things to Do in Belfast – Must-See Attractions in the City
Top attractions in Belfast
Book all Belfast tickets and tours in advance and skip the lines with GetYourGuide
Where to stay in Belfast – Our hotel recommendations
Most accommodations are in the city center, close to the Titanic Quarter and Cathedral Quarter districts. Below we have put together a guide from budget to luxury hotels, as well as a review of one of the best hotels in the city.
Read all our tips:
Best Hotels in Belfast
Where to Stay in Belfast – Budget to Luxury Hotels
Malmaison Hotel Belfast – Nosso Review
Find the best accommodation in Belfast on Booking.com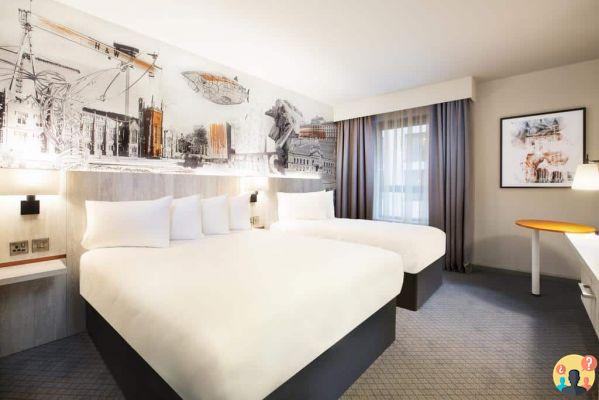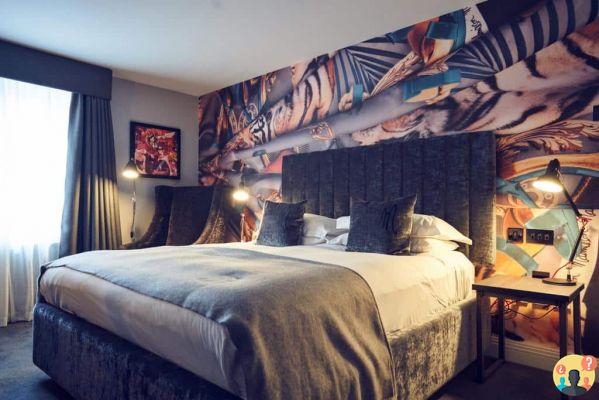 Chip the internet in Belfast
It's getting easier and cheaper to have unlimited internet throughout your trip in Belfast. Nowadays you can buy an international cell phone chip online while you're still here in España. We always use and love it!
You receive the sim card at your address and then just insert it into your cell phone to reach your destination with unlimited 4G internet working.
Also read more chip tips:
International Cell Phone Chip – Which is the Best and How Much Does It Cost?
America Chip Discount Coupon – 10% OFF on Travel Chip
Want to have unlimited internet throughout your trip?
Compare prices and buy your international travel chip in advance at America Chip.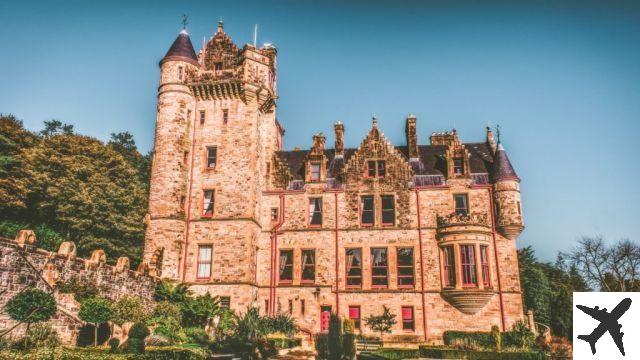 Northern Ireland travel insurance
Taking out travel insurance for Northern Ireland is an excellent way to ensure a smooth trip and avoid worries. Having the assistance of insurance gives you the peace you need to enjoy your destination and know that you have support if you need it. Also enjoy our Insurance Promo discount coupon. - SEE PRICES
Read all about travel insurance:
What is the Cheapest Travel Insurance – Tips on How to Save
How to Get Travel Insurance – 5 Easy Steps [DISCOUNT]
Which Travel Insurance to Choose – 3 Infallible Tips to Help
International Travel Insurance – Step-by-step How to Hire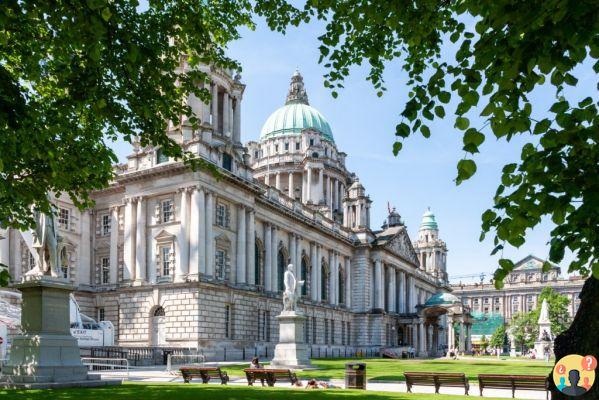 Belfast car hire
Renting a car in Belfast is a great idea. In addition to optimizing your time a lot, you will be able to enjoy it more without having to depend on public transport.
Haven't rented a car for your trip yet?
Guarantee the best price, without IOF, and pay in up to 12 interest-free installments at RentCars.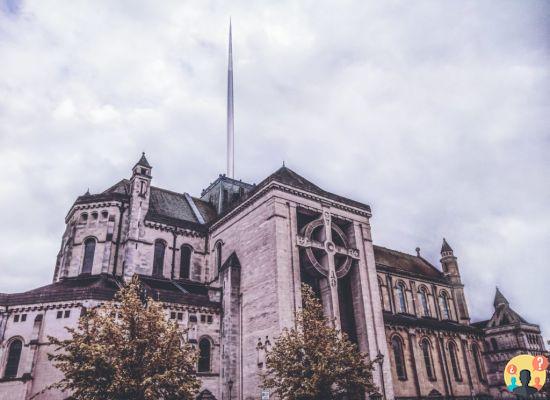 Flights to Northern Ireland
Looking for a good deal and flight prices? When buying tickets to Northern Ireland, it is worth taking a look at the website Promo Tickets.
It is quite common to find cheaper and better flight options than on other sites. We always use and is it worth it?

Read all our Northern Ireland tips and posts
Where to stay in Belfast – Best neighborhoods and hotels
Northern Ireland – Complete Country Guide
Malmaison Hotel Belfast, Northern Ireland
Belfast – Complete City Guide
Things to do in Belfast – City of the Titanic
Northern Ireland Travel Insurance – Everything you need to know
United Kingdom – Travel guide and top destinations