The unpredictable of the savannah, the smell of african land, the striking colors, the orange sun, the starry sky, the emotion and adrenaline felt when encountering any of the wild animals in their natural habitat. Feeling and touching nature in its purest essence are just some of the reasons that make the experience of a safari something unique and unforgettable.
If this adventure is also your wish, I advise you to travel to South Africa. But beware: there are numerous reservations for the practice of safari in the country. In some of them the animals are native, in others they were artificially introduced for tourist purposes.
So how to know?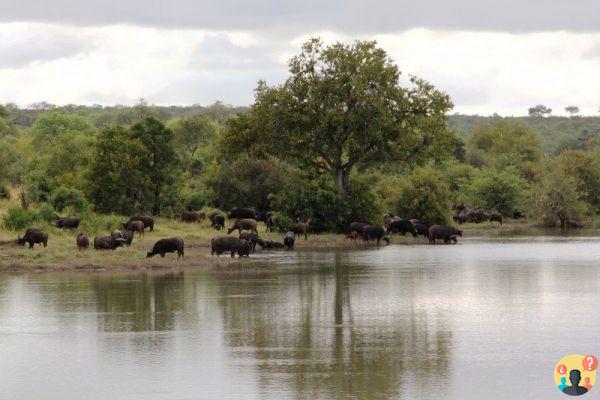 Reservations close to Cape Town and Garden Route, for example, are inadvisable – from an ecological point of view, they are mere disguised zoos.
Therefore, the best region is certainly the world-renowned Kruger National Park.
Buy your travel insurance at a discount!
use the coupon FORTRAVELOVERS to get 5% off, and pay by bank slip to guarantee another 5% savings. Click here and enjoy!
Kruger National Park
This park extends for about 350 kilometers, from north to south, along the border with Mozambique. It is considered an authentic natural paradise, home to more than 50 different species of mammals and almost 500 species of birds.
It is the territory of big five (the five most dangerous animals for the hunter), namely: lions, leopards, elephants, buffaloes and rhinos. In addition, it has better climatic and geographical conditions.
Obviously do safari it is dealing at all times with luck and uncertainty, as well as with the beauty and ferocity of nature in equal proportions.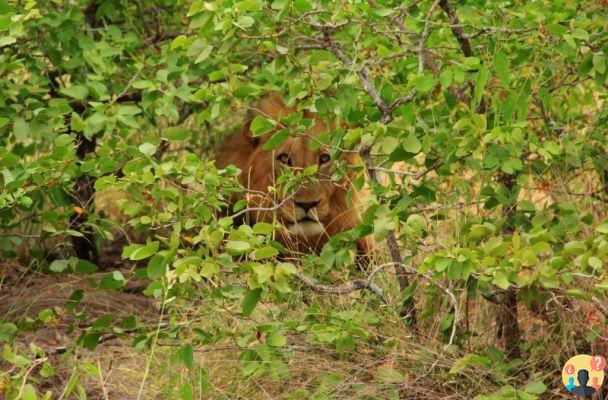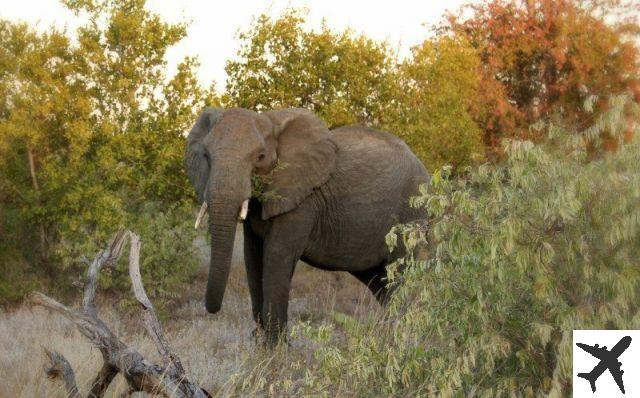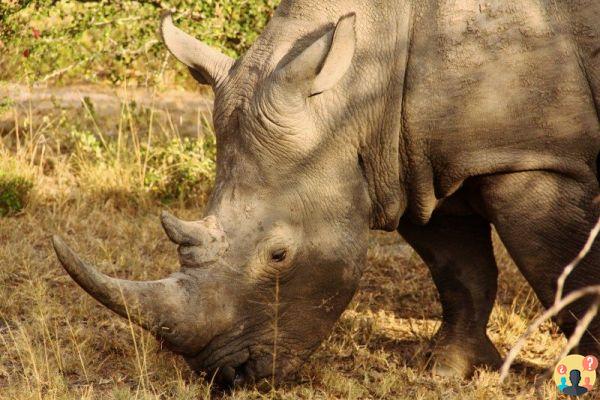 How to get to Kruger National Park
Getting to Kruger is simple.
It's 5 hours by road from Johannesburg airport or, depending on where you are staying, you can fly to Nelspruit airport (the park official) or other minors such as from Hoedspruit.
In the midst of a trip through several South African cities, I dedicated 4 full days to the famous game drives no Kruger.
What is a GameDrive?
Game, in South African English and also in hunting jargon, means animal, "Game drive", therefore, it is the observation of wildlife in 4X4 vehicles.
Game drives can be done at dawn (around 5 am) and in the late afternoon, when the animals are most active and usually last between 3 and 5 hours. Furthermore, it is also possible to walking safari accompanied by a guide.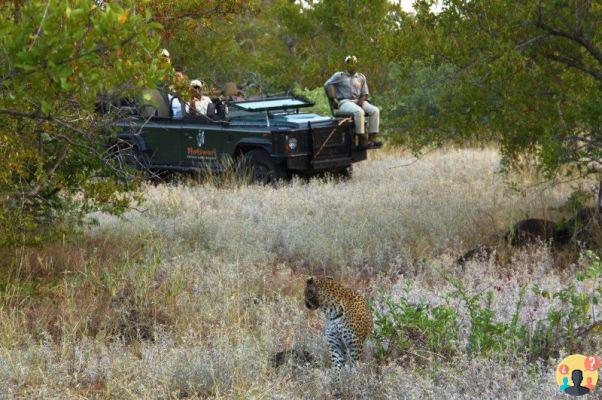 Walking Safari in Kruger National Park
Adrenaline runs high, as there is no other option to run but your own legs, so the guide needs to be very experienced, always be aware of the direction of the wind so that the animal does not find us by smell and be very careful to that doesn't put us at risk.
On the first day I was able to see the famous big 5 up close, but as I am crazy about animals, I never got tired of repeating the dose.
Even so, I suggest that you dedicate at least three days so that nature, little by little, gives its best and you return home smiling.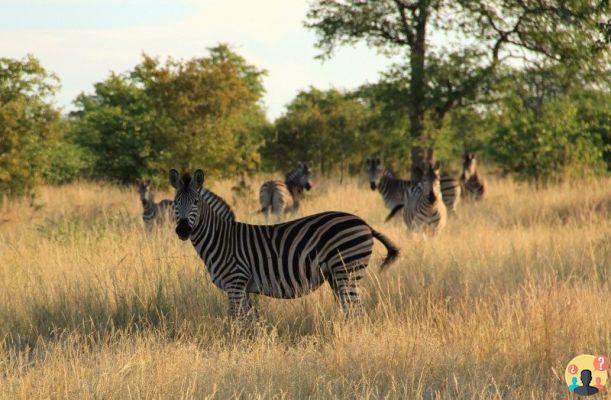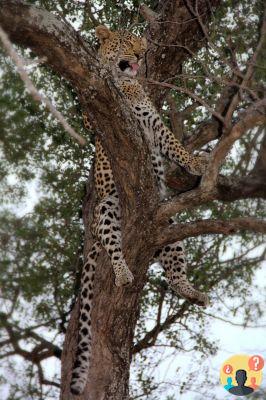 How Much Does a Safari Cost Kruger National Park
The daily entrance fee to the park costs US$ 15. Once there, you can spend very little staying in a campsite inside the park or in a guesthouse in the surroundings. And you can hire a cheap game drive, which will cost you between $20 and $35 for about 3 hours. Or rent a car and drive in the park on your own.
This last option may seem tempting, but remember: it is not so simple to find the animals, it is necessary to know about the behavior of the species, about their schedules, agility and training in the gaze to see traces of the proximity of an animal.
Anyway, these are questions that the native guides of the region super dominate. In private reserves, for example, a local tracker (tracker) accompanies the ranger (guide) during the game drive, detecting the footprints on the ground.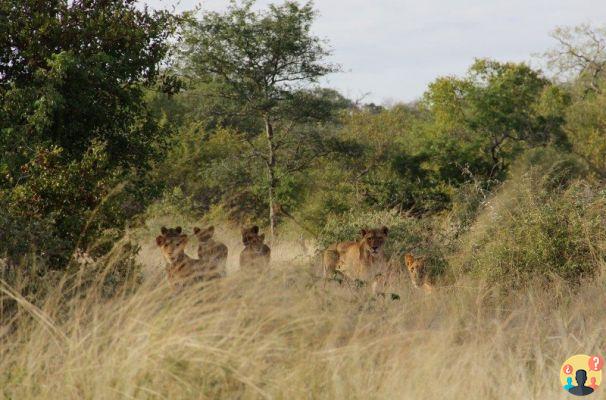 Where to stay at Kruger National Park
If that's your dream and you're willing to spend a little or a lot more, there are luxurious lodges, both within the Kruger domain and in the private reserves attached to the park.
Well, I preferred to be guaranteed an unforgettable experience, so I chose logde Motswari Private Game Reserve and I highly recommend. Sleeping in the middle of the savannah and being surprised by the curiosity of a leopard or hyena in your bedroom window is priceless!
In fact, almost all lodges work with the same system. These are closed packages that, in addition to accommodation, include two game drives per day and also walking safari.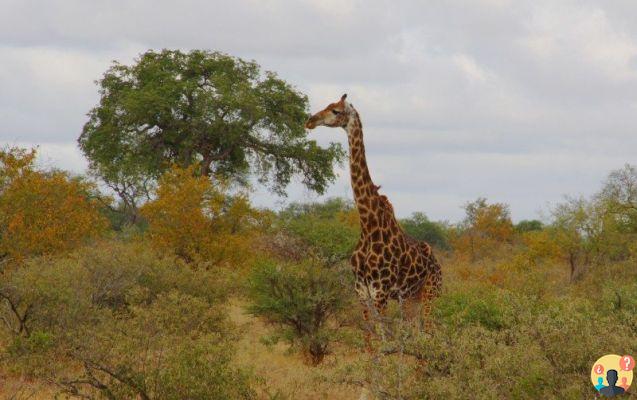 Conclusion
It takes an intense pace to enjoy all that the trip has to offer. Get up early every day, spend a total of about 8 hours in a 4X4 and still take some time to enjoy the incredible features of the lodges, which include a pool, spa, gym, as well as 5 or 6 meals a day washed down with many good wines.
All I can say is that I came home with this certainty: in this life we ​​have to have faith, willingness to fight, love, risk and go on safari!
WHAT YOU NEED TO KNOW BEFORE GOING TO Africa
Are you full of things to think about and still have to plan your entire trip? Or you've seen it all, but you're feeling that familiar "maybe I've forgotten something?" So calm down, we'll help you with some items you can't forget before boarding. Come on?
Have you already purchased your air ticket?
Where to buy: PROMO TICKETS
Looking for a good deal and flight prices? When buying tickets to Africa, it is worth taking a look at the Passages Promo website. It is quite common to find cheaper and better flight options than on other sites. We always use and is it worth it?
Have you already booked your accommodation?
Where to buy: BOOKING.COM
If you haven't booked your stay, the tip is to compare hotels, hostels and inns through Booking.com. This is the largest hotel booking platform in the world, ensuring a safe experience and great accommodation deals.
#StayHip: Keep an eye out for 'Smart Deals', which only last for one day. Some amazing hotels offer great discounts using this badge on the platform. If you find a good deal, is it worth closing?
Travel Insurance South Africa is ESSENTIAL
Taking out travel insurance for South Africa is an excellent way to ensure a smooth trip and avoid worries. Having the assistance of insurance gives you the peace you need to enjoy your destination and know that you have support if you need it. Also enjoy our Insurance Promo discount coupon. - SEE PRICES
How to have unlimited internet while traveling
Where to buy: AMERICA CHIP
Did you know that it's getting easier – and cheaper – to have unlimited internet throughout your trip?
Just ask for an international cell phone chip at America Chip. We always use and love it! They send a SIM card to your address in España, you insert it in your cell phone when you arrive at your destination and you have unlimited internet throughout the trip.
#StayHip: Save on car GPS rental and use GoogleMaps and Waze with your unlimited internet?
Rent cars at the best prices
Where to Rent: RENTCARS
We really like RentCars to find the cars we use on our travels. It is the only one in Spain that compares the best rental companies in the world, but lets you pay in reais, without IOF. In addition, it is also the only one that lets you pay in 12 interest-free installments. It is worth it!
#Here's a tip: Try to find cars with full car and third party insurance coverage. Thus, you avoid inopportune surprises when picking up the car.
Also, be very smart when closing with other car rental comparisons. That's because prices are usually charged in dollars and close with your card. If the dollar goes up, the price of your car rental goes up too.
Read More
Safari in the Serengeti, Tanzania – All you need to know
Things to Do in Africa – Visit Victoria Falls
Where to Stay at Serenti – Four Seasons Safari Lodge
What to Do in Serengeti, Tanzania – Hot Air Balloon Safari
Trip to Zanzibar – A Hidden Paradise in Tanzania
Things to do in Ethiopia – Discover OMO Valley
Tourism in Namibia – What You Need to Know
What to Do on a Stopover in Johannesburg – Ever thought of Safari?
Piscina do Diabo – The Most Insane Natural Pool in the World
Things to do in South Africa – Garden Route
International Travel Insurance – Is it worth it?
What to do in Cairo, Egypt – 5-Day Itinerary
10 Tips for Sightseeing in Cairo
Plan your trip:
Get started now by booking your hotel in South Africa on Booking.com
Save time and money searching for the best Travel Insurance with the Seguros Promo comparator! Extra 5% off with coupon: FORTRAVELOVERS
Compare the best prices to rent a car from over 100 rental companies with Rentcars! (Pay in up to 12X! Pay in reais, without IOF)
Leave España with Unlimited 4G Internet!