You know when people ask what your favorite place in the world is? It is normally a difficult question, but after I visited the Garden Route na South Africa, it was easy to answer.
I'm always asked about this on @japisei (my travel channel on Instagram) and I can never have an answer on the tip of my tongue. After all, each place has its grace, its history, its energy… And, in addition, for each trip there is a specific budget and different number of days. But, there is always that place that marks our lives the most. Mine, so far, has been South Africa.
#ParaNãoForget: Have you bought your travel insurance yet?
Get your discounted plan using the coupon FORTRAVELOVERS (5% off).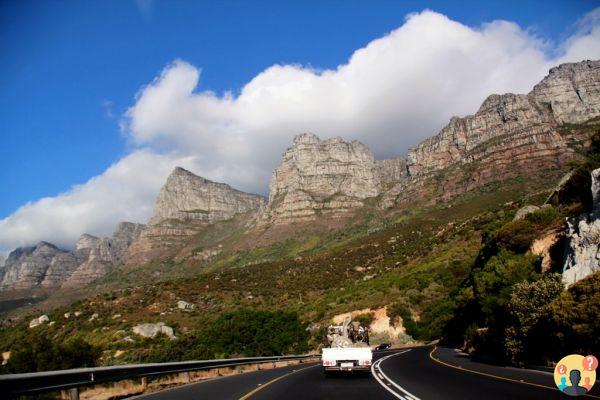 South Africa
The first impression you get when you hear about a african country is a destination full of exoticism, wildlife and nature. But that's just the beginning of what you can enjoy during your visit.
lady of a ric fauna and flora, Brazilian-style tropical climate, country of two oceans (Atlantic and Indian), three capitals (Pretoria, the administrative one, Cape Town, the legislative one, and Bloemfontein, the judicial one), winding along a paradisiacal coastline almost always surrounded by a mountain range and, obviously, holder of the Big Five: lion, leopard, elephant, hippopotamus and rhinoceros.
A Garden Route in South Africa offers so many attractions that the most difficult part of this trip is to define the best itinerary.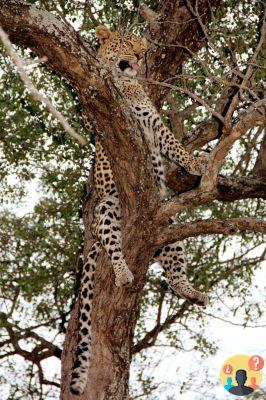 Planning for Garden Route in South Africa
I only had 11 days and a huge list of everything I wanted to live there. So I decided to go through the whole Garden Route.
An incredible road that runs along the south coast of the country, from Cape Town to Port Elizabeth, and allows you to discover each town from the beginning to the end of this journey. In Porto Elizabeth I flew to Johannesburg, from where I started towards the Kruger National Park, the highlight of this trip.
For planning this itinerary it is important that you know that the South Africans drive in the English hand! so at the time of rent a car, pay attention to that, as an automatic would be very welcome and would make the process easier! ?
It seems difficult at first, but in the first few hours you will already be adapted. Eventually making mistakes only in the arrow and windshield wiper commands.
In addition, some rental companies require a valid driver's license with your details in English at the time of delivery of the vehicle. In other words, for Brazilians, the ideal is to have a International Driving Permit, which can be requested from the Detran.
Garden Route itinerary in South Africa
I started to Garden Route venturing through Cape Town, known as "Mama Africa" and famous for its charming wine route, seaside mansions and beautiful beaches.
One of the main points of the city is the table mountain (from the English Table Mountain), a mountain range that has this name precisely for its top in the shape of a table.
Nearby is the Cape of Good Hope, the point where the Indian and Pacific oceans meet. There you can enjoy the journey and take a break from Boulders beach, a colony of the cute African penguins.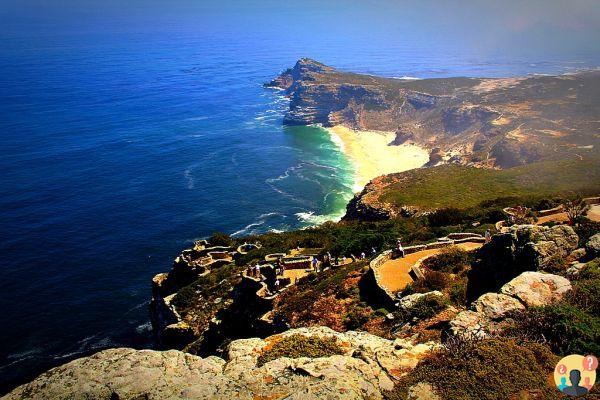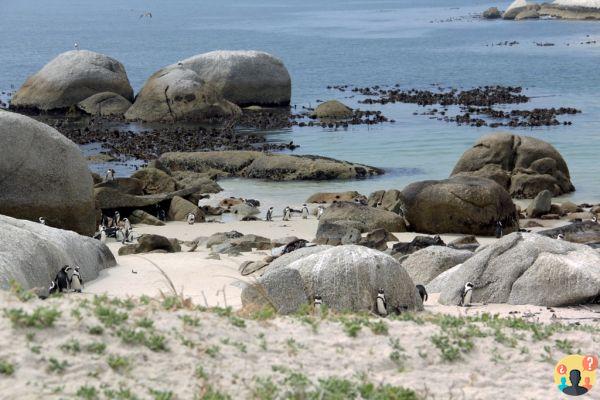 There are many museums, great shopping centers and great restaurants with typical foods in this region. The multicultural facet is another attraction apart from this former colony of the English, Dutch and French, many still remaining in the region.
WARNING: On this route of Garden Route, you will want to park several times to admire the beautiful landscapes. There are many tourist beaches, such as Jeffrey's Bay, considered the Mecca of South African surfing. And even more interesting cities, for example:
Plettenberg Bay on África do Sul
Nearby is the Elephant Sanctuary, a rehabilitation center whose objective is to reintroduce the animals to the local forests.
The animals receive all the necessary care and become a tourist attraction, as we can interact with all of them, walk hand in hand and trunk, feed them and get emotional.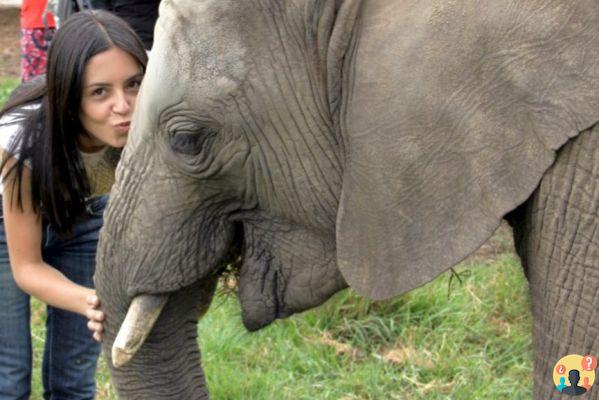 Monkey land e Birds of Eden they are free animal sanctuaries, with species native to the area and others brought in from outside. The two locations are side by side on the Garden Route, but have separate entries.
Part of the native forest in the region was fenced and closed with a screen at a height as far as the eye could see, forming gigantic natural nurseries.
O Birds of Eden covers an area of ​​two hectares, being considered the largest free flight sanctuary in the world.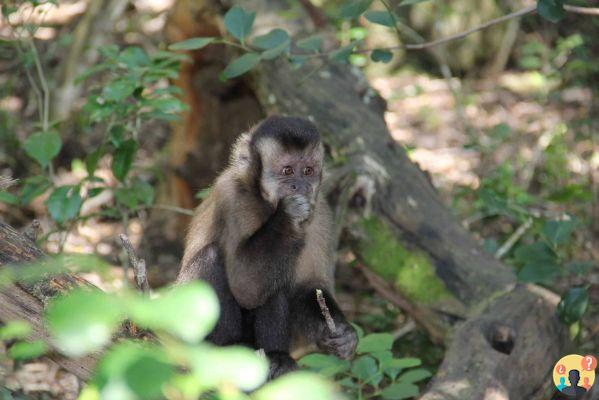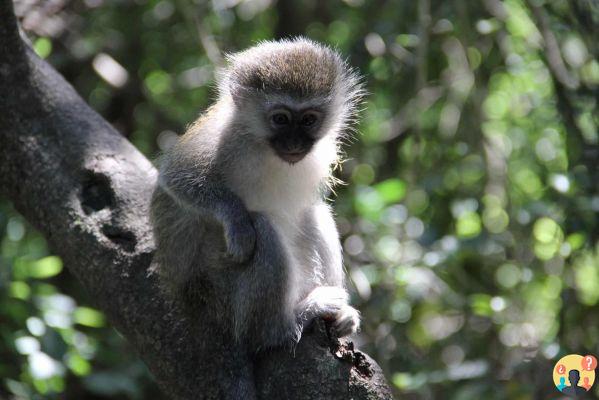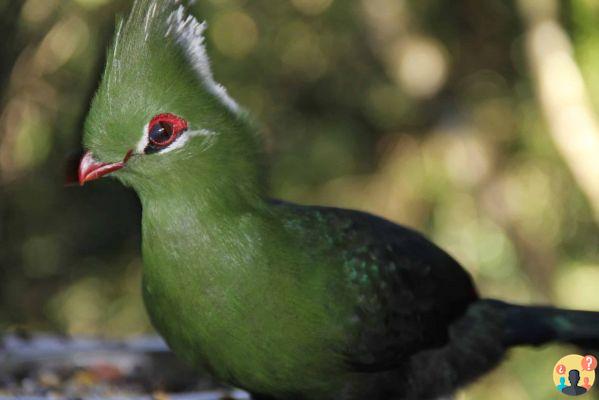 And for the bravest, the Garden Route in South Africa still offers in this region the biggest commercial bungee jump in the world on the bridge Bloukrans River!
The jump is taken from a platform under the bridge and the height from there to the valley floor is 216 m (709 ft). I jumped and I can say that I will never forget the adrenaline and feeling of freedom I felt at that moment.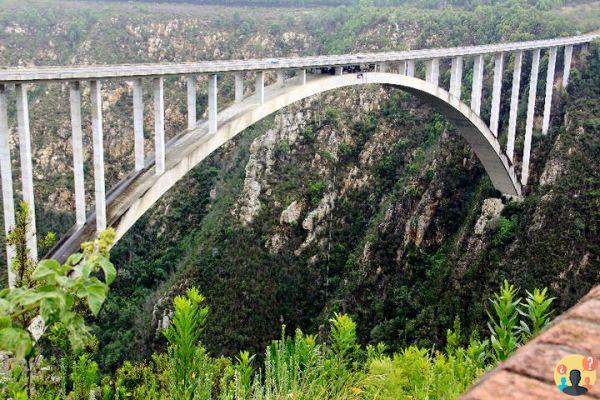 Gansbaai to África do Sul
This is a fishing village, close to Hermanus. A popular destination for diving with white sharks. On this tour, the animals are observed in their natural habitat, without putting their lives at risk and contributing to education and conservation projects for ancient species.
I confess that I felt a little scared while I was inside the cage and saw the sharks approaching with all their teeth bared! But it all went well.
Kruger National Park in South Africa
The grand finale of the journey Garden Route it was on Kruger National Park. Simply the best in the country for safaris, which I arrived after a 6h drive from Johannesburg.
A faster and more practical option (and consequently more expensive) is to travel by plane. But it is necessary to book tickets well in advance, as there are few flights and always on small aircraft.
>> I told you all about this experience in a separate post – it's too amazing an experience to sum it up. You can check it here!
I opted for a three-day closed tour, which included accommodation, food and three safaris per day. I advise you to research a lot about the companies that offer this service, as many resemble large farms and end up frustrating visitors, who expect to see real wildlife.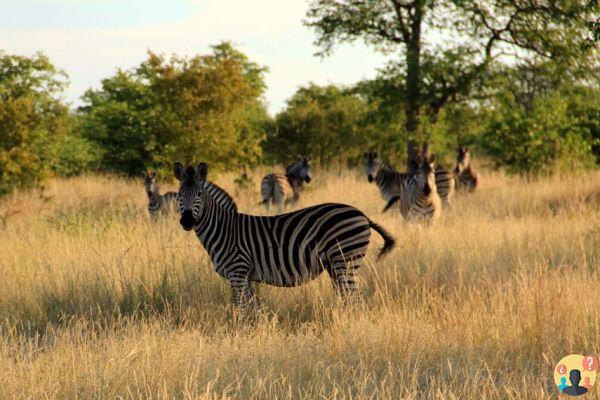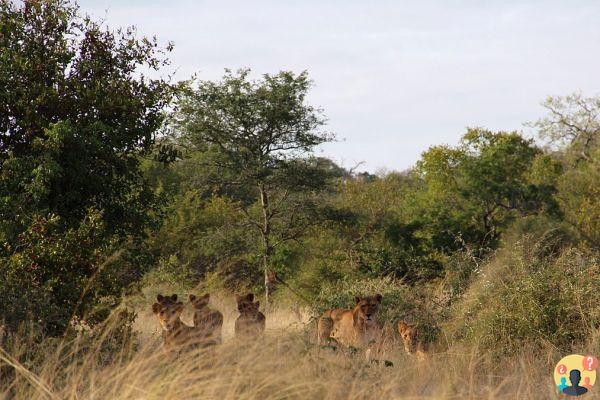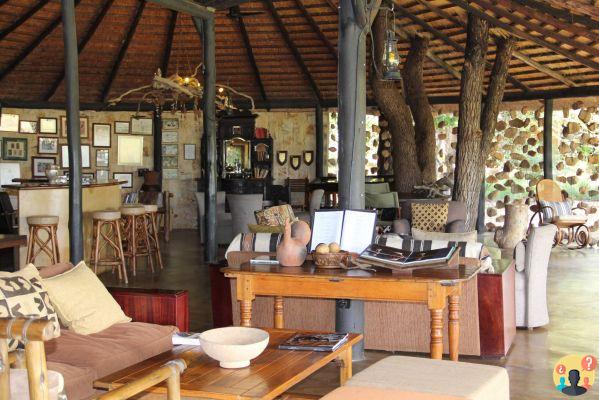 I chose the Motswari Private Game Reserve and I have nothing but praise for this logde, which provided me with one of the most incredible experiences of my life.
Oh! And I still managed to find the famous Big Five and many other animals.
Doubts remain about the reason for the trip Garden Route in South Africa be unforgettable?
WHAT YOU NEED TO KNOW BEFORE GOING TO Africa
Are you full of things to think about and still have to plan your entire trip? Or you've seen it all, but you're feeling that familiar "maybe I've forgotten something?" So calm down, we'll help you with some items you can't forget before boarding. Come on?
Have you already purchased your air ticket?
Where to buy: PROMO TICKETS
Looking for a good deal and flight prices? When buying tickets to Africa, it is worth taking a look at the Passages Promo website. It is quite common to find cheaper and better flight options than on other sites. We always use and is it worth it?
Have you already booked your accommodation?
Where to buy: BOOKING.COM
If you haven't booked your stay, the tip is to compare hotels, hostels and inns through Booking.com. This is the largest hotel booking platform in the world, ensuring a safe experience and great accommodation deals.
#StayHip: Keep an eye out for 'Smart Deals', which only last for one day. Some amazing hotels offer great discounts using this badge on the platform. If you find a good deal, is it worth closing?
Travel Insurance South Africa is ESSENTIAL
Taking out travel insurance for South Africa is an excellent way to ensure a smooth trip and avoid worries. Having the assistance of insurance gives you the peace you need to enjoy your destination and know that you have support if you need it. Also enjoy our Insurance Promo discount coupon. - SEE PRICES
How to have unlimited internet while traveling
Where to buy: AMERICA CHIP
Did you know that it's getting easier – and cheaper – to have unlimited internet throughout your trip?
Just ask for an international cell phone chip at America Chip. We always use and love it! They send a SIM card to your address in España, you insert it in your cell phone when you arrive at your destination and you have unlimited internet throughout the trip.
#StayHip: Save on car GPS rental and use GoogleMaps and Waze with your unlimited internet?
Rent cars at the best prices
Where to Rent: RENTCARS
We really like RentCars to find the cars we use on our travels. It is the only one in Spain that compares the best rental companies in the world, but lets you pay in reais, without IOF. In addition, it is also the only one that lets you pay in 12 interest-free installments. It is worth it!
#Here's a tip: Try to find cars with full car and third party insurance coverage. Thus, you avoid inopportune surprises when picking up the car.
Also, be very smart when closing with other car rental comparisons. That's because prices are usually charged in dollars and close with your card. If the dollar goes up, the price of your car rental goes up too.
Read More
Safari in the Serengeti, Tanzania – All you need to know
What to Do in Serengeti, Tanzania – Hot Air Balloon Safari
Where to Stay at Serenti – Four Seasons Safari Lodge
Things to Do in Africa – Visit Victoria Falls
Trip to Zanzibar – A Hidden Paradise in Tanzania
Things to do in Ethiopia – Discover OMO Valley
Tourism in Namibia – What You Need to Know
What to Do on a Stopover in Johannesburg – Ever thought of Safari?
Piscina do Diabo – The Most Insane Natural Pool in the World
Safari in South Africa – Kruger National Park
What to do in Cairo, Egypt – 5-Day Itinerary
10 Tips for Sightseeing in Cairo
International Travel Insurance – Is it worth it?
Plan your trip:
Get started now by booking your hotel in South Africa on Booking.com
Save time and money searching for the best Travel Insurance with the Seguros Promo comparator! Extra 5% off with coupon: FORTRAVELOVERS
Compare the best prices to rent a car from over 100 rental companies with Rentcars! (Pay in up to 12X! Pay in reais, without IOF)
Leave España with Unlimited 4G Internet!