The Ponte de Dom Luís I spans the Douro River in Porto
This mythical bridge of Porto is on all the postcards of the region and you won't miss it during a stay in the second Portuguese city! If Porto is nicknamed "the city of bridges", the one we are talking about here is the most beautiful, the most majestic.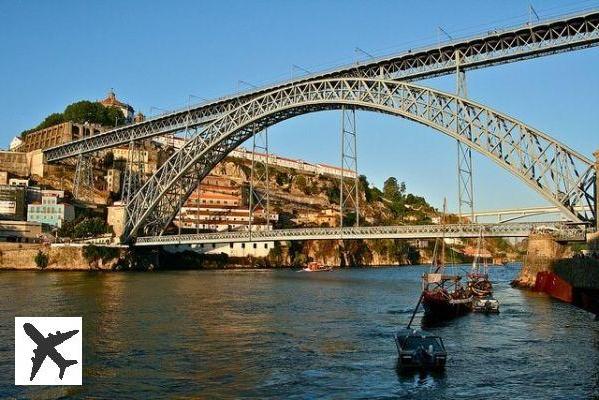 Begun in 1881 and completed in 1886 by a student of Gustave Eiffel, the Dom-Luís Bridge (or Ponte Luís I) has two floors: the upper bridge is now reserved for pedestrians and one of the city's metro lines (line D); the lower bridge is for road traffic, and also has pedestrian walkways on the side.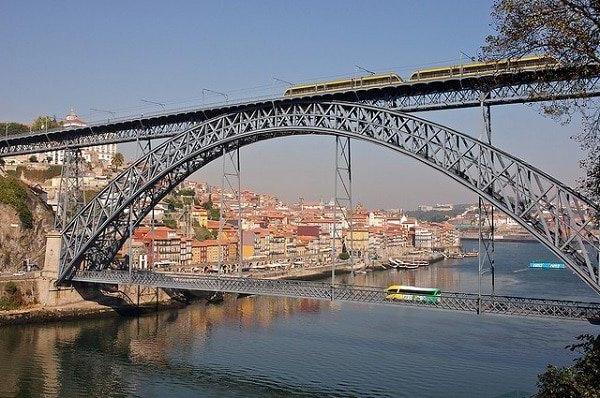 Already at the beginning of the 19th century, the construction of this bridge was essential both for the inhabitants and for the transport of goods. Until 1809, the crossing of the Douro was done on a boat bridge called the Boat Bridge, which was actually a series of boats tied up against each other. This "bridge" could be opened to let boats sailing on the river pass through.
It should be noted that at the time, the river was very wild, very agitated, as there was no dam upstream.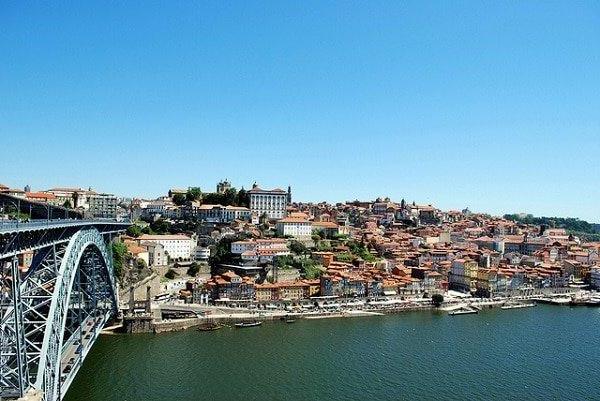 On March 29th 1809, when Napoleon launched an invasion under the command of Marshal Soult, thousands of inhabitants of Porto who were trying to flee the French bayonets during Napoleon's second invasion of Portugal would find death by drowning. The makeshift bridge was too weak and unsafe. More than 4,000 casualties were recorded that day.
This was for the record because the Maria Pia Bridge, which it resembles very much, was put into service much earlier, in November 1877. The Dom-Luís Bridge was built to relieve road traffic congestion in Oporto towards the end of the 19th century.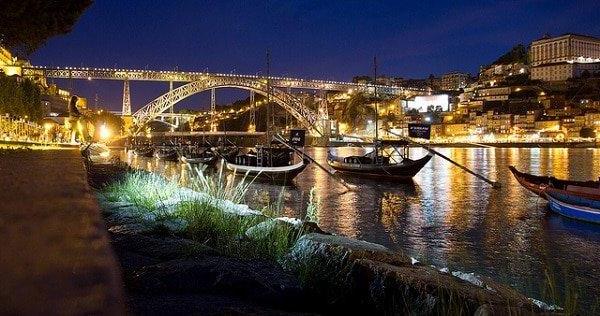 Where is the Dom-Luís Bridge in Oporto?
It is located on the Douro River, very close to the Ribeira district. It connects the cities of Oporto and Vila Nova de Gaia.
Some key figures of the Dom -Luís Bridge:
Address: Ponte Luís I, Porto, Portugal
Start of construction: 1881
Total length: 385 meters
Opening date: 1886
Maximum span length: 172 metres
Height: 45 m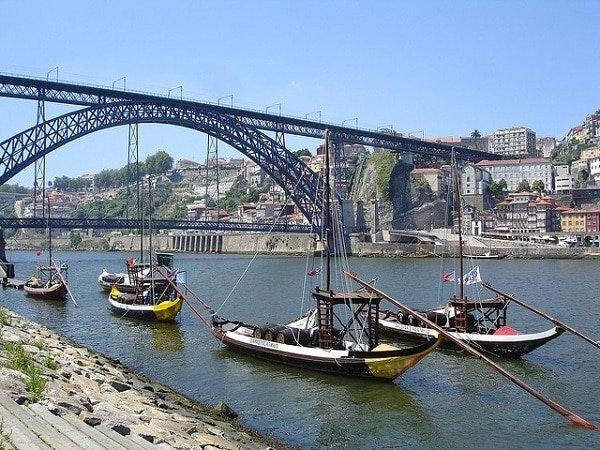 What do you think of this magnificent bridge which is unmissable during a stay in Porto?