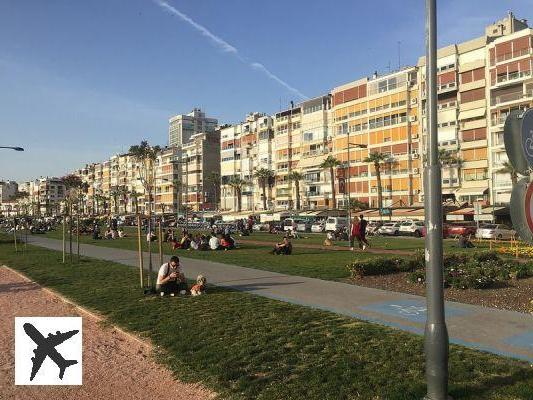 Are you going on a trip to the ancient city of Smyrna in Izmir and looking for accommodation in Izmir? Here is a small overview of the places to choose for your accommodation in Izmir.
Izmir is a city located on the west coast of Turkey, bordering the Aegean Sea. Are you going there on holiday? This is a great idea! With its many cultural points of interest and its light atmosphere, Izmir has everything to seduce. Moreover, the weather is particularly pleasant all year round.
Formerly called Smyrna, the city was built by the Greeks during antiquity, then conquered by the Romans before belonging to the Ottoman Empire. That is why you will find in Izmir and its region many historical sites to discover. For example, the ruins of the ancient Greek city of Ephesus or the Kadifekale fortress built at the time of Alexander the Great. Today, Izmir has a population of 4 million and is the third largest city in Turkey. Open to the world thanks to its status as a port city, Izmir is rich in a mixture of cultures, including a large Jewish community. With its international port, Izmir has also become one of Turkey's most important economic and commercial centres.
Despite its appearance as a large metropolis, Izmir still has a hedonistic atmosphere. You will find there a tasty gastronomy and a true sweetness of life, to be discovered in particular by means of a City Tour. So where to sleep in Izmir?
Alsancak
It is one of the oldest districts of the city, and one of the only ones not destroyed by the fire of 1922 that ravaged Izmir. This area is safe and has a lot of charm to live in Izmir. Made of small bourgeois houses in pastel colors, Alsancak is also one of the neighborhoods where the nightlife is in full swing. There are many restaurants, clubs and bars in some streets. However, Alsancak remains relatively quiet and pleasant for your accommodation in Izmir.
Kordon
The Kordon district extends along the promenade along the seafront in Izmir. There is a multitude of cafes and pleasant terraces to sit for a few moments in front of the sea.
It is also the place where you can find yourself to take a break after a long day of sightseeing. Particularly dynamic on sunny days, Kordon will seduce you with its festive atmosphere and its proximity to the sea. The residences are modern and even quite chic. All this makes it one of the best places to sleep in Izmir. Moreover, it is the port district, which could be of interest to you to join or leave the city.
Hatay
This area around the Hatay Vestel shopping centre is particularly interesting if you are wondering where to sleep in Izmir. Indeed, Hatay is relatively close to the city centre and all points of interest, while being quiet and residential. Not forgetting that the proximity of the shopping centres will delight shopping lovers looking for a good deal.
Around Izmir
If you have a car during your trip, you can enjoy accommodation in one of the small towns in Izmir province. For example, at Çiğli, located in the north of the city of Izmir or in Narlidere, in the south. An opportunity to take advantage of more interesting rates for accommodation in Izmir and to have even more tranquility. Narlidere and Çiğli are both located on the seafront. From these cities you can reach the centre of Izmir in about 30 minutes by car.
- Find a hotel at Çiğli
-
You now know a little bit more about finding your accommodation in Izmir. All you have to do is choose the neighbourhood that best suits your desires among those.