A complete guide to plan your trip to Santo Domingo. Write down the tips and enjoy a lot!
The first Spanish city in the Americas, the first cathedral, the first hospital and the first university on the continent are all in one place: Santo Domingo, the capital of the Dominican Republic.
The city is rich in colonial buildings with architecture preserved since the 16th century, being considered by UNESCO as a World Heritage Site. There are several museums, palaces and forts that help tell the history of this city.
Santo Domingo also has beautiful beaches, a shopping center, good restaurants and hotels structured to receive many tourists throughout the year. If you are planning to visit the Colombian city, prepare your notes and come with us to discover everything you need to know before going.
Things to do in Santo Domingo
Zona Colonial should be at the top of your list of things to do in the city. Several parks, museums, forts and palaces are scattered throughout the area so that tourists discover a little more of the history as they walk.
The Alcazar de Colón, the National Pantheon, the Fortress of Ozama and El Faro a Colón are some of the essential attractions in the area. And one of the city's gems is the Santa María La Menor Cathedral, the first cathedral built in the Americas.
Another tour, practically mandatory for anyone going to Santo Domingo, is visiting the Tres Ojos National Park. Discover the submerged cenotes, three crystal blue lakes, typical animals of the region and beautiful limestone rock formations.
And for those who want to know more paradisiacal beaches, it is worth renting a car and getting to know Punta Cana, about two hours away from the capital.
Read all our tips:
Main attractions in Santo Domingo
Punta Cana – Complete City Guide
Honeymoon in Punta Cana – Tips on How to Plan a Trip
Book all your Santo Domingo tickets and tours in advance and skip the lines with GetYourGuide
Where to stay in Santo Domingo – Our hotel recommendations
The historic city has several accommodation options in the center and in the historic area. There are luxury hotels, colonial inns and simpler hostels in the city, as well as family-friendly resorts in Punta Cana.
Read all our tips:
Santo Domingo hotels
Resorts in Punta Cana – The 20 best all inclusive in the destination
Best hotels in Punta Cana
Find the best accommodation in Santo Domingo on Booking.com or Hotels.com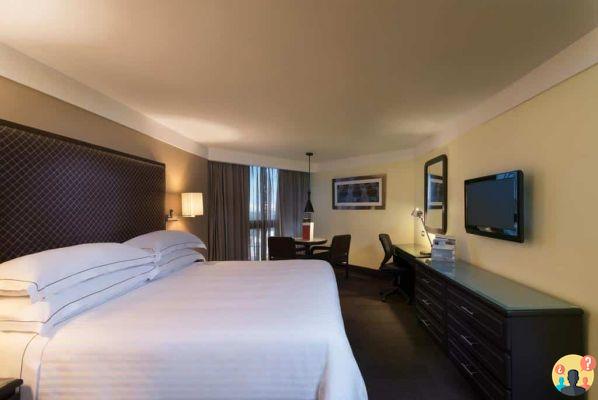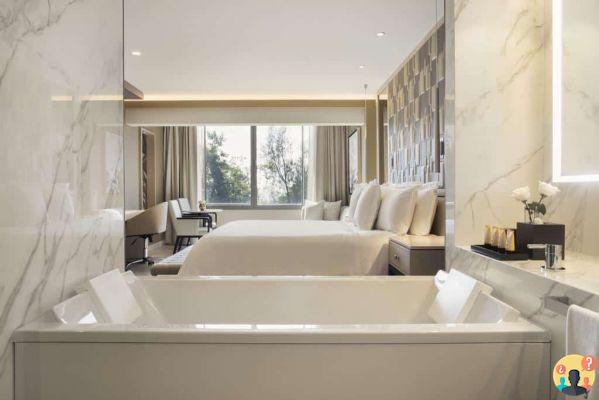 Internet chip in Santo Domingo
It is getting easier and cheaper to have unlimited internet throughout your trip in Santo Domingo. Nowadays you can buy an international cell phone chip online while you're still here in España. We always use and love it!
You receive the sim card at your address and then just insert it into your cell phone to reach your destination with unlimited 4G internet working.
Also read more chip tips:
International Cell Phone Chip – Which is the Best and How Much Does It Cost?
America Chip Discount Coupon – 10% OFF on Travel Chip
Want to have unlimited internet throughout your trip?
Compare prices and buy your international travel chip in advance at America Chip.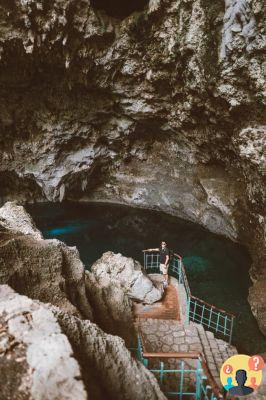 Travel insurance for Santo Domingo
hire a travel insurance for Santo Domingo it's a great way to ensure a smooth trip and avoid worries. Having the assistance of insurance gives you the peace you need to enjoy your destination and know that you have support if you need it. Also enjoy our Insurance Promo discount coupon. - SEE PRICES
Read all about travel insurance:
What is the Cheapest Travel Insurance – Tips on How to Save
How to Get Travel Insurance – 5 Easy Steps [DISCOUNT]
Which Travel Insurance to Choose – 3 Infallible Tips to Help
International Travel Insurance – Step-by-step How to Hire
Maritime Travel Insurance – Complete National and International Guide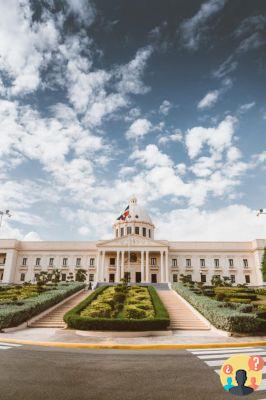 Car rental in Santo Domingo
Renting a car in Santo Domingo is a great idea. In addition to optimizing your time a lot, you will be able to enjoy it more without having to depend on public transport.
We really like Rent Cars to find the cars we use on our travels. It is the only one in Spain that compares the best rental companies in the world, but lets you pay in reais, without IOF. In addition, it is also the only one that lets you pay in 12 interest-free installments. It is worth it!
Haven't rented a car for your trip yet?
Guarantee the best price, without IOF, and pay in up to 12 interest-free installments at RentCars.
Flights to Dominican Republic
Looking for a good deal and flight prices? When buying tickets to Dominican Republic, it is worth taking a look at the website Promo Tickets.
It is quite common to find cheaper and better flight options than on other sites. We always use and is it worth it?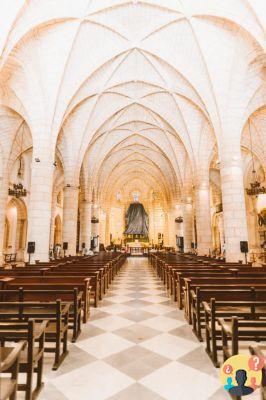 Read all our Dominican Republic tips and posts