I venture to say that nine out of ten travelers dream of one day seeing the Aurora Borealis. The most desired destination for this experience is almost always the extreme north of Europe. But make no mistake: the aurora borealis in Canada it is equally beautiful!
As soon as they start planning the trip and researching this phenomenon, most people end up postponing or leaving the itinerary behind – the distances are too great for us Brazilians, the prices are not at all attractive and there is little information available.
Aurora Borealis is a visual phenomenon that occurs in the polar regions in the north of the planet. It is among the greatest spectacles of nature, with lights of different colors that dominate the sky during the winter months.
It is almost unpredictable, as it depends on several factors for its appearance, such as: solar flares (which happen at random), freedom from cloud cover and interference from city lights. So, in practice, "hunting" the aurora borealis means looking for a distant, dark and cloudless region, so be patient and, if possible, flexible with the number of days spent on this objective.
Don't forget travel insurance!
Click here and hire the ideal plan for your trip at the best prices!
Where to look for the Northern Lights in Canada?
To make this dream come true, my fiance Thomas and I took advantage of the fact that we were in a exchange in canadaOn Vancouver, and we discovered that a little further up we would have the big chance of our lives.
From there we took a WestJet flight to Whitehorse, a small town in the state of Yukon (which has just over 30 inhabitants in an area twice the size of the state of São Paulo), very close to Alaska.
We traveled with the sole purpose of observing Aurorinha, but we ended up being surprised by a charming region, full of breathtaking landscapes.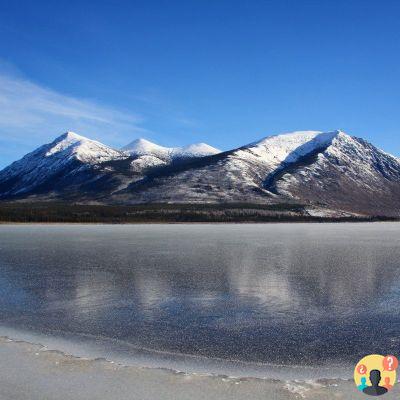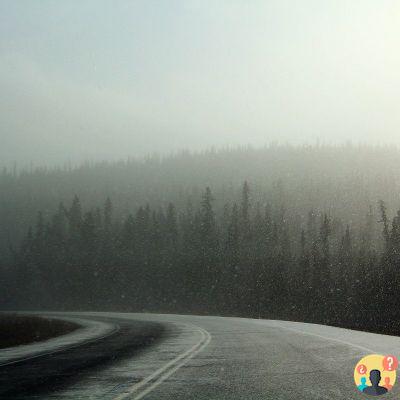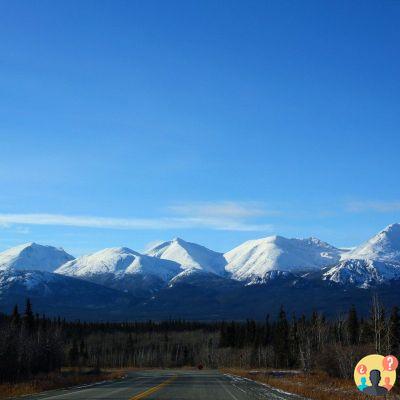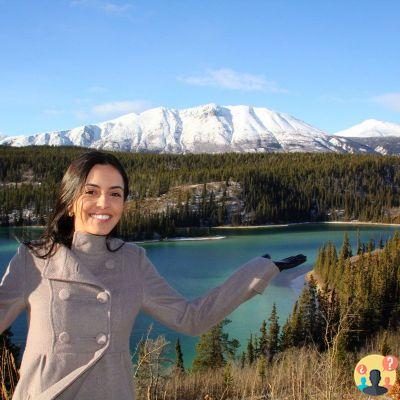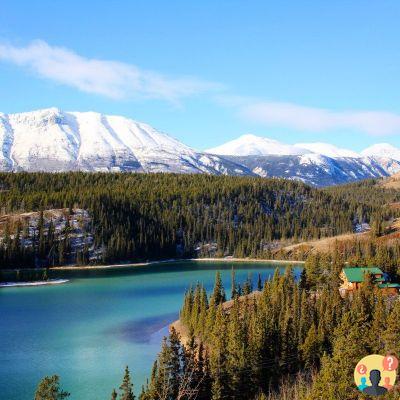 Aurora Borealis in Canada – When to go and what to know before boarding
The first thing you need to keep in mind to watch the Northern Lights in Canada is that this phenomenon always happens in the coldest and darkest months of the year – between late August and early April.
The second is that, at that time, the temperature there varies between -5° and -17°C, with a thermal sensation equivalent to "I'm losing my little fingers", so get ready! Wear clothes appropriate for such temperatures from head to toe and, if you don't have it, the supermarkets in the city offer great pieces at low cost.
In other words, to enjoy the moment, you have to be well dressed, right? Columbia thermal jackets are an indication to stay comfortable when taking this tour. Hats and gloves are also highly recommended.
As we had not found much information on the Internet, we only booked accommodation. Upon landing in the city, we realized that if we didn't rent a car we would be "stuck" in the hotel, due to the freezing cold, or very restricted in relation to locomotion, since the taxi service was very limited.
It is in the center of the city where you can find the various tour options for observing the famous Northern Lights, as the Northern Lights are called in Canada. Before buying the tour, we based our choice of days on the forecast published by Accu Weather and Aurora Borealis Lisyukon websites, but remember: viewing the aurora does not depend only on solar activity itself, but on several other factors.
Northern Lights in Canada – Our Tour
On the first day it was snowing, with no conditions to view the aurora borealis in Canada. So we save our pocket of unnecessary expense. For the second and third, the forecast was optimistic and the sky was already clear.
We then closed two attempts (two days) with an agency to see the boreal activity and we paid CAD$125/day per person (the current price equivalent of USD 97/day). I say attempts because there is no guarantee of viewing, much less money back, in case we don't see anything.
The daily tour included a transfer from the hotel to the cabin where we spent about 5h during the night waiting for the famous green light to appear (or if you are very lucky, shades of red, purple and even pink), several options of hot drinks for to disguise the cold, some snacks, internal heating and a fire for those who want to roast marshmallows.
To get to the cabins, we move about 40 minutes away from the city, precisely to escape the lighting and have better visibility.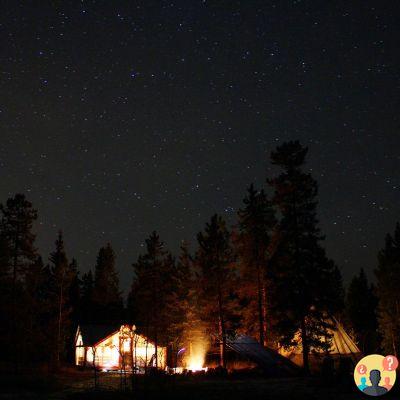 Capturing good photographs requires cameras that allow manual configuration. If you don't have much practice, the agency's team is more than used to helping people, in addition to providing several tripods. Pay attention to the equipment in relation to low temperatures – my lens simply froze after being exposed for a few minutes.
On the first try we weren't very lucky and we didn't even see a speck of green light in the sky. In the second we were able to observe a shy and fleeting aurora, but enough to get me emotional. The forecast said that the next day the activity would be very strong, but it was time to return.
The possibility of realizing our dream completely made us reschedule the flight and we bet on one more attempt. Checkmate! Best decision of life. We were very lucky (lucky indeed, as many leave without appreciating it) and we saw the sky completely dancing between several vibrant shades of green for more than two hours.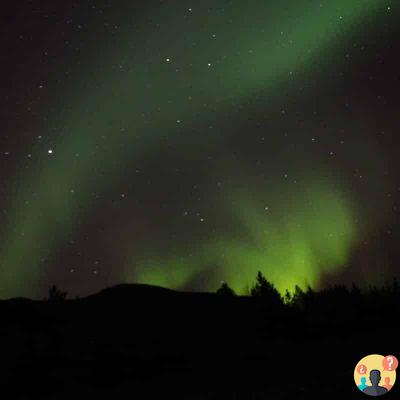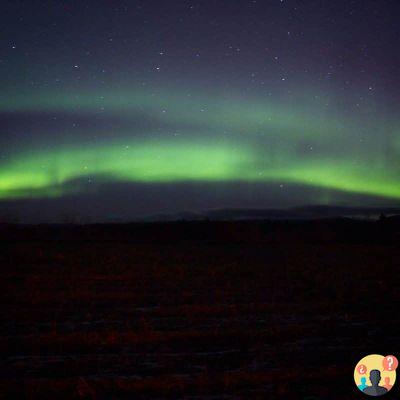 Aurora Borealis in Canada – What to do during the day?
During the day, we took the opportunity to discover the beauties of the surroundings. The region offers several outdoor activities and the practice of sports with great contact with nature, such as: canoeing, trekking, bike tours, sport fishing or on frozen lakes, snowmobile rides or dog sled rides, always respecting the level of visitor experience. But for those who just want to admire the landscape, the region surprises.
Another interesting tour is the tasting at the Yukon Brewing microbrewery. The ticket of only CAD$ 5 includes a guided tour of the entire brewing process and at the end, tourists can taste more than 6 different beers.
All that are left are the good memories of one of the most incredible trips and experiences of our lives. May other dawns come for all of us!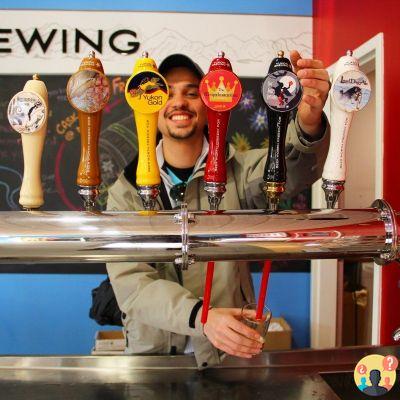 Do you also dream of seeing the aurora boreal? Comment here!
Canada travel insurance
Taking out travel insurance for Canada is an excellent way to ensure a smooth trip and avoid worries. Having the assistance of insurance gives you the peace you need to enjoy your destination and know that you have support if you need it. Also enjoy our Insurance Promo discount coupon. - SEE PRICES
Receive a SIM card at your home in España and use unlimited Internet in Canada
Are you also tired of only being able to use your cell phone at points that you find Wi-Fi free during the trip? And having to pay per day to be able to use a GPS in the rental car on the trip?
We couldn't take it anymore, especially because we wanted to post real-time photos of our trip on social media. In addition, Google is a great ally to find what we need while on vacation, such as information and places, and you can't just use it where you have Wi-Fi.
So we discovered one of the best solutions to end this problem, that you will no longer have to spend hours of travel in phone stores in the country, speaking an unknown language to get a SIM card. This is one of the tips we love to give our readers: a America Chip.
Write it down: The company sends an international Chip to your home in Spain. When you're on the plane, just change your Brazilian SIM card for this international one. You will arrive in Canada with unlimited internet, using your cell phone at will, as you use in España.
Arriving in Canada, you can use it all day, anywhere. You'll save on GPS rentals, Skype credits, and you'll still be able to use social networks, Google, or search for anything on the internet all day. In addition, you can still call your home to send travel news as many times as you want via WhatsApp or Facetime.
Plan your trip:
Get started now by booking your hotel in Canada on Booking.com
Save time and money searching for the best Travel Insurance with the Seguros Promo comparator! Extra 5% off with coupon: FORTRAVELOVERS
Compare the best prices to rent a car from over 100 rental companies with Rentcars! (Pay in up to 12X! Pay in reais, without IOF)
Leave España with Unlimited 4G Internet!