In August 2014 I backpacked for 7 weeks through
Central America
, and one of the things I enjoyed doing the most was going down a volcano from "
ski bound
". Cerro Negro volcano is one of the most active volcanoes in Nicaragua, with 23 eruptions since its birth in 1850. To do this tour, I had to go to a small town called
León
. The city doesn't have much, and pretty much everyone I met at the hostel was there for the same reason. There is the only place in the world where you can descend an active volcano sitting on a board.
Won't forget about travel insurance, huh?

Get the best discounted plans using the coupon
FORTRAVELOVERS
(5% off).
Click here and enjoy!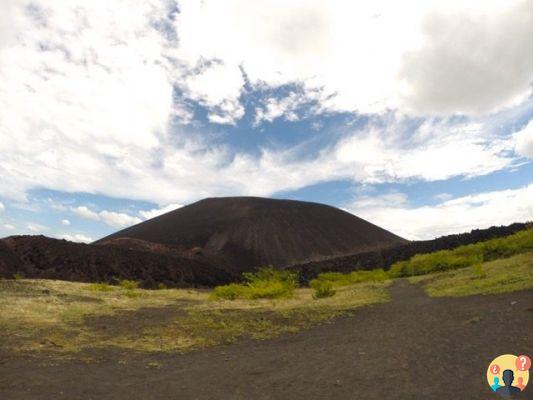 This activity is second on a list of things that "defy death" on the CNN website. Sorry, mom! ? I didn't need to book my spot on the tour in advance, I paid for the tour in one day, and the next morning I was in a van going to one of the coolest places I've ever visited.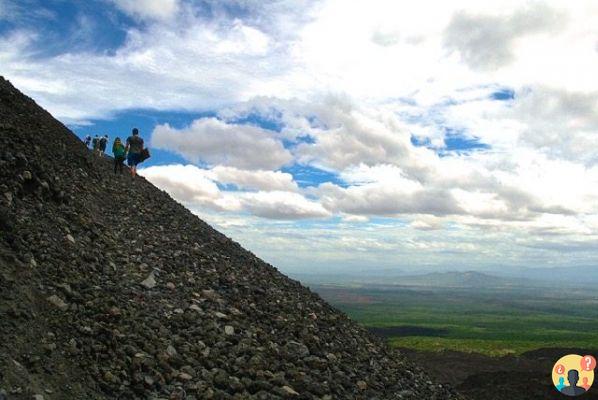 The road was bad, and the trip itself to the volcano it was already being exciting as the van jumped when going through the holes! As we were getting closer and I saw the volcano from afar, my heart started to race with fear and anxiety. The volcano is super steep and going up holding a board was not easy, even though I was used to hiking. The wind wasn't cooperating either and the feeling I had was that I was going to fly away at any moment. An important part of this step is to be wearing good hiking shoes, like those from Columbia Sportswear #ficaadica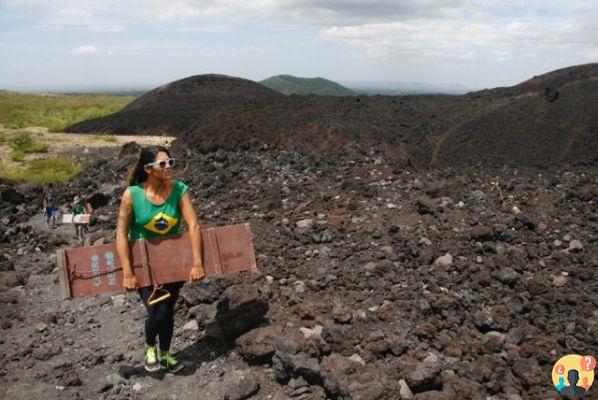 Arriving at the top, we went to a part of the volcano where you can see the smoke coming out, and I could feel the heat on my feet in my sneakers. Too bad I didn't take any marshmallow to toast in the heat of the volcano! The guide gave us coveralls, goggles and also instructions to descend. Well, my turn came and I was so nervous that I had to take a deep breath 15 times. The board takes on an absurd speed, reaching up to 80 km/h, and the amount of rock I ate on the way is not in the comic book!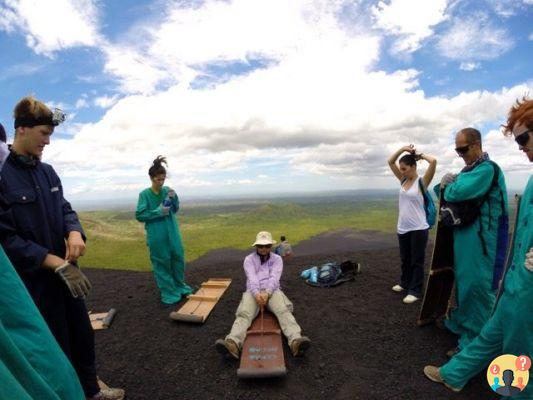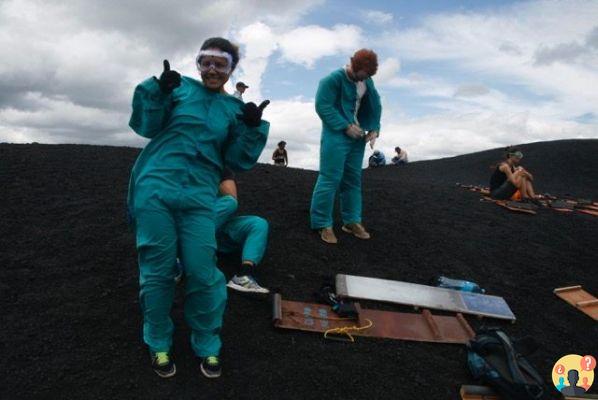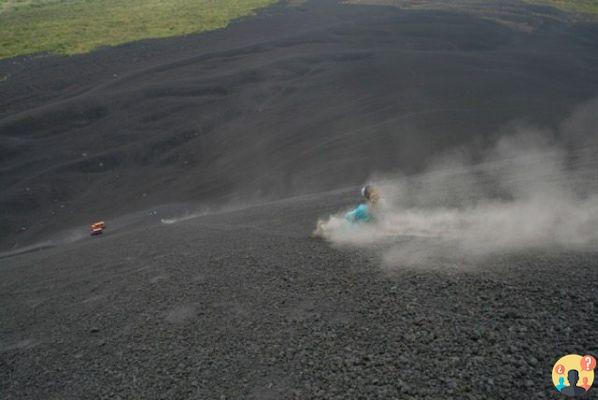 The descent takes about a minute, but that minute was without a doubt one of the most intense of my life! When I got down there, it didn't even look like I was wearing a jumpsuit on the way down. I was completely covered in ash!
Despite almost having a nervous heart attack, eating rocks and getting all dirty, I had an amazing day!!! go down the Cerro Negro volcano should be on everyone's list Backpacker! And you, what was the most exotic activity you've ever done?
Nicaragua travel insurance
Taking out travel insurance for Nicaragua is an excellent way to ensure a smooth trip and avoid worries. Having the assistance of insurance gives you the peace you need to enjoy your destination and know that you have support if you need it. Also enjoy our Insurance Promo discount coupon. - SEE PRICES
Read More
Things to do in Costa Rica – 3 Amazing Beaches
What to do in Pavones – Complete City Guide
Guatemala Tour – What You Need to Know
Complete Guide to Guatemala – Everything to Plan your Trip
Where to Ficar in Guatemala – Las Lagunas Boutique Hotel
Where to Stay at Lake Atitlán – Hotel Casa Palopó
Things to do in Belize – Caye Caulker Guide
Things to do in San Blas, Panama – Complete Itinerary
Where to Stay in San Blas – Our Recommendations and How to Choose
What to do in Panama City – 1 Day Itinerary
International Travel Insurance – Is it worth it?
How and Where to Buy Travel Insurance – Step by Step
Plan your trip:
Get started now by booking your hotel in Nicaragua on Booking.com
Save time and money searching for the best Travel Insurance with the Seguros Promo comparator! Extra 5% off with coupon: FORTRAVELOVERS
Compare the best prices to rent a car from over 100 rental companies with Rentcars! (Pay in up to 12X! Pay in reais, without IOF)
Leave España with Unlimited 4G Internet!