Are you going to make a stop there? Our columnist Clarissa Moliterno recorded all the tips for you to know what to do in a day in Panama City.
Panama City is frequently included in the itinerary of those traveling through the American continent for practical reasons: flights from Copa Airlines often have interesting prices and as the company's hub is in the Panamanian capital, many Brazilians disembark in the city daily for a connection.
If you have a few hours until your next flight and want to get to know a little bit of the city, we've put together some tips for setting up your itinerary and making the most of your stopover.
Haven't taken out your travel insurance yet?
How about buying at a discount? use the coupon FORTRAVELOVERS and get 5% off.
Click here and check it out!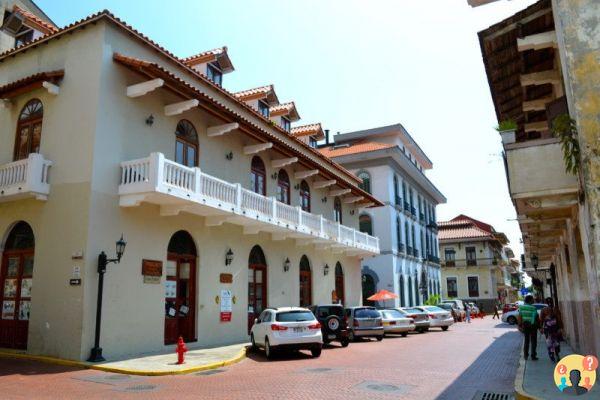 What to do in a day in Panama City while waiting for your connection?
If you have few hours, it is necessary to be objective and focus the visit on some aspect that interests you the most. Calculate the time actually available in advance – be careful not to miss the connection! – and see which of our suggestions below fit your interests and scale.
Panama Canal
This is a classic tour for anyone visiting the Panama and it's worth it. The visit is well organized and didactic: there is a museum with detailed explanations about the construction of the canal, its functioning, its capacity, etc. Without a doubt, the coolest part is watching a vessel cross the channel – at that moment we really realize the grandeur of the system involved: it is a marvel of modern engineering.
The ticket costs USD 15,00 per adult and USD 10,00 per child. The best time to visit the channel is in the morning, when larger ships that arrived overnight make the crossing.
#dicainsider: already make an appointment with the taxi driver who took you there on your way back. The canal is not in an easily accessible area, and it can be difficult to get out of there.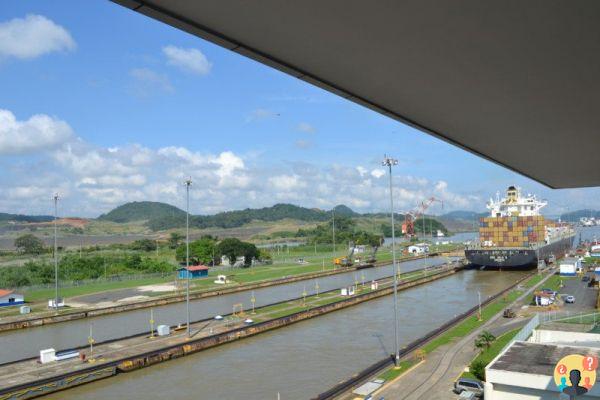 Visit or Casco Viejo
O Old Town is the historic district of Panama City. The neighborhood is a grace, with its colonial architecture very well preserved. It is worth strolling through its streets, visiting the colonial churches and stopping at one of the many restaurant options in the region.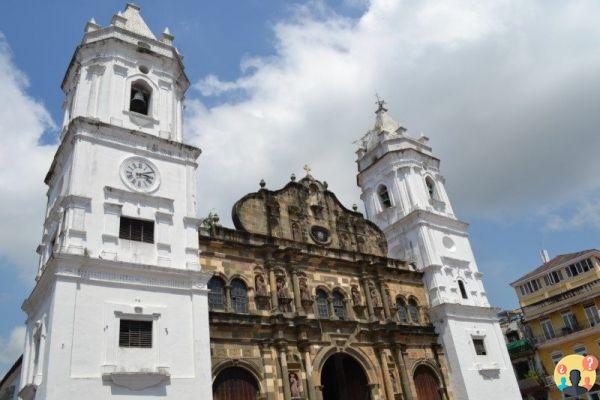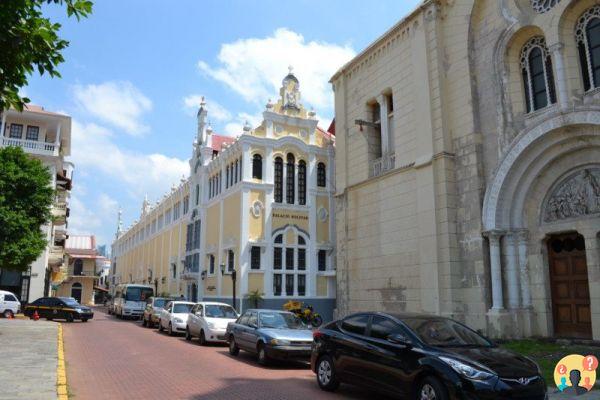 For anyone spending a night in the city, I highly recommend the experience offered by the wonderful Manolo Caracol, which offers a 7-course menu made only with fresh local ingredients. Absolutely amazing, but it's only open for dinner and reservations are best.
This area has a lively nightlife, as many bars gather there. So, if your stopover includes a lay-over in the city, you know where to go! (As is common in Central American countries, at night it's worth being careful on the streets – I heard this recommendation a lot. I didn't see anything that scared me, but it's good to stay tuned)
Shopping!
Panama's prices, especially for electronics, are very attractive (ok, if you're going to the United States, I'd say it's not worth leaving to shop here, but like many who visit the Panama are going to the Caribbean, worth the tip). The same goes for products like sneakers and some clothing brands.
If you have a few hours (or many) around here and want to dedicate them to shopping, I suggest visiting the Albrook Mall, known as the largest mall in Latin America, which even has a hotel within its complex, the Tryp. Just be careful not to get too excited and miss your flight. If you want to select in advance the stores you want to visit, take a look at the mall's website by clicking here.
If your focus is on branded stores, your place is Multiplaza Pacific Mall. But watch out! The mall is not an outlet, nor is Albrook, they just have more attractive prices than ours here in España.
Other tours
If you want to know a little more about panama culture and at the same time taste delicious typical dishes, you can't miss Las Tinajas Restaurant. There are performances of typical Panamanian dances, in which the women wear the beautiful gala skirts, the traditional dress of the country.
Performances take place from Tuesday to Saturday at 21:00, and it's best to book in advance. There is a cover charge of USD10,00 and a minimum consumption of USD15,00. The show is beautiful!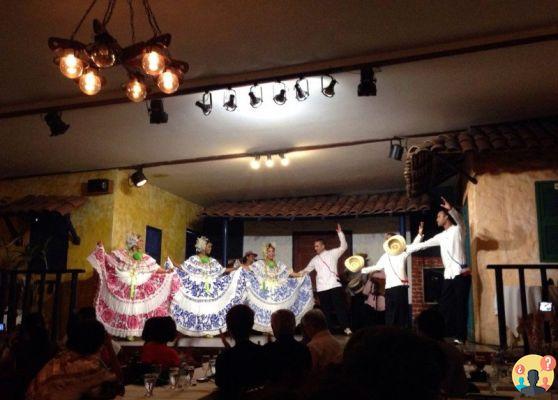 If você power of attorney what to do in a day in panama city, you already know that there are many cool things to do and visit there – and these are just some of them. Since your flight will stop there, how about extending the connection a little bit and staying at least one night in the city? It is worth it!
Panama travel insurance
Taking out travel insurance for Panama is an excellent way to ensure a smooth trip and avoid worries. Having the assistance of insurance gives you the peace you need to enjoy your destination and know that you have support if you need it. Also enjoy our Insurance Promo discount coupon. - SEE PRICES
Read More
Things to do in San Blas, Panama – Complete Itinerary
Where to Stay in San Blas – Our Recommendations and How to Choose
Things to do in Costa Rica – 3 Amazing Beaches
Guatemala Tour – What You Need to Know
What to do in Pavones – Complete City Guide
Complete Guide to Guatemala – Everything to Plan your Trip
What to do in Cerro Negro, Nicaragua – Skibunda on the Volcano
International Travel Insurance – Is it worth it?
Things to do in Belize – Caye Caulker Guide
Where to Ficar in Guatemala – Las Lagunas Boutique Hotel
Where to Stay at Lake Atitlán – Hotel Casa Palopó
How and Where to Buy Travel Insurance – Step by Step
Plan your trip:
Get started now by booking your hotel in Panama on Booking.com
Save time and money searching for the best Travel Insurance with the Seguros Promo comparator! Extra 5% off with coupon: FORTRAVELOVERS
Compare the best prices to rent a car from over 100 rental companies with Rentcars! (Pay in up to 12X! Pay in reais, without IOF)
Leave España with Unlimited 4G Internet!