A complete guide to planning your trip to Cancun. Write down the tips and enjoy a lot!
One of the most beloved destinations for honeymoon trips in Mexico is Cancun. The Mexican city is bathed by crystal clear waters, paradisiacal beaches, has a bustling center, rich historical culture and mouth-watering cuisine!
There are beaches, Mayan ruins, forest parks, islands, cenotes, extreme sports, clubs and much more to discover in Cancun. In addition, the city offers an extensive hotel network, fully structured, with several all-inclusive resorts and luxury hotels for guests to enjoy and relax.
If your next trip is headed to Cancun, then it's good to start writing down all the tips we're going to give you to make your experience unique and unforgettable. Prepared? Just scroll the screen:
In this post you will read:
What to do in Cancun
Where to stay in Cancun
Where to eat in Cancun – Restaurant Tips
Internet chip in Cancun
Cancun travel insurance
Car rental in Cancun
Flights to Cancun
Read all our Mexico tips and posts
What to do in Cancun
The main attraction, of course, is the beautiful paradise beaches. Some of the best known are: Tortugas beach, Delfines beach, Punta Cancun beach and Linda beach. All of them offer infrastructure to receive tourists with quality and various activities.
A very common trip is to sail along the coast of the city and visit the islands of Contoy or Mujeres. These destinations have secluded beaches and beautiful landscapes.
Another widely publicized and practiced activity is diving and snorkeling. Marine life in Cancun is abundant, with beautiful colorful reefs, shipwrecks and even whale sharks. An experience that is worth it!
Finally, anyone traveling to Cancún needs to pay a visit to the Mayan ruins in the region. The main and most famous city is Chichen Itza, dating from the 7th century, where there are pyramids and temples so well preserved that make it the largest archaeological site of the Mayan civilization in the Yucatan Peninsula!
Read all our tips:
Top attractions in Cancun
Honeymoon in Cancun – Best Tips for the Perfect Trip
Book all Cancun tickets and tours in advance and skip the lines with GetYourGuide
Where to stay in Cancun
Cancun offers a wide and diverse hotel network to suit different types of travelers. Our recommendation is to stay in the hotel zone, preferably at the end of the hotel street and at the beginning of the street that goes to the center. Most of the restaurants, clubs and malls are located there.
Remembering that the rainy and hurricane season starts on June 1st and goes until November 30th. This does not mean that there are hurricanes and rain every day, but that there is a possibility, and for that reason prices are lower.
Best hotels in Cancun
Luxury hotels in Cancun
Cheap hotels in Cancun
Family hotels in Cancun
Resorts All Inclusive em Cancun
Cancun Hotels near the Airport
Cancun Hotels for Honeymoon
Airbnb em Cancun
Read all our tips:
Hotels in Cancun – Check out the 13 best rated hotels
TRS Coral Hotel – Our Review
Rafa Nadal Tennis Center Resort – Our Review
Best Hotels and Resorts in Cancun
hotels in Cancun
The Cancun hotel chain is a real highlight, the options are varied, both in terms of price and facilities. It is possible to find hotels in Cancun that are by the sea, that only accommodate couples, others that comfortably accommodate a family. Check out some options below and find which one is right for you:
Omni Cancun Hotel & Villas All Inclusive – Daily rates from US$ 322 – 8,3 grade
SLS Cancun Hotel & Spa – Daily rates from US$ 249 – 8,7 grade
Canopy By Hilton Cancun La Isla – Daily rates from US$ 154 – 8,7 grade
Casa Tortugas Boutique Hotel – Daily rates from US$ 152 – 9,8 grade
Beachscape Kin Ha Villas & Suites – Daily rates from US$ 132 – 8,6 grade
Find the best accommodation in Cancun on Booking.com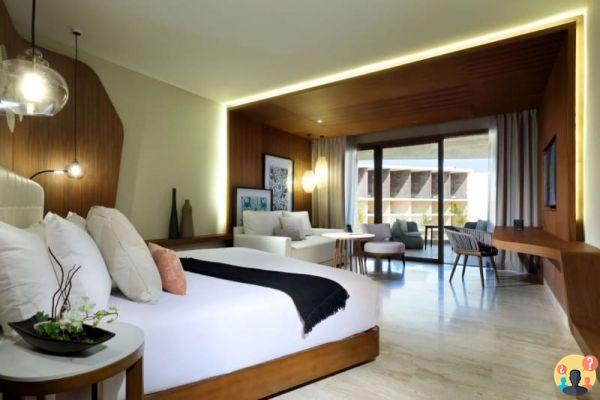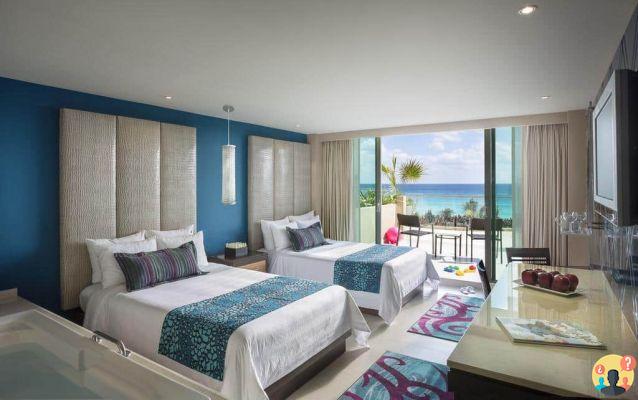 Where to eat in Cancun – Restaurant Tips
When visiting Cancun, be sure to visit the traditional seafood restaurant "Lorenzillos" and the most famous and trendy bar in town, with live shows, "Señor Frogs".
And for those looking for a place away from the hustle and bustle of the parties, but offering music and good food, the Hard Rock Cafe is always a good choice! ?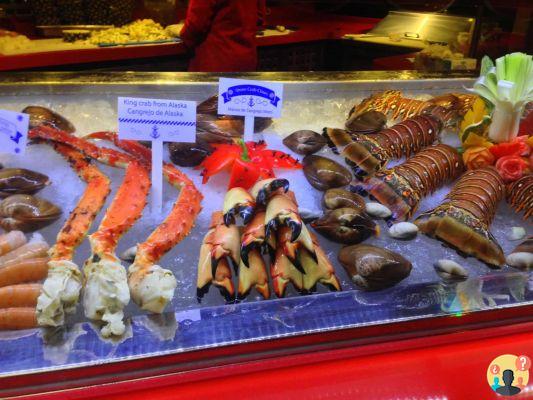 Internet chip in Cancun
It's getting easier and cheaper to have unlimited internet throughout your trip in Cancun. Nowadays you can buy an international cell phone chip online while you're still here in España. We always use and love it!
You receive the sim card at your address and then just insert it into your cell phone to reach your destination with unlimited 4G internet working.
Also read more chip tips:
International Cell Phone Chip – Which is the Best and How Much Does It Cost?
America Chip Discount Coupon – 10% OFF on Travel Chip
Want to have unlimited internet throughout your trip?
Compare prices and buy your international travel chip in advance at America Chip.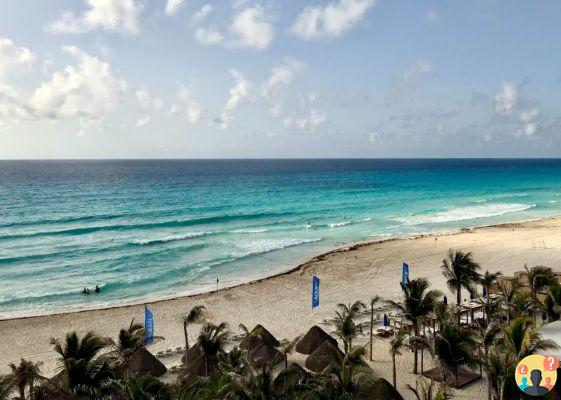 Cancun travel insurance
Buying travel insurance for Cancun it is essential. To have fun and enjoy the best of the country's attractions without worrying, the best thing to do is to buy travel insurance with good medical and hospital coverage. So you can relax to enjoy the destination.
Read all about travel insurance:
What is the Cheapest Travel Insurance – Tips on How to Save
How to Get Travel Insurance – 5 Easy Steps [DISCOUNT]
Which Travel Insurance to Choose – 3 Infallible Tips to Help
International Travel Insurance – Step-by-step How to Hire
Car rental in Cancun
Renting a car in Cancun is a great idea. In addition to optimizing your time a lot, you will be able to enjoy it more without having to depend on public transport.
We really like Rent Cars to find the cars we use on our travels. It is the only one in Spain that compares the best rental companies in the world, but lets you pay in reais, without IOF. In addition, it is also the only one that lets you pay in 12 interest-free installments. It is worth it!
Haven't rented a car for your trip yet?
Guarantee the best price, without IOF, and pay in up to 12 interest-free installments at RentCars.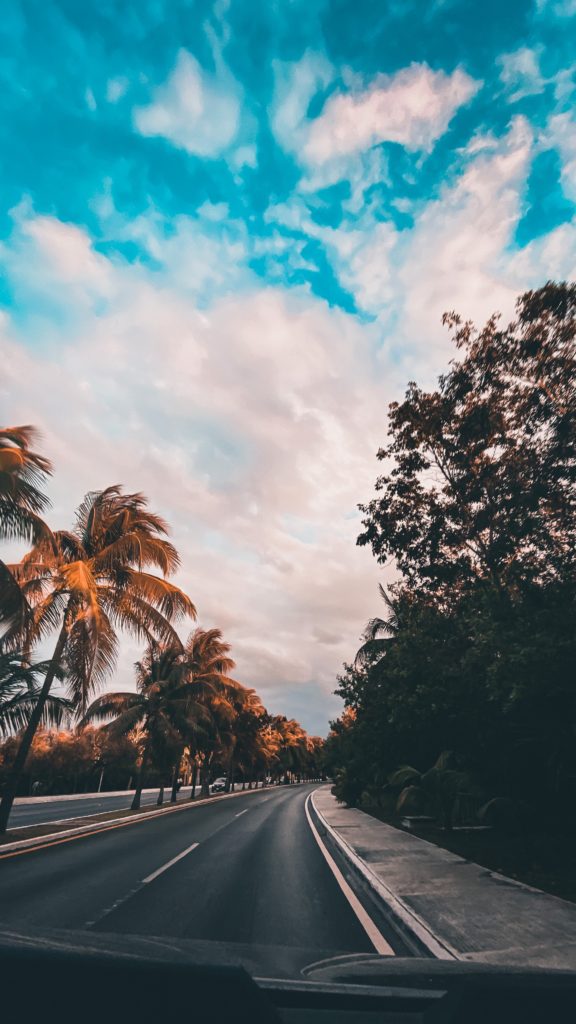 Flights to Cancun
Looking for a good deal and flight prices? When buying tickets to Cancun, it is worth taking a look at the website Promo Tickets.
It is quite common to find cheaper and better flight options than on other sites. We always use and is it worth it?
Read all our Mexico tips and posts
Tulum
Tulum travel insurance – Discover the best options
Cozumel – Complete Travel Guide
Cozumel Travel Insurance – Discover the best for your trip
Hotels in Cancun – Check out the 13 best rated hotels
TRS Coral Hotel – All about the all inclusive – adults only – of Cancún
Honeymoon in Cancun: When to Go, What to Do and Where to Stay
Mexico – Travel guide and top destinations
Cancun – Complete Travel Guide
Where to stay in Puerto Vallarta – Tips for the Best Regions and Hotels