Why Marrakech?
the beauty of Marrakech it is not only perceived with the eyes, but also felt with the soul. The city exudes a unique energy, transmitted through the exoticism of its Muslim culture, the captivating smile of its people, its welcoming atmosphere, the sound propagated by the mosques inviting their faithful to prayers of Islam, the mixture of smells, colors and flavors. .
Buy your travel insurance at a discount!
Get 10% off with coupon FORTRAVELOVERS + payment by check.
Click here and enjoy!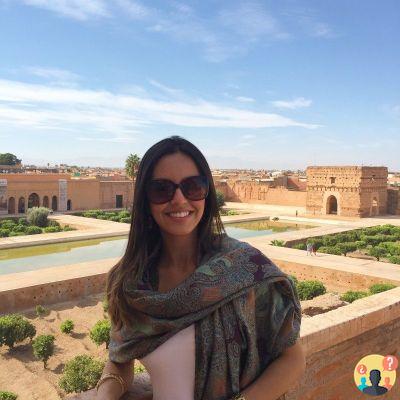 Known as red city, Marrakech brings with it the roughness of the monochromatic on the exterior of its constructions and the softness in the details of the beautiful architecture of the interiors.
The first impression is of chaos, as pedestrians, motorcycles and cars share the same space in its alleys, mixing with the disorderly trade of varied products. We quickly realized that all this is part of the charm of this place, making room for our curiosity.
Those who believe that the city is dangerous are wrong. Just keep the same caution that we are used to here at Spain and you can walk peacefully!
For Brazilians, no visa or vaccinations are required. The official language is Arabic and almost everyone speaks French, but you can do very well with English.
Apart from all this cultural shock, what to do there? Well, every little ride is a discovery, but I list the most interesting points below:
1 – Medina
In Arabic it means ancient city. Strolling aimlessly through its alleys can be a good start to feel how the heart of the city beats.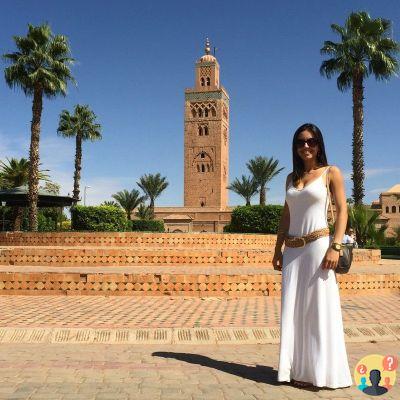 2 – Jemaa El-Fna Square
It is the most visited tourist spot in Marrakech and was declared by UNESCO as Heritage. During the day, take the opportunity to taste a delicious orange juice in one of the dozens of stalls (the best juice in the world) and watch the snake and monkey tamers, but it is with the arrival of dusk that this place comes to life and the square is taken over. by a crowd. Tourists and locals flock to dine, listen to storytellers, participate in gambling or games.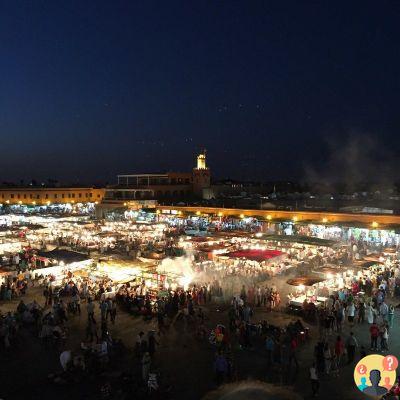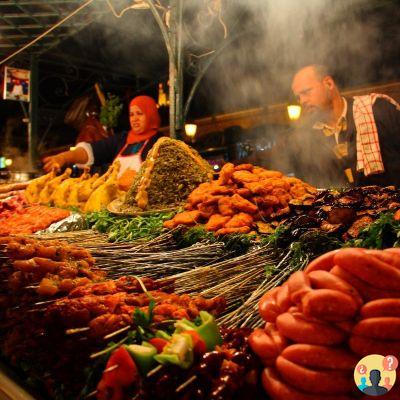 3 – Souks
They are the street markets that are inside the Medina. There you will find leather goods, shoes, fabrics, rugs, baskets, jewelry, articles in copper, bronze or silver, clothes, spices, sweets, etc. Here the fun is bargaining! The starting price will always be absurdly higher than what sellers expect to receive, so enter the game to win!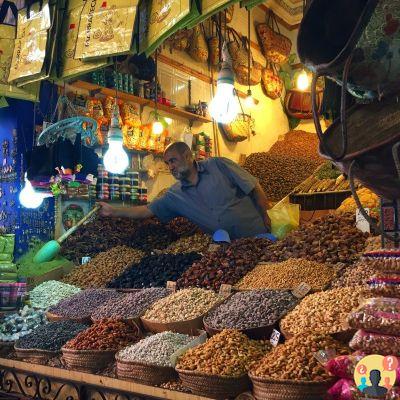 4 - Ben Youssef Madrasa
It was a school in which graduated students took a kind of specialization course. Only the brightest were chosen to continue their studies, where they also lived and prayed, being allowed to go out only on Fridays.
The architecture of madrasa it is stunning, with Italian marble floors, walls carved from stucco, plaster and cedar, and hand-painted tiles.

5 – Marrakesh Museum
Located inside an old Riad, whose inner courtyard was closed to preserve the objects on display. You can find old kaftans, jewelry, ceramics, but the really impressive thing is the decor.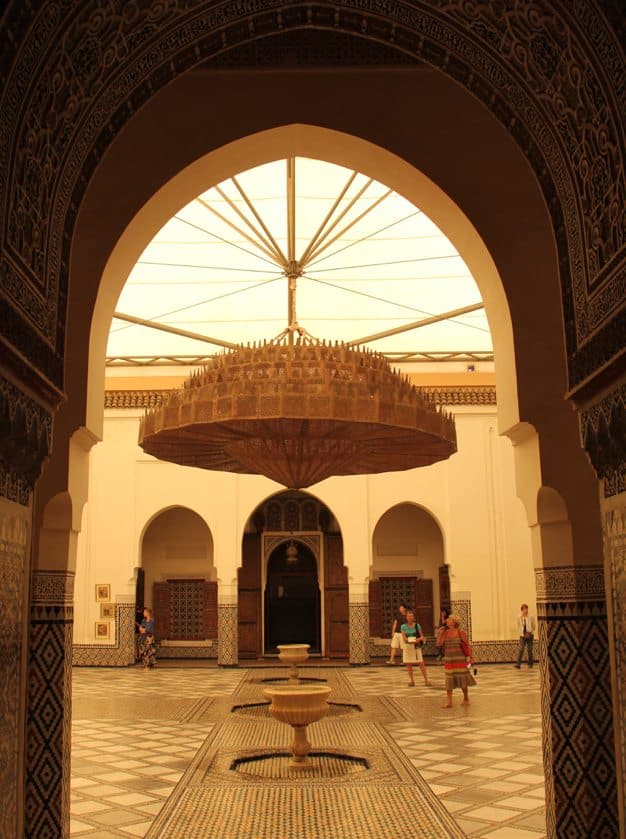 6 – Majorelle Garden
Louis Majorelle there he exhibited his collection of trees and plants from the five continents. It is a fascinating place and, even with the death of the owner, it has remained alive, after being bought and restored by Yves Saint Laurent.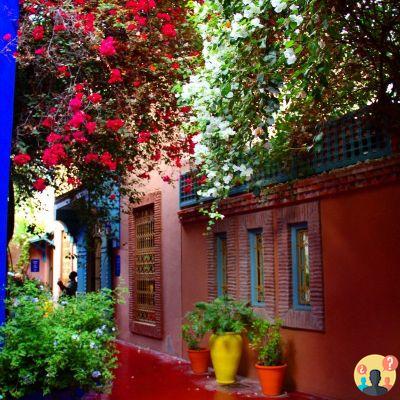 7 – Moroccan cooking class
Dedicate a few hours to learn how to cook the real thing Moroccan couscous, a tasty lamb or prepare a tajine!
After a few days living what this city has to offer, I guarantee you will come back dazzled, as I did!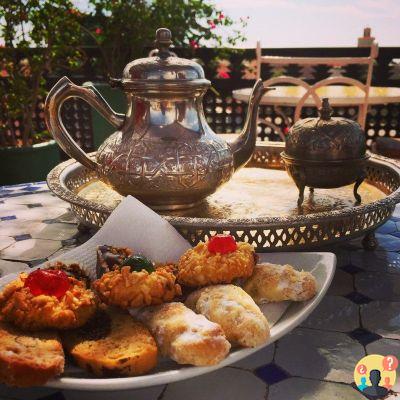 Morocco travel insurance
Buying travel insurance for Morocco is an excellent way to ensure a smooth trip and avoid worries. Having the assistance of insurance gives you the peace you need to enjoy your destination and know that you have support if you need it. Also enjoy our Insurance Promo discount coupon. - SEE PRICES
Read More
Morocco Tour – 6 Places to Visit
Complete Guide to Marrakech, Morocco – Everything You Need to Know
Where to Stay in Marrakech – Mandarin Oriental Marrakech
Things to do in Ouarzazate – Discover the Hollywood of Morocco!
Rabat Tour – What to do and where to stay
Where to Stay in Medina, Marrakech – La Sultana Marrakech
Casablanca Tour – Everything you need to know
What it's like to fly Royal Air Maroc
International Travel Insurance – Is it worth it?
How and Where to Buy Travel Insurance – Learn Step by Step
Plan your trip:
Get started now by booking your hotel in Morocco on Booking.com
Save time and money searching for the best Travel Insurance with the Seguros Promo comparator! Extra 5% off with coupon: FORTRAVELOVERS
Compare the best prices to rent a car from over 100 rental companies with Rentcars! (Pay in up to 12X! Pay in reais, without IOF)
Leave España with Unlimited 4G Internet!